Mostly everyone in the world is talking about Apple iPhone 7 because now the much-awaited phone of the year is in the market, users are enjoying the great experience of the brand new Apple iPhone 7 with a new and fancy made iPhone 7 Home Button.
Now the much-awaited phone of the year Apple iPhone7 is in the market and user's are enjoying using it, but there is a new mystery is coming. Yes if you buy an Apple iPhone 7, and you think that in winter you will use iPhone 7 without any problem then my friend you are wrong. This time, Apple made their Home button with a new look which only works with skin contact.
So my friend if you are thinking that you will easily operate iPhone 7 in winters while wearing gloves then there is bad news for you. This time, you have to remove your gloves if you want to use your iPhone 7 home button, but only the Home button will not work while wearing the gloves, except Home button you can operate your Phone. Mainly is the question that many of the functions are done by Home Button, we will confirm you what those functions are.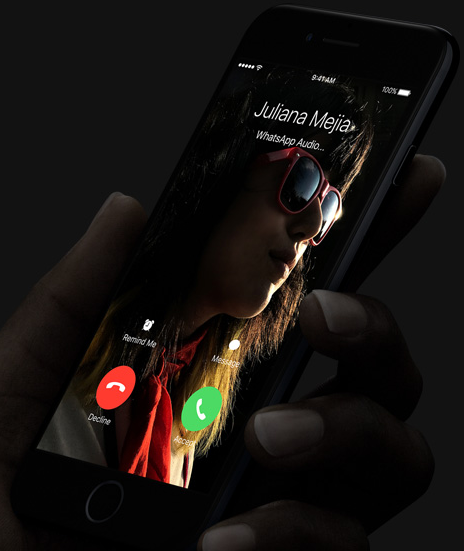 Functions Done By iPhone 7 Home button
Yes, we all know that mainly the iPhone 7 Home Button is used for unlocking the home screen, but there are more functions which are done by using iPhone 7 Home Button, you let you start on iOS and let you access Siri and mainly the multitasking is activate by the Home button. So yes there are many more main functions which are performed by using iPhone 7 Home button which you can't be done if you are wearing gloves, you have to remove your gloves for a good feel or for complete the function like unlocking, Siri and more.
---
Hope You Love The Brand New "Apple iPhone 7" and Same You Like Our Article "Apple iPhone 7 Home Button" Stay Tuned for More Updates Related To Apple iPhone 7.
---
   READ NEXT ⇒ Now You Can Pre-Order iPhone 7 and Apple Watch Series 2