The Dell Latitude 7410 4K (starting at $1,579, reviewed at $2,678) is a desktop replacement business workstation that convinced me to put my current laptop/and desktop combo to sleep. Able to act as a portable notebook and a powerful stay-at-home solution, the Latitude 7410 helped me create a more efficient workflow. This is our Dell Latitude 7410 Review.
Specifications
Dell Latitude 7410 Specs
Price:
$2,678
CPU:
10th Gen 1.8-GHz Intel Core i7-10610U CPU
RAM:
16GB
Storage:
512GB M.2 PCIe NVMe Class 40 SSD
Display:
14-inch, 4K anti-glare
GPU:
Intel UHD Graphics
VRAM
N/A
Battery life:
10 hours and 56 minutes
Size:
12.7 x 8.2 x 0.8-inches
Weight:
2.9-pounds
Dell Latitude 7410 Review: Design
Svelte, with sumptuous rounded corners that are a feast for the eyes, the brushed aluminum housing looks not only good but also feels solid. It looks and feels smaller than it is. When you open the lid, your eyes are greeted by the centered touchpad and Chiclet keyboard above it. The keyboard and touchpad are encased in smooth, brushed aluminum, and you'll instantly see the silver Dell logo on the bottom edge.
You'll find the webcam (with privacy shutter) and proximity sensor on the right side of the top edge. Just above the keyboard are two well-built hinges that attach the 4K display to the device. If you walk your finger over the edge, you will notice that it has a silicone coating, which is pleasant to the touch but also provides a quiet seal, while the display is also muffled.
The Latitude 7410 has all the right ports. On the right side, you'll find a 3.5 headphone jack, two USB Type-A 3.2 Gen 1 ports (the USB port closest to the back is also suitable for powersharing), and a wedge lock. On the left are a microSD card slot, a pair of Thunderbolt 3 ports, and an HDMI 2.0 port.
Protecting your documents, files, and content are, of course, very important, and Dell has covered you with facial recognition combined with Windows Hello software to make sure you're protected.
The IR webcam and proximity sensors help you feel when you get up and walk away. The sensors lock your display and put your system into sleep mode until you return. When you return, the sensors warn the system, scan your face, and get back to work. There is also a wedge lock and a camera shutter. Remember to open the shutter before restarting so that your face can be scanned. If not, you will need to use the PIN you created while setting the face recognition and password.
The Dell Latitude 7410 measures just 12.7 x 8.2 x 0.8 inches and weighs 2.9 pounds. It is slightly heavier than its main competitor, the Lenovo ThinkPad X1 Carbon 8th Gen (2.4 lbs and 12.7 x 8.5 x 0.6 inches). The HP Elite Dragonfly comes in as the middleweight of the group, at 2.5-pounds and 11.9 x 7.8 x 0.6-inches, while the Asus Expert Book B9450 surrounds our group at an around 2.2-pounds, 12.6 x 8 x 0.6-inches.
Keyboard and TouchPad
The Chiclet-style keys on the Latitude 7410 are very clicky and responsive with a nice bounce. I did the 10 fast fingers type test, and although my hands are big and beastly, I scored 74 wpm (words per minute) with 100% accuracy, which is a first for me. The 4.5 x 2.8-inch touchpad is very responsive and accurate when navigating websites or documents. Its smooth surface is agile and performs Windows 10 gestures seamlessly, such as a two-finger swipe and three-finger tap. The lower corners provide excellent feedback when using the right or left clicks.
Dell Latitude 7410 Review: Display
The 14-inch, 4K anti-glare display from Dell Latitudes is an office workhorse and the dream of content creators. I've never had a problem viewing this display, whether I was outdoors or indoors under normal light conditions. When I watched the No Time To Die James Bond Trailer, the sweat beads on Daniel Craig's head were as clear and bright as his steel-blue eyes. When I watched Gemini Man, Will Smith was standing in a green lawn with beautiful flowers that were beautifully saturated. A close-up of Will Smith's face revealed some blackheads on his nose.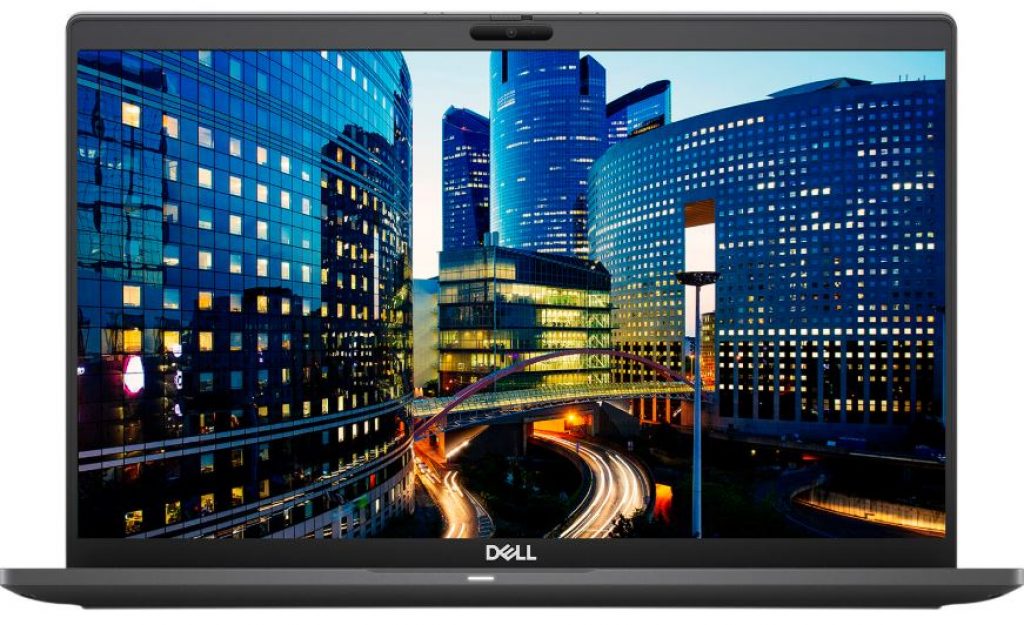 We measured the color rendering of the Dell Latitude 7410, and it scored 118% of the sRGB color range, just surpassing the Dragonfly (117%) and the ExpertBook (117%). However, it was just below the average of 120%, and the ThinkPad X1 Carbon scored 135%. The display of the Latitude 7410 has an average brightness of 402 nits, which is brighter than the average of 368 nits and the Dragonfly (373 nits) and the Asus ExpertBook (302 nits). However, the ThinkPad X1 Carbon leaves everyone with a ridiculous (498 nits)
Dell claims that the low blue light emission of their display helps not to tire the eyes, and, I must say, it works well. I've been sitting in front of it for a 16-hour workday, and my eyes haven't once felt the tiredness or tension they've felt on some other displays.
Dell Latitude 7410 Review: Audio
The Dell Latitude 7410 features Dell Optimizer's Intelligent Audio software, which automatically fine-tunes your system by adjusting background noise, managing volume, and refining the overall sound experience. The speakers are located below the front edge of the chassis, which worries me. However, these front speakers are surprisingly loud and fill my studio apartment with clear sound as I listened to my Friday Old School Hip-Hop throwdown.
I was amazed at how loud and cleared the sound the Latitude 7410 produced, even with our air conditioner at full power. It's not a bass-thumping system, but you can turn on your groove, watch videos and movies without feeling that your ears are trying to pick up every nuance. The Dell 7410's microphone performed beautifully so that you can zoom and Google Meet carefree. Other video contributors picked up my voice with all its timbre superbly, even from a distance of nearly three meters.
Dell Latitude 7410 Review: Graphics
I was pleasantly surprised that the Intel integrated graphics GPU of the Latitude survived so well while editing the video in Davinci Resolve 16. And when we ran the Dirt 3 benchmark in 1080p, the laptop reached 33 frames per second, which is equivalent to the ThinkPad X1 Carbon and outperforms the Dragonfly (31 fps) and the ExpertBook (23 fps). Still, each laptop was far below the average of 64 fps.
Dell Latitude 7410 Review: Performance
With a 10th generation Intel Core i7-10610U CPU (with vPro) with Intel UHD Graphics, 16GB RAM, and a 512GB PCIe NVMe Class 40 SSD, the Dell Latitude 7410 takes care of all your business document, graphic design, email and content creation needs.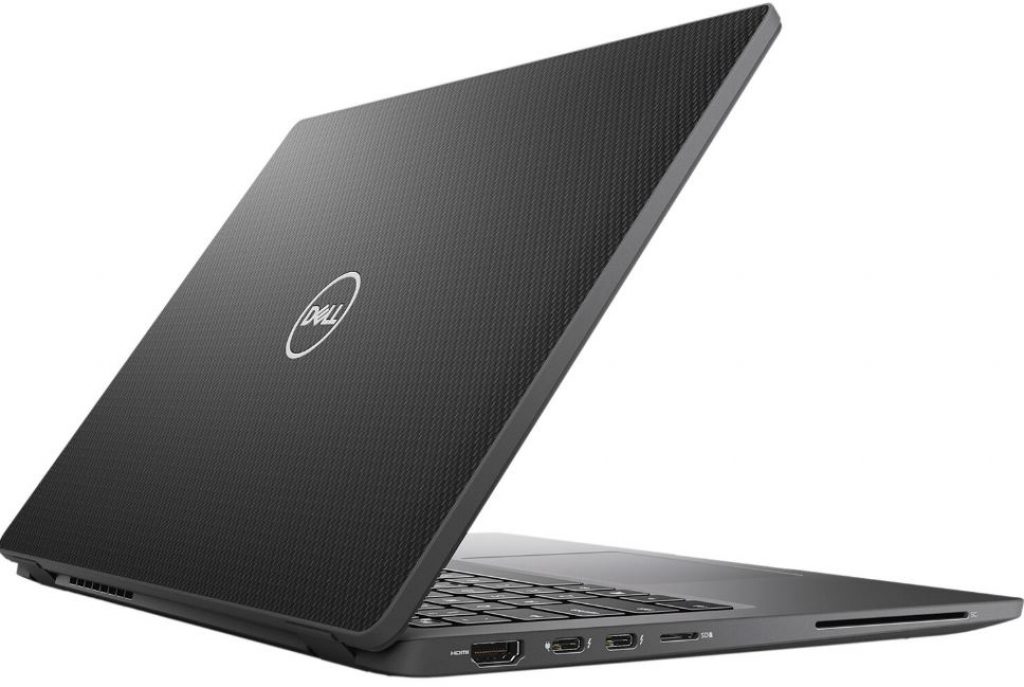 It did quite well on our synthetic tests, starting with Geekbench 5.0, an overall performance test. The Dell 7410 scored 3,108, surpassing Dragonfly (3,101, Core i7-8665U CPU) and ExpertBook (2,830, Intel Core i7-10510U CPU). The Lenovo ThinkPad X1 Carbon (Intel Core i7-10610U CPU) led the group with a score of 3,913 with the Intel Core i7. However, none of the laptops achieved an average of 4,080 premium laptops.
In the Handbrake video-editing test, it took 7410 22 minutes and 34 seconds to transcode a 4K (ultra-HD) video to 1080p (Full-HD). It's slower than the 18:44 average but still faster than the Elite Dragonfly (22:23) and the ExpertBook B9450 (28:24). Again, the Lenovo ThinkPad X1 Carbon (19:51) leads the group, beating the Dell Latitude 7410, but not much.
During our File Transfer test, the Dell Latitude 7410 delivered a transfer rate of 620.6 MBps (megabytes per second) on the File Transfer test (duplicating 4.97 GB of mixed-media files). This is below the average of 686.8 MBps, but better than the Dragonfly (424.1 MBps, 512 GB M.2 PCIe NVMe SSD). However, the Asus ExpertBook (771.1 MBps, 1TB M.2 PCIe NVMe SSD) and the Lenovo ThinkPad X1 Carbon (997.9 MBps, 512 GB SSD) delivered higher speeds.
Dell Latitude 7410 Review: Heat
The cooling technology used in the Dell Latitude 7410 borrows some NASA technology, using GORE insulation and a two-pipe cooling system to keep the systems running at peak performance. It also uses an "adaptive thermal response" to stay cooler on your lap than when sitting on a desk. We shot a full-screen HD video for 15 minutes and measured specific areas on the laptop over time. The touchpad registered 83 degrees Fahrenheit, which is well below our comfort threshold of 95 degrees. Between the G and H keys, we estimated 91 degrees, and we got 102 degrees at the bottom, which was the hottest point.
Dell Latitude 7410 Review: Battery Life
Our unit scored an excellent 10 hours and 56 minutes during our tests. That's better than the Lenovo ThinkPad X1 Carbon (10:45) and the 9:21 premium laptop category average. The HP Elite Dragonfly came in at 12:25, and the Asus ExpertBook outclassed everyone with an incredible time of 16:16. The Dell Latitude 7410 comes with a 68Whr battery. With Dell's Optimizer AI software that learns your usage and charging habits, the Latitude 7410 4K adapts and determines when to dim the screen or turn off Bluetooth to help save power. When you connect to the power supply, ExpressCharge Boost charges 35% in approximately 20 minutes or up to 80% in an hour.
Price and Configuration Options
The basic model Latitude 7410 costs $1,579 and comes with a 10th generation 1.6 GHz Intel Core i5-10310U processor, 8GB RAM, a 128GBM.2 128GB PCIe NVMe Class 35 SSD and Intel's UHD Graphics. Our review model will cost you $2,678 and comes with a 10th generation 1.8 GHz Intel's Core i7-10610U CPU (vPro Capable) with Intel's UHD Graphics, 16GB RAM, and a 512GB M.2 PCIe NVMe Class 40 SSD.
Dell Latitude 7410 Review: Conclusion
The Dell Latitude 7410 is a 14-inch powerhouse with a beautiful 4K display. At $2,678, it's a do-it-yourself laptop for businesses and a friend of the content creator. Simply put, the notebook works excellent from the moment you open it, and it can handle anything you throw at it. But if you're searching for something a little more robust, consider the Lenovo ThinkPad X1 Carbon, which surpassed Latitude on almost every test. And with $2,123, you'll even save some money.
But as small business owners, I highly suggest the Latitude 7410 due to its above-average performance, long battery life, and fully-charged features. Moreover, there are many configurations, which attracts the consumer's choice. Be warned, the price of the Dell Latitude 7410 can skyrocket if you go to a higher level.
Our Verdict
The Dell Latitude 7410 is a serious contender in business with its powerful performance, many security features, and good battery life in a super-light chassis.
PROS
Attractive, compact design
Beautiful 4K Display
Great performance
Clicky Keyboard
Good battery life
CONS
Heavier than rivals
Limited to integrated UHD graphics