When you land on this page, you clearly try to find out what the Best Air Purifiers you can buy for your home or office. It is also safe to assume that you do not want to waste countless hours searching through hundreds of websites, only to find the top-rated air purifiers that meet your specific needs. On this page, you will find everything you need to quickly make the right decision about which air cleaner you need.
We hope that this list of top-rated best air purifiers is exactly what you are looking for and that it not only saves you time to find the right device but also helps you get the most for your money!
Here are the Top 10 Best Air Purifiers For Home
Rabbit Air MinusA2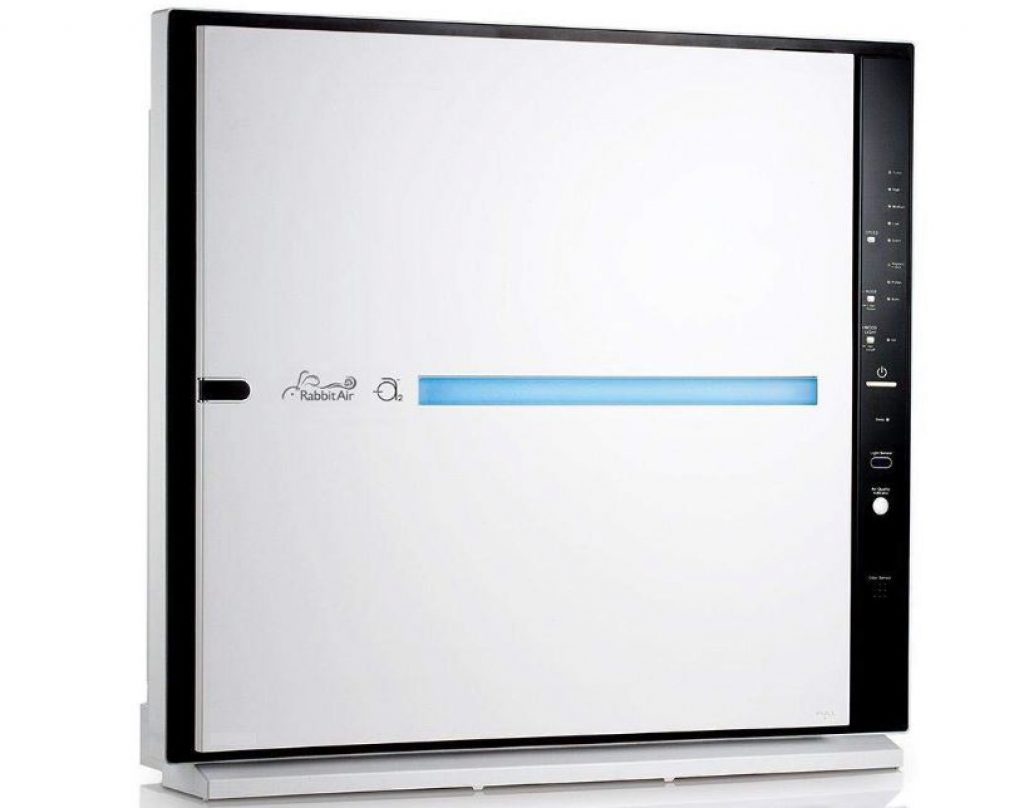 If we had to choose one of the best air purifiers from all the others on this list, this would be the clear winner. We consider it the best air purification system for home with such features due to the wide range of functions and air cleaning power. The MinusA2 offers an unrivaled 6-stage air purification process that makes the cleanest, freshest air possible. This includes:
Pre-filter – to collect the largest particles and to extend the life of the other filters.
Medium filter – Collects large allergens and dust particles.
BioGS HEPA filter – the extra-long lifespan of a real HEPA filter that captures the smallest allergens, dust, pollen, and mold particles. Lasts up to 3 years.
Carbon filter – eliminates odors and chemical fumes.
Customized filter – Let's adjust the product to your specific needs. Choose between improved germ defense, absorption of toxins, allergies to pets or odor removal.
Ion Generator – Creates an ionic field to neutralize contaminants in the air without producing ozone.
Another reason that this is the best overall air cleaner is the fact that you can adjust the front panel in both color and/or design. Many different artistic design choices are available to your taste. And because it can be mounted on the wall, this device can be camouflaged as a work of art in a room.
back to menu ↑
Levoit Compact Air Purifier
This compact air purifier from Levoit is a great purchase for anyone looking for convenience. The small size makes it ideal for both personal air purification at home or at work and while traveling. The big advantage of this high-quality air cleaner is that it uses a 3-stage air filtration system with a real HEPA filter, an active carbon filter, and a pre-filter. This product also contains a night light with two brightness settings, making it a great air cleaner for the bedroom. Overall, this is one of the best air purifiers that you can buy right now.
back to menu ↑
Honeywell HPA300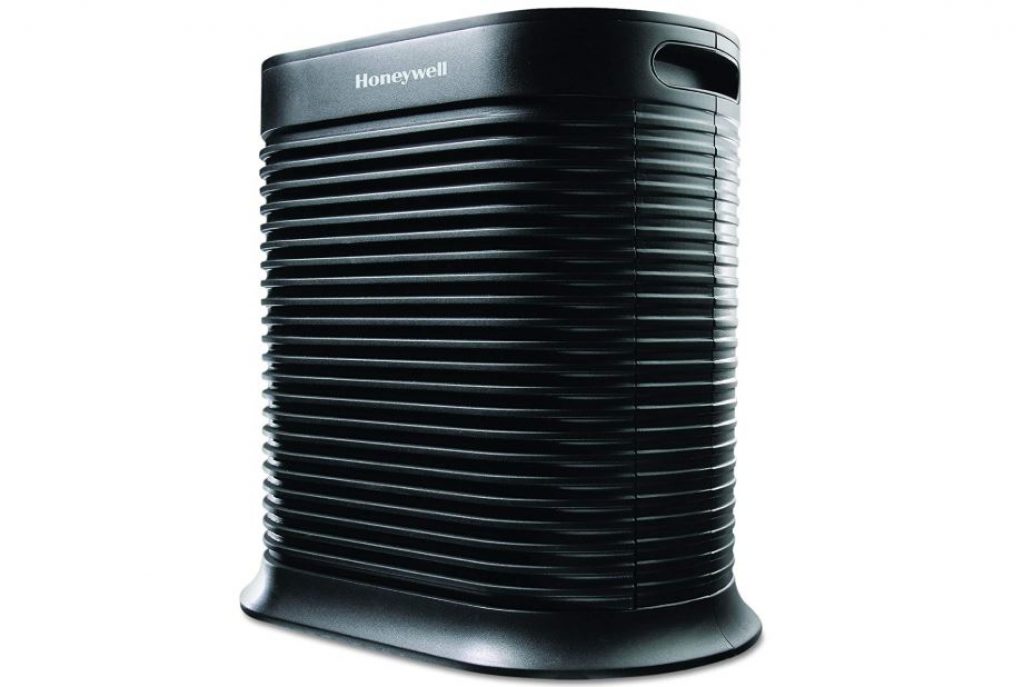 If you didn't know this yet, Honeywell is the number 1 brand recommended by allergologists. It is, therefore, no surprise that this air purifier has reached our top 10 list. Like other air purifiers on this page, this product uses a powerful True HEPA filter and carbon filter to clean the air from dust, allergens, smoke, and odors. It can handle a very large space of up to 465 m². Our favorite features, however, are the automatic shut-off timer at 2, 4 and 8-hour intervals, simple tap control buttons, and turbofan mode. Our only complaint was that the filter replacements were too expensive, but now they have become quite affordable. Still, this is one of the best air purifiers to consider.
back to menu ↑
Winix PlasmaWave 5500-2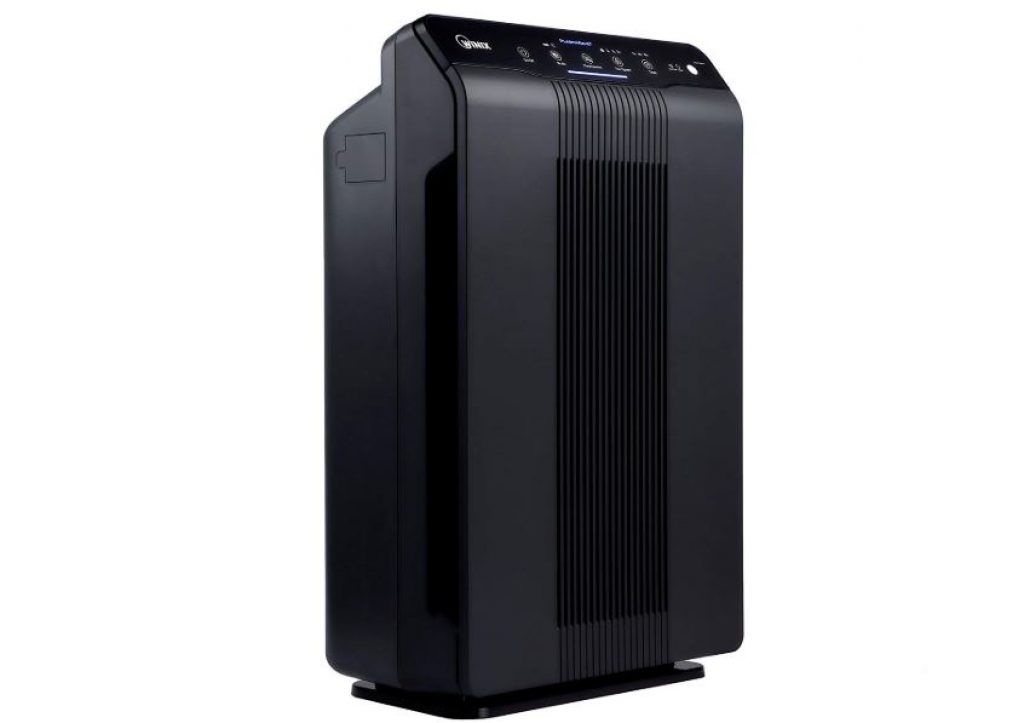 This Winix air purifier is a high-quality air purifier because it uses a patented PlasmaWave technology that is not found in other air purifiers. This innovative feature offers the same benefits for air cleaning as an ionizer but does not produce any harmful side effects or ozone. PlasmaWave is the safest technology of its kind on the market and for the price, this is the best air cleaner under $200. It not only uses a True HEPA filter to remove 99.97% dust and allergens from your home, but PlasmaWave technology goes one step further to remove other toxic contaminants.
This feature is a safe method to kill bacteria and viruses that do not irritate allergies or asthma symptoms, something that ionic air purifiers are guilty of. A carbon filter is also included to reduce odors and smoke. The most striking feature, however, is that it contains a smart sensor that monitors the air quality in a room and automatically adjusts itself to maximize the air cleaning force. Finally, this Winix air cleaner can handle large spaces of up to 360 m², which is perfect for most home applications or office settings. Overall, this is one of the best air purifiers that you can buy.
back to menu ↑
AIRMEGA 300S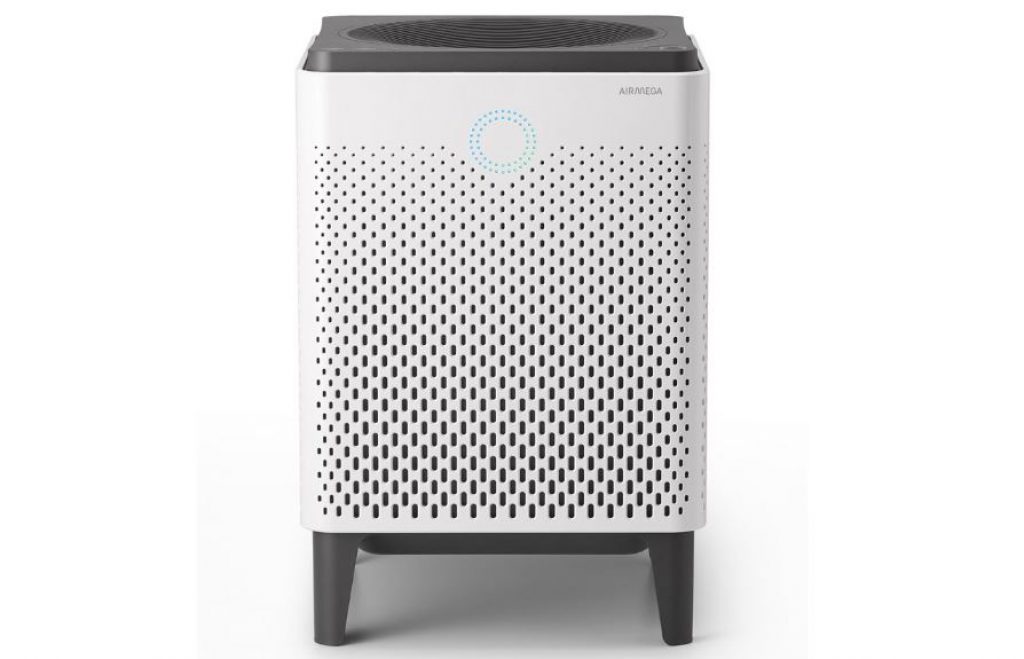 This product is high on the list of top-rated air cleaners because it offers something that not many other devices offer: Smart Enabled Features. What makes this product so popular is the fact that you can control every aspect of it from your iOS or Android device. It also has a real-time air quality monitoring system, so you know exactly how fresh or polluted the air is around you. This machine uses an advanced set of air filters – True HEPA and activated carbon – that can collect 99% of the volatile organic compounds (VOC) and 99.97% of all other pollutants.
This assessment is one of the best in the industry. Another advantage of this air purifier is that the maximum air purifying coverage is 1.266 sq.m. Ft. Is, which is great for almost every home application. The disadvantage is that all these benefits add up. This product costs more than others listed on this page, but it may be worth every penny because of the capabilities that make it one of the best air purifiers that you can buy.
back to menu ↑
Hamilton Beach Pet Air Purifier
If you have pets and want an air cleaner that can freshen up the air and remove animal hair, look no further than this compact air cleaner. At the last count, it had more than 2,800 consumer reviews and remains one of the top-rated air cleaners. This device uses a permanent HEPA-type filter that can be cleaned with a vacuum cleaner and does not need to be replaced. This saves you a lot of money. It also contains two carbon filters for odor control. They cannot be vacuumed and must be replaced over time.
Although it costs slightly more than the other top air cleaners in its class, it performs better for maximum space coverage. It can handle an area of ​​up to 160 m², much larger than other compact air cleaners that you will find. This is a solid investment for every pet owner and will continue to score high in the top 10 of air purifiers. However, if we had to make a single complaint, we would have wished that a larger version was available. Still, it is one of the best air purifiers on the market.
back to menu ↑
Winix HR900
This is another Winix air purifier that is still displayed on the list of best air purifiers and is great for pets and dust. It is similar to the Winix 5500 but offers a few extra functions, including:
5-stage air purification system: with two pre-filters, True HEPA filter, carbon filter, and PlasmaWave generator. No air pollutants can escape from this device.
Specially designed for pet owners: to eliminate microscopic pet dander and pet hair that cause allergies and respiratory problems.
Two smart sensors: that monitor the room separately for an increase in odors and dust, which the unit automatically adjusts to remove these types of contaminants quickly.
A light sensor: that puts the device in sleep mode when you sleep or dim the lights.
If we were to criticize this air purifier, it is the fact that it can only handle space of up to 300 m². For the price, you would expect that it occupies a larger space, but the extra air cleaning stages make up for this loss. It is an excellent air purifier for pet owners and for this price you will not find another product that is equally effective in removing all types of dust and allergens, including stubborn skin flakes and pet hair.
back to menu ↑
Coway Mighty Air Purifier AP-1512HH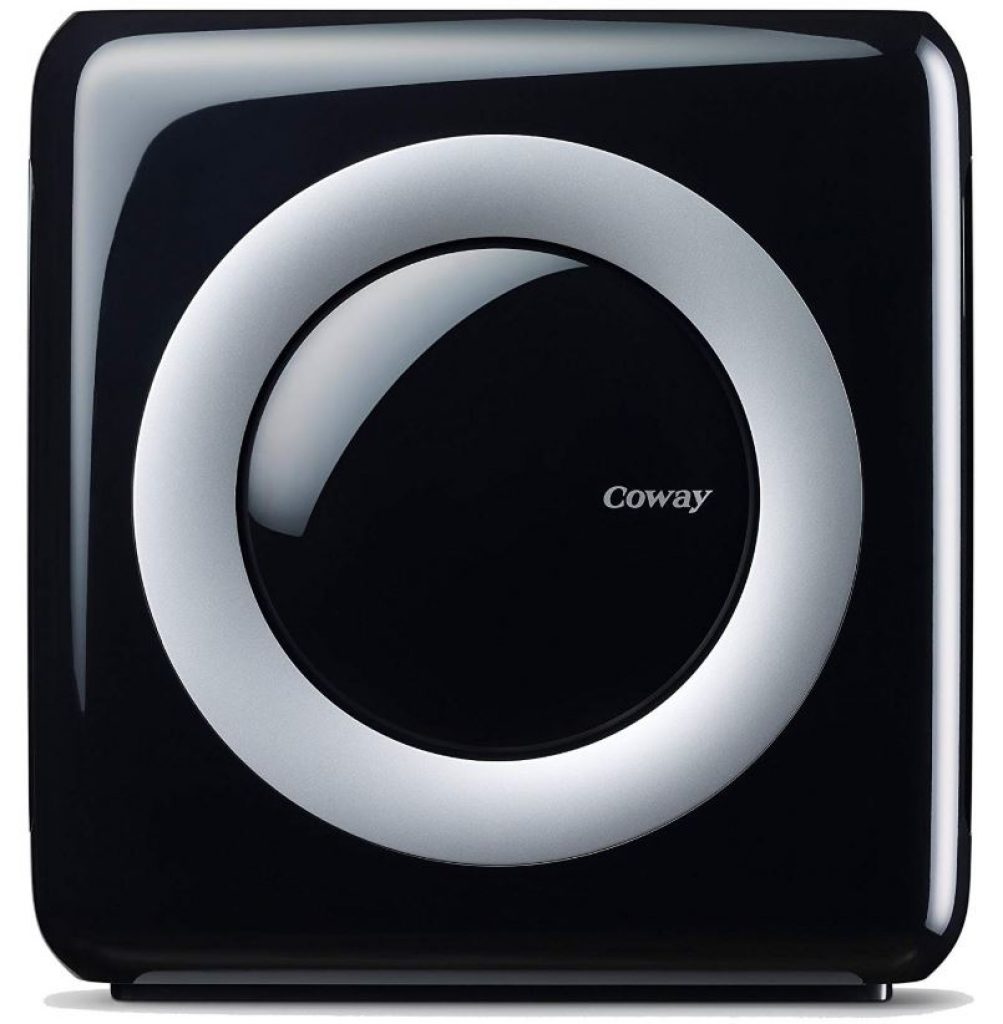 Month after month, this remains one of our choices as one of the best air purifiers that you can purchase for personal use. Why is it so highly valued? Especially for these reasons:
4-stage air purification system – including a pre-filter, genuine HEPA filter, carbon filter, and ionizer to eliminate the widest range of pollutants and odors.
Eco mode – Unlike other air cleaners that work 24/7, even when the air is fresh, this product turns off when it feels that the air is clean – making it extremely energy efficient.
The long service life of the filter – The HEPA filter is excellent and will last up to a year. The carbon filter is good for about 6 months before a replacement is required.
Two-color choices – black or white.
The Coway Mighty Air Purifier is excellent in removing not only dust and allergens but also reducing household odors, fungi, and bacteria. Moreover, it has sufficient capacity to handle a large space of up to 360 m². The only negative aspect of this machine is that the air quality sensor light at the top cannot be turned off. If you think the light is too bright at night, you might want to cover it with a piece of black tape or cardboard.
back to menu ↑
GermGuardian AC5000E
What makes this product so attractive is the fact that it uses a 3-in-1 air cleaning system that tackles all types of pollutants in the air – placing the room in a sterile, healthy environment. The 3-in-1 system includes:
True HEPA filter – captures 99.97% of microscopic allergens, dust and fungal spores up to a size of 0.3 microns. This is the optimal filter for people who suffer from allergies or asthma.
Carbon filter – Reduces odors caused by pets, smoke and cooking, so that rooms smell fresh.
UV-C Light – Kills bacteria and viruses that would otherwise cause health problems.
This air cleaner is excellent for small to medium-sized rooms and can purify an area of ​​up to 193 m². For most personal applications this is an ideal size and with it's lightweight and vertical design, it can go from room to room and fits almost anywhere. The only common objection that people have to this product is that it tends to smell a plastic odor during the first 48 hours of use. This is worth knowing if you are extra sensitive to odors. Overall, this is one of the best air purifiers right now.
back to menu ↑
Alen BreatheSmart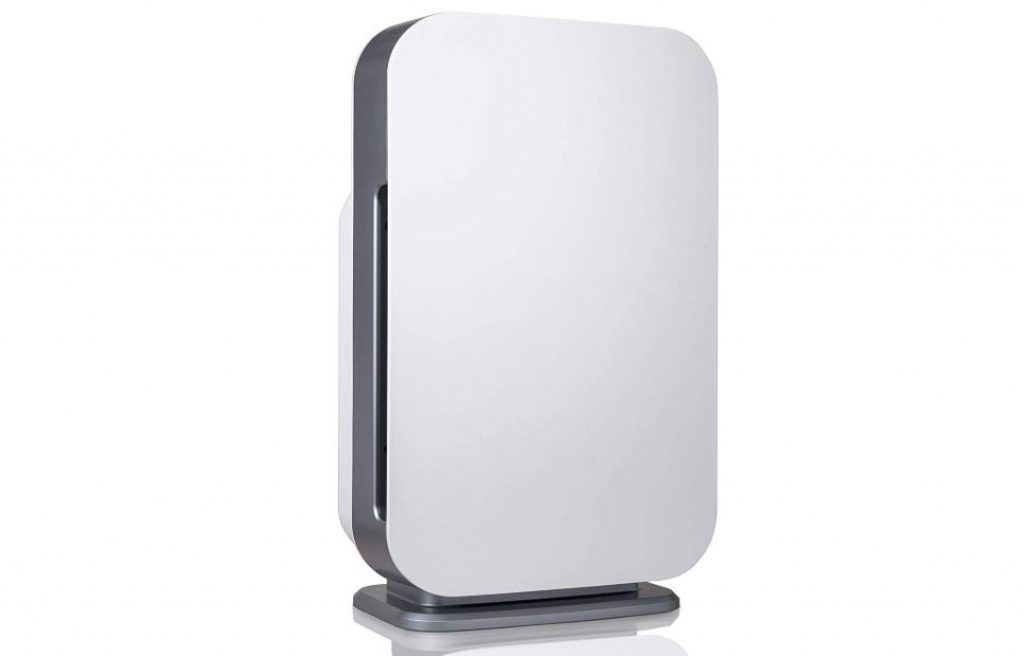 If you are looking for a fully adjustable air cleaner that can also handle a very large space, then you have finally found it. Similar to our # 1 recommendation above, this Alen BreatheSmart air purifier offers some great options:
4 HEPA filter types – To meet your specific air quality needs. Choose between Pure (allergies), Silver (asthma), FreshPlus (smoke and heavy chemicals) and OdorCell (scents for pets and babies).
14 Colors and designs on the front panel – Matching your personal style and matching existing home decorations. Includes white, blue, brushed bronze and stainless steel, black, rosewood, natural maple and more.
Another top feature is the smart sensor with a colored light indicator. It measures the pollutants in the air and automatically adjusts the air cleaning force to save energy and extend the life of the filter. This air purifier is also one of the most powerful on this list. It can clean the air in an area of ​​up to 1,100 m², making it the perfect device for a large room, a basement or even an office. Although the price is a bit higher than other products on this page, it makes a great investment if you want a truly personalized air purifier. For that reason, it is one of the best air purifiers right now.