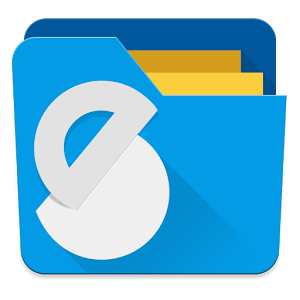 Update - 2018.08.04
Best File Manager Apps For Android – By default, all Android phones and tablets have comes with a standard file manager from the operator, which allows you to do some basic tasks like copy, rename, move, delete, etc. For eg, If you want to change file extension or want to access to the device's file system then you'll need the help of a third-party file manager app.
There are lots of free file manager apps available on Google play store, So today we're here with a list of Best File Manager Apps for Android 2018. Check out our list here and leave a comment if you're like it… 🙂 
Best File Manager Apps For Android – List 
ES File Explorer is one of the most popular file manager apps available for Android with over 100 million downloads on Google play store. It is a multi-functionality app that consists of a file manager, download manager, root explorer, system manager, a remote manager and many more. This app provides tons of tools for file management, including Create, Cut, Paste, Copy, Move, Rename, Delete, Send, Hide, Search, Share etc.
File Manager, it lets you manage the files on your mobile or micro SD card. Also, it allows you to find where your photos are saved. It's a simple and easy file manager app but definitely something that everyone must have.
Solid Explorer, it is a superb file manager app. It is a holo feed and you can get this app in free and paid both versions. The interface of this app is simple and easy to use, especially if you love holo apps.
X-plore file manager is easy to use file manager app that supports dual-pane tree view, It allows you to see 2 folders at once. With the help of dual-pane, you can easily copy and transfer files from one folder to another and perform basic file management operations.
Astro File Manager is one of the best file manager apps for Android that lets you manage and organize all your files regardless of where they're stored (in a cloud or on your device). It has the robust technology to quickly search for files in the Android device, giving you the capability to find the file you need using keywords.
Dual File Manager XT, this app tries to get back the power with two-pane file browsing on Android device. And there's many like archive management, thumbnail views, search and more.
File Expert, the app comes with beautiful interface and tons of features than you can shake a stick at, probably, it's all you want as far as browsing files on your mobile is concerned.
So above is all about Best file manager apps for Android 2018. Hope you like this, so please don't forget to share this article with others.