Best Golf GPS Watches – Wherever you're looking for a golf GPS watch that can precisely measure the distance from tee to green at all of your local requirements, or you're in a golf GPS watch that features a digital scorecard, course odometer, and different "bells and whistles."
Related to fitness trackers this smartwatch include smartphone notifications with distance and calories counts, GPS, step, plus heart rate measurements.
Golf GPS watches are the modern innovation in the sport of Golf, which combines technology and utility to provide a much useful Golfing experience in style. Golf GPS systems use satellites to pinpoint your exact location and then use this information to give you valuable info such as yardages to the front, middle and back of the green, tricky doglegs, and dreaded hazards.
How We Test GPS Watch
All GPS watch, we evaluate its comfort and design. This device requires being comfortable enough to use during even the perfect and long runs. We test for GPS accuracy and speed by grabbing location signals in different areas in between high buildings and skyscrapers. We use every watch for an extended period to test the manufacturer's battery-life claims. Read Also:  Best GPS Watch Buyer Guide
So if you are looking for the Best Golf GPS Watches, then you'll come to the right place. Today we're here with a list of Top 10 Best Golf GPS Watches in 2019. So check out our list below and leave comments if you like it!
Golf GPS Watches – List
Bushnell Neo Ion Golf GPS Watch
$399.97 in stock
2 new from $399.97
Last update was on: November 11, 2019 8:19 am
Preloaded with 35,000+ courses in over 30 countries
Long battery life and comfortable dual injected silicone sports band. Battery Life - 16hrs. Recharge Time - 2.5hrs
Auto course recognition and auto hole advance with easy-to-read front, back and center distances
Up to 4 hazard or layup distances per hole and a distance calculator and integrated step counter
Legal for Tournament play and comes with a One-year limited Warranty
This excellent golf GPS watch comes with preloaded 35,000 golf courses over 30 countries. The device provides reader helpful information on the distance to the back, front and center to the fields. This feature makes Bushnell Neo Ion one of the best golf GPS watch. This watch fully equipped with auto course recognition. The GPS watch has a long battery life, in which you can play three full rounds of golf easily. The GPS watch is designed to give the best possible comfort to the players.
On the top section location and distance is enabled. This information helps you to improve your Golf performance. It has a comfortable dual injected silicone sports band. Round odometer with shot distance calculator is quite impressive. The construct an outline of the Bushnell Neo Ion is deliberately intended to augment ease of user comfort. It makes the Bushnell Neo Ion such an excellent watch to have. The GPS device is waterproof.
back to menu ↑
ScoreBand Golf
-19%
$27.99 $34.95 in stock
6 new from $27.99
Free shipping
Last update was on: November 11, 2019 8:19 am
Adjustable watch band
3 ATM water resistance
One year limited warranty
"Hibernate" function to conserve battery life
Replaceable 1.5 volt button cell battery
GPS watch is the most trending device in golf players. The score and Golf have focused on the two points to attract the buyers, 1st is the price point, which is set to the more reasonable than other modern units, and 2nd is providing a device that is easy to use and accurate. The GPS watch is reliable, stylish and durable. You can play any of the 27,000 preloaded courses worldwide. The watch is a simple black and gray design with a square body.
It can auto-detect the nearest course.

Make a quick score scorecard for each course

It can store Up to 10 rounds

It can measure the short distance.

You can use it 8-10 hours continuously in GPS mode.

You need 2 hours to recharge fully.
back to menu ↑
TomTom Golfer 2 GPS Watch
Last update was on: November 11, 2019 8:19 am
Smart shot detection; Automatically detects and records your shots to Show your distance potential and gives insights about your game
Ultimate round; Creates a virtual summary of your Best holes on a course You've played regularly; See your potential as you look at the Best combination of holes you could have played
Automatic scorecard; Track your Score without worrying about the Pencil; Plus, your shots are recorded and categorized for post game analysis
Drive your game to another level with TomTom Golfer 2 GPS watch. The GPS watch contains over 40,000 international course data. You can see the hazard locations, the right approach and the layout of the green side. You can improve your game round by round. You can see at a glimpse how far you have hit the ball. You can analyze the shots later on the app to identify the improvements for the next round.
Automatic records and detect your shots

Review your shots history

Know every inch of the path at a glance before the shot

You can capture your steps

Measure the calories burned throughout the day play

Monitor your game on your golf watch as you play
back to menu ↑
Garmin Approach X40 Golf GPS Watch
-9%
$226.59 $249.99 in stock
5 new from $226.59
3 used from $160.00
Free shipping
Last update was on: November 11, 2019 8:19 am
GPS receiver - high-sensitivity GPS acquires satellites quickly to Show distance to greens, Hazards and doglegs -even under Tree cover
Auto shot - round analyzer measures shot distances with auto-recording for post-round analysis on your Garmin connect account
24/7 Heart rate monitoring - Elevate wrist Heart rate technology allows you to track your Heart rate all day and night - Activity Tracking Accuracy (go to garmin.com/at accuracy)
It is a fitness tracker that observe the Golf activity tracking. It is not only a GPS Golf watching watch.  It is a far away from all these kind of activities. The GPS band is easy to use, contains all the usual heart rate, calorie counters, steps and it is too stylish. It observes the complete health of yours. It carries all the information about built-in 30,000 courses.  You can watch over distances to the front, back and middle of each green.  You can measure the shots easily. The principal purpose of the device is to provide dog legs and distances of hazards. You can look after the closest danger with yardages by pressing the hazard option.
back to menu ↑
Precision Pro Golf GPS Watch
$179.99 in stock
1 new from $179.99
Last update was on: November 11, 2019 8:19 am
Thinner, Lighter, and More Comfortable than the leading GPS Golf Watch. Weighs 1 oz.
35,000 Preloaded Worldwide Golf Courses. Ready to play with out of the box. No Monthly Membership Fees, Downloads or Apps Needed.
Distance to the Front, Center, and Back of Greens along with Distance to Hazards.
Automatically finds your golf course and advances from hole to hole. Additional features include- waterproof design, odometer for fitness, 10 hours of battery life in golf mode, and a 1 -Year warranty.
The golf watch reviewed as the lighter, thinner and more comfortable than the other GPS Golf watch. The Golf band contains all the features that you need.  It has 35000 preloaded courses that ensure that you are ready to go. You can measure how far you hit each club and also see the distances to hazards.
You do not need to pay monthly fees to use GPS band

You can see the distance to 4 hazards per hole

Hit the play golf button to start auto course recognition

You will get 8 hours of on course battery life

The GPS watch is waterproof up to 32 feet, which is wonderful
back to menu ↑
Callaway GPSy Golf GPS Watch
-28%
$128.38 $179.99 in stock
4 new from $125.00
Free shipping
Last update was on: November 11, 2019 8:19 am
Preloaded with over 30,000 golf courses worldwide; No annual fees or subscriptions required
Accurate distances to front, center, and back of green as well as layup and carry distances to back of hazards and doglegs
Scorekeeper tracks scores, GIR, and putts per round; Auto-course recognition; Auto-hole advance; Shot distance measurement
Analog and digital time display. Time and date automatically set by satellite
The GPS watches to stylish to wear on and off the course.  The watch is a high-performance golf GPS watch. Callaway GPSy Golf GPS Delivers accurate distance to Greens, really fast, hazards, and doglegs via this wearable technology.  The device automatically locates your course, and it will work auto-advance from hole to hole during your gameplay.
It has 30,000 preloaded golf courses around the world.

Digital and analog time display available

90 + days battery life in the time mode

Auto hole advance, auto course recognition, and short distance measurement feature available
back to menu ↑
GolfBuddy WTX Smart Golf GPS Watch
$179.99 in stock
7 new from $159.00
Free shipping
Last update was on: November 11, 2019 8:19 am
Simple and fast touch user interface
Course update via Bluetooth with GolfBuddy Smartphone app
Notifications sync from Smartphone
Pedometer activity tracker. Display: 240 x 204 pixels
Hole layout view with current position of the player
The GPS watches have got a fast and straightforward touch user interface.  The watch is stylish and has got a dynamic green view and distance reading from the golfers standing position. The Golf whatch preloaded with over 38000 courses worldwide with totally free updates.  Measure distances to center, front, and back.
Short distance measurement available

Notification syncs with your smartphone

Automatic hole  and course recognition

Dual green meter display available

Interchangeable outer screen

Run your GPS watch continuously 8 hours in GPS

mod
back to menu ↑
TLink Golf GPS Watch
$73.99 in stock
1 new from $73.99
Last update was on: November 11, 2019 8:19 am
Accurate front, middle, and back of the green yardages
Built in Pedometer (steps, calories, distance walked)
Free custom built app with over 30,000 + courses worldwide
Approximately 3 rounds of battery life on one Charge and readable under Direct sunlight
Track score, putts, fairways hit, and greens in regulation with detailed stats about each game you play. Additional in-app purchase required
For golf GPS watches, companies are working to make them reliable, affordable and comfortable, and try to gain popularity year by year. Fitness bands have also become more popular commonly used by the public. Golfers get to enjoy the lightweight design of fitness band like TLink. The golf band provides the golfers precise yardages to the green.
It is a lightweight Bluetooth Device which pairs with your smartphone to give you right middle, front and back yardages to the green. TLink has covered 30,000+ courses worldwide.
Track your calories, steps, and distance

You can read

under

direct sunlight

Free belt clip included

It is also weather resistant
back to menu ↑
POSMA GT2 Golf GPS Watch
-10%
$89.80 $99.80 in stock
3 new from $89.80
Free shipping
Last update was on: November 11, 2019 8:19 am
Includes the distance information you need for golfing and a built-in pedometer with activity tracker features. Besides tracking your score, you can also track the amount of your activity (steps) and energy (calorie) consumption during golfing or after play.
Golf courses can be found automatically with our built-in high sensitivity GPS chip.
Distance to the green edge: accurate distance from your current position to the front, center and back of each green. Shot distance measurement: GT2 tells you the distance of each ball striking as a reference for your next strike.
POSMA is a big brand which deals largely in watches and other outdoor wearables. GT2 focused on the golf players who want to become better. This hi-tech watch will tell about hazards within the course, and green distance of the center, front, and back.
It has a built-in pedometer. You can track the number of steps during the gameplay.

Calculate the amount of energy spent.

The battery will last you 8-10 hours in play mode.

Available in a solid black with red band highlights.
back to menu ↑
Pyle PSGF605 Golf GPS Watch
Last update was on: November 11, 2019 8:19 am
Automatically Recognizes Golf Courses (Preloaded with USA Golf Courses) - Finds & Detects Courses
Calculates Shot Distance & Distance to Greens - Quickly & Easily Records Players Information
Digital Scorecard: Input Stroke Totals & Save Your Progress - Recall Total Round Score
Clearly Displays Hole No., Par & Shot Information - Comes Complete with USB Charger and Cable
Connects to Your PC for Easy Firmware Update and Charging - Includes All Standard Watch Functions
Looking for the nearest golf course, just look into your watch. It will find the closest one for you. It uses space-based GPS Satellite Positioning technology. It records and detects your golf scores. You can observe stroke info, par score, and hole number. You can connect it to PC for charging and easy updates. Get the plenty of preloaded golf course information.
Short List of Top 10 Best GPS watches: Where To Buy
Last updated on November 11, 2019 8:19 am
back to menu ↑
Old List Of  Golf GPS Watch for running: 2017 Outdated 
#1 Garmin Approach S6
The Garmin Approach S6 is the dearest GPS device in our test, but it's completely deserving of one of our gold awards. Not only does it provide typical yardages at a glance to the front, middle and back of the green, but it also gives the golfer with an overhead map of the hole in question – perfect for playing precision golf.
#2 Bushnell Neo XS
The latest product from the Bushnell stable in the Golf GPS watch market is a smooth and professional low-cost alternative. The new version also includes additional hazard features which bring the total tally to four per hole. It has high course coverage but doesn't pair with a mobile device and doesn't keep track of scores.
#3 Garmin Approach S1 
Garmin Approach S1 is the earliest introduction from the Garmin stable. It covers the basic functionality of measuring the greens about the player position and measuring shot distances at the turn of the wrist. However, it doesn't include other advanced features such as hazard distances or measuring and keeping track of scores.
#4 SkyCaddie
Loaded with up to 30,000 updatable, preloaded, and high precision worldwide course maps, SkyCaddie is an advanced gold GPS watch with a vast and easy to read the front. It's comfy, doesn't require a subscription and or annual fees to use, and currently recognize the most accurate and recommended a model for both novice and experienced golfers. For an affordable one-off fee, you get a strong and waterproof GPS watch with a built-in stopwatch, a digital scoring board, and a well-calibrated system that contain shot distances accurate.
#5 Garmin Approach S3
Light, stylish, and with a comfy and ergonomic design, Garmin Approach S3 is an advanced high-performance golf watch that comes loaded with over 27000 worldwide golf courses. All courses are perfect, true to size, and offers free lifetime course updates without charging the premium monthly or annual subscription fees.
#6 TomTom Golfer
TomTom Golfer is a simple but functional GPS watch that allows users to access the latest course data, calculates distances, and helps users to hit approach shots with restricted golfing know-how. This watch ships ready to use. It's slim, and light design fits comfortably while its affordability, related ease of use, and huge battery capacity make it an ideal day-to-day watch.
#7 Bushnell Neo+ Odometer
The Bushnell Neo+ GPS navigation Rangefinder Watch is the next gen of distance created, the easy game of golf wrist wear merchandise. User-friendly and uncomplicated, lightweight and comfortable to put on. Installed with a huge number of over 24500 global golf courses.
#8 Snooper SG250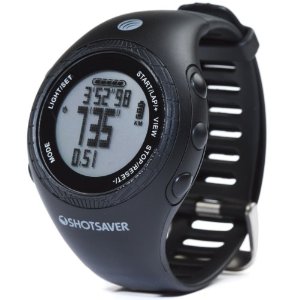 The Shot Saver SG250 GPS wristwatch is available pre-installed with more than 5400 golf courses and operates right out the box. It provides crystal clear, precise ranges towards the front, center, and back of the golfing green, also, some another potential playing risks.
#9 GolfBuddy PT4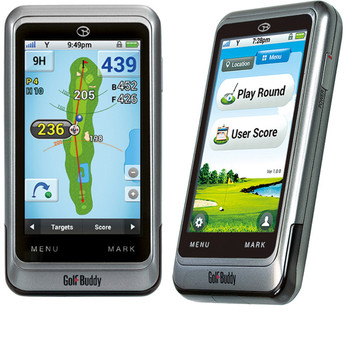 The PT4 is a classy handheld. The data is much fair than the former GolfBuddy World Platinum and its sleek, slimline design also overweight its larger-than-life size. As, with all GolfBuddy products, there's a one-off cost as there are no continuing fees, updates are available on the website, and there are more than 37,000 preloaded worldwide courses.
#10 Callaway GPSync
Callaway GPSync is a handy golf watch powered by a rechargeable lithium-ion battery. It fits easily in hand, is strong, and one of the most sought-after products in the top 10 best golf GPS watches for its array of innovative features. It's over 30000 preloaded worldwide courses, for instance, are clear and updatable.
So above is all about Top 10 Advanced golf GPS watches for running in 2019. Hope you like it so please don't forget to share this post with others.