We have compiled a list today of top 10 best smartphones below Rs 35,000 for this month. These are the top of the line flagship phones that provide excellent performance for the asking price. Running 4G internet, playing latest games, and impressive selfies, low-light camera performance, these phones should have you covered.
You can also, check out our list of top 10 smartphones under Rs 25,000 and the top 10 smartphones under Rs 30,000. These phones are compatible with 4G LTE network offered by Airtel, Vodafone and Idea so no worries there. Most of these handsets should get updated to Android 8.0 Oreo so that we would not worry about that. So, here are goes the list of best smartphones under Rs 35,000.
So, check out our list of Top 10 Best Smartphones Under Rs. 35000 In India below and let us know what do you think about our list in the comment section below.
List Of Best Smartphones Under Rs 35000 In India
1. OnePlus 5T
The OnePlus 5T is a beautiful update to an already premium affordable handset. Though the only apparent updates are a more prominent display, re-positioned fingerprint reader and different camera, the software improvements, and overall experience make this probably the best phone you can buy in its price range.
2. Samsung Galaxy A8+
The Galaxy A8+ is an alternate, but not a replacement for the OnePlus 5/5T. It is meant for those who need Samsung's brand value or care more about design than performance. When OnePlus says its phones are flagship killers, we naturally compare them to the likes of Samsung Galaxy S8. But for the Samsung, that might be a double-edged sword. Many of would agree that the Samsung Galaxy S8 is a best "flagship," but it's tough to doubt the value proposition a OnePlus 5T has to offer. Hence, the Samsung Galaxy A8+.
3. LG G6
The LG G6 was meant to be LG's significant return to flagship phones, but although it's a superb device it struggled against the competitors. The G6 is an excellent phone from LG, one that pushes the brand back to the forefront of the smartphone pile regarding design and screen. However, lower-spec performance and never upgrading the camera in a meaningful way while still charging a considerable premium make this a tough sell.
Also Read: Top 10 Smartphones Right Now
4. OnePlus 5
With the OnePlus 3, the Chinese 'start-up' finally made a phone that was nearly perfect. There's no OnePlus four this year, but instead, the OnePlus 5 takes issues up another level with a seriously packed spec sheet – and a higher price. The OnePlus 5 may be the most precious flagship from OnePlus so far, but it's crammed pack with the features and comes with an insane specification sheet that makes it worth every penny and still gives the perfect value for an Android flagship.
5. Nokia 8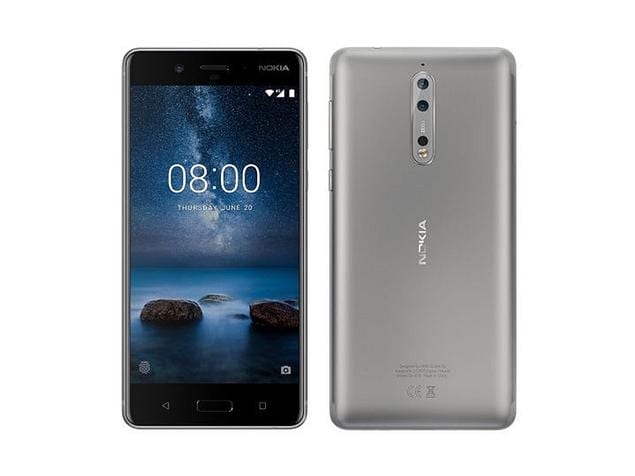 The Nokia 8 gives a lot of great features such as a powerful chipset, dual-sensor camera, and an entirely sized QHD display, but compared to a lot of the competition right now it struggles to offer anything unique. With a super-high price point, the Nokia 8 is a functional phone but far from an excellent one. Nokia 8 doesn't hide the fact that it's here for business. It carries a premium metal unibody design which screams quality whenever you first hold it in your hand.
6. Samsung Galaxy S7
Samsung knows correctly how to make the best smartphone, and with the Galaxy S7, it is just pulled another marvel out of the bag. The Galaxy S7 takes an excellent thing and makes it even better. It may be costly, but it's the most successful smartphone you can buy, and it is more powerful, not to mention in it that even more beautiful than the Galaxy S6.
7. Samsung Galaxy A9 Pro
The Galaxy A9 offers everything the Galaxy S6 does but in a much more significant package. Due to this large size, battery life is not an issue, and expandable storage returns to the fold as well. Although the display resolution and camera have been downgraded, the Galaxy A9 performs just as well as Samsung's other high-end flagships, making this a smartphone that is very easy to love.
Don't Miss: Top 10 Smartphone Deals | 2018
8. Sony Xperia XZs
Xperia XZs feels like a complete smartphone but comes at a price where there are lots of compelling options to go for. The highlight of the XZs is its camera, because of the new Motion Eye camera system. The design and build remain what Sony calls the leap design, with rounded sides that melts towards back and front for a comfortable in hand feel. Unlike most other smartphones, the Xperia XZs has a flat top and bottom sides, which allows it to stand on a flat surface.
9. HTC U Ultra
The HTC U Ultra brings top-tier specs, a great camera, and dual displays to the high-end smartphone market. This is an excellent phone with a large screen, but HTC fitted it with a comparatively small 3,000mAh battery. The secondary display above the primary display drops short of being useful. The 12mp camera can be very good at times, but rival devices easily outclass it.
10. Samsung Galaxy S7 Edge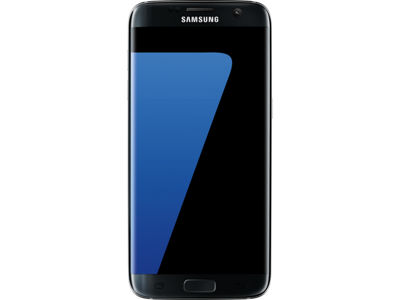 The display is bigger than the Galaxy S6 Edge, yet somehow the phone does not feel too much more significant in hand. The back of the device is curved also, making it sit nicely in hand. It is waterproof. There is a microSD card slot. There is so much power in there we're pretty sure we could strap it on the back of a speedboat and make our way across the Atlantic.
Hope you like our list of "Top 10 Best Smartphones Under Rs 35000 In India". Leave comments in the comment section and let us know your views about this listing. If you like our list so, please share it with your friends, family and loved ones.