Best Smartphones Under Rs 40000 In India – Are you looking to buy a smartphone this year and your budget is around 40,000, then you've come to the best place. Today we are here with the list of best smartphone under rs 40,000 in India for this month. These phones are flagship phones from this year or last year and should continue to get latest updates in the months to come. As for gaming, you shouldn't have problems running the most intensive games on these handsets. Expect camera performance on these phones to be top notch too. Multitasking should be a breeze also. In short, these are the best smartphone in the market.
So, check out our list of Top 10 Best Smartphones Under Rs 40000 In India below and leave comments if you like it!
Best Smartphones Under Rs 40000 In India
1. Google Pixel XL
The Google Pixel XL, along with the Google Pixel, are the first phones 'made [almost entirely] by Google', and it's the best way to experience the latest and greatest that Android software has to offer. The Pixel XL features 2016's top-of-the-line specs and is a fine vessel for Android Oreo. This VR-capable phone has a suitably fast processor, even by 2018 standards, and an outstanding camera, all sandwiched into a cool design.
2. Sony Xperia XZ Dual
The Sony Xperia XZ is a superb premium handset offering everything you'd expect from a flagship phone. If you own a recent Sony phone though it might not be enough of an improvement to rush out and buy it on day one. The Xperia XZ has many nice qualities and might be one of Sony's best smartphones in a long while, but without a fingerprint sensor in the US or a QHD display.
3. OnePlus 5T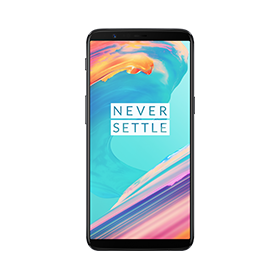 The OnePlus 5T is an excellent update to an already premium affordable handset. Though the only obvious updates are a bigger screen, re-positioned fingerprint reader and different camera, the software improvements, and overall experience make this one of the best phones you can buy in its price range.
Also Read: Top 10 Best Smartphones Under Rs 35000 In India | 2018
4. Apple iPhone 6s Plus
The iPhone 6s Plus has a 3D Touch, iOS 9, a pair of improved cameras and the powerful A9 chipset, just like its smaller sibling. A massive battery and the optical image stabilization for its 12-mp rear camera help give the Apple's iPhone 6s Plus a small edge over the regular 6s, though we wish it were slightly easier to hold.
5. OnePlus 5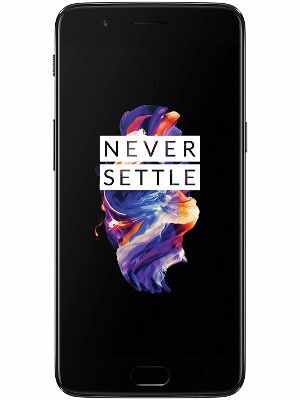 The OnePlus 5 may not be cheap as the company's previous phones, but it is one of the best smartphones devices on the market right now. A great camera, phenomenal performance, and a premium design mix to make this an excellent buy for anyone looking for a more affordable flagship phone. The OnePlus 5 was an excellent, affordable flagship smartphone, but it was short-lived. Less than 6 months after its June 2017 launch, you could no longer buy the handset. The reason? The awesome OnePlus 5T showed up for the same price while offering more.
 6. Samsung Galaxy S7 Edge
This year's Galaxy S7 Edge is what Samsung's Edge family should have been from the beginning. It combines the first-rate horsepower with a gorgeous display, all wrapped in a beautiful package. The screen is larger than the Galaxy S6 Edge, but somehow the phone does not feel too much bigger in hand. The back of the device is curved too, making it sit nicely in hand.
7. Apple iPhone 6S
The Apple iPhone 6s holds the same design as the previous iPhone 6 but packs with the better cameras, a snappier processor, and all new 3D Touch, a smart new way to get things done in fewer steps. Past that, the mixture of iOS 9 and some well-built help makes the 6s one of the best iPhones ever made.
Also Read: Top 10 Best Smartphones Under Rs 30000 In India | 2018
8. BlackBerry KEYone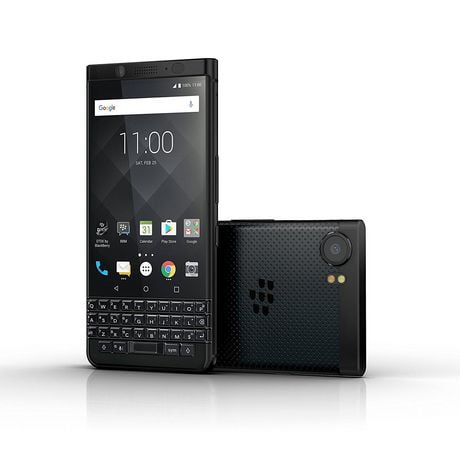 BlackBerry KeyOne is a sophisticated-looking smartphone that resurrects a physical keyboard in the modern Android era. Its tactical QWERTY keyboard offers a dose of nostalgia, while its smart and secure software gives businesses some peace of mind.
9. Sony Xperia XZs
The new flagship, dubbed the Xperia XZs, features only mild upgrades when compared to its predecessor, but are these changes sufficient to make this device more noteworthy?  It offers nice camera performance and strong battery life, but in most other regards it does not have them to measure up to the competition. The processor hasn't been upgraded, the display is not the sharpest, and once again you lack basic features like a fingerprint sensor.
10. Samsung Galaxy S7
After the release of both the Samsung Galaxy S7 and Samsung Galaxy S7 Edge, things were looking robust. It had a device that was better than the HTC 10, better than the Huawei P9 and it's still better than the iPhone 7.  The Galaxy S7 takes a great thing and makes it even better. It may be expensive, but it's the most capable smartphone you can buy. It is more powerful, not to mention even more beautiful than the S6, but Samsung hasn't attained perfection just yet.
Hope you like our list of " Top 10 Best Smartphones Under Rs 40,000 In India ". Leave comments in the comment section and let us know your views about this listing. If you like our list so, please share it with your friends, family and loved ones.