Top 8 Best Smartphones Under Rs 70000 In India | 2018
The best smartphone under 70000 is the one with the best performance, more RAM, Good camera and ample battery. One can easily play high-end games and perform multi-task without hanging. Nowadays, 4G network, fingerprint sensor, waterproof and gorilla glass display protection are the primary requirement of users. Today everyone wants to buy the best smartphones under rs 70000, that are currently available in the market if they don't have any budget constraint. These are known as flagship smartphones/phablets and are manufactured by the leading mobile companies in the world.
These devices pack in the best hardware (newest generation) and come optimized with the most recent software. They feature the best cameras, which can outperform entry-level DSLRs in many situations. Thus, we're here to bring you the perfect smartphones that you can purchase in India. Before starting, do note that this list isn't any specific order, as the competition is neck and neck and your final choice should rely on your personal preference. So, check out our list below and leave comments if you like it! Also Read: Top 10 Best Smartphones Under Rs 40000 In India | 2018
List Of Best Smartphones Under Rs 70000 In India
Samsung Galaxy Note 8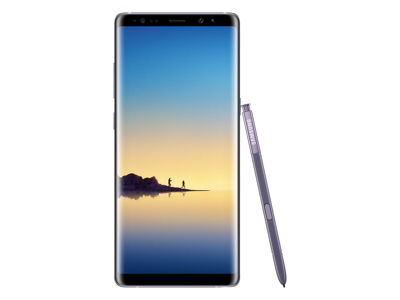 Of all the phones released in the last year 2017, none had quite the expectation of the Galaxy Note 8. After the Note 7 debacle, there were plenty of eyes on how Samsung would respond. It has a large 6.3-inch 'Infinity Display,' faster 6GB RAM performance and two outstanding rear cameras, which add up to the one of the most expensive smartphones ever. Just don't expect record-breaking battery life from its predictably average-sized battery that plays it safe. It's the best large phone you can buy if you can handle the large size and equally huge price.
Google Pixel 2 XL
Despite being surrounded by the controversy since its release in November 2017, the Pixel 2 XL remains my favorite Android phone on the market right now. In short, the Pixel 2 XL is the bigger, more attractive version of the Google Pixel 2. Just about everything I loved about the Google's new small phone applies here too, but the Pixel XL has a few distinct advantages – its battery life is much better, and Android Oreo shines on its more prominent display.
Apple iPhone 8 Plus
Apple iPhone 8 Plus has the same design features as the earlier version, except for the fact that this one has a glass back. The iPhone 8 Plus represents a gentle, safe update. There are beautiful upgrades to the display, camera, and processor, although nothing that will make you say 'wow.' In short, a reliable iPhone, but a definite evolution from previous Plus models. Compared to the iPhone X it is unexciting, but it offers the far better experience over the iPhone 8.
Samsung Galaxy S8 Plus
The Samsung Galaxy S8 Plus is 'the next big thing' that takes Samsung's favorite slogan very literally. The Galaxy S8 Plus is the Android phone you want if you like large and tall smartphones. The fantastic display, great camera, and slick software should make you forget about the awkwardly placed fingerprint scanner and the half-baked Bixby assistant.
Read More: Top 5 Best Smartphones Under Rs 60000 In India | 2018
Apple iPhone 8
The Apple iPhone 8 has settled itself into a comfortable position beneath the iPhone X. It isn't groundbreaking, particularly unique or exciting, but it's a reliable phone that addresses many of the problems I had with the iPhone 7. While the iPhone 8's aluminum rear has been replaced with a glass finish – which feels impressively grippy in hand – its overall finish is the same as that which debuted three years ago.
Apple iPhone 7 Plus
iPhone 7 Plus is no longer Apple's flagship smartphone, but it remains a popular choice and comes recommended at a lower price today. It runs iOS 11, has a fingerprint sensor home button and retains the aluminum finish that some iPhone fans prefer.
Google Pixel 2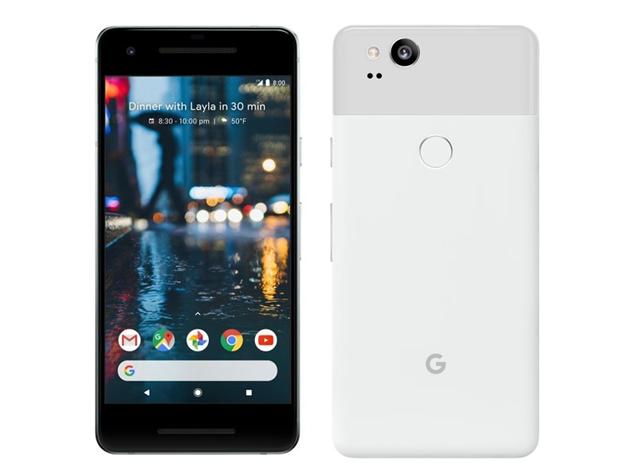 The Google Pixel 2 is again here to prove that two back cameras aren't always better than one on the phone, especially if you favor photo quality over the latest all-screen designs. The Google Pixel 2 clues us in on why Google called its smartphone series Pixel: it was making the best camera on the phone. This second-generation effort fulfills that promise with not only the best-in-class photos but also dual front-facing speakers and water-resistance.
Sony Xperia XZ Premium Dual
Sony Xperia XZ Premium is a top notch phone; there's no doubt. The camera ticks the right boxes, the overall UI and performance aren't bad, though it could be smoother. As far as premium goes, this phone covers it all, offering the complete package. Sony's Xperia XZ Premium is the world's first 4K HDR10-ready smartphone, a technology that was until now, limited to high-end TVs. It's also the world's first smartphone to incorporate an extra memory buffer layer in a high-resolution sensor, a technology that was till now, limited to high-end point-and-shooters.
Hope you like our list of " Top 8 Best Smartphones Under Rs 70000 In India". Leave comments in the comment section and let us know your views about this listing. If you like our list so, please share it with your friends, family and loved ones.