Are you interested in buying the Best Travel Headphones, but with such a wide range of choices you are not sure which one to select? We are here to help you in this buyer's guide to make the right decision and purchase the best headset for your needs. We did the research and came up with 10 premium products for travelers. In addition, we have created 3 different price categories, moving from the expensive to the cheaper options, which means that you are guaranteed to find something you like, whether you have a limited budget or not.
You can also read our purchasing considerations section if you have never bought a travel house. Here you will discover which functions you are looking for and which add value to the travel experience. By the time you have finished reading this buyer's manual, we are confident that you have a good idea of what you need and can make a good choice when selecting your perfect and best travel headphones.
Best Travel Headphones Comparison Table
Best Travel Headphones
Headphone Name
Battery Life
Wireless
Sony WH1000XM2
30 Hours
Yes
Bose QuietComfort 35
20 Hours
Yes
Beats Studio3
20-40 Hours
Yes
COWIN E8
20 Hours
Yes
Monster DNA
No-Batteries
No
COWIN E7
30 Hours
Yes
SOL Republic Tracks HD2
No-Batteries
No
Edifier H650 Hi-Fi
No-Batteries
No
AmazonBasics Headphones
No-Batteries
No
WorWoder Headphones
10 Hours
Yes
Things To Know Before Buying Best Travel Headphones
Portability
Portability is an important factor to consider when buying the best travel headphones. Nowadays most headphones are supplied with a travel pouch, making them safe and easy to store. Weight should also be something that you look at because some headphones can add up to a pound and are therefore a liability when traveling. Moreover, some headphones are completely foldable, which means that they occupy even less space than ordinary headphones. However, make sure that you have the bag on hand, otherwise, you can scratch and bend the headphones if they are packaged without a layer of protection.
Comfort
The comfort of your headphones should be excellent if you want to enjoy your audio experience. Wearing ear pads that exert too much pressure can lead to tension and pain during prolonged wearing. Headphones are more likely to feel uncomfortable for hours after wearing, therefore the design on the ear is more ideal. However, not all on-ear headphones are uncomfortable – it all depends on the padding and the materials used. A design above the ear is best to travel because they are usually more comfortable to wear and even help with sound insulation. You can also opt for an open-back design that lets in air, but this means that there is no sound insulation and that ambient noise can spoil the listening experience.
Audio Quality
Audio should be the main concern when buying a pair of best travel headphones because traveling with distorted terrible audio can be a nightmare. Here are some of the most important factors that you should look at before buying best travel headphones:
Design: in this list, you will find two options: designs on the ear and over the ear. Each has its advantages and benefits, for example, designs on the ear can load ears after prolonged use. Over-ear designs can be more comfortable to wear for a long time and are often sound-insulating, reducing unwanted ambient noise.
Frequency range: the frequency range determines the width of the notes that your headphones can pick up. The average is around 20 Hz to 20k Hz, which is ideal and everything wider than that is just a bonus.
Noise cancellation: while traveling, it can be extremely annoying to hear your surroundings, especially noisy aircraft engines. Therefore, it is a must to buy headphones with active noise cancellation. This headphone eliminates ambient noise and leaves you crystal clear audio. In addition, most headphones nowadays have the option of turning ANC off completely when needed, allowing them to be used safely near bus stops, train stations, and other busy areas.
Connectivity
Bluetooth technology is great because you do not have the hassle of a cable that gets tangled up on objects. Be sure to purchase headphones that use Bluetooth 4.0 plus, all to a lesser extent can lead to slow and distorted connections. However, choosing a wired version is not bad either, because you do not have to worry about charging your headphones before you travel. The only drawback is that you can over-extend the cable many times and wear the cables inside.
Brand
Going to a well-known brand is almost always the better option because it guarantees a quality product since you know their reputation. However, this is not always the case, as there are some smaller brands that create equally good headphones at a lower price. It is up to you to take the time to examine them and make the decision to buy their products.
Here are the Best Travel Headphones
Sony WH1000XM2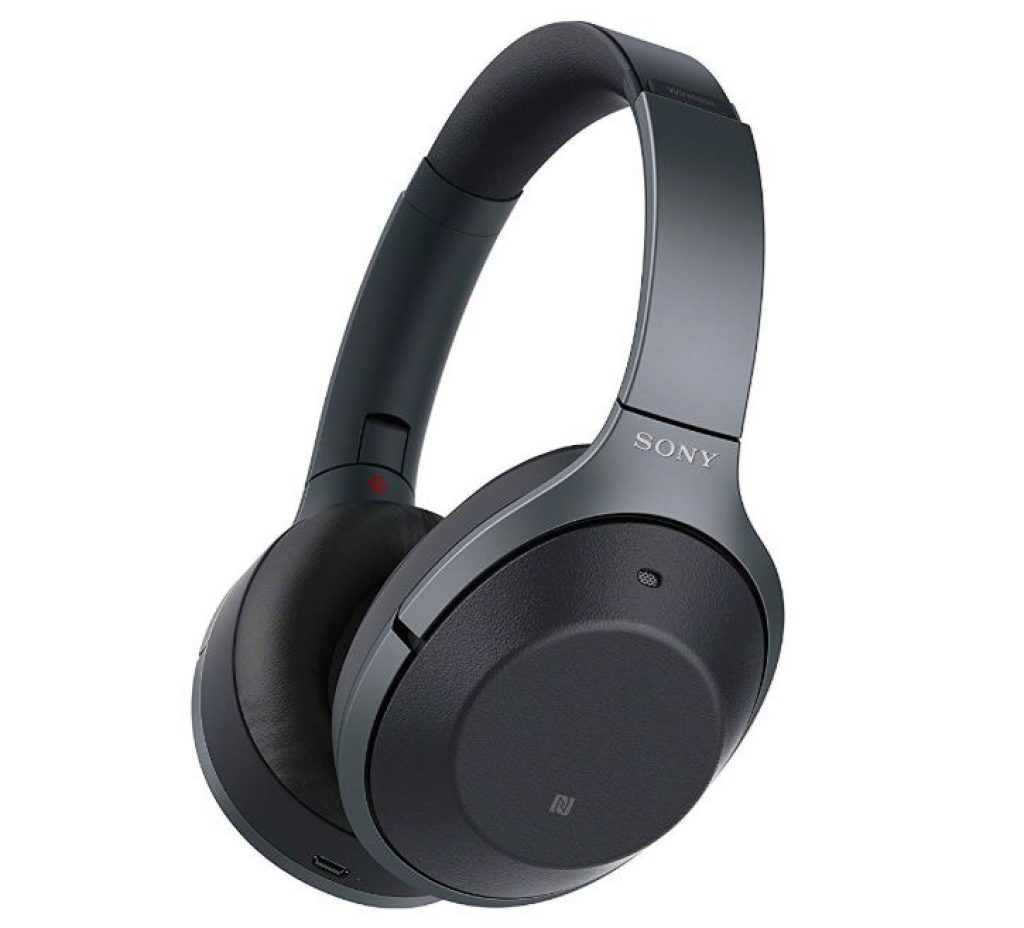 The digital noise cancellation in the Sony WH1000XM2 is leading in the industry and eliminates background noise to a minimum. In addition, the intelligent listening application detects your activity to automatically adjust noise reduction based on where you are and what you are doing. In addition, the combination of noise reduction technology and the drivers used in the Sony WH1000XM2 can execute excellent beats with ease. With a wide frequency response from 4 Hz to 40 kHz, the headphones can play more notes making the sound great.
You can also listen to music effortlessly for hours because the Sony headphones use first-class padded earmuffs. In addition, the headphones are equipped with touch controls, which means you can adjust the volume, change music and pause music without having to touch your smartphone. You can also answer incoming calls because the Sony WH1000XM2 has a built-in HD microphone. You can also use the microphone to activate and communicate the Google assistant.
Pros:
Music sounds absolutely amazing
Noise cancelation adjusts to your surroundings
The battery is extremely long
Cons:
Not waterproof or dustproof
Expensive compared to other options
back to menu ↑
Bose QuietComfort 35 (Series 2)
The Bose QuietComfort 35 is a great traveling headset that can hold up to 20 hours of playback and up to 40 hours in wired mode. Moreover, the charging time is extremely fast with less than 2 hours. Connect quickly via Bluetooth technology, thanks to the built-in NFC link that automatically establishes connections between headphones and smartphones. In addition, the ear padding is very soft and comfortable to wear for a long time.
The tight fit also offers a noise reduction experience that minimizes ambient noise. In addition, you can adjust the noise canceling level to suit your environment better, for example, if you are at a train station, then canceling zero noise is best to stay safe. Moreover, the volume-optimized EQ ensures that your music always sounds excellent, whether you are in an airplane or working in the office. The headset also has a built-in microphone on the side of the earpiece, allowing you to make hands-free calls wherever you are.
Pros:
Ultra-high quality audio
Noise cancelation can be adjusted
Long battery life
Cons:
Not for the budget customer
A lot of water can damage the drivers
back to menu ↑
Beats Studio3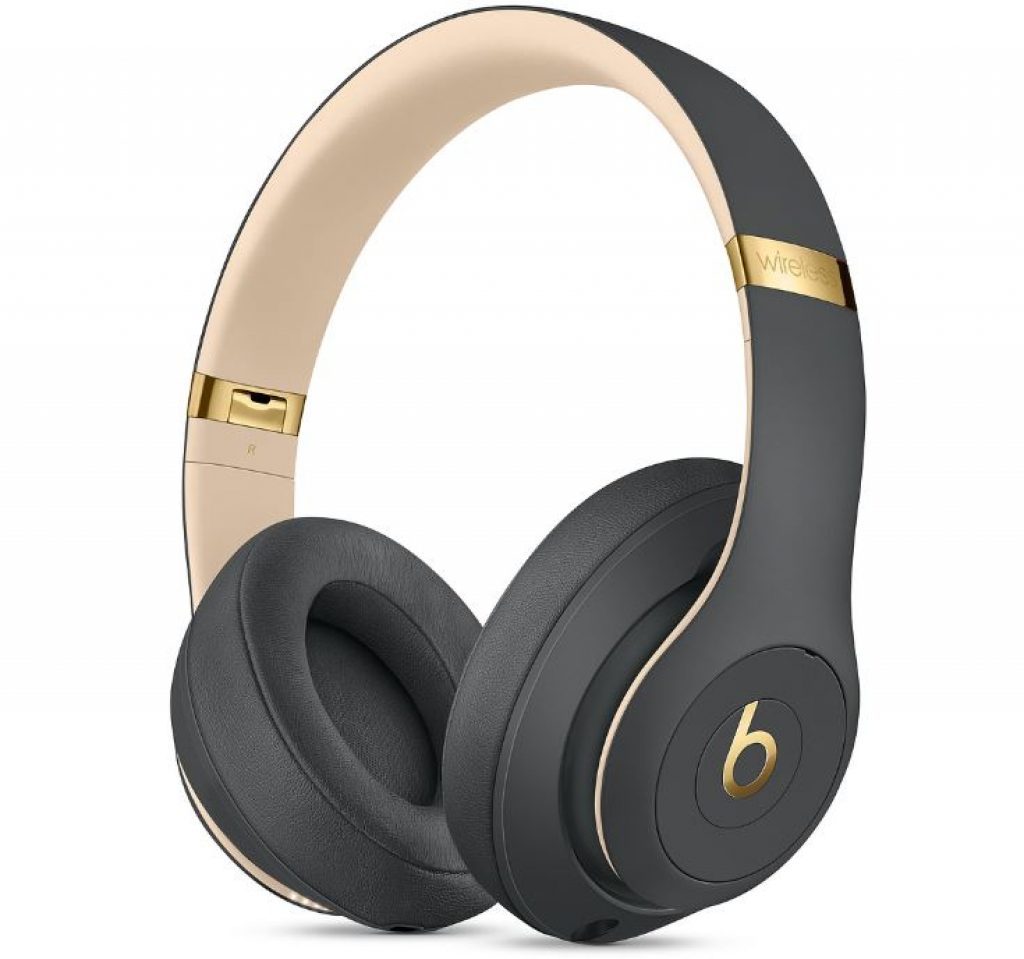 Enjoy a first-class listening experience with any song from the Beats Studio3 wireless headphones, featuring pure adaptive noise reduction. The technology constantly locates and blocks external ambient sounds while simultaneously optimizing sound quality based on individual fit. This means that you can play any music genre (punk, rock, rap, Hip Hop) and still enjoy one of the best musical experiences ever if the headphones adapt to your genre. Moreover, the use of these headphones on long trips is ideal and does not constitute negatives.
The long life of the battery delivers up to 20 hours of playback time and when Pure ANC is off, you get an extra 18 hours to a total of 38 hours at one time of charging. The foldable design also makes them easy to pack and the high-quality materials make them durable, which means they can travel at long distances. In addition, you can control the music without touching your smartphone, as the Beats Studio3 wireless headphones feature button controls on the side of the ear pad. This allows you to do several things, such as adjusting the volume, activating SIRI and skipping tracks. You can also use the headset to make hands-free calls because Beats has a built-in HD microphone.
Pros:
Pure Active Noise Cancelation is incredibly accurate
Sound quality is out of this world
Battery life can be extended when not using Pure ANC
Cons:
Comes without a carrying pouch
Heavier than most Bluetooth travel headphones
back to menu ↑
COWIN E8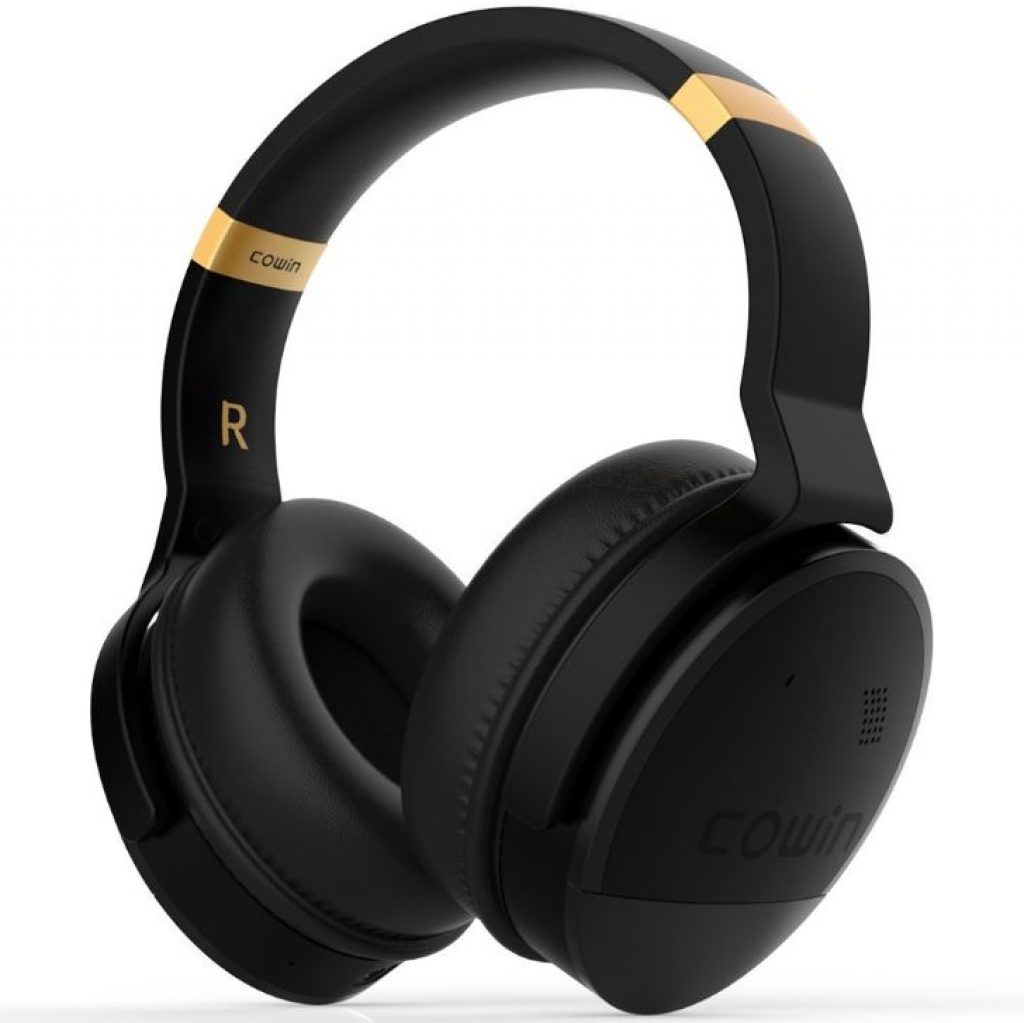 The connectivity technology used in the COWIN E8 active noise canceling headphones is Bluetooth, which means you do not have to struggle with a cable. Moreover, the battery life lasts no less than 20 hours, after 2-3 hours of charging and can even be used for telephone conversations, because there is a built-in microphone on the ear. In addition, these headphones are equipped with active noise cancellation that excludes virtually all unnecessary ambient sounds. This also means that the audio will sound much better because there are no background noises to interrupt you.
However, if you are in a situation where you need to know what is going on, COWIN has given you the opportunity to turn ANC off to stay safe. Furthermore, the designers and sound engineers of the COWIN E8 have focused on the comfort and experience of the audio. The padded ear warmers feel extremely soft and cover the entire ear for a sound-insulating experience. In addition, the audio is tuned to deliver clear vocals, clean bass, and crisp highs.
Pros:
Active noise cancelation is amazing
Easy to use
Audio sounds great
Cons:
Even when ANC is off it's still hard to hear your surroundings
Feels bulky when wearing
back to menu ↑
Monster DNA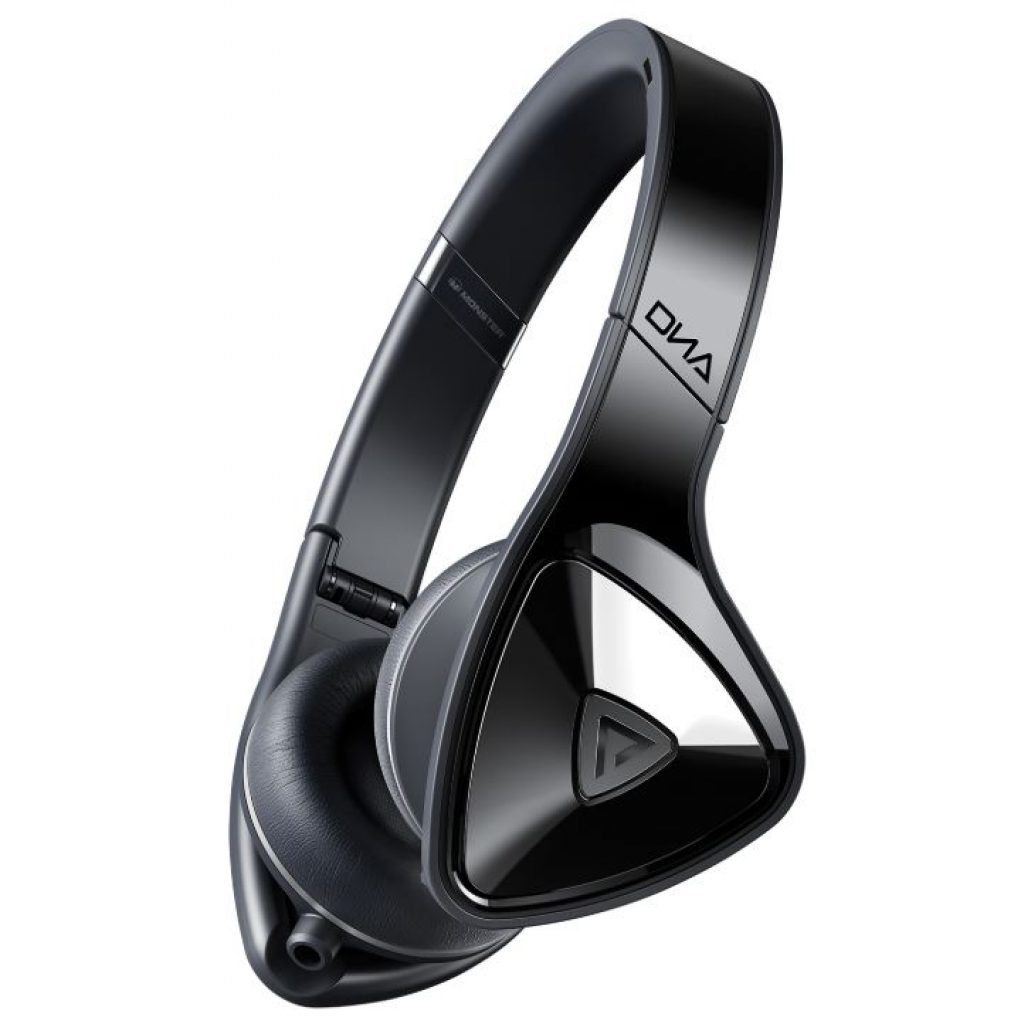 The advanced sound insulation design reduces ambient noise and makes the Monster DNA on-ear headphones ideal for use in public areas. The soft pillow cushions are also comfortable to wear for a long time and do not have to put too much pressure during wearing. In addition, the DNA headphones are extremely durable because they are resistant to most drops and can be well packed with other items when carried without a carrier.
Best Over Ear Headphones Under $50
You can also insert double jacks into two different headphones to share the music with a friend, which is a feature that a pair of headphones rarely has. Moreover, the sound quality is excellent for all genres, whether it is deep bass or pop music, because the headphones are tuned to produce a lifelike concert musical experience. In addition, you can answer calls with these headphones if you are using the ControlTalk cable made for Apple.
Pros:
Unique design
L shaped plug in reduces cable overextension
Great noise isolating
Cons:
Cable can get in the way when traveling
ControlTalk cable is optimized only for Apple products
back to menu ↑
COWIN E7
The COWIN E7 is one of the better sounding headphones on this list and delivers clear vocals, clear bass, and crisp percussion. Moreover, you can control the music without having to grab your smartphone, because side buttons are installed to optimize the sound, skip tracks and answer calls. In addition, these headphones are connected via Bluetooth technology, meaning that there are no more annoying wires during travel.
The COWIN E7 also uses NFC pairing, so that it quickly connects to your device. In addition, when you buy COWIN E7 Active Bluetooth headphones with noise canceling, you get a compact travel bag that is lightweight and robust, so that your headphones are protected at all times. The earcups can also turn to one side, which means that you can change them to mini speakers if you want to listen to a friend.
Pros:
Comfortable to wear
30 hours of battery life and can be used in wired mode after
Stable connections as it uses newer versions of Bluetooth and NFC
Cons:
Can feel a bit bulky at times
Easy to scratch and tear the leather
back to menu ↑
SOL Republic Tracks HD2
The luxurious metallic finish and slim ear cushions give the SOL REPUBLIC tracks the HD2 Earphones a unique look and style. The headset has 4 different colors, which means you can choose a style that suits you best. To keep the design comfortable on the ear, use extra thick, soft, soft speaker pads that are more durable and pressure-free. In addition, the connection technology is wired, so you do not have to use the battery life of the smartphone, which is ideal when traveling.
You can also control the music with the remote control on the button, so you can adjust the volume, skip songs and pause/play music. Moreover, the music sounds great, because an improved sound insulation is used that excludes even more ambient sounds than the average headphones. Moreover, thanks to the high-quality premium drivers, the bass sounds incredible, while the vocals stay nice and soft.
Pros:
Excellent noise isolation
Button pad lets you control the music
Extra thick sonic soft earpads
Cons:
On-ear design isn't for everyone
Noise isolation can make you unaware of your surroundings
back to menu ↑
Edifier H650 Hi-Fi
The Edifier H650 hi-fi on-ear headphones are one of the lightest products in this list with a weight of just 8.8 ounces. That is why they are ideal for traveling because they occupy little space and do not weigh too heavily. A carrying bag is included that protects the headset when it is not in use. Moreover, these headphones are extremely durable and can not be clicked because of the flexible stainless steel. You can easily adjust the headband to your size and the earpieces can be rotated 90 degrees.
In addition, the 40 mm neodymium drivers deliver clear audio with excellent bass, mid tones and treble. The ear pads are also very comfortable to wear and do not exert too much pressure on the ears during wearing. When purchasing the Edifier H650 Hi-Fi headphones, you receive a one-year warranty that covers manufacturing defects. These headphones are made to last, so it is unlikely that you will have to use the warranty.
Pros:
Flexible design
Budget price
Great noise isolation
Cons:
Too much bending of the headband can leave the headphones deformed
Can be a little uncomfortable to wear after long use
back to menu ↑
AmazonBasics Headphones
Thanks to the swivel ear cups, the headphones can lie flat for compact storage, which is great for traveling, meaning you have more room to pack other necessary items. With a weight of only 3.68 grams, you hardly feel them on your head when listening to music, and the fit on the ear minimizes the ambient noise to improve the overall experience. In addition, these headphones have a wider frequency range than the industry average (12Hz – 22,000Hz), which means that the audio will sound livelier and brighter.
The connection technology is wired, so you do not have to worry about the life of the battery or keep your smartphone within the range of the headphones. In addition, the maximum dB level 101 and the maximum input level are 1000 mW, which means that you can play audio at a high level and experience little or no distortion. The headset is also available in three different styles, giving it a more personal appearance.
Pros:
Lightweight design
A good option for people on a budget
Wide frequency range
Cons:
Easy to break
Feels very cheap when holding
back to menu ↑
WorWoder Headphones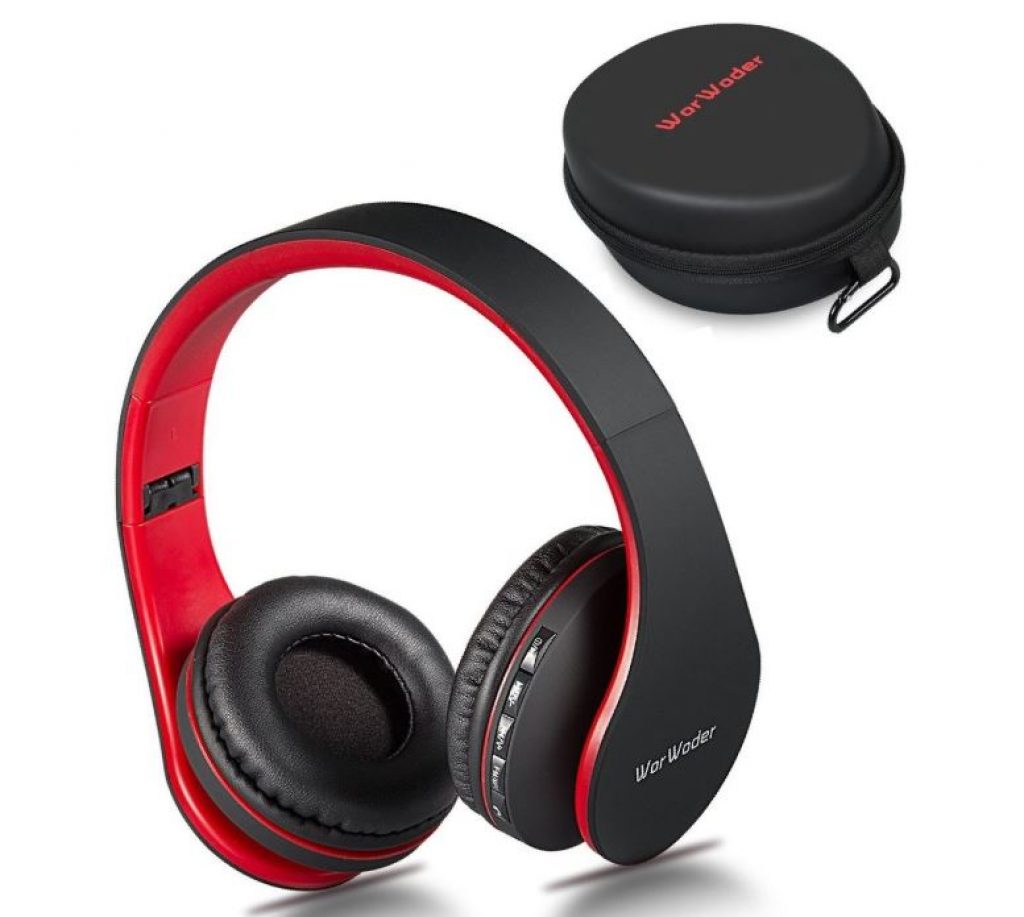 WorWoder Bluetooth headphones bring great stereo hi-fi sound directly to your ears thanks to the design on the ear. This allows the earmuffs to isolate the noise and not allow ambient noise to pass through. The ear pads are also made of soft memory protein, which means that they do not put too much pressure on the ears during wearing. In addition, the headphones feature built-in buttons that can be used to control the audio without having to touch your phone.
You can also use the HD microphone to make calls hands-free, which is more convenient and faster. You can also use these headphones in wired and wireless mode. Both have their advantages, for example, the wired mode consumes less battery. The charging time is about 2 hours and in return, you get 10 hours of playback and talk time.
Pros:
An excellent budget option
Comfortable to wear
The convenient built-in button pad
Cons:
Short battery life compared to other options
Feels very cheap when holding
Conclusion
Our recommendations above are what we think are currently the Best Travel Headphones that are for sale to most people in every price range. We take into account the price, feedback from our visitors and availability. Be careful not to get caught up in the details. There are no perfect headphones. Personal taste, preferences and listening habits will do more in your selection, especially if you listen to audio at sufficiently high volumes to drown the ambient noise from your commute.
If you have any issues or queries to our list of Best Travel Headphones, then do let us know by leaving your comments in the box below.
Read: Best Bass Headphones