Looking for the best 13-inch laptops for yourself, but still confused about so many options with different screen sizes? Well, that is what we are here for. From Windows laptops like Dell's XPS series and Surface Book 3 to Apple's MacBook Pro, there are a lot of the best 13-inch laptops available, but the first thing you should keep in mind is your usage scenario. For example, a student has different needs than, say, a businessman or writer. With this in mind, you should explain what to look for when deciding on the screen size of your next laptop.
All 15-inch and 17-inch laptops are powerful, but at the same time, it's a real challenge to carry them around, let alone work on the road. The other thing to keep in mind is the simple fact that not all users need a laptop with a large screen, which is characterized by brute force. Sure, the 15-inches have a reasonably large screen to play around with and are packed with great hardware, but imagine a writer or businessman working on a powerful 15-inch laptop without really taking full advantage of it.
List of the best 13-inch laptops
The best 13-inch laptops are more convenient to carry around because they are lightweight, but that doesn't mean they have to compromise on performance. They are very well equipped to handle tasks ranging from simple writing to editing pictures and videos to playing games.
Dell XPS 13
The best 13-inch laptop in the World
It's hard to improve near perfection, but the XPS 13 manages to make the best laptop even better – and it's so good that the Dell XPS 13 won our title for the best laptop. Dell's latest flagship PC features Intel's latest 11th generation processors, making multitasking between apps and even doing some light gaming a breeze. The laptop's Infinity Edge screen now has a screen ratio of 91.5% without getting in the way of your favorite movies and TV shows.
Some smaller improvements make the XPS 13 better than its predecessors. The laptop's comfortable keyboard is now edge-to-edge, and the touchpad is 17% larger, making it much easier to work with documents for long periods without getting cramped. With a few minor material changes, the beautiful aluminum design is even more attractive to use and hold, and the Dell XPS 13 quickly catches the eye at the top of its class.
Last update was on: August 5, 2021 1:09 pm
HP Envy 13
A premium laptop under $1000
HP has a long tradition of making laptops you can rely on, and the HP Envy 13 is no different – it's one of the best choices you're going to find in the best 13-inch laptops under $1000 range. We include it here because of its excellent balance between price and performance. This is a laptop that will last you a long time. The 13.3-inch, 1920 x 1080 resolution display is at the forefront here – bright and sharp and great for streaming video, surfing the web, and working on documents.
While creatives may want a little more in screen real estate, the smaller display size makes this a portable laptop, and thanks to its reliable build quality, it doesn't feel like you have to be extra careful with it. With a choice of Intel's Core processors inside and some compelling combinations of RAM and internal storage also available, this is a laptop ready to handle all but the most demanding tasks (don't try to gamble on it). A special mention for the audio developed in collaboration with Bang and Olufsen, which sounds great.
Last update was on: August 5, 2021 1:09 pm
Apple MacBook Pro 13-inch M1
Best laptop for photo editing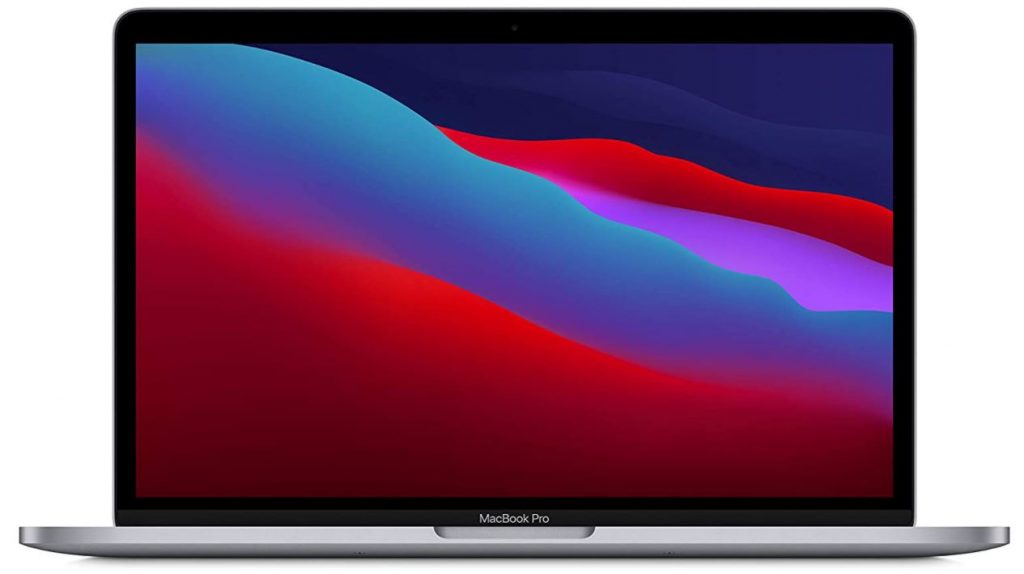 This is the big leap forward we've been waiting for. It's all thanks to the new M1 chip, Apple's first-ever custom SoC for laptops. With the best power-per-watt performance of any processor, the M1 takes MacBook Pro performance and battery life to the next level. More specifically, the MacBook Pro is more powerful than almost any PC on the market, including some workstations.
And despite cramming so much power into such a slim and sleek enclosure, the Pro lasted a whopping 16 hours and 32 minutes in our battery test, which simulates real-world testing. With an image processing unit, the webcam (still 720p, unfortunately) is better than before, and since it runs on Apple's ARM architecture, iPad and iPhone apps are now available on Mac. Yes, you can now run all your favorite iOS games and apps on your laptop.
The many improvements in the latest MacBook Pro are complemented by Big Sur, the latest version of macOS. Big Sur, the biggest update since OS X hit the market a decade ago, is a stunning redesign of the desktop operating system. Its sustained performance makes the MacBook Pro a more capable 13-inch laptop than the MacBook Air, but not as economical.
$

1,099.99

$

1,299.00
in stock
Last update was on: August 5, 2021 1:09 pm
HP Spectre x360
The best 2-in-1 laptop right now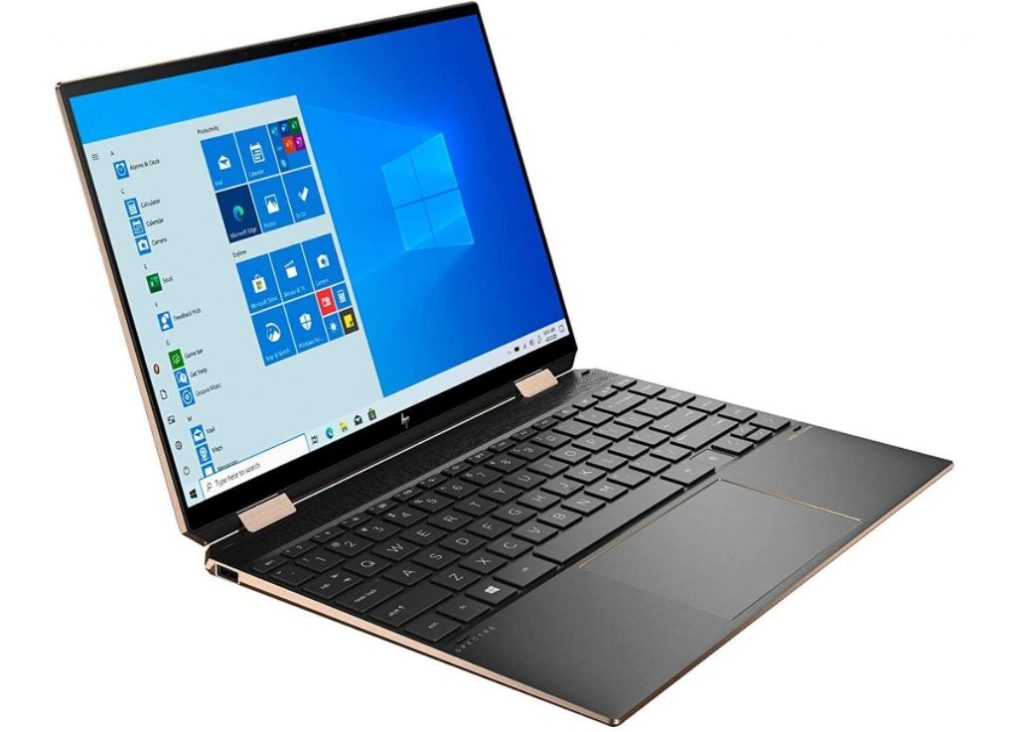 The Spectre x360 13 is the best 2-in-1 laptop ever. Updated with a 10th generation CPU and a more modern design, the Spectre x360 13 has improved almost every way over its excellent predecessor. Highlights of this laptop include a beautiful design that flaunts faceted edges and beveled corners. Those precision-cut details make the Spectre look more like a piece of jewelry than a gadget.
Along with that, stunning design is a clear 1080p display, epic 13+ hours of battery life, and fast overall performance. There's almost nothing the Spectre x360 13 doesn't do well, although the speakers could use some tuning. We set the Spectre x360 13 up against some of our other favorite 2-in-1 laptops, including the Dell XPS 13 2-in-1 and Lenovo Yoga C940, but none of these great competitors could dethrone the HP.
Last update was on: August 5, 2021 1:09 pm
Asus ZenBook 13
The laptop with the best design
We have always liked the Asus ZenBook line and the new ZenBook 13, which only increases our appreciation. ZenBook is first and foremost about design; the blue flap with concentric circles makes your silver base laptop, just like the MacBook Pro. Oh, and by the way, the chassis is MIL-STD-810G tested to withstand some unsavory environments. If that's not enough, the touchpad on the ZenBook 13 is a ScreenPad 2.0, or a small screen that can start programs, serve as a toolbar, or expand the 13.3-inch, 1080p panel.
Adding a cherry to this already sweet package is ZenBook 13's great audio, a decent variety of ports it offers despite being such a portable laptop, and outstanding performance supported by a discreet GPU. Overall, this is one of the best 13-inch laptops that you can buy right now.
Last update was on: August 5, 2021 1:09 pm
Apple MacBook Air M1
The best portable MacBook
If you prefer macOS to Windows 10, go for the Apple MacBook Air. The biggest improvement to this year's model is the new M1 chip, which delivers outstanding performance and battery life, making the new MacBook Air the fastest ultra-thin laptop ever. Best of all, the MacBook Air still costs just $999, and yet you can count on unparalleled performance combined with a battery life of 14 hours and 41 minutes. This is a combination you'll only find on the very best Windows 10 laptops, and even those can't compete in head-to-head performance.
So why buy the MacBook Air instead of the Pro? Although the Pro has better sustained performance, the MacBook Air is cheaper and it's mouse quiet because it doesn't have a fan. And of course, Apple's cheapest 13.3-inch model is the most portable, at just 0.6 inches thick and weighing 2.8 pounds.
But now, slower than ever, the MacBook Air is on par with the MacBook Pro. It has similar speed and battery life, the same 720p webcam, a comfortable Magic keyboard and two USB-C ports. Also, the 13.3-inch Retina display with 2560 x 1600 pixels on the M1 model has been improved with P3 color coverage, making it more vibrant than the previous panel.
Last update was on: August 5, 2021 1:09 pm
Razer Blade Stealth
A compact laptop by Razer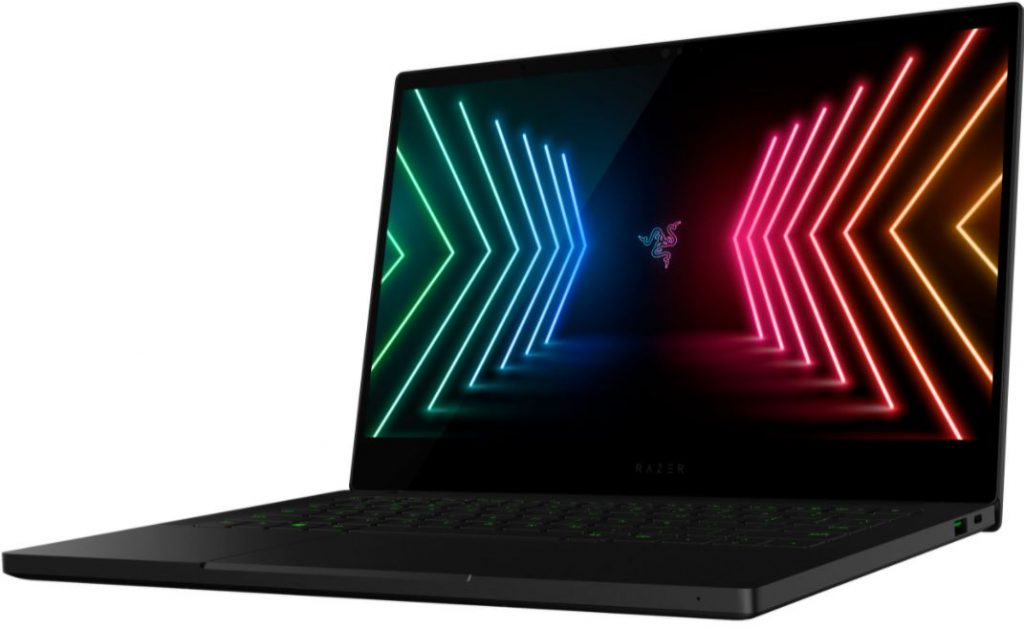 The Razer Blade Stealth is the best 13-inch laptop for gamers who want to play on the go. The Stealth has a sleek, unibody aluminum chassis that can easily be slid into a backpack. Somehow Razer has found a way to put an impressive GPU in this 13-inch machine. Although the optional GeForce MX150 GPU can't play the most demanding games, you shouldn't have problems with most AAA titles at low graphics settings. Oh yes, and this year's model has a surprisingly long battery life of more than 8 hours.
$

1,699.99

$

1,799.99
in stock
Last update was on: August 5, 2021 1:09 pm
Microsoft Surface Laptop 4
Decent laptop with a strong performance
Windows 10 users who envy the MacBook Pro or MacBook Air should turn their gaze to the Surface Laptop 4. With premium build quality and a slim, elegant aluminum chassis, the Surface Laptop 4 is arguably more attractive than Apple's beloved notebooks. It also has an equally fantastic 13.5-inch display (with a 3:2 aspect ratio) that's more vibrant than the one on the latest MacBook Pro.
Other things we like about the Surface Laptop 4 are its fast performance over 10:45 hours of battery life. The keyboard is also fantastic, and even more comfortable to type on than the new Magic Keyboard on the MacBook. So while there are no Thunderbolt 3 ports and the bezels remain a bit clunky, the Surface Laptop 4 is a wonderful laptop for people who want a stylish ultraportable machine with excellent build quality.
Last update was on: August 5, 2021 1:09 pm
Microsoft Surface Book 3
The best premium 2-in-1 laptop
The third edition of Microsoft's Surface Book is, of course, the best so far, and it is unique among laptops – a full-sized portable notebook with a good keyboard and laptop specifications, but at the same time with a screen that you can completely disconnect and use as a keyboard. It comes on the tablet-laptop hybrid device from the opposite direction from the Surface Pro and the Apple iPad Pro, in other words, and we think this is an approach that many people will like.
It means that you can pack the Surface Book 3 full power – you can put an Intel's Core i7 processor and an Nvidia's GeForce GTX 1650 graphics chipset in this laptop if needed. Like all other devices in the Surface range, the build quality and hardware aesthetics are impressive, and you also have a choice of 13.5-inch and 15-inch screens – it depends on how much you want to spend and how portable you want your portable computer to be.
$

2,000.00

$

2,699.00
in stock
Last update was on: August 5, 2021 1:09 pm
Acer Swift 3
The best budget laptop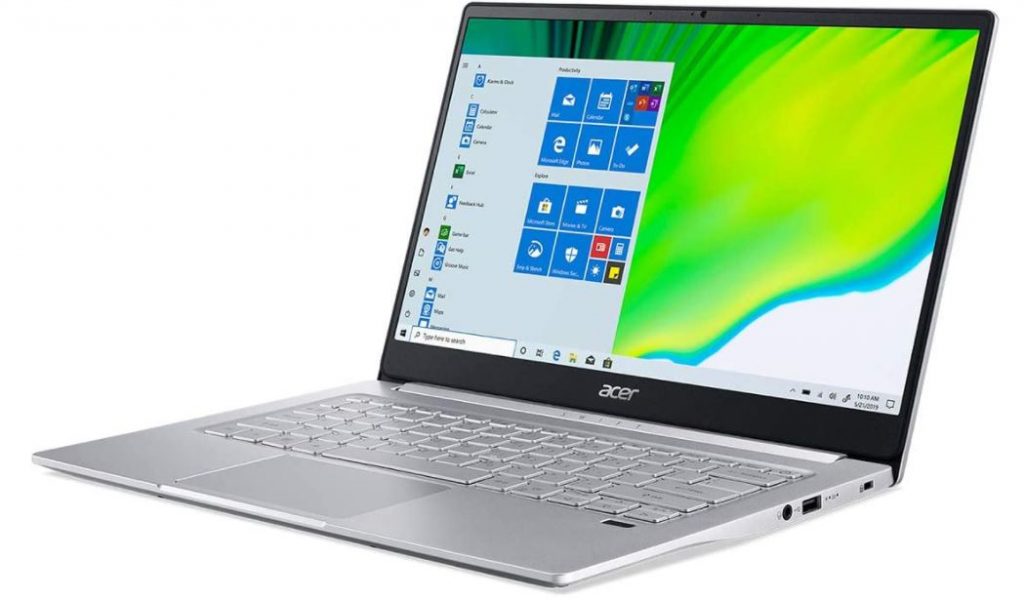 Another budget laptop in our list, the Acer Swift 3, runs on AMD Ryzen CPUs. This laptop goes toe to toe with Dell's XPS 13 and Apple's MacBook Pro. That's how fast the AMD Ryzen 7 4700U CPU is. The Swift 3 also features a comfortable keyboard, which features clicking keys that provide plenty of feedback. Students also save login time thanks to the Swift 3's built-in fingerprint reader on the keyboard deck.
And all this power is packed in aluminum and magnesium to make it look like a champion, too. The only major caveat is the display, which is on the dull and boring side of the equation. If your student already has another large screen for watching the best Netflix shows, consider the Swift 3: it's a surprising beauty. Overall, this is one of the best 13-inch laptops.
Last update was on: August 5, 2021 1:09 pm