Are you looking for one of the best 15-inch laptops? Well, then you've come to the right page, because we've listed the best 15-inch laptops that are suitable for various purposes, such as gaming, watching movies, etc. Laptops have become an integral part of our lives and have begun to replace desktops in most homes. There are two main reasons for this – less space and easy portability. They are available in different sizes depending on the size of the screen.
In addition, some laptops are best suited for certain applications due to different configurations compared to others. While most laptops are black, some manufacturers also offer metallic and other color options. They are also available in different price ranges, depending on the specifications to which they adhere.
But the screen size isn't everything. You also need to look at other specifications such as battery life, processor power, pixels, etc. to have a truly spectacular experience. Below is a list of some 15-inch laptops that you might consider if you want a mid-size laptop.
List of the best 15-inch laptops
We have identified some of the best 15-inch laptops on the market based on budget and usage. However, if you are looking for something to play games, check our best gaming laptops page.
Dell XPS 15
The best 15-inch laptop overall
Like the latest Dell XPS 13, the XPS 15 2020 makes one of the best laptops available. That's mostly thanks to an even more immersive 15.6-inch InfinityEdge display, which throws out the bottom edge of the screen for a stunning 92.9% aspect to body ratio. The new XPS 15 is also enhanced by several smart design adjustments, including larger keyboards and a responsive touchpad more than 60% larger than the previous generation.
Don't be fooled by its sleek and stylish design either; the XPS 15 2020 is an absolute workhorse. Its 10th Gen Intel's Core processors can juggle multiple tasks with ease, and it's optional Nvidia's GeForce GTX 1650 Ti GPU gives us some serious muscle for graphics and gaming. Factor in a pair of impressively loudspeakers and stable battery life for a 4K laptop, and the new Dell XPS 15 2020 is one of the best 15-inch laptops that you can buy.
Last update was on: October 17, 2021 5:45 pm
Asus ROG Zephyrus G15
Longest lasting gaming laptop ever
The Asus ROG Zephyrus G15 is easily one of the best gaming laptops you can buy right now. The laptop offers amazing performance from its AMD Ryzen 9 5900HS processor and Nvidia GeForce RTX 3080 GPU. It even features a similarly long-lasting battery, a clickable keyboard, a 15.6-inch 1440p display and a set of powerful speakers, wrapped in an even more elegant Moonlight White design.
The Zephyrus G15 has a 15.6-inch, 2560 x 1440-pixel panel with a 165Hz refresh rate, making it sharper and smoother than its 14-inch counterpart. At the top of the food chain is an RTX 3080 GPU (with a TDP of 80 watts) with 8GB of VRAM. This monster shook off our benchmarks and tore through the competition. Overall, this is one of the best 15-inch laptops.
Last update was on: October 17, 2021 5:45 pm
Gigabyte Aero 15 OLED
An excellent choice for content creators
Gigabyte has done many things right with the Aero 15, including its sturdy, all-aluminum, jet-black chassis, gorgeous OLED panel and satisfying, clicky keyboard. The gaming and performance benchmarks are also decent. The Aero 15 is an excellent choice for content creators. Photo and video editors will benefit from the Aero 15's color-accurate 4K panel, but they'll also enjoy the joys of diving into one of their favorite triple-A titles after a long day of work. The Gigabyte Aero 15 is equipped with a powerful Nvidia RTX 3070 GPU that can handle all your demanding triple-A titles – just make sure you're gaming in 1080p.
If you're a professional photo and/or video editor who loves gaming, the Aero 15 will be a beastly companion that will help you accomplish your work tasks in the morning and boot up your favorite games with decent frame rates in the evening. The Gigabyte gaming rig is a great choice for early adopters who want to get their hands on an Nvidia 30-series laptop with a spectacular Samsung 4K AMOLED display. Overall, this is one of the best 15-inch laptops.
Last update was on: October 17, 2021 5:45 pm
Lenovo ThinkPad X1 Extreme
Great power, the massive price tag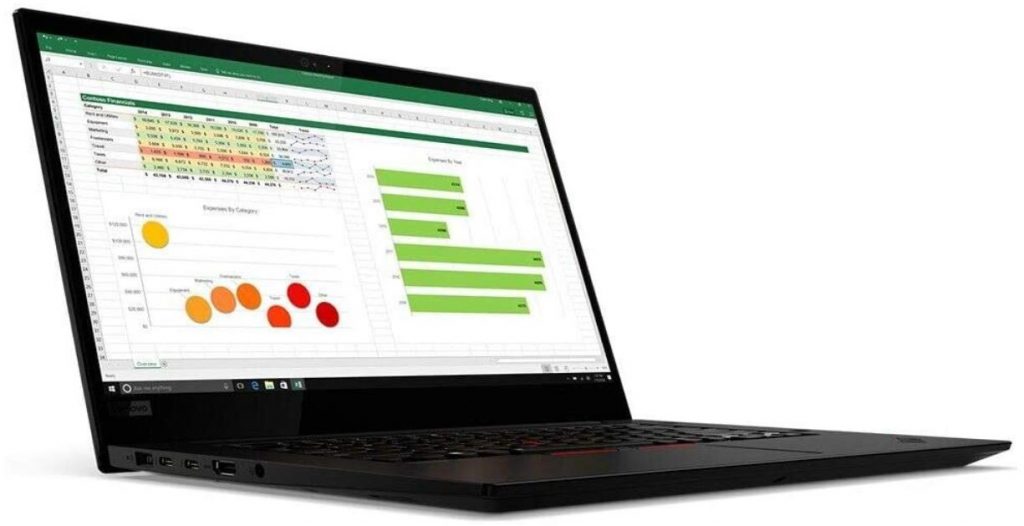 If you have the resources for an unstoppable workhorse, Lenovo's ThinkPad X1 Extreme mobile workstation is the best laptop to program for you. It gets our vote as one of the best Lenovo laptops for many reasons. It has different configurations at your fingertips, depending on your needs and budget. Still, in its most basic way, it's already pretty powerful, packaged with a rugged graphics card in a robust carbon fiber and aluminum package that will survive any office or field. Currently, this is the best 15-inch laptop that you can buy right now.
Last update was on: October 17, 2021 5:45 pm
MSI GS66 Stealth
Thin and light gaming laptop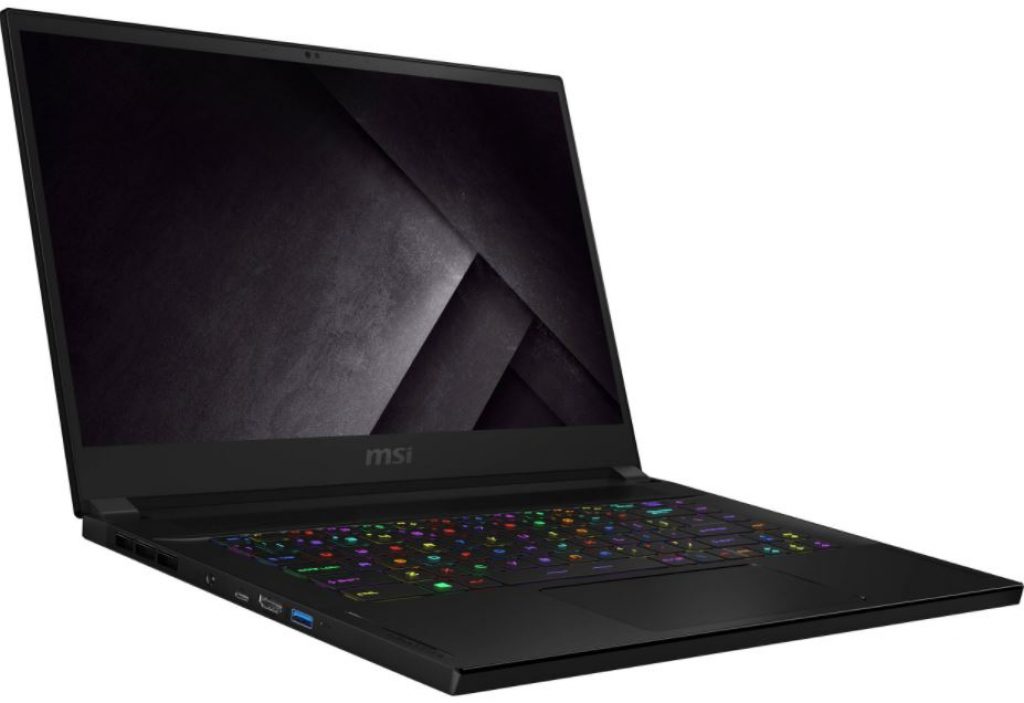 The MSI GS66 Stealth is a sparkling font. From its stellar graphics and overall performance, lightning-fast transfer speeds, and surprising stamina, there's just a lot of gain under that 0.7-inch chassis. Not to mention the beautiful display and customizable keyboard. With the hands down, it's a great gaming laptop that looks good and plays hard.
What makes the Stealth stand out is the battery life. The notebook has a 99.9-watt-hour battery, which is the most massive battery the TSA allows onboard an airplane. The laptop lasted more than 6 hours on our battery test. The laptop also dominated our gaming and overall performance thanks to the system's 10th generation Intel Core i7 processor and an Nvidia's GeForce 2080 Super Max-Q GPU. Overall, this is one of the best 15-inch laptops right now.
Last update was on: October 17, 2021 5:45 pm
Microsoft Surface Book 3
A premium 2-in-1 detachable laptop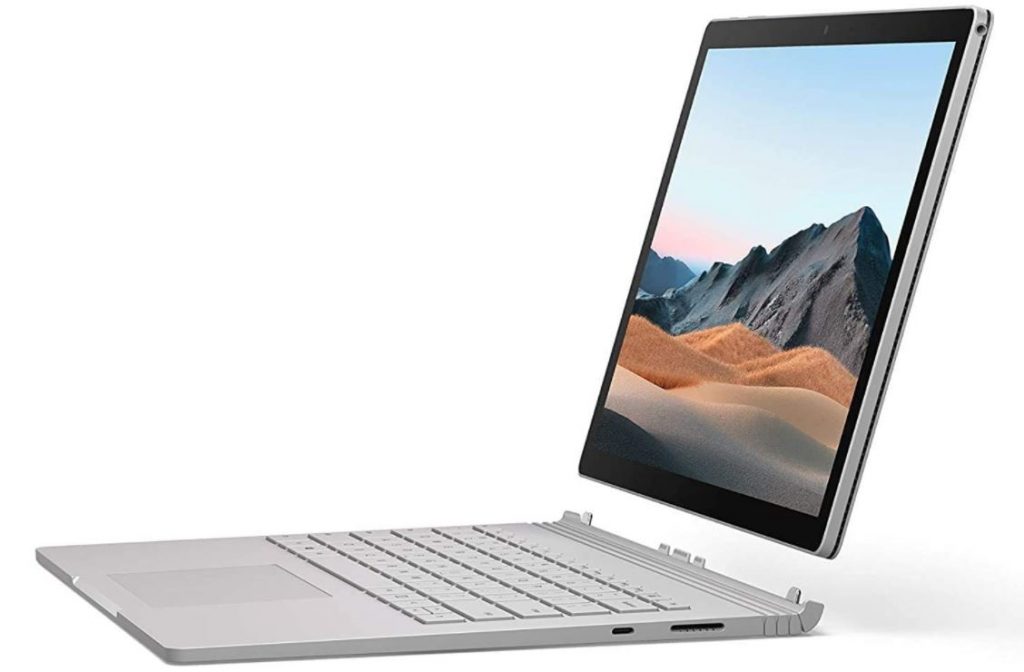 The 15-inch version of Microsoft's Surface Book 3 is a stunning technical performance that packs a powerful Nvidia GeForce GTX 1660 Ti GPU into the basics of a detachable 2-in-1. With that kind of graphics power, you can edit 4K videos or create professional 3D animations while connected to the keyboard and then turn off the screen for drawing or taking notes. Surface Book 2 also features a brilliant PixelSense screen, a powerful Intel 10th Gen Core i7 CPU, and over 11 hours of battery life in laptop mode. Overall, this is one of the best 15-inch laptops right now.
Last update was on: October 17, 2021 5:45 pm
Asus ZenBook Pro Duo
Two gorgeous screens, one powerful laptop
Two is better than one. This is especially true of the Asus ZenBook Pro Duo, which packs a pair of 4K displays into one laptop with the goal of increasing your productivity. Did we mention that the main screen is an OLED panel? So not only do you get razor-sharp details, but also stunning colors. But the ZenBook Pro Duo is more than just stunning touchscreens, with an overclockable Core i9 processor, 32GB of RAM, a seriously fast 1TB SSD and a powerful Nvidia GeForce RTX 2060 GPU with 6GB of RAM. That means there's not much this laptop can't do.
Second screens on laptops are not a new concept: Asus had quite a library of dual screens in the early 2000s. However, it is currently the only company to do the concept justice. The $2,999 ZenBook Pro Duo not only gives you an absolutely stunning 4K OLED touch panel, it also gives you a full-length 4K touchscreen directly below it. All in all, the ZenBook Pro Duo is a serious contender for creative and mobile professionals looking for a worthy alternative to Apple. Overall, this is one of the best 15-inch laptops right now.
$

2,069.99

$

2,299.99
in stock
Last update was on: October 17, 2021 5:45 pm
Dell G5 15 SE
Excellent performance for a budget price
If you're looking for an affordable but well-prepared gaming laptop, the Dell G5 15 SE 2020 is worth considering. Its un-flashy name hides a highly capable machine clad in a rather neat and modest chassis, for less than $1,000. And despite its price, it can keep up with some more expensive gambling laptops, especially at 1080p. You can expect very playable framerates in the form of Shadow of the Tomb Raider when running at maximum settings.
Dell has chosen to deal with an all AMD configuration, with a Ryzen 5 4600H or 4800H taking care of the processor tasks, and the Radeon RX 5600M taking care of the graphics. With up to 16GB RAM and 1 TB of SSD space, the Dell G5 15 SE 2020 is a highly capable gaming laptop. You will have to pay $1,049 for the best specifications, but that price also gives you a fast 144Hz refresh rate display. A plastic case may not scream 'premium,' but it still looks pretty sharp and can even perform double tasks as a powerful work machine when needed.
Last update was on: October 17, 2021 5:45 pm
Acer Aspire 5
The best budget laptop
The Acer Aspire 5 proves that you don't have to spend a lot to get a great laptop. This notebook has a full HD screen that is pretty bright, so it's great for surfing the web, doing quick photo editing, and watching videos on Netflix, YouTube, or Disney Plus. And it has all the power you want for everyday tasks and multitasking, thanks to a 10th generation Core i5 processor, 8GB of RAM, and 256GB of SSD. It's all packed in a pretty lightweight 3.8-pound package.
The most pleasant surprise with the Aspire 5 is battery life. This laptop lasted almost 9 hours on our web surf battery test, which is very good for a 15-inch system. There are a few things we don't like about this budget laptop; while the lid is aluminum, the rest of the laptop is made of plastic. You shouldn't expect to play the latest games either. But overall, the Aspire 5 is one of the best laptops that you can buy right now.
Last update was on: October 17, 2021 5:45 pm
Asus ProArt StudioBook 15
Powerful performance in a sleek chassis
The slim laptop delivers excellent performance thanks to the Core i7 CPU, 32GB RAM, and Nvidia's RTX 2060 GPU. It also has a stunning 4K panel that can compete with the best of them. However, there are a few frustrating omissions and disturbing drawbacks to consider before buying the ProArt StudioBook 15. Because of this, the ProArt StudioBook 15 barely misses its chance to be among the best 15-inch laptops.
The 15.6-inch, 4K screen on the StudioBook 15 is fantastic. The detailed panel has vibrant, accurate colors, and the matte finish prevents reflections from getting in the way when editing photos or videos. The Asus ProArt StudioBook 15 has an Nvidia's GeForce RTX 2060 GPU with 6GB of VRAM. The ProArt StudioBook 15 is equipped with an Intel Core i7-9750H CPU and 32GB RAM. Overall, this is one of the best 15-inch laptops.
Last update was on: October 17, 2021 5:45 pm
Alienware m15 R4
Kickass performance, beautiful display and a sexy design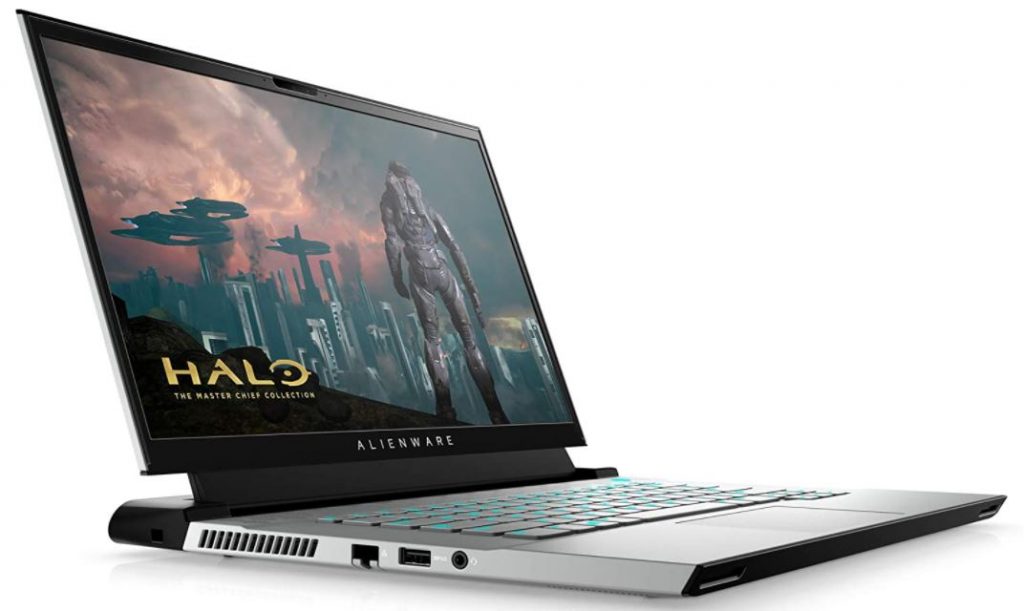 This cutie has it all. Power, beauty (inside and out) and a soft touch. The Alienware m15 R4 graces you with its intense Intel Core i7 processor and Nvidia 3000-series GPU, a popping 15.6-inch 4K OLED screen, and a snazzy keyboard wrapped in a familiar yet stylish design. But don't let this thin appearance fool you; beneath the surface lurks a mighty Nvidia GeForce RTX 3070 Max-Q GPU with 8GB of VRAM.
The Alienware m15 R4 is a stunning notebook that meets almost all requirements when it comes to the best gaming laptop. The Alienware m15 R4's 15.6-inch 3840 x 2160-pixel (4K) OLED screen is luxurious and delivers images that are incredibly bright and vibrant. There's no denying the raw power, incredible display, and great keyboard. All in all, the Alienware m15 R4 is one of the best 15-inch laptops you can own if you can afford it.
$

2,176.78

$

2,399.99
in stock
Last update was on: October 17, 2021 5:45 pm
Razer Blade 15 (OLED)
The best 15-inch 4K OLED gaming laptop
Besides a beautiful 4K display with G-Sync technology, the Razer Blade 15 is the thinnest desktop replacement. It clocked around 438 nits of brightness and 243% of the sRGB color spectrum. The Core i9 processor and the Nvidia RTX 2080 Max-Q GPU will drive you crazy. Not to mention the fact that it took more than 4 hours on our battery test.
Gaming is a feast for Blade 15. Playing through Far Cry New Dawn, we were impressed by the golden yuka plants and the blue-green hummingbird buzzing and feeding it. The green meadows were dotted with neon pink flowers. The details were clear enough that we noticed the bark of each tree. Some had the usual texture you would expect, while others were stripped bare by grazing by the local fauna, and others were covered with moss. Overall, this is one of the best 15-inch laptops.
$

1,749.99

$

2,299.99
in stock
Last update was on: October 17, 2021 5:45 pm
HP Spectre x360 15-inch
Colorful 4K OLED display with outstanding performance
What do you get when you combine a luxurious design with serious power? If you're talking about laptops, you're probably talking about the HP Spectre x360. In addition to a gloriously vivid touchscreen, you get an Intel Core i7 CPU, an Nvidia GeForce Mx150 GPU, 16GB RAM, and a 1TB SSD, all in a sleek, foldable aluminum chassis. But the piece the resistor is the 4K OLED panel that is stunningly beautiful.
And while it has discreet graphics, the x360 is aimed at creative professionals, allowing consumers to quickly transform from a traditional laptop to a tablet to a tent stand. However, with only 7 hours and 46 minutes of battery life, you'll want to keep the power cord handy. But overall, the 15-inch OLED Spectre x360 is an excellent laptop with a truly stunning display and great features that consumers and professionals will appreciate.
Last update was on: October 17, 2021 5:45 pm
Asus ZenBook 15
Twice the screens, more powerful performance
Asus knows how to make a beautiful laptop. The company also knows how to turn gimmicks into bona fide features. Asus combines both talents on the ZenBook 15 (UX534F). The laptop goes against the silver/pink-gold trend and opts for an enchanting blue chassis that is as durable as it is seductive. The company also brings back ScreenPad in a larger space, with even more functionality. Add an Intel Comet Lake processor, discrete graphics and longer battery life, and you have a great laptop for mobile professionals.
The ZenBook 15 retains the glamorous look of its predecessor and adds MIL-SPEC durability to the mix. The surprisingly handy ScreenPad remains, but gets bigger and adds more useful apps. The keyboard now has a numeric keypad and the bezels are noticeably smaller. Plus, the battery now lasts almost twice as long. The biggest addition to the ZenBook is Intel's Comet Lake, which is powerful enough for multitasking and a great choice for mobile professionals who want to get every possible functionality out of their notebook. Overall, this is one of the best 15-inch laptops.
Last update was on: October 17, 2021 5:45 pm