Today, we'll discuss the Best 3D Printers Under $300 and experience a leap in product quality while still staying in the budget category. If you are serious about 3D printing as a hobby, spending $50-100 more on a better product will go a long way. Here we introduce you to cheap and best 3D printers under $300 – or more accurately, 3D printers priced between $200 and $300 (note: prices are correct at the time of writing).
Before making a purchase, make sure you understand what your chosen product brings to the table. It is not fair to expect a budget 3D printer to have the same quality as advanced 3D printers sold for $2000.
List of the best 3D printers under $300
Hopefully, with our guide to the Best 3D Printers Under $300, we could help you set your expectations to a realistic level. Let us know your thoughts on this list by leaving your comments in the box below.
FlashForge Finder
The best 3D printer under $300 is the stylish FlashForge Finder. This 3D printer works with cloud, Wi-Fi, USB cable, and flash drive, has a slide-in build plate that allows for easy removal of prints, and is made of a sturdy plastic alloy for stable printing. The 3.5-inch full-color touchscreen with icons makes operation a breeze, and it also has an intelligent supported leveling system for easy and more accurate calibration.
It is super quiet, and is a good choice even for beginners. As one user reported, the Finder is a "Great entry-level 3D Printer…. You quickly learn the ins and outs of 3D printing, and can make things with reasonable detail."
Last update was on: October 19, 2021 3:25 am
Geeetech A10M
The Geeetech A10M is the only 3D printer under $300 that offers multi-color 3D printing capabilities. Based on the same architecture that made the A10 a success, the A10M 2-in-1 extruder allows you to 3D print with different colors through 4 modes: single color, dual color, graded color, and mixed color. Combined with a huge build volume, 3D printing with multiple colors is certainly an attractive option. However, it is important to note that this printer is mostly for advanced users and requires fine tuning (also, this is not a full-color 3D printer).
Last update was on: October 19, 2021 3:25 am
ANYCUBIC Mega-S
The ANYCUBIC Mega-S stands out in this list of the best 3D printers under $300. Its well thought out hanging filament rack on the side allows you to save space, and the printer is equipped with a high-quality Titan extruder. The Mega-S is very easy to assemble and intuitive to operate thanks to its user-friendly touchscreen. The ANYCUBIC Ultrabase, the durable proprietary build plate, offers excellent adhesion and allows for easy print removal. In short, the ANYCUBIC Mega-S is a very solid low-cost 3D printer!
Last update was on: October 19, 2021 3:25 am
Creality Ender 3 V2
The Creality Ender 3 is one of the best-selling 3D printers under $300 (and one of the best-reviewed, too!). The Ender 3 is widely praised as a reliable and easy-to-use 3D printer, suitable for beginners who are willing to spend some time tinkering with their machine and for advanced makers. Its advanced extruder reduces the risk of filament clogging, and the Ender 3 also has the capacity to resume printing after a power outage. The user community of this open-source 3D printer is very active, making it easy to find help and share tips on discussion groups.
Last update was on: October 19, 2021 3:25 am
Qidi Tech X-One 2
This closed-frame 3D printer comes already assembled. It offers numerous features packed into a solid upgraded design. The latest version of the X-One 2 includes an MK10 extruder, a heated aluminum print bed, and a user-friendly touchscreen. The Qidi Tech X-One 2 is a popular choice for all kinds of users, from hobbyists to advanced makers looking for the best 3D printer under $300.
Last update was on: October 19, 2021 3:25 am
Creality Ender 3 Pro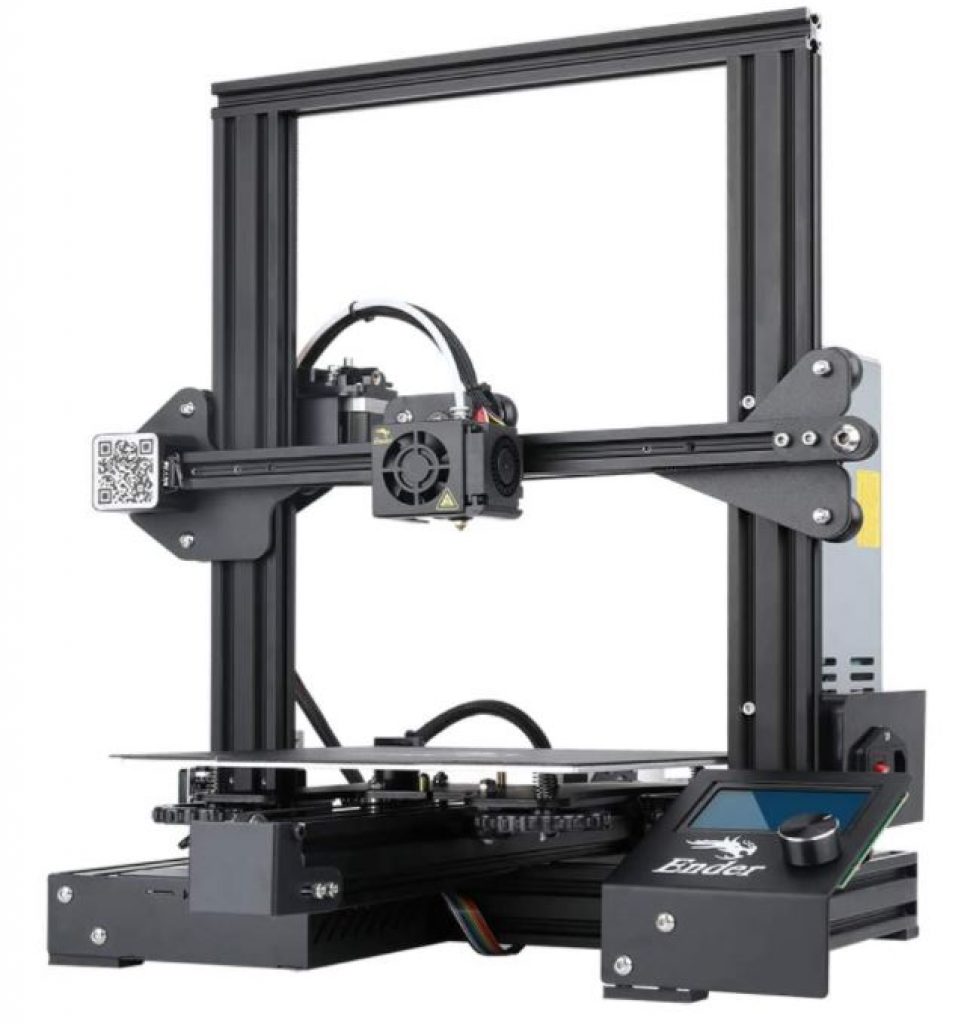 Another one of the best 3D printers under $300 is the Creality Ender 3 Pro with a removable build plate and UL-certified power supply. It has the ability to resume printing where it left off if there is a power outage, and has become a firm favorite with first-time users – there is a growing online community of Ender 3 Mod owners for sharing ideas and troubleshooting. What's more, users report that Comgrow has an extremely efficient customer support department to help with any issues and questions.
Last update was on: October 19, 2021 3:25 am
JGMAKER Magic
The JGMAKER Magic is less popular than its direct competitors, but should not be overlooked. Its basic but sturdy design makes this 3D printer very stable while printing. The JGMAKER Magic also offers standard features such as a filament run-out detector, a resume printing feature, and removable build plate. The Magic's compact design, with its built-in power supply, is the printer's most notable difference when compared to the Ender 3.
Last update was on: October 19, 2021 3:25 am
Longer3D LK4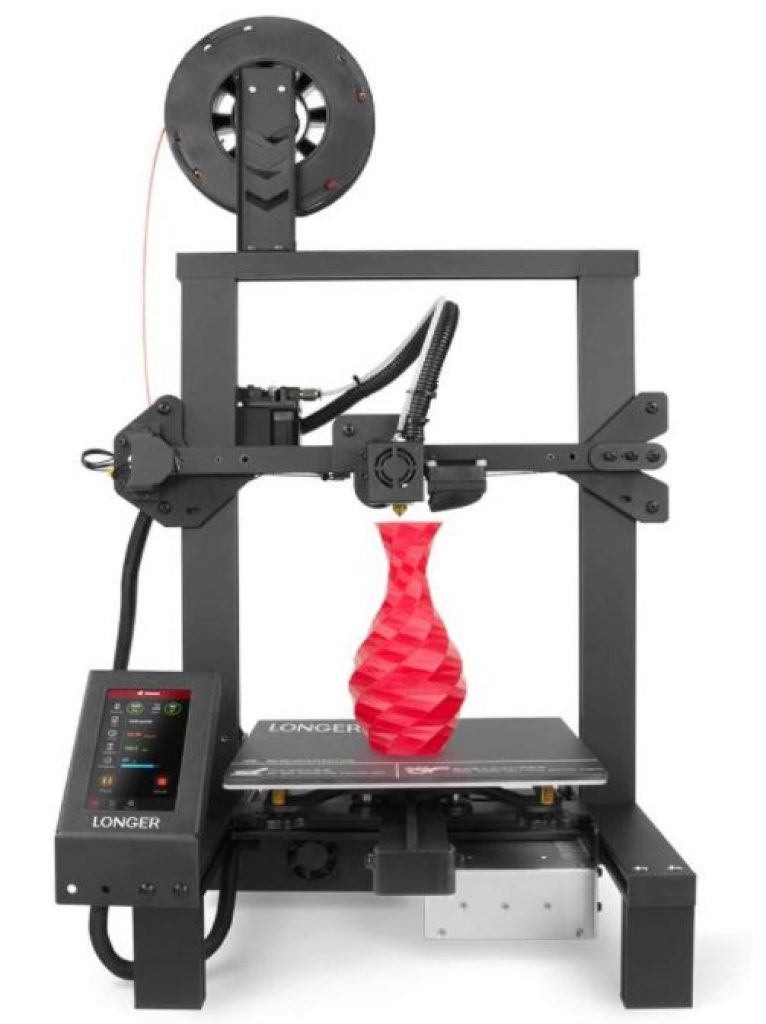 The LK4 from Longer3D is equipped with a range of features, including a color touchscreen (in two sizes), a filament detector, a pause and resume print function, and much more. It offers a good amount of build volume for the price, and comes with a one-year manufacturer's warranty and 24-hour customer support. Overall, this is one of the best 3D printers under $300.
Last update was on: October 19, 2021 3:25 am
Things To Know Before Buying Best 3D Printers Under $300
Build quality: The best 3D printers under $300 are often made of firmer and more solid materials, with products such as the Jgaurora A-3, even with a full metal frame for improved durability. Of course, regular maintenance and use play a significant role in the way your 3D printer lasts for a long time. Yet it is nice to have a machine that has already been built to print for hundreds of hours without showing signs of falling apart.
Size: As far as the maximum size is concerned, the best 3d printers under 300 dollars do not differ from their cheaper relatives. Everything still depends on the type of 3D printer. For example, you can make pretty much self-adhesive DIY Prusa i3 clones for a build volume of at least 7 x 7 x 7 inches. On the other hand, embedded 3D printers and mini-3D printers still have small to medium-sized print beds.
Heated print bed: Speaking of print beds, the best 3d printers under $300 are more likely to have heated print beds. This means that you can experiment with different types of filaments, including ABS and TPU. Almost all the products we have mentioned here are equipped with heated printing beds, so we have already covered you with them.
Print quality: In terms of print quality, the difference is not particularly dramatic, although it depends on the products you compare. The Monoprice Maker Select V2, for example, guarantees significantly better results than the HopeWant Desktop 3D Printer, which is sold for about $150.