We've made a list of the best Acer laptops for the brand's fans. You can rest assured that we'll give you the best recommendations because we've thoroughly tested and reviewed every laptop on this page, so we have a very good idea which Acer laptops are worth your hard-earned money. Acer is known for its wide selection of notebooks, ranging from sleek ultraportables to muscular game laptops.
nd don't worry if you're buying on a budget, Acer has plenty of laptops that offer a lot of value for a small price. After reviewing a few laptops, we've compiled our list based on price and use cases. Keep following this page because Acer has even more laptops on the horizon. And should those laptops qualify for a recommendation, we will update this page and let you know.
List of the best Acer laptops
There is no better choice right now if you are on a limited budget. Let us help you find the ideal one for you, as well as the best price available with our price comparison tool. These are the best Acer laptops in 2021 that you can buy right now.
Acer Swift 3x
The best Acer laptop right now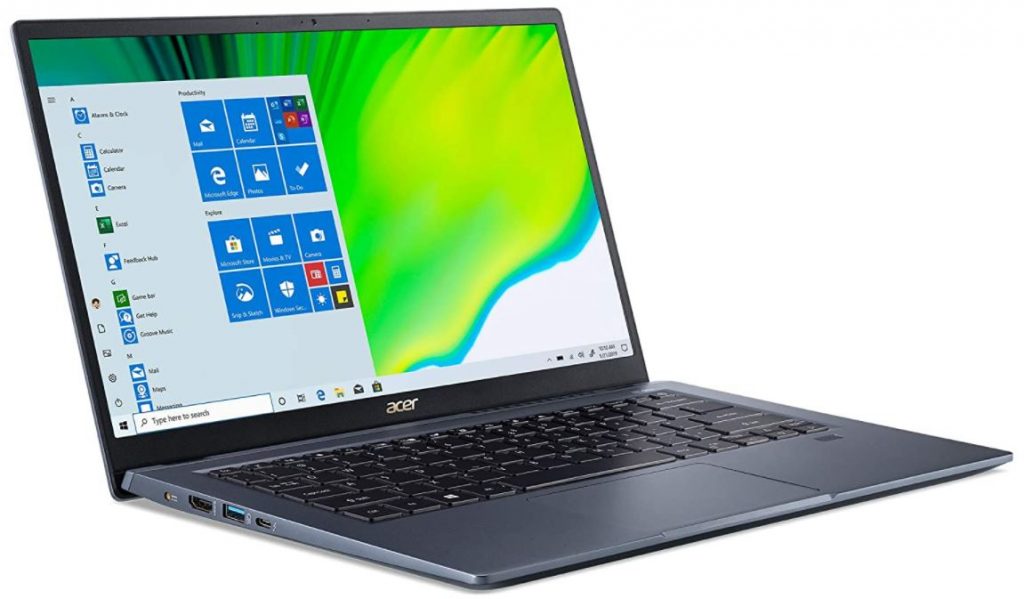 Not every laptop is suitable for working on the go. The Acer Swift 3x is not one of those laptops. With its incredibly light weight, long battery life and smaller size, it's perfect for digital nomads or anyone who needs to work on the go. Although the price is a bit on the premium side, it has a bit few ports and the screen is smaller than what most people are used to (it is 14 inches, after all), this is a computer that can deliver.
Thanks to the 11th-gen Intel processors and Iris Xe graphics, this machine can handle just about any productivity task you throw at it, not to mention some light photo editing and gaming. For now, this is the best Acer laptop that you can buy.
Last update was on: October 18, 2021 3:35 am
Acer Spin 5
The best 2-in-1 laptop from Acer
A great set of features certainly adds a lot of value, and if you're looking for the best 2-in-1 laptops, that's one thing to keep an eye on. It's that combined with its affordability that makes the Acer Spin 5 (2020) a great candidate. This 2-in-1 laptop is not only versatile thanks to its form factors and fantastic battery life.
It also comes with a 3:2 display and a feature-packed stylus that give it that extra edge for students and professionals over its rivals: an easy and seamless note-taking experience. If you're one of those people who hate typing notes in class, this old-fashioned approach might be the deciding factor. Overall, this is one of the best Acer laptops.
$

945.00

$

1,099.99
in stock
Last update was on: October 18, 2021 3:35 am
Acer Predator Triton 500
Devouring the competition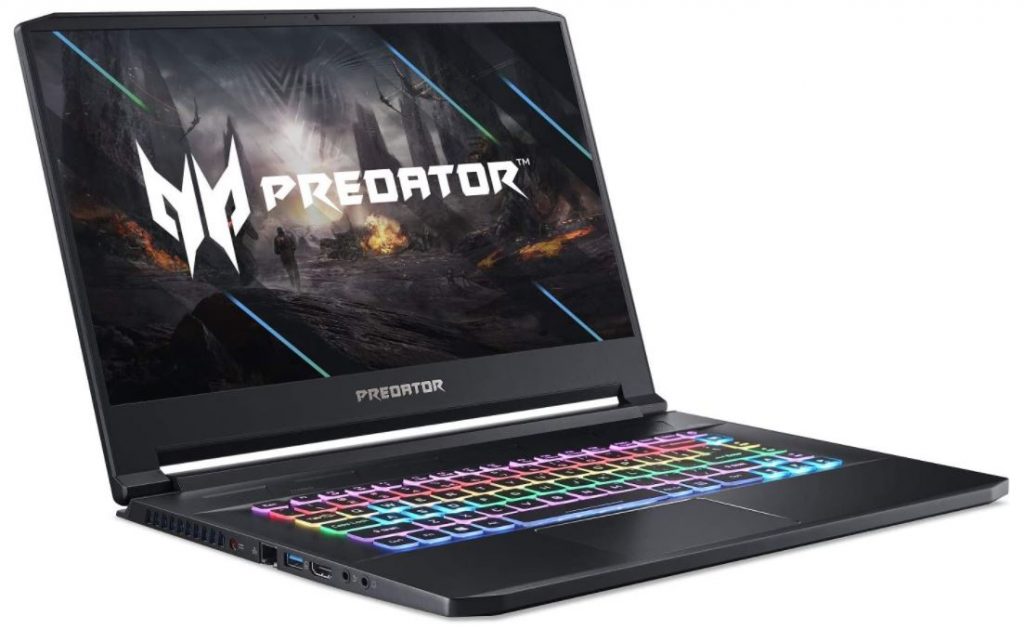 The Acer Predator Triton 500 isn't exactly cheap. But considering that it's one of the best Acer laptops 2021 has to offer – not to mention, one of the most powerful gaming machines – it's well worth breaking out that piggy bank. It's packed with 8th and 9th generation Intel Core chips and Nvidia RTX cards, giving it enough juice to handle the most processor-intensive and graphically heavy AAA games. The lid is a bit thin, but that doesn't affect overall performance. You just have to be a little more careful when lugging it around.
$

1,440.00

$

1,799.99
in stock
Last update was on: October 18, 2021 3:35 am
Acer Chromebook Spin 713
Powerful performance in a durable, convertible design
For high school and college students who need an economical, portable and durable laptop for both on and off campus, the Acer Chromebook 713 can be a real godsend. If you're looking for versatility in a Chromebook-flavored clamshell, look no further. The Chromebook Spin 713 offers a brilliant 2-in-1 form factor that feels much more high-end than its price tag suggests.
It's durable enough for everyday use and powerful enough to replace the functionality of many full-size laptops. And the battery life is excellent. Whether you're a business user, student or general consumer, the Acer Chromebook Spin 713 has something for everyone. Frequent writers will be pleased with the keyboard and extra screen area, while multimedia moguls will love the streaming capabilities of Google OS. Overall, this is one of the best Acer laptops.
Last update was on: October 18, 2021 3:35 am
Acer Nitro 5 AMD
Long battery life at an affordable price
If you're looking for a gaming laptop at a ridiculously low price, look no further than the Acer Nitro 5 AMD. The laptop is hard to beat with its sub-$700 price point, offers great performance and ridiculously long battery life (11+ hours), not to mention a comfortable keyboard. The powerful AMD Ryzen 5-5600H processor keeps pace with much more expensive systems.
In addition, the Nitro 5's design has improved over the years, from gaudy to bland (with a hint of red glow). The black plastic chassis is surrounded by accents of faux aluminum that curve against the notches in the hood. And although the Nvidia GeForce GTX 1650 GPU is not the most powerful graphics chip, the notebook still achieves decent frame rates during gaming. Overall, this is one of the best Acer laptops.
Last update was on: October 18, 2021 3:35 am
Acer Swift 5
A gorgeous design in an extremely portable package
Acer's Swift 5 is a featherweight champion. At just 2.3 pounds, it is one of the lightest 14-inch notebooks ever made. It's even lighter than the vast majority of 13-inch laptops on the market. Despite its size, the Swift 5's battery lasts a long time, as does its vibrant 1080p display. (Plus, Nvidia Graphics are on the way.) The Swift 5 is a great laptop if portability is a priority.
The Swift 5's stunningly light chassis requires little effort to carry, and the battery lasts well. It's a serious contender for more expensive machines, such as the Dell XPS 13 and HP Spectre x360 13. Overall, this is one of the best Acer laptops of 2021.
$

999.99

$

1,299.99
in stock
Last update was on: October 18, 2021 3:35 am
Acer ConceptD 3 Ezel
One of the best content creation laptops around
Acer is breaking into new categories. With the Acer ConceptD 3 Donkey, the company appeals to professionals and gamers alike. The laptop offers strong performance in an Intel Core i7-10750H CPU and Nvidia GeForce GTX 1650 Max-Q GPU, a bright 14-inch screen, a clicking keyboard and a wide range of ports packed into a slim convertible chassis. To top it off, the battery life is pretty solid.
The Acer ConceptD 3 Donkey offers great features, from powerful performance and a bright display to its neat 2-in-1 design. Overall, this is one of the best Acer laptops for those with a unique set of creative needs.
Last update was on: October 18, 2021 3:35 am
Acer Swift 3 AMD
A thin and light budget laptop
Who would have thought that a less than $1,000 Acer Swift 3 would outperform $2,000 laptops like the MacBook Pro and the Dell XPS 13? Well, somehow Acer did the impossible thanks to the AMD Ryzen 7 4700U CPU. Not only did the Acer Swift 3 smoke out its Intel counterpart in terms of performance (check out our Acer Swift 3 Intel review), but the AMD-powered ultrabook also eclipsed high-performing premium laptops.
The Swift 3 offers a vibrant battery with 11 hours of use. Another plus? The AMD-equipped powerhouse is designed with portability in mind, so if you're a busy bee looking for a Hercules laptop that won't break your back, look no further. The stunning performance you can get on the Swift 3 for its reasonable price tag is nothing short of stunning. Overall, this is one of the best Acer laptops of 2021.
Last update was on: October 18, 2021 3:35 am