Are you on the market for the Best Bass Headphones that are available, but are you overwhelmed by the amount of choice there is? In this guide, we will simplify the process of selecting the best bass headphones for your specific requirements. We have done our best to find the top products in three different price categories. This allows you to select the product that best fits your budget.
We have found fabulous headphones for every type – even in the budget category, you will find some real gems that compete with more expensive options. Furthermore, we have added a section about the essential purchasing considerations to think about. These are important to understanding so that you can make an informed decision about the right product for you.
It would be a shame if you did not like specific design elements of the headphones after purchase. We are here to help you make the right choice for your first attempt. The best bass headphones may not be a product that is suitable for everyone. You may wonder if this type of product is for you. That is why we point out the best buyers who can benefit most from the extra bass.
List of the best Bass Headphones
Meanwhile, you should have a clearer idea of what kind of bass headphones are right for you. Our buyer's guide and list of Best Bass Headphones give you an idea of where to focus your search and which questions to ask.
V-MODA Crossfade M-100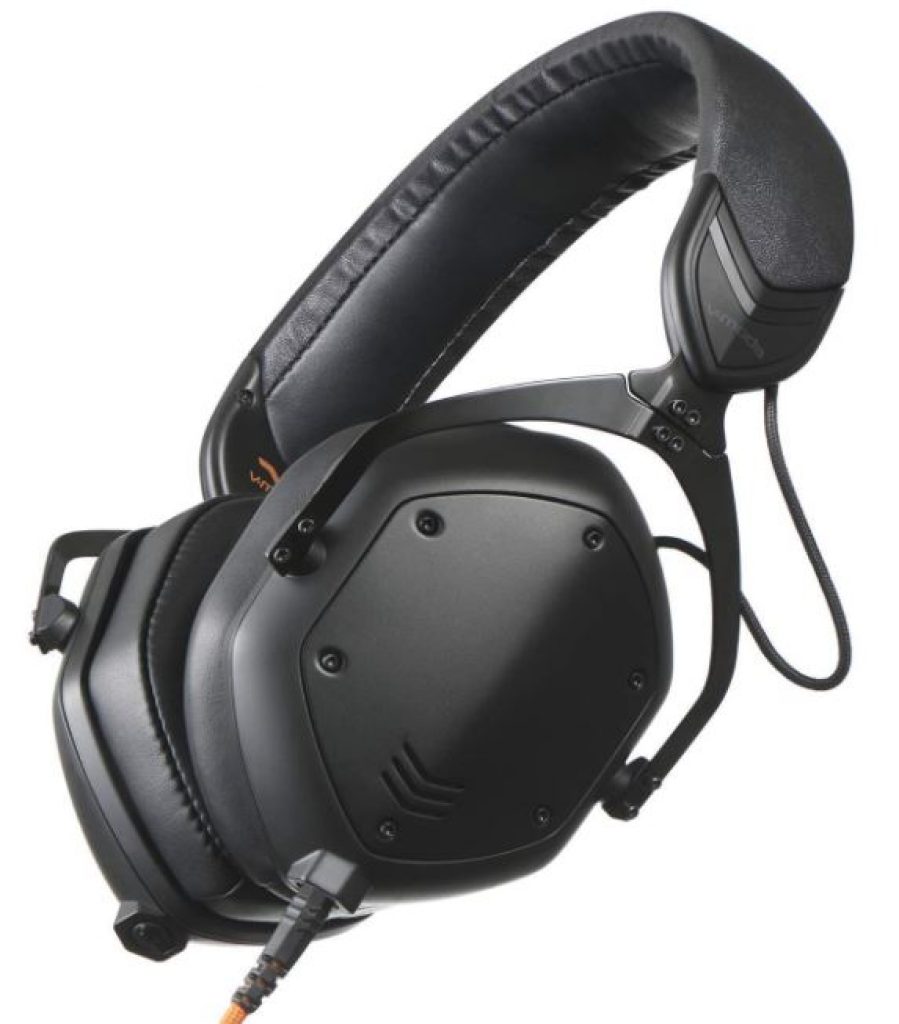 V-MODA is one of those companies that is gaining a large following in consumer audio. Not everyone is a fan, but those who are swear by more than a few of their headphones. If you want headphones that are good at everything, check out the V-MODA Crossfade M-100. This one has an industrial design, complete with exposed screws and metal. On the outside of the earcups are interchangeable metal plates called "shields," which V-MODA sells separately in a few different designs.
But their main purpose is to help block out passive noise from outside. That way you can focus on what's important: the sound. There's a 50mm driver built into each earcup, so the M100s deliver impressive sound across the range. It's not the most accurate headphones you'll find in this list, and it doesn't have the strongest bass, but if you want a little of both, this is a good choice.
You can use the Crossfade M100s all day long, as they are easy to use whether you are at a desk or on the go. When you're not using them, you can fold them up at the hinges and throw them in the included hard carry bag. The V-MODA Crossfade M100 is available in four different colors, with the white model also coming with a matching case. If you're looking for the best bass headphones, these will likely satisfy your hunger.
Last update was on: September 20, 2021 2:48 pm
Sennheiser HD 650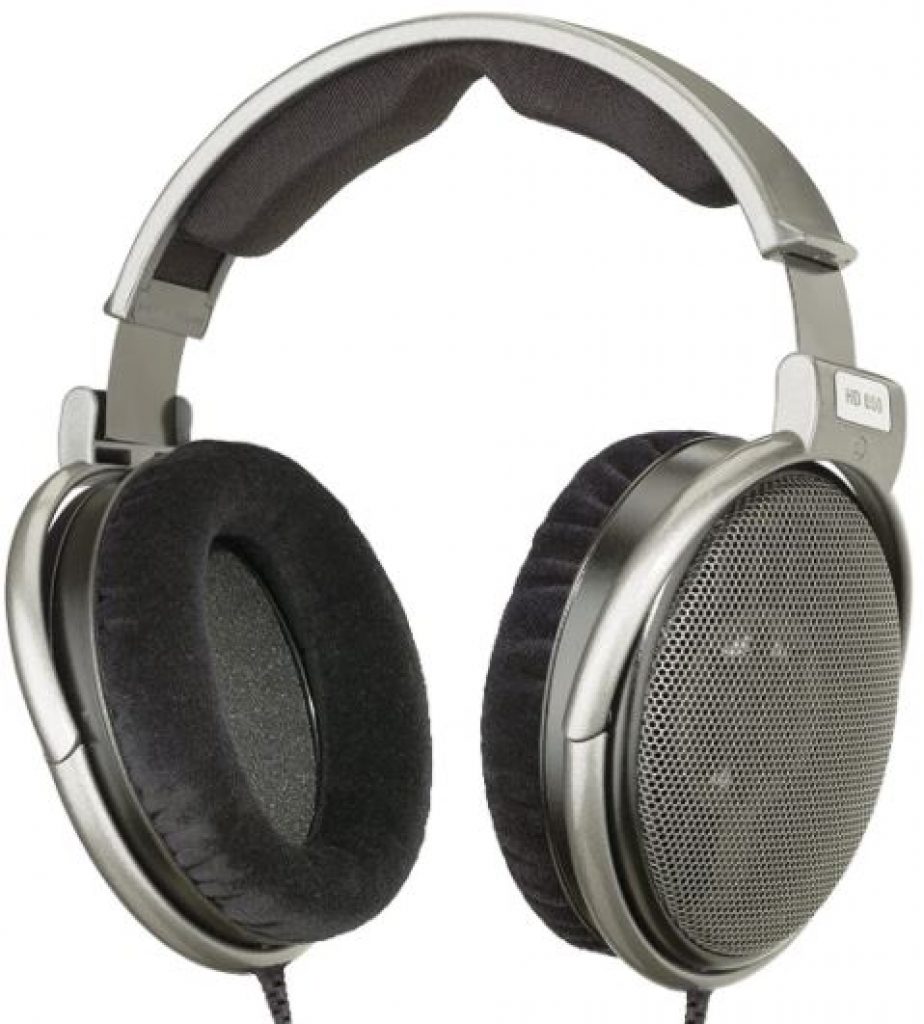 For this category, we leave the world of punchy extravagant bass for more of a neutral sound. And if you want premium neutral sound, it's hard to beat a Sennheiser product. In this case, especially the HD 650s. While they're not exactly brand new, good sound doesn't age, and these sound great. They have a wide frequency range and an open back to help you get a more natural sound from your music.
If you thought the ATH-M50X had a flat sound, wait until you hear these. While open-back headphones aren't always practical for use with mobile devices, that's even more the case with the HD650. Not only because of the sound leakage that occurs, but also because of the way they connect to source devices.
They end in a 1/4″ jack and although they come with a 3.5mm adapter for connecting to your phone, don't be fooled. They are not meant to be used with the average smartphone. Will it work? Sure, but if you really want to get everything out of them, you'll probably need a decent portable amplifier as well.
There's a reason Sennheiser is on this list twice, and these are them. These are comfortable enough to listen to all day, and have a nice, neutral sound if that's what you're into. Not to mention that the HD 650s are made of lightweight aluminum and weigh only about 272 grams. While they are not what you would expect for a pair of bass headphones, they do a great job of giving you a clean representation of what your work will sound like.
Last update was on: September 20, 2021 2:48 pm
Sony MDRXB800 Extra Bass
If you're not a fan of Beats or don't want to spend too much money, the Sony MDRXB800s are the way to go. Sony doesn't really make bad audio products, and these are proof. The MDRX700s were a favorite among Sony customers, but since those have been discontinued, these are the next best thing. The MDRXB800 is an inexpensive pair of headphones for the average bass enthusiast, but it also does justice to the mids and highs.
Large 50mm drivers provide great sound, and the comfortable padding allows you to listen for as long as you want. Although these are technically over-ears, the fit is more like on-ears because there is no cavity to fit around your ears. Instead, they sit flat on top, which is a little odd if you're not used to on-ears, but you get used to them. They can also be folded for travel, which is good news for commuters.
Last update was on: September 20, 2021 2:48 pm
Sennheiser HD 800 S Reference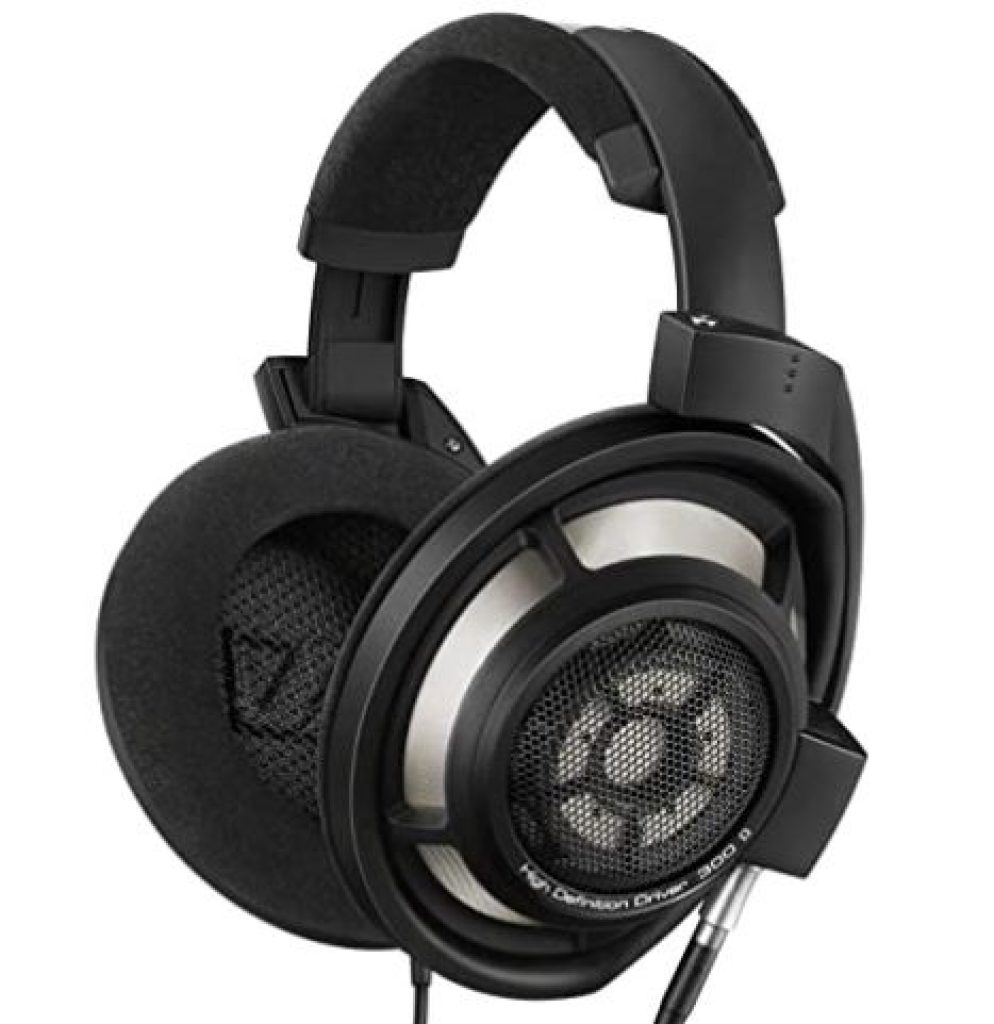 We couldn't put together a list of top headphones without including Sennheiser. It is one of the very best companies, with a reputation for producing some of the very best headphones out there. Sennheiser's HD 800 Reference Dynamic Bass headphones are another example of this company's genius. Everything about these headphones is just perfect, whether it's the frequency response or the comfort level. One thing that sets these headphones apart from the others is the 56mm diameter driver.
$

1,394.99

$

1,699.95
in stock
Last update was on: September 20, 2021 2:48 pm
Beyerdynamic DT 880 Premium
Beyerdynamic is known for both excellent open-back and closed-back headphones. These special semi-open-back headphones combine the qualities of both types to reproduce amazing sound quality in the most comfortable way. These headphones are high-end semi-open-back headphones with exceptional bass response and true sound definition. They have the ability to reproduce immersive three-dimensional acoustics thanks to its frequency response. These headphones also comes with replaceable soft ear pads and padded headband for ultimate comfort.
Last update was on: September 20, 2021 2:48 pm
Skullcandy Crusher Evo Wireless
The Skullcandy Crusher Evo is the best wireless headphones with powerful bass we've tested. These wireless over-ears have a boomy sound profile out-of-the-box, but, like earlier models in the Crusher lineup, they are equipped with a haptic slider that can be used to increase the amount of thump and rumble in your listening experience. At their most powerful setting, they should satisfy even the most bass-hungry listeners.
Despite their exaggerated sound profile, they have a somewhat conservative look, so they wouldn't look too out of place during your daily commute or at the office, and they generally feel pretty solid. They deliver over 34 hours of playback time on a single charge, which should be more than adequate for most applications. They also come with a 1/8″ TRRS cable that allows passive audio playback and microphone use over a wired connection if you forget to charge them before you leave the house.
Last update was on: September 20, 2021 2:48 pm
Sennheiser Momentum 3 Wireless
If you don't like touch controls, check out the Sennheiser Momentum 3 Wireless. While not as comfortable as the Sony WH-1000XM4 Wireless, the Sennheiser has physical buttons that provide more tactile feedback, which some users may prefer, especially if you live in a colder environment and wear gloves. These headphones have a punchy, thumping bass that can be adjusted using the parametric EQ of the accompanying app or presets.
However, the midrange is still neutral enough to accurately reproduce vocals and lead instruments. They're also well built, thanks to their solid metal frame and high-quality leather trim. Unfortunately, their less than 18 hours of continuous playback time is significantly shorter than the Sony. Although they have an ANC system, it's also not as effective as the Sony's, although it still does a good job overall at reducing background noise.
Last update was on: September 20, 2021 2:48 pm
Sennheiser Momentum 2.0
The Sennheiser Momentum 2.0 uses the same high-quality components as its predecessor, but what makes this version different is the design. The stainless steel headset has concealed hinges that allow it to be folded for better portability. The ear pads also have extra cushioning to provide extra noise isolation, so you can hear the bass much smoother. The in-line remote control and microphone provide easy mobile operation for phone calls and music. However, make sure you buy the version that matches your device; otherwise, the remote control will not work.
The cable is also detachable so that you can switch Apple cables to Android-compatible cables. Besides, the materials used are high-quality leather for the ear cushioning and stainless steel for the headband. Also, the earcups are made of memory foam, a comfortable soft material that can only be found in high-quality headphones. Sennheiser has created the headphones so that they are stylish and fit all-black outfits, making them ideal for outdoor use.
Last update was on: September 20, 2021 2:48 pm
Audio-Technica ATH-M50x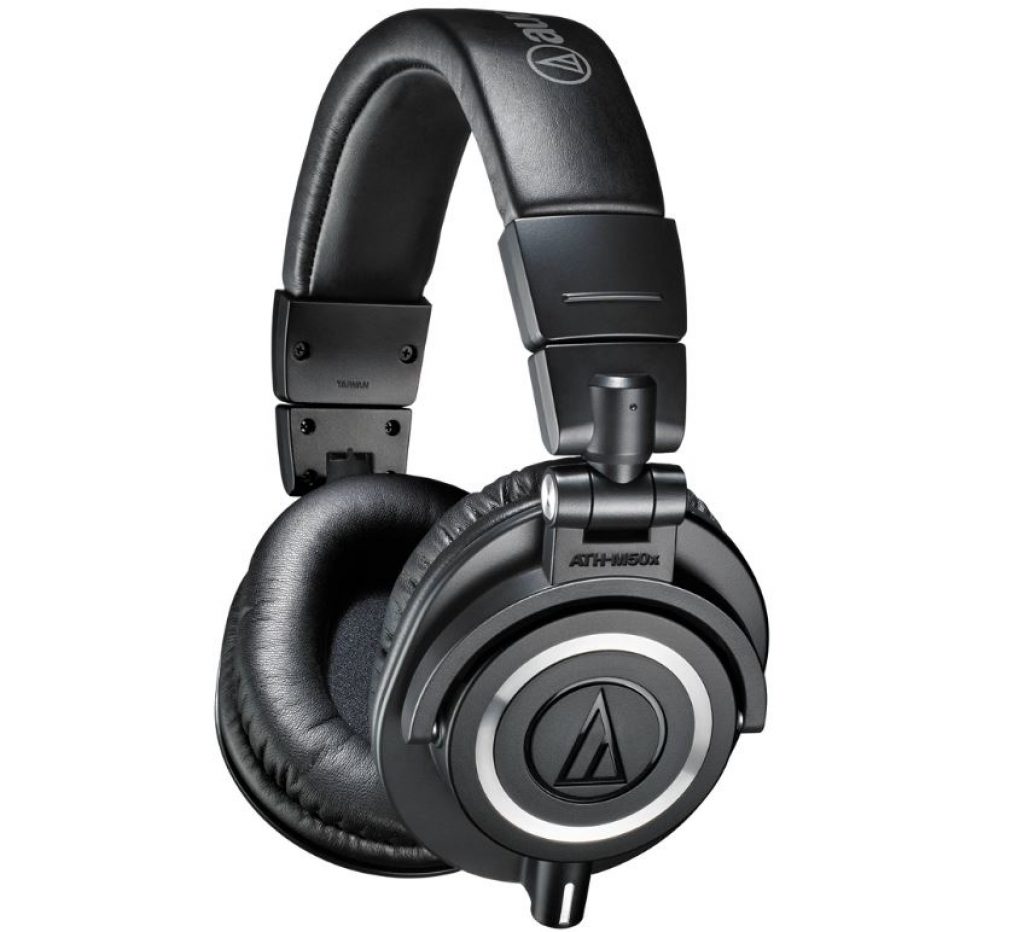 One of the more premium and one of the best bass headphones on the current market is the Audio-Technica ATH-M50x, which comes with bass boosting performance and crystal clear highs. The 45 mm comprehensive diaphragm drivers with rare earth magnets and copper-clad aluminum cables together form very durable headphones. Moreover, the frequency response is excellent, so that you can hear the deepest bass. Also, the headphones are noise isolating, allowing you to immerse yourself in the beats.
The earmuffs are also made of high-quality materials and are incredibly comfortable to wear. Besides, the ear cups are rotatable by 90 degrees, making them ideal for use in the studio or when you need to create space while traveling with these headphones.
Last update was on: September 20, 2021 2:48 pm
Beats Solo3 Wireless
Beats is a renowned brand that produces high-quality premium headphones. The Beats Solo3 is wireless and uses the latest Bluetooth technology to create the best-sounding beats. Moreover, the battery life is almost twice as high as the industry average around an excellent 40 hours. Besides, the sound quality with the Beats Solo3 is fantastic because it uses professionally tuned drivers that produce one of the best sounding bass headphones.
Best Noise Cancelling Headphones
Because it is wireless, there are no cables on the road during daily activities, making these headphones ideal for outdoor use. Also, the headset is comfortable to wear because it is used with ear cushions with cushioning. And if you ever forget to charge the headset, you can use the fast charge function, where 5 minutes of charging can give you up to 3 hours of playback time. You can not only listen to music but also call in Full HD quality with the built-in microphone.
Last update was on: September 20, 2021 2:48 pm
Sony MDRXB950BT/B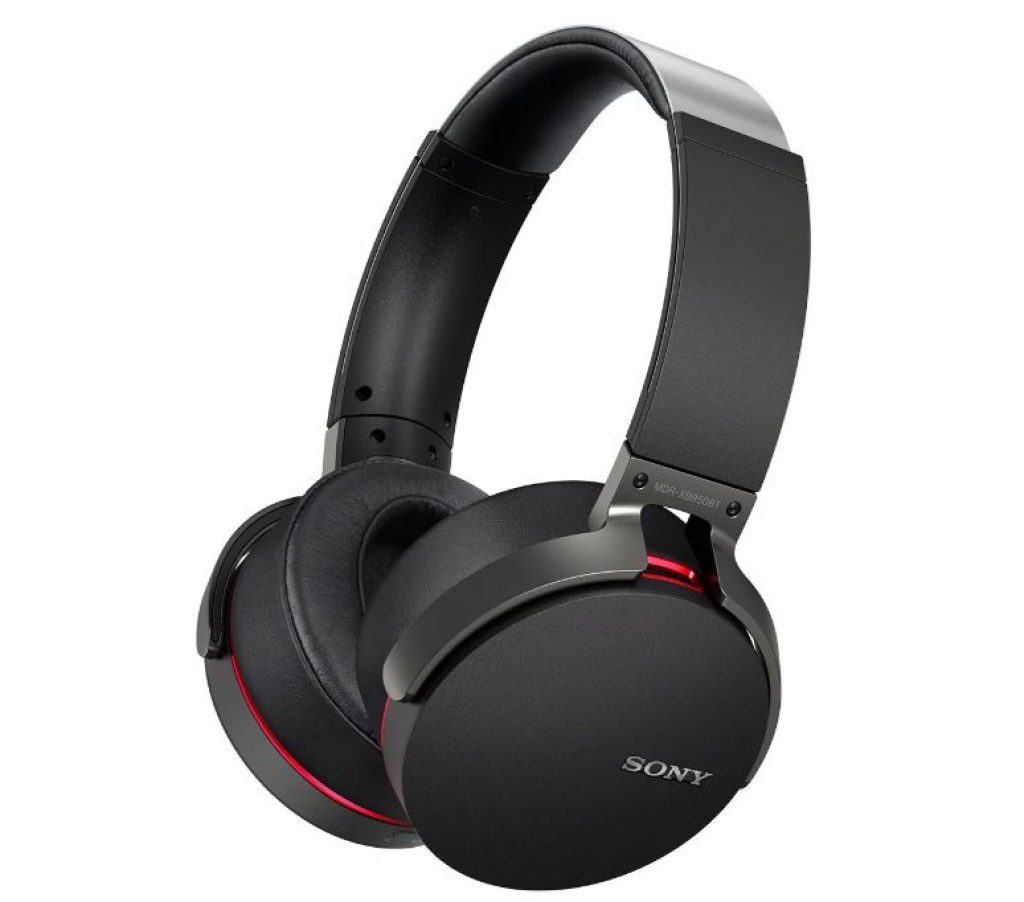 The Sony MDRXB950BT is excellent for an abundance of activities such as traveling, exercising, and running. The reason for this is that they are wireless, which means that there are no cables in the way during activities. Also, the 40m drivers are bass-amplified so that you can listen to beats with great deep bass. Besides, you can press the bass amp button to improve the low-frequency response, which means you can hear the bass more clearly.
However, if you use an audio cable to listen to your music, the frequency response can vary from 20 – 20,000 Hz to 3-28,000 Hz. This allows you to hear more notes. Also, the life of the battery is 20 hours, and you only have to charge for about 2 hours. The connectivity technology used is Bluetooth and NFC, which means that you can quickly connect to your device. Besides, the headset is equipped with an integrated microphone that allows you to make calls while on the move.
Last update was on: September 20, 2021 2:48 pm
V-MODA Crossfade LP2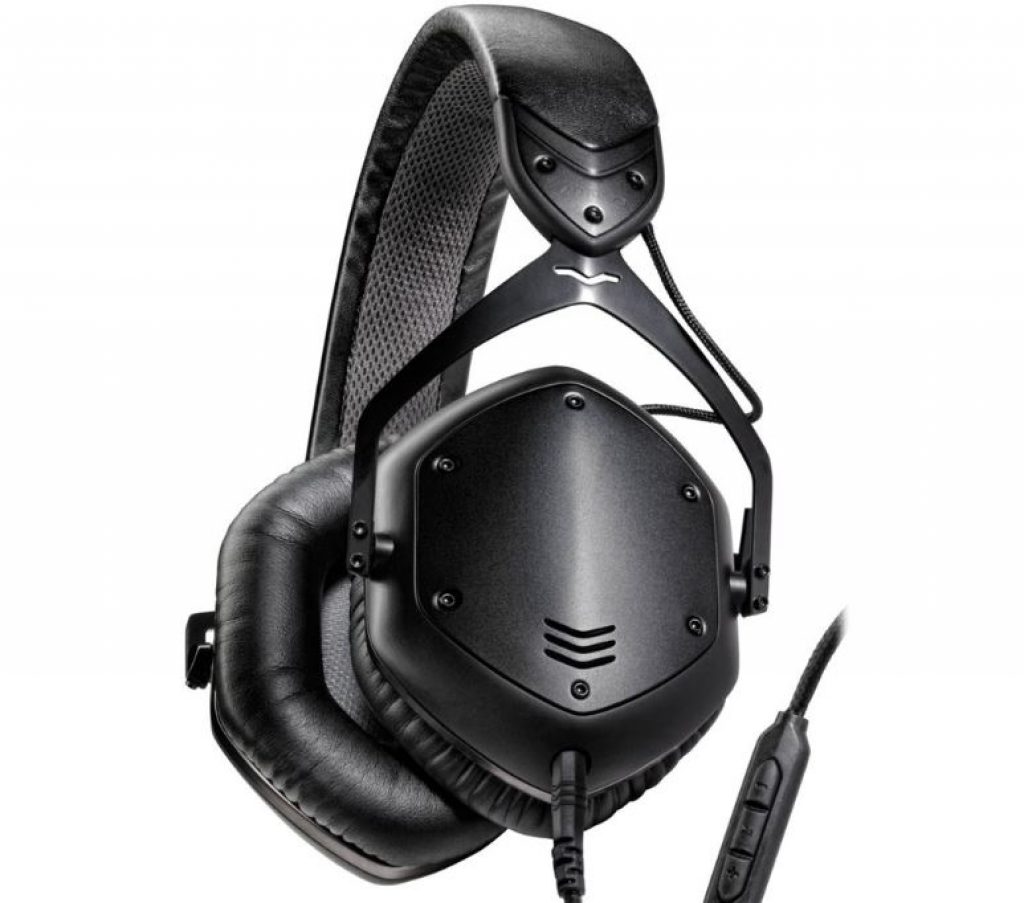 The V-MODA Crossfade LP2 headphones use 50 mm dual-diaphragm drivers that provide rich bass, vivid mid-tones, and vicious highlights without overlap. These headphones are connected via a cable, which means that no batteries are needed with this model. Moreover, the headset has obsessive quality control so that you can tune the V-MODA Crossfade LP2 to your liking. Furthermore, the headphones are noise isolating, so you can optimally enjoy your music.
The headset also has durability at the military level, because it is made of first-class materials. The cable is ultra-amplified and is 100 times stronger than the average in the sector. The headphones can also be placed on solid concrete from a height of 1.5 meters without breaking. Moreover, the headset is extremely comfortable to wear, because V-Moda has done 4 years of research and development to understand better what works.
The hexagonal shape minimizes the force on your head and ears, which means that after wearing for a long time, you will not suffer from tension. The smooth BLISS memory foam also naturally dampens the ears and, at the same time, provides a noise isolating experience.
Last update was on: September 20, 2021 2:48 pm
Things To Know Before Buying Best Bass Headphones
Bass
Bass can be described as tones of low frequencies ranging from 16 Hz to 256 Hz. It is responsible for the deep sounds that have a significant impact on the audio. Those who regularly enjoy music will benefit greatly from high-quality bass that is impressive and clear. Bass may struggle somewhat with higher volumes with poor quality headphones.
However, when the function is correctly implemented, it can drastically improve the quality of the audio experience. If you try to judge the quality of the bass, pay attention to the frequency response. Some product descriptions may also mention the bass specifically so that you have a better idea of what to expect.
In this buying guide of the best bass headphones, we have done our best to give you an idea of how the bass has been implemented. This should make your purchase decision a lot easier if you're looking for fabulous bass headphones.
Comfortable fit
Apart from the audio quality, the comfort level is perhaps the other most crucial factor. It is difficult to enjoy the audio when you pause continuously because of headphones that are uncomfortable to wear. When considering comfort, one of the most important factors is the size of the ear. The whole ear has to fit in the inside. This means that no pressure is exerted on the ear and that fatigue will be less of a factor. The materials from which the earcups are made must also be soft so that the touch on the skin feels pleasant.
The weight of the headphones and the design of the headband is also essential. The headband must be highly customizable so that you can minimize and enlarge as required. The headband should be soft for the head but also ensure a secure fit so that when the head moves, the headphones do not come off.
Wired or wireless
Another important decision that you need to make concerns about the connectivity of the headset. A wired setup gives you freedom of movement and provides a broader range of audio broadcasting device. For example, if you are far from your TV while watching a movie, a wireless installation may be better. Keep in mind that with a wireless approach, the charging of the battery is necessary, which may be a problem for some.
On the other hand, a wired arrangement is limited by the length of the wire, which is usually 1.2 to 3 meters long. Even a longer wire suffers from impedance because the audio quality decreases.
Price
When it comes to the best bass headphones, the cost can vary greatly, and you have to decide what your budget is. We have placed the products in this guide in 3 different price categories, and there are great options in all of them. Usually, the more you spend on headphones, the better the quality will be. However, in some of the budget options that we have selected, you see that excellent value is offered. Those who buy high bass headphones for the first time will not feel that they are missing something.
Durability
If you invest in the best bass headphones out the re, you want a durable pair that you can rely on for the long term. To get a durable headset, pay attention to the materials from which the product is made. Aluminum is one of the preferred materials because it is light and durable. Plastics should, for the most part, be avoided as much as possible. However, if properly implemented, it can also provide sustainable material in headphone design.