Do you have a small budget and do you need high-quality and Best Bluetooth Speakers $50? In this guide, you will find some for the Best options offered by the market for a price of 50 USD. We have already done the necessary research so that you do not waste time searching for yourself. However, it can be difficult to choose a good Bluetooth speaker if you have never bought one before. That is why we have created a guide section for buyers that describe in detail the functions you need to search for in a wireless speaker.
The different types of purchase considerations that we will discuss are durability, portability, audio quality, connection technology, and brands. We believe that when you have finished reading this buyer's manual, you have the necessary information to make an informed decision and purchase The Best Bluetooth speakers under $50.
Best Bluetooth Speakers Under $50
It often seems that we are always looking for the most expensive product on the market, assuming it is The Best quality, but that does not always have to be the case. In the case of Bluetooth speakers, there is no doubt that a loudspeaker that costs you $300 or $400 is probably a quality slightly higher than that of less than Bluetooth speakers under $50, but that does not mean that this is the right loudspeaker for you. In many cases, these expensive speakers are exaggerated for most people. We have listed the Best Bluetooth Speakers Under $50 that you can buy now.
Anker Soundcore Flare Mini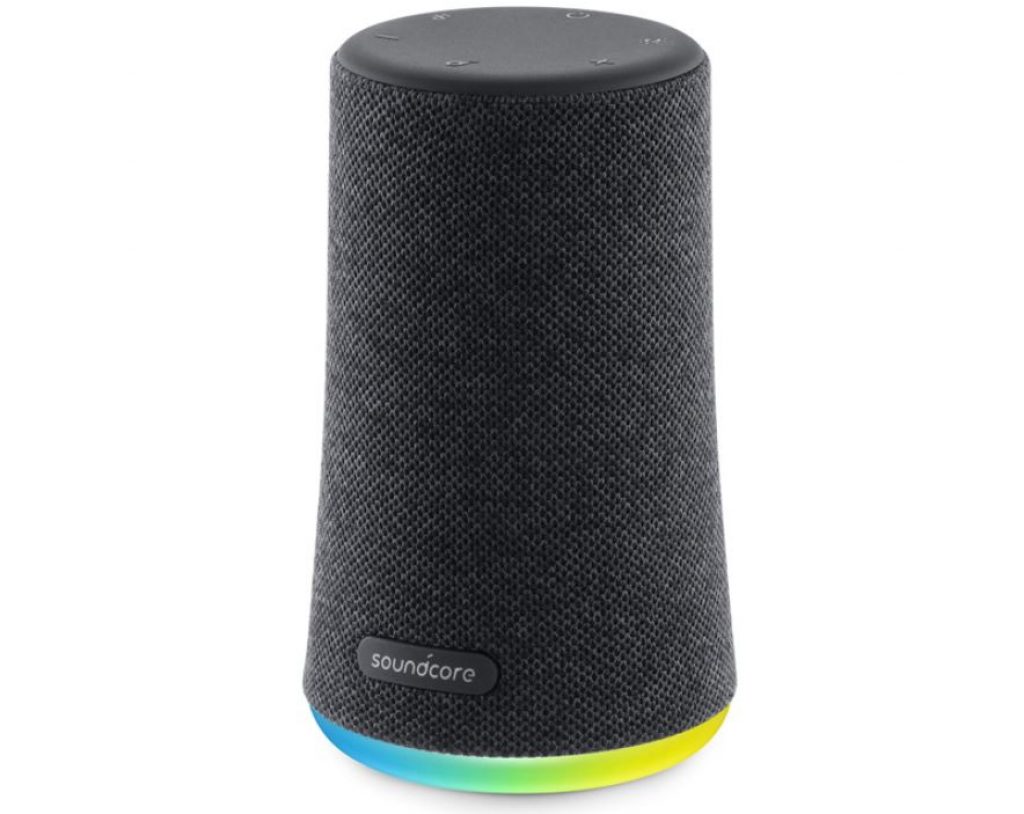 With its two 5W back-to-back neodymium drivers, the Flare Mini delivers 360˚ sound for an immersive music listening experience. An IPX7 rating ensures the party doesn't stop even when the speaker is outside in the rain or taking a relaxing 30-minute dip in the pool. Additional features include modest 12-hour battery life, Bluetooth 4.2 support (connection range up to 20 meters), and the ability to pair two Flare Mini speakers together.
Although the Flare Mini lacks brightness, the overall sound is very good for such an inexpensive speaker: amplified bass and low-mid frequencies make the sound immersive and perfect for a pool party. Overall, this is one of the best Bluetooth speakers under $50.
Last update was on: September 20, 2021 2:02 pm
JBL Clip 3
The Clip 3 also has a much longer battery life than its predecessor. Instead of just eight hours of playback, users can listen for 16 hours before having to recharge the Clip 3 with a microUSB cable. The sound quality is good enough for a hike, picnic, or even in the shower. Just don't expect it to be loud enough to turn on your backyard barbecue like the UE Hyperboom. The clarity and bass response aren't great, but it gets the job done well enough. The same can be said for the microphone quality: it works, but you're better off using your smartphone.
Last update was on: September 20, 2021 2:02 pm
Creative Stage Air
While this speaker isn't nearly as big as some of the other soundbars we've tested, you still get a lot of speakers for not a lot of money. It's not the best option for building your dream home theater system, but it's a fine under-monitor speaker that makes listening to music, watching videos, or playing games that much more fun. Overall, this is one of the best Bluetooth speakers under $50.
Like most speakers at this price, the Creative Stage Air has fairly limited features, so don't expect to be able to connect HDMI and optical cables from your game console. For that, it's best to check out our list of best soundbars. The Creative Stage Air keeps it simple, supporting Bluetooth 4.2 with the SBC codec and a 3.5mm input. It has a few annoying quirks, like automatically turning off to save power after 15 minutes of non-use, but overall it's a solid option for the price.
Last update was on: September 20, 2021 2:02 pm
Aomais Sport II
This is also the most powerful speaker of the low-cost Bluetooth speakers at 20 W. This provides loud volumes and strong bass response, which is ideal for outdoors, where ambient noise can easily mask the mids and highs. One of the most unique features of the Sport II is its quarter-inch tripod mount. This is intended for use on bicycle handlebars, but who says you can't also attach it to a real tripod? A full charge cycle takes 3 hours, giving a battery life of 8 hours. At 618 grams, it's not light, but it's durable and compact. Overall, this is one of the best Bluetooth speakers under $50.
Last update was on: September 20, 2021 2:02 pm
Amazon Echo Dot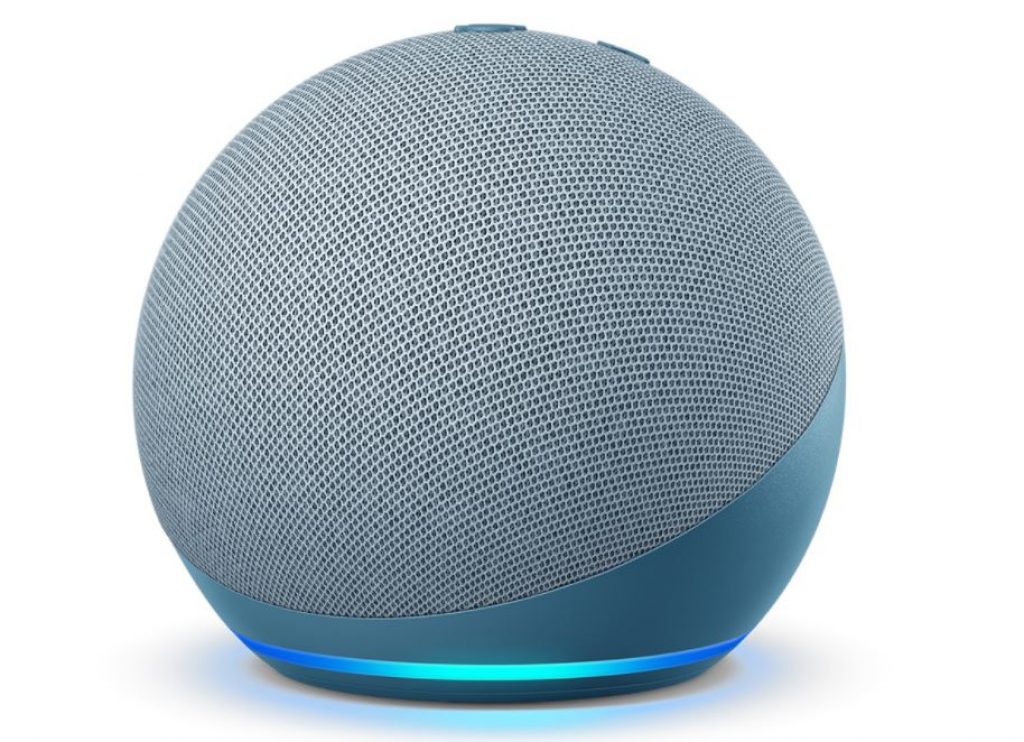 Alexa has over 50,000 skills that users can command to make life significantly more enjoyable. From adjusting your thermostat to locking your doors, the Echo Dot will hopefully make your life a little more streamlined. The latest Amazon Echo Dot features the company's new AZ1 Neural Edge Chip, resulting in a smart speaker that takes less time than its predecessor to process voice commands.
The new Echo Dot still uses the same 1.6-inch speaker as its predecessor. However, the 4th generation Echo Dot's larger, spherical design produces less vibration in the speaker's housing, which helps reduce distortion when listening to higher volumes. And like the previous model, the new Echo Dot still has a 3.5mm line output if you prefer to listen to music through another pair of speakers. Overall, this is one of the best Bluetooth speakers under $50.
Last update was on: September 20, 2021 2:02 pm
JBL Clip 2
The JBL Clip 2 is an ultra-light speaker designed to be easy to use, with a battery life of 8 hours. Charging the JBL Clip 2 can take a few hours. Therefore, if you forget to charge it, you can still use the battery backup to perform charging on the go. If you use less energy during long journeys, you can also play audio at 50% and enjoy a longer battery life. You can use the speaker in wireless mode or in wired mode, which means that if you do not have a Bluetooth device, you can use this speaker in a limited way.
Moreover, JBL offers you the possibility to connect multiple JBL Clip 2 to one device, making the sound better and stronger. You can also activate applications such as Siri or make calls using the loudspeaker, which has few portable speakers. The quality of the construction is excellent because it can withstand water damage and small falls. If you want a portable speaker that produces ultra-loud music, it is best to view some of the largest speakers on this list. The JBL Clip 2 is ideal for people who are always on the go – for example, live streamers, marathon runners, and walkers. Overall, this is one of the best Bluetooth speakers under $50.
Last update was on: September 20, 2021 2:02 pm
Photive M90
The Photive M90 portable Bluetooth speaker with built-in subwoofer is fully waterproof thanks to the IPX5 protection class, which means that you can use them near beaches, the pool, and any other place where you can find water. A supplied large battery with a long lifespan provides a battery life of up to 10 hours, which is more than enough for a day's use. In addition, the sound is fantastic thanks to the 20 W speakers and a passive subwoofer that delivers excellent thunderous bass. The speakers can play soothing mid-tones and highs, which do not distort at full volume.
In addition, the robust industrial design protects drivers against water, small falls, and dust. In addition, the slim yellow design with metal housing ensures that the Photive M90 waterproof portable Bluetooth speaker appeals to everyone. In addition, the integrated buttons make it easy to use the device. A disadvantage of this loudspeaker is that it does not have the possibility to connect multiple loudspeakers to a single device. Therefore, we encourage you to view our other options if you want to connect multiple devices for better sound. Moreover, there is no equalizer, so you can not set the music to your liking. Overall, this is one of the best Bluetooth speakers under 50 dollars.
Last update was on: September 20, 2021 2:02 pm
OontZ Angle 3 ULTRA
The Cambridge Soundworks OontZ Angle 3 ULTRA is well balanced and produces crystal clear sound without distortion. In addition, the custom 7-watt neodymium stereo speakers ensure that highs and mid-tones sound great when listening at full volume. The design separates the two drivers in different compartments for better clarity of sound and better overall quality. Thanks to its lightweight design, the Cambridge Soundworks OontZ Angle 3 ULTRA is easy to transport and carry. In addition, the loudspeaker can emit up to 20 hours of playback time with a 4400 mAh battery. When you listen between 30% and 50% of the volume, the battery can still last a long time.
Moreover, the elegant design is waterproof thanks to the IPX6 index, which means that you can even use it in the shower without being afraid of being damaged. Bluetooth 4.2 connections are stable and can be played back up to 30 meters, which is more than the average Bluetooth speaker. Although the speaker is an excellent product, it has a number of drawbacks. Charging takes a lot of time. Therefore, if you forget to recharge before you leave, you must wait at least two hours before your speaker has had a decent life. In addition, the key on the side of the loudspeaker may be bulky and of poor quality. Overall, this is one of the best Bluetooth speakers under $50.
Last update was on: September 20, 2021 2:02 pm
Anker SoundCore 2
The Anker Soundcore 2 portable Bluetooth speaker produces an incredible sound with the 12-watt speaker powered by two neodymium speakers. Moreover, an advanced digital signal processor guarantees impeccable bass and zero distortion when listening to music at any volume level. In addition, the BassUp technology improves the low frequencies, making them at least soothing. This speaker is designed for outdoor use because it provides protection against rain, dust, snow, and spilled liquids.
It is also IPX5 certified, so you can use it on the beach or at the pool without any repercussions. In addition, the buttons above the speaker are easy to use and you can adjust the volume and pause the music without touching your Bluetooth device. Moreover, the life of the battery is extremely long and lasts for a total of 24 hours with a single charge. Overall, this is one of the best Bluetooth speakers under $50.
Last update was on: September 20, 2021 2:02 pm
Anker SoundCore Mini
The connections are stable using advanced Bluetooth 4.0 technology and reliable during the listening session. Moreover, with an extended range of 20 meters, you do not always have to keep your smartphone close to the Bluetooth speaker. You can take calls with Anker SoundCore mini thanks to the built-in microphone for noise reduction. In addition, the compact Bluetooth speaker uses a 5-watt driver and a passive subwoofer that produces clear sounds and powerful bass. The loudspeaker supports micro SD cards, AUX connections, and FM radio. So when the battery of the smartphone runs out, there are many options available that you will never leave without music.
With the Anker SoundCore mini you have 15 hours of uninterrupted playback time, which is more than twice the average compared to other speakers of the same size. If you buy the loudspeaker, you also have a warranty of 18 months for defects of the manufacturer. Although it has a compact size, the weight of the housing is quite heavy (1.21 pounds). Moreover, the rounded design may not be suitable for everyone and the buttons on the side look ugly, but if the appearance is not a problem, Anker SoundCore mini is not a bad option. Overall, this is one of the best Bluetooth speakers under $50.
Last update was on: September 20, 2021 2:02 pm
Things to consider before buying the best Bluetooth Speakers under $50
Durability
Spending your hard-earned money on the Best Bluetooth speakers under $50 so it only breaks a week later can be heart-rending. That's why you have to check the description to see what the speaker is doing. Speakers with a metal shell are usually more durable than plastic covers, but this is not always the case because some of them have a rubber part that protects them from falling. Also check the resistance of the wireless speaker, for example, the sealing value, if applicable.
Normally, IPX5 is a good sign for people who want to take their loudspeakers outdoors for various activities in the vicinity of water bodies. However, do not be too optimistic and do not immerse the speaker in the water, as the speakers can still be damaged if there is too much water in the speakers.
Portability
Portability is another important factor to consider since you are probably traveling with your brand new Bluetooth speaker. Before placing an order, make sure the weight and size of the speaker are correct, otherwise, you can end up buying a product that is far too large to travel comfortably. However, keep in mind that if you want a small speaker, you sacrifice the sound volume because the drivers inside are smaller to save space.
Sound quality
The emphasis should mainly be on sound quality because the loudspeakers with loud sounds are unbearable to listen to. There are several features you should look at while buying The Best Bluetooth speakers under $50 and these are the most important ones:
Multiple Speakers: two loudspeakers can produce a better sound because they can share the workload by reducing the risk of distortion. However, the speakers with two drivers are much larger than the compact speakers. Therefore, if you need a small audio device, choose a single speaker.
Built-in passive Radiators: built-in passive heaters help the loudspeaker to manage low frequencies and improve their sound. This allows the main speakers to focus on the high and mid-tones, giving them an exceptional sound, while the passive radiators make the rhythm vibrate.
The Amount of Watts required: how many Watts are needed in a loudspeaker depends on you, the louder the music. Moreover, it depends on why you are going to use the speaker because this is a very important factor. For example, if you plan to use it in informal social situations, about 10 watts is sufficient.
Connectivity
The way you connect with your speaker is a big problem because there are many methods and some more practical than others. Here are some good options you should look out for before buying the Best Bluetooth speakers under $50:
Bluetooth: Bluetooth is by far one for the Best ways to connect your device to a wireless speaker because you can easily skip songs and adjust the volume. However, if you jump in and out of the connection range, the music seems to have been smothered.
SD card: Connecting via an SD card is a great option because you can save power on your smartphone without having to use Bluetooth. You can also store thousands of songs on a single card. The only downside to this method is that the speakers rarely have the random mode option, so you have to listen to the beats in a specific order.
Auxiliary cable: Another great method is to connect via the AUX cable because it uses less battery and you can select the songs you want to listen to. This means, however, that you should always have your phone next to the loudspeaker and that you should have a high-quality AUX cable.
Brand
Buying a well-known brand is a safer option because you know that the product is of high quality. Moreover, large brands usually give long guarantees because they think their products are sustainable, which is good for you because the quick replacement will not be complicated. On the other hand, you can do some research and find a new brand that makes high-quality products at a lower price. These brands may charge you extra for a guarantee, but this should not be a problem, because the product is of high quality.