Gaming headsets are known to be more expensive than ordinary, everyday headphones. Some cost $100, while the more expensive ones cost $200 or more. But there are also Cheap Gaming Headsets on the market. These are the products with more affordable prices in exchange for fewer functions and lower quality. In this article, we provide an overview of the Best Cheap Gaming Headsets available on the market, including a product that, at first glance, does not resemble a gaming headset. All products listed here are available for $50 or less, with our best budget choice of less than $30.
Best Budget Gaming Headsets
Cheap Gaming Headsets are challenging to find. So, to save your time, we have made this list of Best Cheap Gaming Headsets. Nevertheless, we still suggest going through all the possible and available options thoroughly and then choose the best for your requirements. And for this, our list will help you to see the best amongst the best directly. If you have any queries regarding this list of best budget gaming headsets, then do let us know.
HyperX Cloud Stinger
The HyperX Cloud Stinger is one of the most popular gaming headsets for games on the market. It is an over-the-ear headset with a minimalist design, with manufacturer Kingston naturally prioritizing the function over luxury cosmetics. The Stinger is made of plastic, which contributes to the ultralight design. It has large, rotating ear cups that can be moved to a flat position, making it easy to store. The ear cups are large enough to completely cover your ears and help muffle background noise in the process.
Pros:
Lightweight and minimalist design
Extremely comfortable
Long cable
Compatible with multiple gaming platforms
Cons:
Plastic construction
Non-removable mic
SteelSeries Arctis 1
The SteelSeries Arctis 1 delivers almost everything great about the rest of the excellent Arctis line of the SteelSeries for just $50. This headset has a simplified version of the distinctive sleek design of the SteelSeries headset, soft fabric ear cups, and the same rich drivers you'll find in high-end Arctis models. And with its removable microphone and convenient 3.5mm jack, it's the perfect companion for gaming whether you're on the go with your Switch or at home with your PC.
While the Arctis 1 doesn't offer the same world-class performance as its more expensive siblings, it offers some of the best performance you'll find in this price range. Overall, this is one of the best cheap gaming headsets. Read more in our SteelSeries Arctis 1 Wireless Review
Pros:
Good sound
Comfortable to wear
Removable mic
Cons:
Imperfect fit
Subpar mic quality
Sades A60/OMG
In terms of appearance, the Sades A60/OMG is the opposite of the HyperX Cloud Stinger. It is a $ 30 gaming headset that can probably be issued as a $ 100 gaming headset, with a striking design complete with LED lights on the earcups. But the A60/OMG is not just about appearance; it also provides real value for the table. The A60/OMG is an over-the-ear gaming headset with large ear cups with memory foam coating that can easily cover your ears. It has a padded headband for extra comfort. Overall, this is one of the best cheap gaming headsets.
Pros:
Memory foam ear cushions
Padded headband
Retractable omnidirectional mic
Good sound quality
Pros:
Limited to USB connection
Plastic construction
LED lights always on when plugged
Razer Kraken X
The Razer Kraken X is an excellent 50 dollar headphone, which packs a good sound into one of Razer's best-looking designs to date. A distant cry from the bulky chassis of the previous Razer headsets, the Kraken X is sleek, subtle, and lightweight, with leather ear cups that are a pleasure to wear for hours in the end. The headset's 3.5mm jack works seamlessly with consoles and PCs, providing balanced sound for both competitive and immersive games. We wish the headset had better music performance and a detachable microphone, but this is a great overall one of the best cheap gaming headsets for the price.
Pros:
Sleek design
Comfortable fit
Good in-game sound
Cons:
Obnoxious mic
Subpar music performance
Surround sound not too different from the stereo
Logitech G430
Logitech is one of the most well-known brands in the gaming accessories industry and produces a wide range of products for both casual and hardcore gamers. If you spend a lot of time watching gamers on YouTube or Twitch, chances are you've seen the Logitech G430 at least once. It is an affordable gaming headset that most gamers can easily recognize at a glance, thanks to the distinctive design. It is also remarkable that one of the few budget gaming headsets offers a virtual surround sound option that works.
The sound experience of the G430 is excellent. It has the right amount of bass. But with the virtual surround sound option, accessible via the supplied USB dongle, the sound quality changes from really good to great. The advertised immersive sound experience comes to the fore. Overall, this is one of the best cheap gaming headsets.
Pros:
Good sound quality
Lightweight design
Rotating ear cups with soft padding
Foldable noise-canceling mic
Cons:
Cheap construction
Non-removable mic
Buggy software
Turtle Beach Ear Force Recon 50X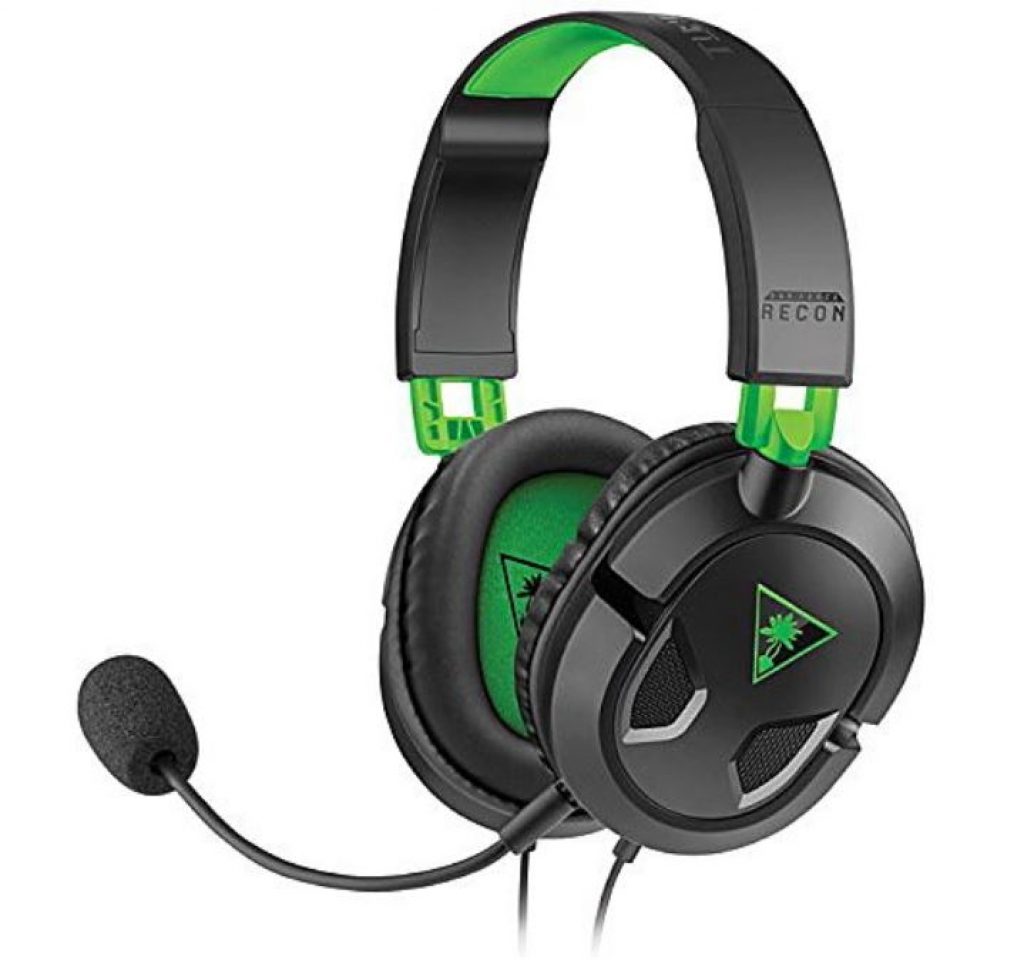 Turtle Beach is a famous gaming headset brand with a wide range of products, ranging from budget to high-end. The Turtle Beach Ear Force Recon 50 belongs in the first category. It is a gaming headset that is available in three colors: red for PC, blue for PS4, and green for Xbox One. Of the three, the Ear Force Recon 50X, or the Xbox One model, is often the cheapest on Amazon. The Ear Force Recon 50X is an over-the-ear gaming headset with a simple yet effective design.
It has a pair of large ear cups with synthetic leather cushions. The earcups are large enough to cover most ear sizes, which translates into a passive noise canceling function that switches off background noise so that you can fully concentrate on the game. Although the headband padding is not so generous, the overall design of the Ear Force Recon 50X is comfortable, making it an excellent companion during extensive game sessions. Overall, this is one of the best cheap gaming headsets.
Pros:
Lightweight and comfortable frame
Excellent sound quality for gaming
Removable mic
Compatible with multiple platforms
Cons:
Plastic construction
Not enough headband padding
Cable feels fragile
Corsair HS50
The Corsair HS50 is a gaming headset that does not look like the piece. Its design is designed for all industries, making it an excellent choice for outdoor games and outdoor activities. The HS50 is a headset on the ear housed in a robust and well-built frame. It's not as fragile as most plastic game headsets on the market. It features a pair of large ear cushions with firm but comfortable cushions. But if the earpieces feel pleasant on the ears, the cushions are not the most breathable, resulting in long-term moist ears. Overall, this is one of the best cheap gaming headsets.
Pros:
Lightweight but durable frame
Large ear cups
Detachable mic with noise-canceling
2-year warranty
Cons:
Earpads can get hot
Fragile, non-braided cable
Head-band padding is too firm
Razer Electra V2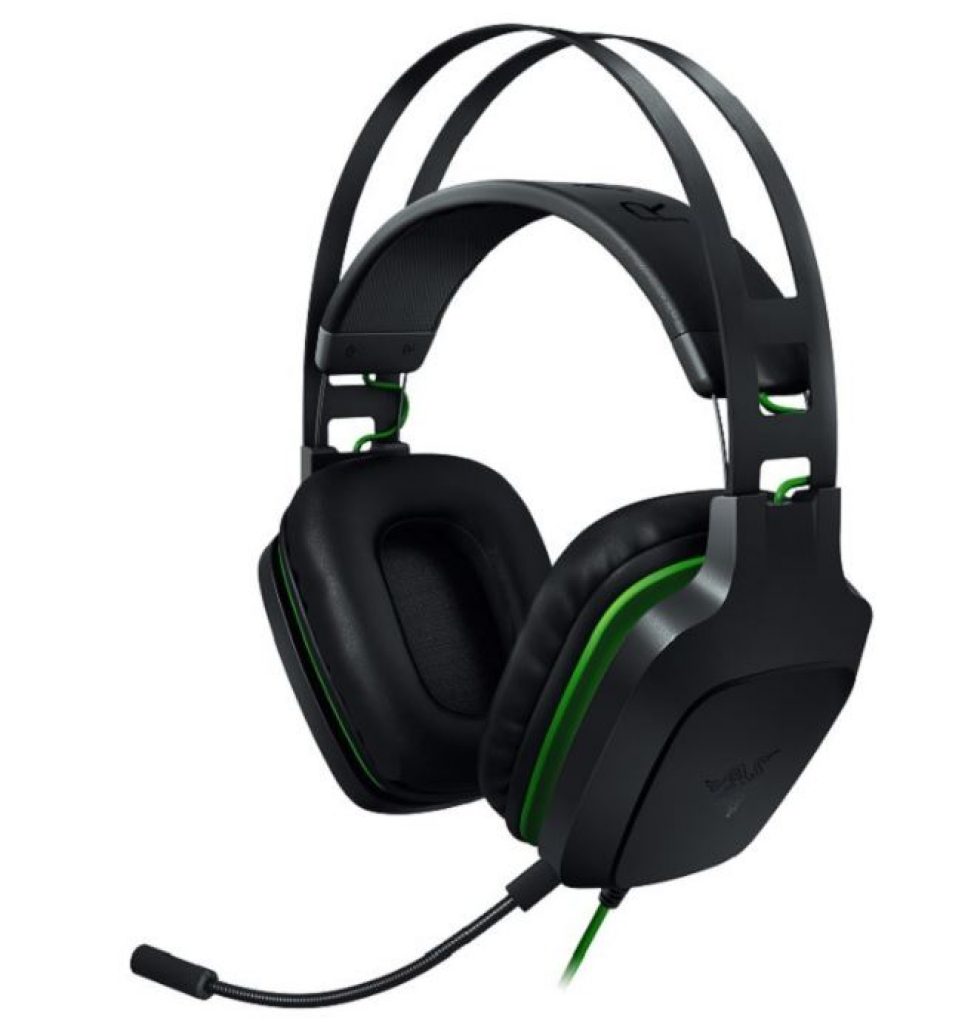 The Razer Electra V2 is impressively well built for $60 headphones and offers a sleek, sturdy, and above all, comfortable design. This 3.5mm headset works well with just about any platform and even provides virtual 7.1 surround sound. However, the sound quality of the Electra V2 is not comparable to headsets such as the HyperX Cloud Stinger and Astro A10. Overall, this is one of the best cheap gaming headsets on the market
PDP Afterglow LVL 5+
In design, the PDP Afterglow LVL 5+ is in the same boat as the Sades A60. It has that unmistakable flashy look that tells you immediately that it is a gaming headset. The Afterglow LVL 5+ comes in blue or green, with each color representing the PS4 and the Xbox One, respectively. Unlike the color, there are no other significant differences between them. The Afterglow LVL 5+ is an over-the-ear gaming headset with a larger frame than most of the products listed here. Overall, this is one of the best cheap gaming headsets.
Pros:
Flexible frame design
Well-cushioned ear cups and headband
Good sound quality
Compatible with different platforms
Cons:
Things To Know Before Buying Cheap Gaming Headsets
As mentioned above, budget gaming headsets have fewer functions and lower quality. In this section, we will expand that and tell you precisely what you can expect from such products:
Build Quality
Budget gaming headsets are often made of plastic and other cheap materials, making them more fragile and more prone to wear. This is the biggest thing that you need to know about gaming headsets for the budget. To offer their products at an affordable price, manufacturers switch to less high-quality materials. Some headsets are reinforced by a steel frame under the plastic, while others are entirely made of plastic. Because they are made of cheap materials, budget gaming headsets tend to break down or get to experience problems after only a year or so.
Sound Quality
Primarily, cheap gaming headsets have excellent sound quality – but they will not impress audiophiles. Not surprisingly, these headsets shine most when used for gaming. When used for something else, such as listening to music, they become visible. Most budget gaming headsets usually have a well-balanced sound quality, with powerful bass to make things more vivid. Some products have a virtual surround sound option, such as the Logitech G430, while others have a bass boost, such as the PDP Afterglow LVL 5+, to immerse the sound experience for users.
Mic Quality
As with the sound quality, the microphone quality of budget gaming headsets will not blow you away. The built-in microphones are usable and are good enough for a regular multiplayer. But for high-stakes multiplayer games where team communication is crucial to victory, it's best to buy a special gaming microphone or a high-end headset with a better capable microphone.
Wireless Connectivity
If you expect a $50 gaming headset to have a wireless option, you should rearrange your expectations as soon as possible. It is unreasonable to expect so much of a budget product. Of course, you can probably look around a bit and find a wireless headset that costs less than $50, but you probably will not get as many miles of such a cheap product. If you want an excellent wireless gaming headset, you should be prepared to spend at least $80-100.