Are you looking for the Best Cheap Noise Cancelling Headphones, but cannot find them with an excellent price-performance ratio? In this buyer's guide, you will get acquainted with some of the best choices that this type of headset has to offer. We will evaluate the quality of the noise cancellation function to give you a good insight into what you can expect.
Besides, we will share the range of functions that must be taken into account when buying cheap noise canceling headphones. Headphone technology has improved considerably over the past decade, and several functions need to be taken into account. View the purchasing considerations section to learn what to think about when evaluating headphones. We hope that by the time you've read this buyer's guide, you'll have a good idea of which cheap headphone with noise cancellation is most suitable for your needs.
The low price does not mean you have to sacrifice the quality of the audio, and you will see that in the best cheap noise cancelling headphones we have found. This guide saves you time and helps you get the most value for your budget.
List of the best cheap noise cancelling headphones
Below, we have mentioned some of the most popular Bluetooth headphones and the Best Cheap Noise Cancelling Headphones that you can buy right now. If you know how much money you are willing to spend and you choose one of the above, we are sure that you will not be disappointed.
Cleer Enduro ANC
The Cleer Enduro ANC offers an almost irresistible combination of affordability, audio richness, active noise cancellation and battery life. With an emphasis on battery life: we got over 50 hours of mid-volume, fully ANC-enabled playback out of this over-ear set. Unlike many cheap headphones, even cheap ANC headphones, the Enduro ANC also comes with a respectable set of features. NFC pairing, for example, is handy, and if you connect the included 3.5mm cable instead of using Bluetooth, you get Hi-Res Audio support. And, unlike the identically priced Urbanista Miami, the Enduro ANC folds up for easier carrying.
Last update was on: November 29, 2021 11:19 pm
Anker Soundcore Life Q30
Bigger sound, noise reduction, and bonus features: Anker blessed this set of cans with all the trimmings. The Life Q30 is equipped with 40mm silk drivers that generate thumping bass and clear mids to enjoy music in a variety of genres. Anker has also made these headphones compatible with the Soundcore app, so you can personalize the soundstage to your liking by adjusting the EQ manually or by choosing one of the 22 available presets.
You don't often see that in noise-canceling headphones under $100. Noise cancellation has been improved over the previous model, allowing you to suppress more external noises. The three ANC modes (Transport, Indoor and Outdoor) are designed to suppress sounds in different environments. We commend Anker for giving the Life Q30 a more premium look and better aesthetics, although this is still a big, heavy pair of 'phones to lug around.
Last update was on: November 29, 2021 11:19 pm
Anker Soundcore Life Q20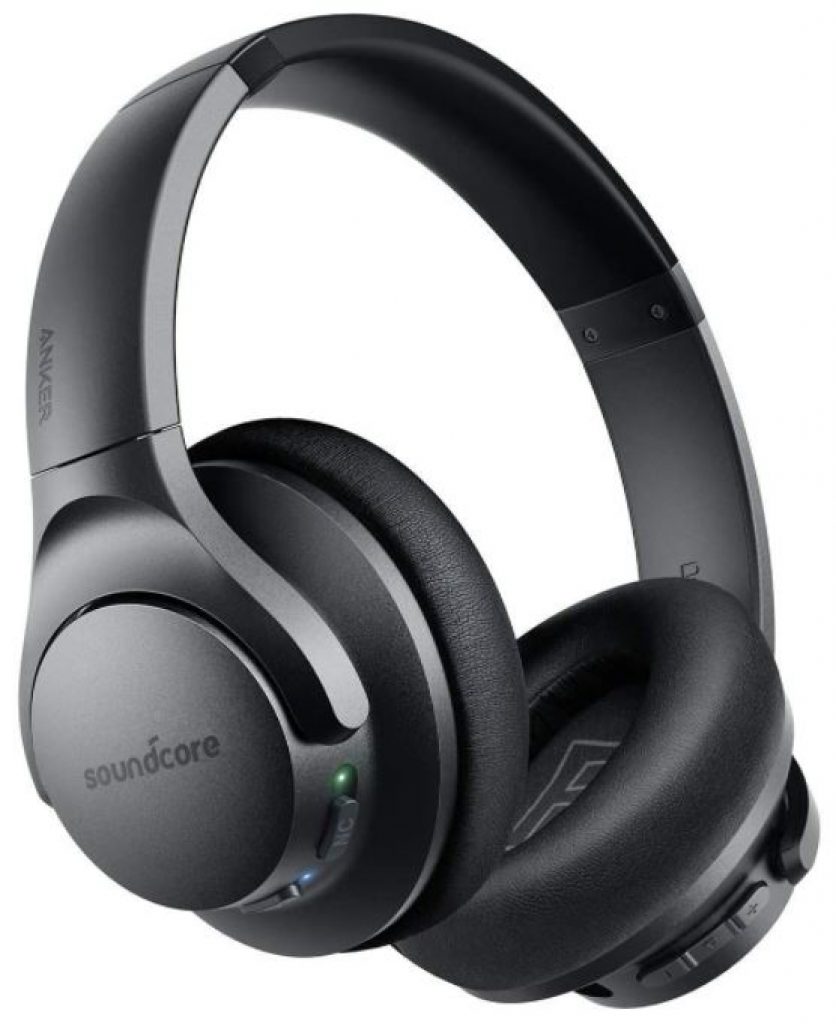 The Life Q20 proves once again that you can score a nice, inexpensive pair of noise-canceling headphones for less than a Benjamin, even if noise cancellation is the third-best feature. Audio is the main attraction of the Life Q20 with custom 40mm drivers that produce a rich sound; the bass is punchy and doesn't dampen the midrange or vocals. Battery life is also of a high standard, generating up to 40 hours of playtime on a full charge, which can be extended to 60 hours when ANC is turned off.
Anker's headphones have better-than-average noise cancellation that realistically blocks 70% of ambient noise (Anker claims 90%). However, the feature struggles to filter out neighboring sounds such as keyboard chatter and neighbor talk. You also won't want to use the included aux cable, as it hinders audio performance. Nonetheless, it is impressive for such a bargain-priced pair of headphones.
Last update was on: November 29, 2021 11:19 pm
COWIN E7 Pro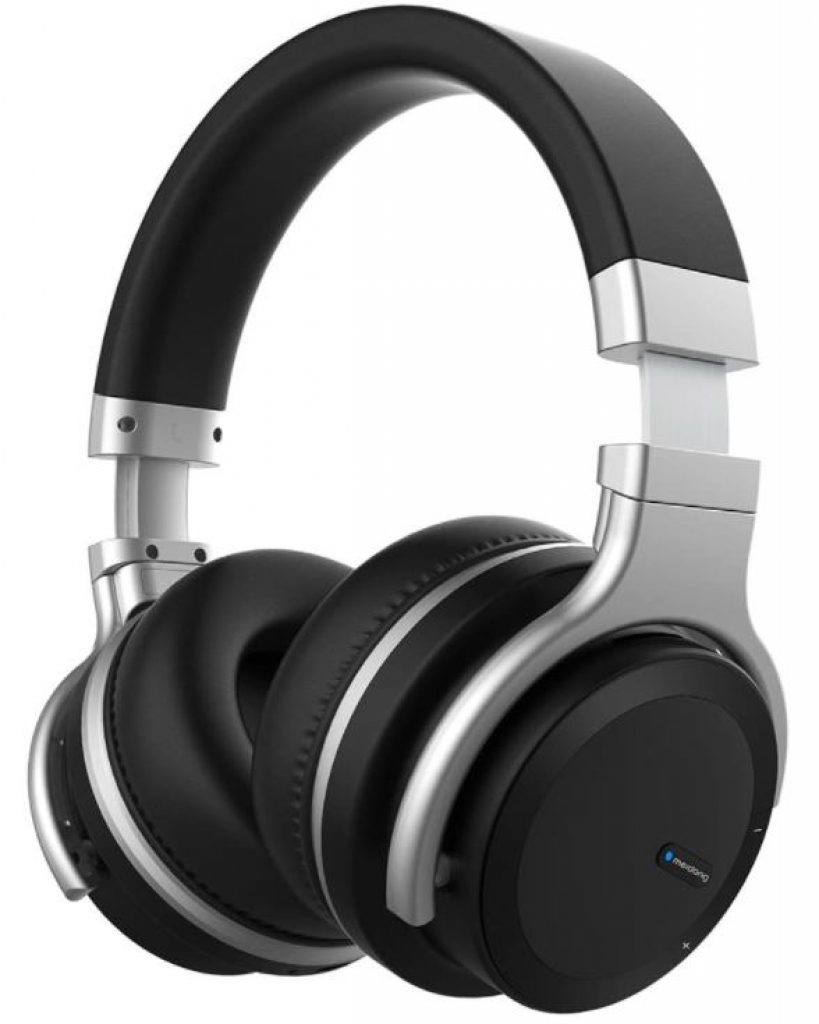 We begin today's article with a familiar selection from the COWINS series, the E7 Pro, which despite being an older model with a lower Bluetooth version does a very good job at eliminating unwanted background noise. They are lightweight, very well designed with a strong adjustable headband, and comfortable protein-filled ear cups that are mounted to rotate 90 degrees.
They have a traditional circumaural design with closed back that allows the audio, so audio has very enveloping listener, passive noise cancellation while the onboard active noise cancellation works hard to reduce external noise. They feature well-designed 40mm combination drivers with good dynamic response. The audio delivered has surprising depth and clarity and the bass is quite punchy.
The ANC also helps to give conversations much-needed clarity via the hands-free, integrated microphone. They have a very capable 750mAh battery that provides 30 hours of power while the active cancellation is in use.
Last update was on: November 29, 2021 11:19 pm
Plantronics BackBeat PRO 2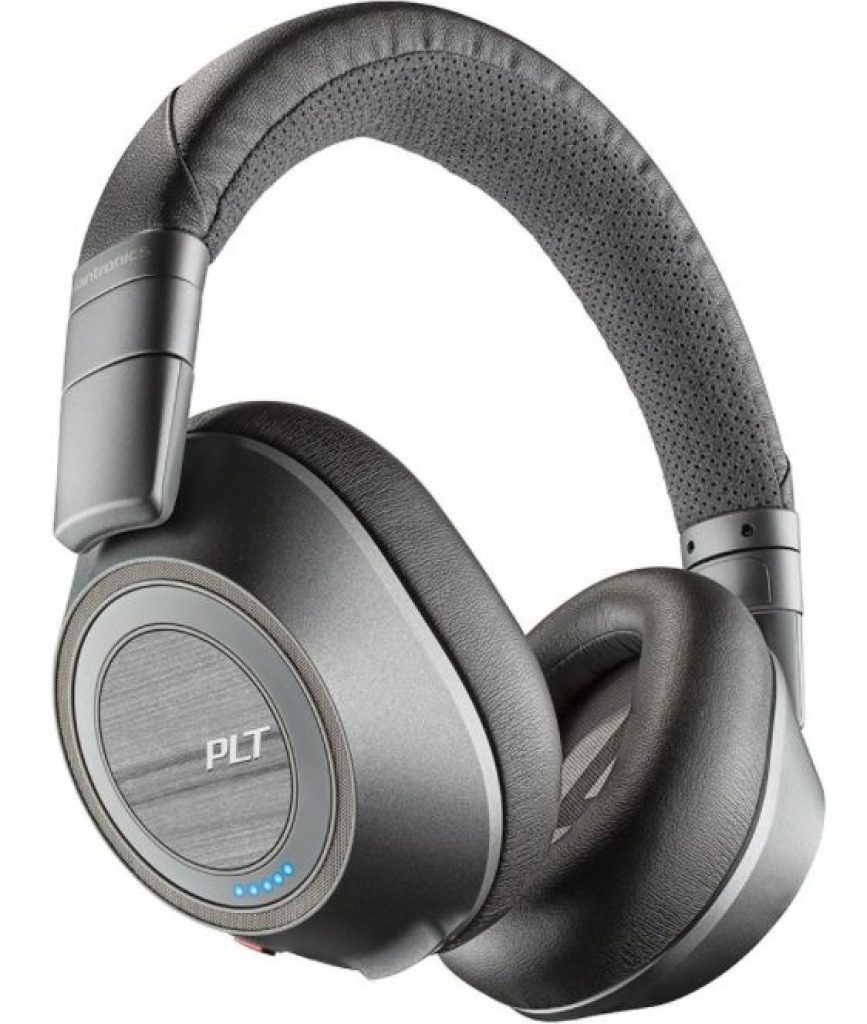 This next set won't seem cheap to many of you, but since they offer top-quality active noise cancellation and premium audio in a high-end comfort package and are currently discounted by about a third, we think they deserve a spot. They offer immersive, high-resolution sound and powerful dynamics for a rich audio tapestry. The drivers are equipped to reproduce distortion-free bass, natural balance in the midrange and clear highs.
Bluetooth is powerful and works from a long distance of 330 feet. The built-in ANC chip and rejection microphones deal very effectively with external sound sources, lowering their decibel levels while counteracting waves. They have an optional wire for direct connection and work capably for about 24 hours between connections.
Last update was on: November 29, 2021 11:19 pm
CB3 HUSH
The CB3 HUSH headphone comes with active noise cancellation, one of the best on the budget side of the scale. The company behind the offer is not the most popular, but the implementation of the various functions is impressive here. The design is practical and has all the features you need without doing anything special. The noise cancellation functions drastically reduce the audio of the low and mid frequencies, but the high frequencies remain unaffected.
That is why the function is not as extensive as in premium-priced headphones, but in general, you will find that they do an excellent job in the noisiest environments. The headset comes with a microphone that allows you to call in a convenient hands-free way. Just use Bluetooth to connect to your smartphone and receive a notification when incoming calls arrive.
But if wireless connectivity is not your thing, take advantage of the supplied AUX cable. The headset comes with 40 mm audio drivers that produce a clear, rich sound. You will also love the performance of the bass guitar because there is some boosting, but it is not so strong that you get overwhelmed. The total balance over the frequency range of 20Hz-20Khz is excellent. The headset has about 10-12 hours of playing time with ANC on, and the charging time is 2.5 hours.
Last update was on: November 29, 2021 11:19 pm
Audio Technica AUD ATH-ANC7B
The Audio Technica AUD ATH-ANC7B offers some of the best performance out there for less than $100. If you want good noise cancellation, a reputable brand, excellent audio, and attention to detail, then you love it. Read on to see if they have the functions to justify a purchase for you. The ANC characteristics of these headphones can certainly block 90% of the ambient noise, which is better than what most others can do on this list.
A healthy level of noise cancellation means that you can enjoy your music tracks while you are in public. The overall design is light and foldable, making them practical to take with you when traveling. However, they are wired, so walking around with them can be cumbersome. The large ear cups offer many hours of comfort before the build-up of heat and moisture becomes a problem. Besides, the headband is fully adjustable to provide a fit that is safe and stable.
These Audio Technica headphones come with 40 mm audio drivers that produce a balance over the frequency range of 10 – 25,000 Hz. Expect great basses, accurate mid-tones, and stable highlights. The audio is clean for all types of genres, meaning they are made for real music fans. One moment you can enjoy a soothing jazz track, and the next, you rock your head against rap.
Last update was on: November 29, 2021 11:19 pm
JVC HANC250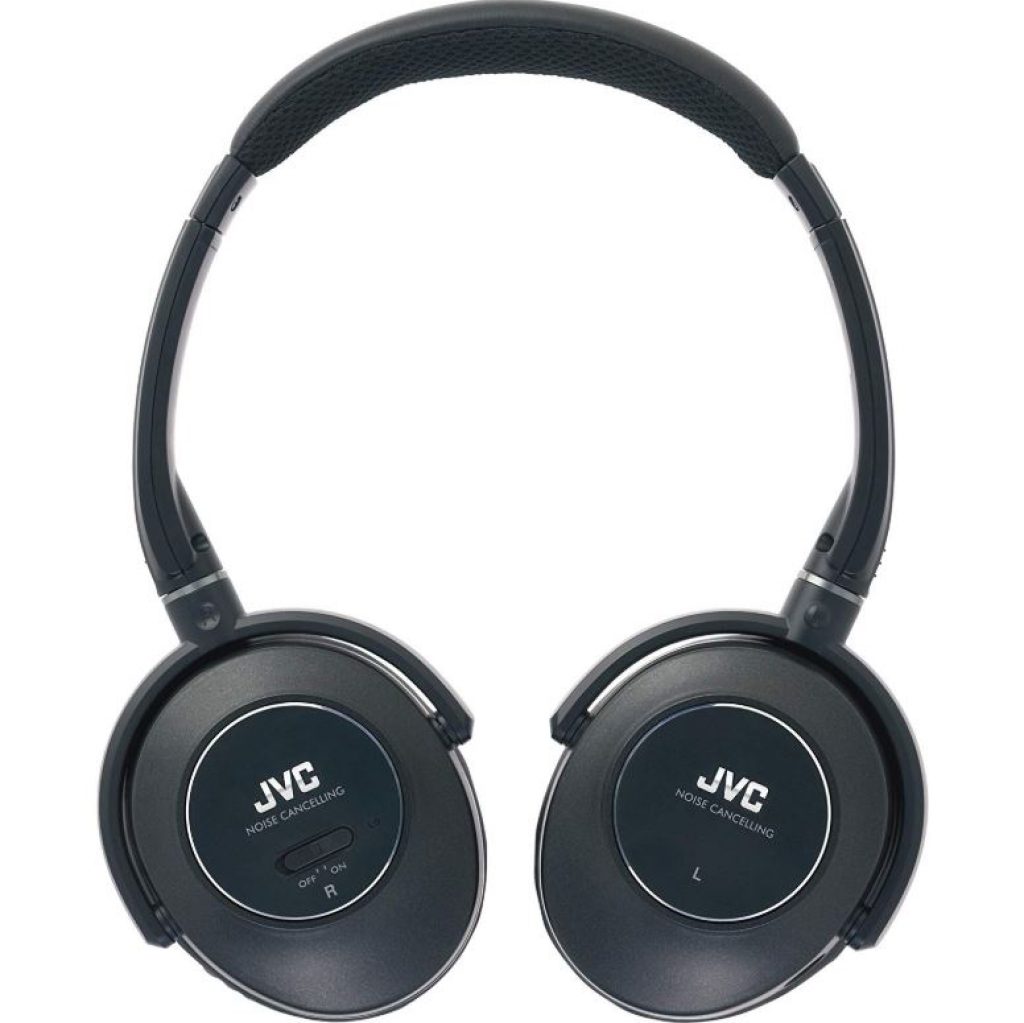 JVC is a renowned brand in the electronics industry, but they are not known for their headphones. Anyway, the quality of the JVC HANC250 headphones is the right choice that comes within just under $100. You will appreciate the combination of the different factors that lead to an excellent audio experience. The noise cancellation of the JVC HANC250 headphones provides 85% noise cancellation- more than 18 dB at 150 Hz.
This is not the best implementation of noise cancelling but gets the job done in the noisiest environments you encounter. The casing on each ear cup provides an advanced level of noise cancellation that helps to keep out ambient noise when the ANC function is turned off. The 40 mm audio drivers deliver the great sounding audio, and the maximum decibel level is 102. The drivers offer the right level of accuracy over the wide frequency range of 8 – 24,000 Hz.
Best Noise Cancelling Headphones
The low end of the frequency is unusually wide to allow a considerable bass depth. You will enjoy performing bass in genres such as hip-hop and rock. These are wired headphones, and the Noise Canceling function requires one AAA battery that provides 50 hours of playing time. You need a stock of AAA batteries to own these headphones, or you can invest in some rechargeable AAA batteries to save money.
Last update was on: November 29, 2021 11:19 pm
Srhythm Active Headphones
The ANC earphones from Srhythm offer lots of features for a price of around $ 80. They do not have many advanced features, but the quality is sufficient to justify the price fully. Besides, the quality of construction is rather good for a product made by an unknown brand. The noise cancellation function can significantly reduce and, in most cases, the ambient noise in its entirety. When you press the switch, the overall audio quality changes dramatically, but the battery life is faster. The 4.1 Bluetooth connection offers 16 hours of battery life. It is above average and allows you to travel all day without recharging your batteries.
An audio cord is included and can be used for a wired connection when the battery is flat. The quality of the cut is another strong point here, thanks to its ergonomic design. The combination of soft earbuds, plush headband, and swivel design means you'll be comfortable with these headphones daily. Headphones are covered by a 12-month warranty covering many types of damage. Besides, there is a 30-day money-back guarantee, which allows you to get a refund without asking any questions if you do not like earphones. This should give you peace of mind that you can buy with confidence.
Last update was on: November 29, 2021 11:19 pm
Monoprice SonicSolace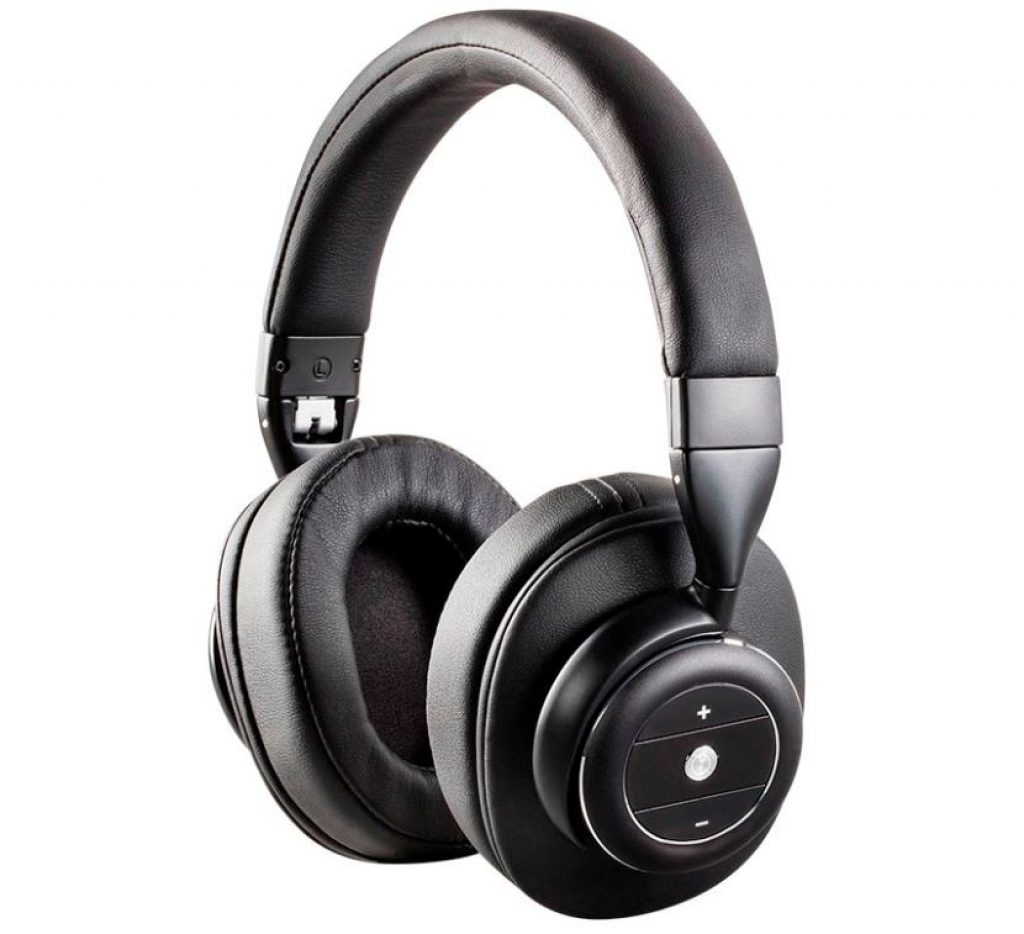 If you are willing to take a risk on an unknown brand, you will appreciate the quality level available in the Monoprice SonicSolace headphones. They have several useful functions that headphone buyers are looking for, even at the end of the scale. Dive deeper into the different features to find out if they have sufficient value to justify the purchase. The ANC function cuts the life of the battery in half from 16 hours to 8 hours, but it is worth it because the implementation of this function is excellent. It is very good at blocking ambient noise so that you can enjoy the clarity of your personal audio experience.
Bluetooth 4.0 is available here, which is one of the better versions that ensures a decent connection range and reliable audio performance. You can connect to your smartphone to play music, but there is no microphone to make hands-free calls. The frequency range is 20 – 20 kHz, which is more than sufficient for good quality audio. Thesensitivity of 105 decibels means that loud sound is radiated by the 40 mm audio drivers. This combination of functions gives you an excellent price-quality ratio.
Last update was on: November 29, 2021 11:19 pm
Golzer BANC-90
Golzer is not a famous brand, but the Golzer BANC-90 offers enough value to pay attention to it. The combination of useful features means that you will enjoy the functionality and comfortable fit for everyday use. The visual design is quite simple, and the ear cups stand out because of their extensive design. Read on for some of the striking features that buyers need to know before they buy. The active noise cancellation works at a speed of 85%, allowing you to hear audio without distraction in most noisy environments. However, it can be challenging to keep the loudest sounds, such as a jackhammer or police siren, out.
With the built-in microphone, you can enjoy a hands-free conversation with your friends and family. It is convenient, and the button controls are well positioned on the ear cups. You can use the buttons to answer calls, skip numbers, and also change the volume levels. The lifetime of the battery provides 12 hours of playtime when the ANC function is on, which is about average on the market. The rechargeable battery lasts 2-3 hours to recharge, and there is no fast-charge function to give you a significant boost in the life of the battery. Besides, a 3.5 mm cable is added to provide a wired connection when the battery is empty.
Last update was on: November 29, 2021 11:19 pm
Things To Know Before Buying Cheap Noise Cancelling Headphones
Wireless Connectivity
You will notice that there are many wireless headphones in this buyer's guide. Improvements in battery technology and buyer demand mean that the number of Bluetooth headphones delivered over the past few years has dramatically increased. Not all headphones, however, are the same implemented concerning wireless connectivity. Here are some things that you should consider when evaluating this feature:
Bluetooth version: view the Bluetooth version installed in the headset. The minimum you would have to pay is Bluetooth 4.0 because older versions do not offer the same sound quality level. Bluetooth 5.0 offers even more benefits, but there is currently a minimal number of options on the market.
Battery life: a longer battery life means that after every use, you do not have to worry about charging the headphones. Some batteries offer so much playing time that you might charge a few times a month.
Quick Charge feature: the quality of the fast charge function determines how much battery life you can get for short charging time. In some cases, you can get multiple hours of battery for just 10 minutes of charging time.
Durability
Durable headphones are ideal because you can use them long before you need to upgrade to another pair. Sometimes, however, at the end of the budget, the quality of the materials used is not the best and consequently the durability. Therefore, pay attention to which materials are used, and if you are looking for cheap plastics, look elsewhere. However, headphones that are missing in the durability department may be worth the purchase if they have a solid warranty. When they eventually destroy you, simply contact the brand to request a repair or replacement unit sent to you.
Audio Quality
A wide range of functions has now been implemented – event at the end of the scale. Ultimately, however, it is about the quality of the audio. It can be challenging to determine the audio quality you expect from the product description, but there are a few things you can look out for before buying the best cheap noise cancelling headphones:
Frequency range: the human ear can hear sounds in the 20-20 kHz frequency range, and that is the range that headphones should have at a minimum. However, the lower frequency range should be extended if you want to have excellent bass. The budget category does not have the largest frequency range, but this function is worth considering.
Audio drivers: the audio drivers are the actual units that deliver the musical experience. Note the size, which is measured in mm and at least 40 mm, is ideal.
Noise cancellation: You will notice that all headphones on this list have a different implementation of this function. If you want disruptions to be kept to a minimum, look for a highly rated implementation of the ANC function.
Brand
The overall quality of the brand must be taken into account because it plays a role in what you can expect from the headphones. The most popular brands, such as Bose, Sony, and Sennheiser, can be trusted, but do not ignore the less popular brands. At the end of the scale, several non-popular brands have an excellent product, and you will notice some of them on this list, such as Golzer BANC-50 and Monoprice SonicSolace. Take the time to do your due diligence for a brand before you buy it.
Best Noise Cancelling Headphones Under $200
Comfort
A quality that you should never sacrifice when buying cheap noise cancelling headphones is the quality of comfort. This varies drastically from one headset to another and is somewhat based on the format. For example, over-ear headphones have a more bulky design that fits the entire ear into the headphones. Most ANC headphones have a design above the ear because to block ambient noise; the ear shell must be completely shielded from the environment.
Ideally, the ear cups should be made of breathable materials that allow the ventilation of heat and moisture. Otherwise, you start – after a few hours of use, you feel uncomfortable. Furthermore, the execution of the headband must be taken into account; a high degree of adjustability means that you can get the right fit for you.
Finally, look at the total weight and most of the noise cancelling headphones. This determines how cumbersome they will be to wear while they are outside. The ANC function naturally adds weight and volume to the ear cups, meaning that the headphones in this list cannot be compared in terms of volume with smaller types of earphones.