Nowadays, there are drones for everyone, at all experience levels, and for all age groups. Even young people can now take part in the action. This is due to a whole new series of Best Drones For Kids. Drones for beginners are not always suitable for children under a certain age when the maker focuses on the older beginner. Specially built drones for young people have designs that make flying easier. The last thing a child wants to experience with his new drone is frustration and discouragement—none of the tips in this manual cause these disruptions.
Children have always been interested in flying objects. Compete with paper planes has always been a fun way to have fun. And kite flying remains popular. Now we have kid's drones as 'The Best thing.' They certainly offer a lot of fun. They can also help children learn something about the technology and mechanics of their new flying robot.
Best Drones For Kids
We have included some low-budget and best drones for kids in this list, plus one in the middle price range and everything else in between. At the end of this guide, you can make better-informed decisions. I also arranged this list in order of price range-expensive to the cheapest.
Potensic A20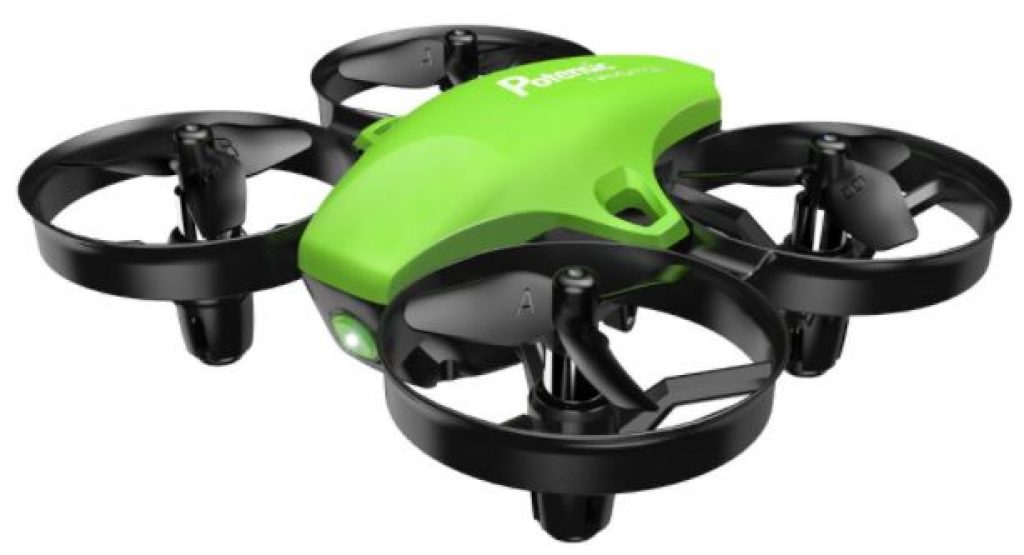 This compact and rugged drone is not particularly unique (although it is available in some nice shell shades), but thanks to its built-in pressure sensor, it is able to hover and fly without operator assistance using the pilot-friendly "headless mode. In practice, this means the drone can be moved around a room with a single control stick, which is easier than most video games! If you do crash, there are good solid prop protectors.
On the other hand, the attempt to protect the battery with a flap is neat but awkward, and (as is always the case with small drones) don't be fooled by the claim of 16 minutes of flight time – this is only double the (optimistic) eight minutes of time for one battery, since there are two in the box! Nevertheless, this is good value for money and still a decent flight time.
$28.04
$35.99
in stock
2 new from $28.04
1 used from $26.32
as of January 23, 2022 12:43 am
Last updated on January 23, 2022 12:43 am
Holyton HS330
With a mix of inspiration from the pro brands and the other toys, this drone offers the almost expected 3D flips and headless mode, but thanks to the addition of five sensors (front/rear/left/right/bottom), it can also be controlled by waving a hand near the hovering drone; it will then immediately distance itself. This also has an obvious safety bonus, although it should also be noted that the propeller guards are better than many drones on this list.
Other features that make this an attractive choice include circle mode (the drone will make small circles), choice of three speed modes, and battery design that is much easier to insert and remove without straining delicate cables or lithium battery cells than some other compact drones.
$37.99
in stock
1 used from $28.91
as of January 23, 2022 12:43 am
Last updated on January 23, 2022 12:43 am
Hubsan X4 H107D+ FPV
One of the recurring problems with integrating cameras for first-person (FPV) control is providing the screen. Connecting a phone to control a drone means changing the wi-fi settings every time you turn the drone on. Annoying enough with your own drone, but giving your phone (and passcode) to the kids every time they fly can make your hair stand on end! The obvious solution? Putting a display in the controller.
That's exactly the idea – and with a range of about 50m, the drone is light enough to be durable, although it's not for younger kids because the prop protection is a bit rudimentary. The H107D+ is a refresh of the beloved (and cheaper) H107D, with the addition of a headless mode, headlights and a 720P camera.
$179.97
in stock
as of January 23, 2022 12:43 am
Last updated on January 23, 2022 12:43 am
Ryze Tello
The Tello shares a lot of technology with Ryze's parent company, DJI, which is good news when it comes to quality and smartness. The camera is built into the body and offers five-megapixel photos or 720P video – this is the best quality available on the toy market.
Sure, there's the full range of flips and tricks to impress friends, plus "EZ" video recording, but what it really excels at is its educational value. That even includes compatibility with Scratch – a block-based visual programming system so computer enthusiasts can learn to program on a phone or tablet in the most fun way possible. These coding capabilities make the Ryze a popular choice with STEM educators.
While the robust shell has not seen an update since 2018, there have been several software updates that keep the app fresh. Other companies have written alternatives, available in phone app stores, that add features such as panoramic photography and FPV flight.
$99.00
in stock
5 new from $99.00
14 used from $81.99
as of January 23, 2022 12:43 am
Last updated on January 23, 2022 12:43 am
DJI Mavic Mini
OK, strictly speaking, the DJI Mavic Mini is not a "toy," although there are those who don't understand the rules and think that "lightweight" and "toy" are interchangeable terms. This was DJI's first attempt at making a sub-250g drone (the weight that is a cut off for registration in the US and China, and a tier in the EU and UK). Frankly, it's a brilliant job. For older kids with smartphones (or adults who aren't quite grown up yet), this drone has the same basic components and flight time as more expensive pro drones.
It can also record 2.7K video and 4000 x 3000 pixel JPEGs to a MicroSD card, and since the lens is stabilized, the results are streets ahead of other toys. When you buy this, you're buying a real flying camera as a serious gift; it can even capture automated flights for orbital video selfies, so you might give the recipient's social media a boost too. You can also equip it with all sorts of extra features.
$249.00
$399.00
in stock
8 new from $249.00
8 used from $249.00
as of January 23, 2022 12:43 am
Last updated on January 23, 2022 12:43 am
DJI Mini 2
The Mavic Mini is a great choice for older kids who want to enjoy drones and photography, and is an even more attractive option right now if you can find it at a discount. The DJI Mini 2 – launched in November 2020 – is the same or better in every way; DJI has enhanced the original drone with 4K video, automated panoramas, and raw mode?
Who is it for? To be fair, this might serve some serious users. If you're buying for someone who loves taking photos, or really has a platform to show off 4K video, then the extra features on this device seem like a waste to ignore. Flying will still be as easy as possible, with automatic return-to-home and indoor visual positioning. If you're buying something for someone who just has to have the latest in technology, look no further.
$599.00
in stock
8 new from $599.00
28 used from $445.00
as of January 23, 2022 12:43 am
Last updated on January 23, 2022 12:43 am
Altair AA108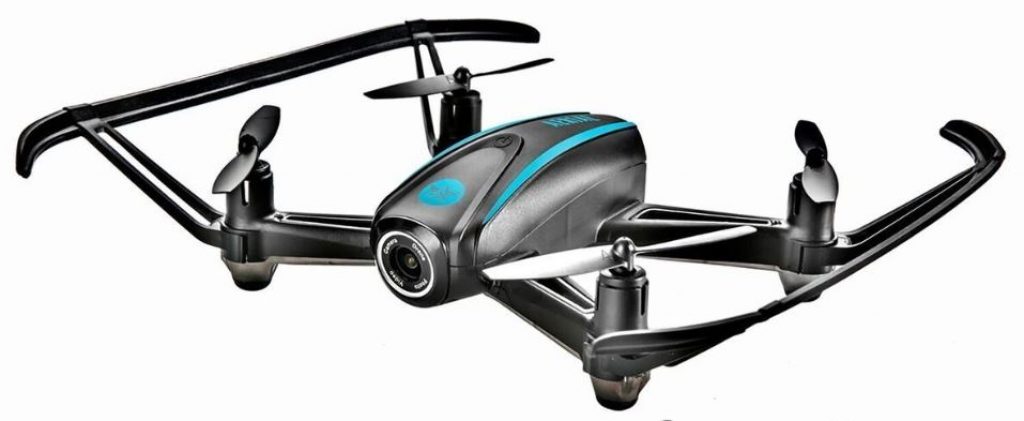 The Altair Aerial AA108 is a capable camera quad that is ideal for children and advanced pilots. The three flight modes and a button start/landing ensure that young people have a confident start. The Altair Aerial AA108 is a good camera quad suitable for more inexperienced pilots on a mission. It rewards children with a compelling First Person View (FPV) flight experience. The Best news is that newcomers can take it easy and learn how to fly with this puppy at their chosen pace. You can switch to Mid-level and finally Advanced flying when it's time to leave Beginners mode.
The list of functions above are things that you would expect to find on much more expensive camera quads. This drone, with many features, is an excellent choice for children because it functions as a training boat. The flight range is about 300 feet (100 meters), which gives young pilots a decent ride. And there are alarms for low battery and out of range to ensure that they do not lose their new Aerial AA108. The Aerial AA108 contains a 720P, 120 ° wide-angle camera that makes good photos and videos. With the camera, you can see what the drone sees from a smartphone screen.
$129.80
in stock
as of January 23, 2022 12:43 am
Last updated on January 23, 2022 12:43 am
Holy Stone HS170 Predator
This handy little quadcopter is a perfect drone for children and everyone at entry-level. It comes from the minus category of smaller drones, which means that it is about the same size as the hand of an adult. The Holy Stone HS170 has a high score on Amazon and thousands of positive reviews from users. It is reassuring to know that others have flown the drone and are enthusiastic about the functions and possibilities. The Holy Stone HS170 is easy to understand and a great drone to learn from.
It comes with a headless mode or carefree mode. This is great for beginners because you do not have to distinguish the front from behind. There are three-speed modes, and the slowest is perfect for beginners. The super fast mode offers a lot of fun for more advanced drone pilots. Take into account the speed options when flying in. Make use of the 6-axis Gyro technology and perform impressive roles and flips with a little confidence and experience.
$39.99
in stock
as of January 23, 2022 12:43 am
Last updated on January 23, 2022 12:43 am
Syma X5C-1 Explorers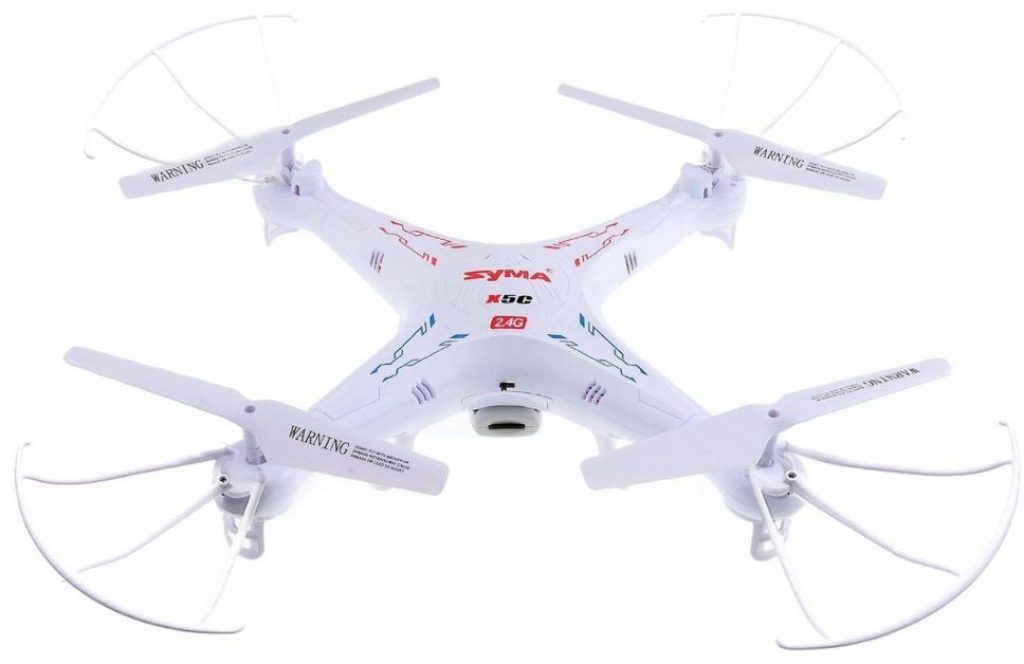 The Syma X5C-1 Explorers is an economical and one of the best drones for kids. It's a bigger drone than the previous one. It is always light and easy to handle to fly safely inside and out. The most important feature of any child drone, especially the first, is its ease of use. Well, the Syma X5C-1 is easy to control for children, it's a fluid flyer and a reality show in the sky. 6-axis gyro stabilization helps stabilize the machine, making it more flexible and wind-resistant. The modular design structure allows simple assembly and facilitates maintenance.
As for the first choice, there is not much to complain about money. The flight time is a little below average at 7 minutes. The biggest complaint is that the battery takes a long time to recharge. The battery recharge time is at least 90 minutes, so it's not impressive. It's always a good idea to take two fully charged batteries with you when flying. The 2.4G transmitter is pretty ugly but perfectly functional. The control levers are spring-loaded and pleasant to the touch. There is even a small LCD screen at the bottom that displays status indicators.
$49.99
in stock
as of January 23, 2022 12:43 am
Last updated on January 23, 2022 12:43 am
Things To Know Before Buying Best Drones For Kids
This guide provides an overview of some for the Best drones for kids at the time of writing. I do not use confusing jargon or have to deal with unnecessary technical details. The technical specifications that I show for each model include:
Size of the toy drone
The weight of the vessel
Manufacturers recommended age
Flight time: how many minutes it will fly with each load
Flight range: the furthest distance the drone can travel from u / controller
Charging time of the battery
Camera type: if applicable
Controller type, i.e., physical remote control, mobile app, or both
I add these specifications at the end of each review in a table. If you want more information, follow The Best price links at the end of each review. I also mention all the advantages and disadvantages of each model in the same table. Most lightweight toy drones for children do not require approval from the Federal Aviation Administration (FAA). It is a fast and painless procedure for drones that do need FAA registration. Note that the FAA periodically revises and updates its rules and regulations for drones and quadcopters for consumers.