Today, $500 is a budget big enough to buy a super-spiffy camera, which would have been unheard of five or ten years ago. If you had asked me a few years ago to give you a good selection for the Best DSLR cameras under $500, I would've struggled to make a half-worthy list. But today, thanks to the speed with which digital photography improves and prices fall, it has become considerably more comfortable.
However, with all the options out the re, it can be incredibly challenging to find the one that suits your purpose and requirements. In this article, we will describe our favorites and compile a detailed list of the Best DSLR Cameras Under $500 to help you choose the one that is most suitable for you. If a DSLR is what you are looking for, here is our choice for the ten best DSLR cameras under $500.
Best DSLR Cameras Under $500 List
Canon EOS Rebel T5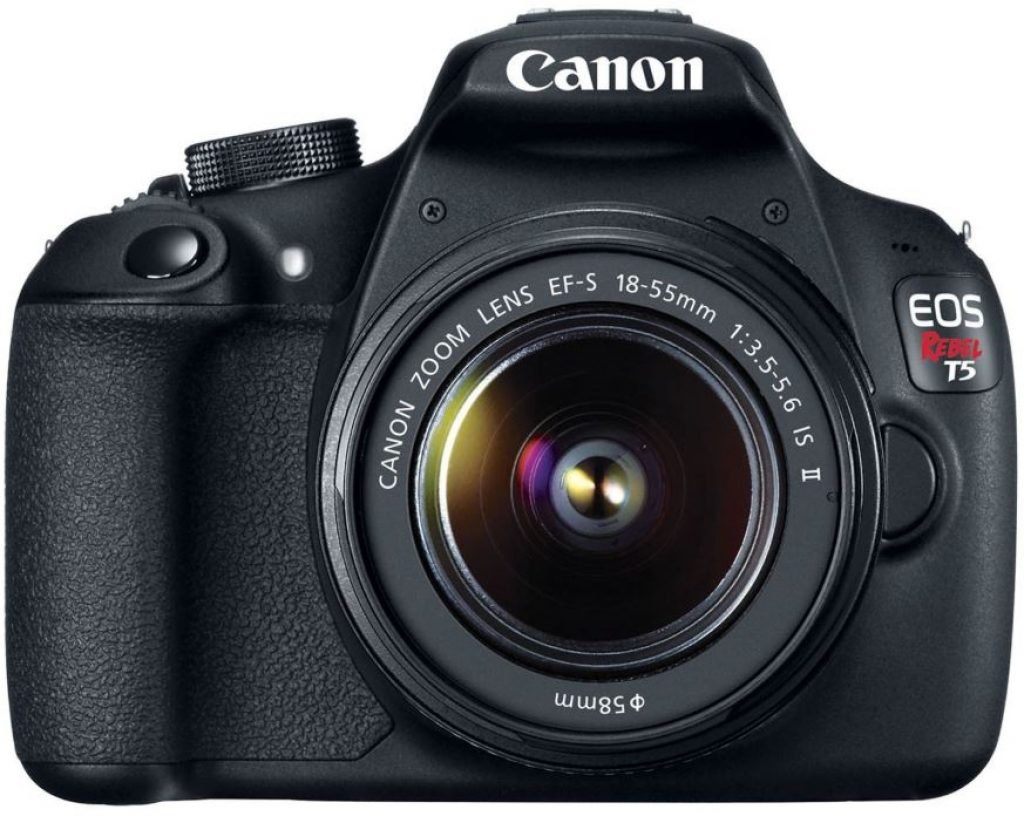 Model: EOS Rebel T5 (also known as EOS Kiss X70, EOS 1200D)
Lens Mount: EF-S
Weight: 19.96 oz.
Megapixels/sensor: 18MP/CMOS (APS-C)
Viewfinder: Optical (pentamirror)
You can not go far wrong with a Canon DSLR at the entry-level, and the Rebel T5 is no exception. It even has completely manual exposure control, which is not typical of EOS cameras for beginners. We saw the Rebel T3 DSLR long ago in 2011, and then came the long-awaited Canon T5. I think it was worth waiting for the new and improved 18MP sensor like nothing else. But the re's more. The Rebel T5 also gives us a greatly improved ISO range (up to 12,800) and larger images with higher resolution. There is also a striking improvement with the HD video and recording options.
I like this camera for all kinds of reasons. It feels good in the hands, thanks to the ergonomics and rubber grip. It is a simple design with advanced functionality and intuitive operation. You can also choose Canon's EOS Rebel T5i if you have 170+ extra dollars. The T5 comes to just under $500. The main differences are the hinged touchscreen of the T5i and extra burst recordings. Both cameras are almost in line with each other and are one of the best DSLR cameras under $500.
Last update was on: October 17, 2021 8:58 am
Canon EOS Rebel T6
Model: EOS Rebel T6 (also known as the EOS 1300D)
Lens Mount: EF/EF-S
Weight: 17 oz.
Megapixels/sensor: 18.0MP/APS-C CMOS
Viewfinder: Optical (pentamirror)
This is the Canon EOS Rebel T6 entry-level digital SLR. If you are familiar with its predecessor, the T5, you will certainly notice the brighter, clearer LCD screen. Small upgrades like this make a big difference. The Rebel T6 is perfect for those who are serious about image quality but are not necessarily passionate about photography. It is more versatile and produces better pictures than compact devices and smartphones. I doubt that you would find a more affordable DSLR with these features and specifications, no matter how new.
It also has WiFi and NFC connectivity options that make shooting and sharing as easy as pie. There are no complaints about the image quality of an entry camera in this class. If you also want more color saturation by default, you can always set it to match your preferences. The T6 competes well on all fronts compared to its closest rivals. This includes design, operation, functions, ease of use, and image quality. Overall, this is one of the best DSLR cameras under 500 dollars.
Last update was on: October 17, 2021 8:58 am
Pentax K-30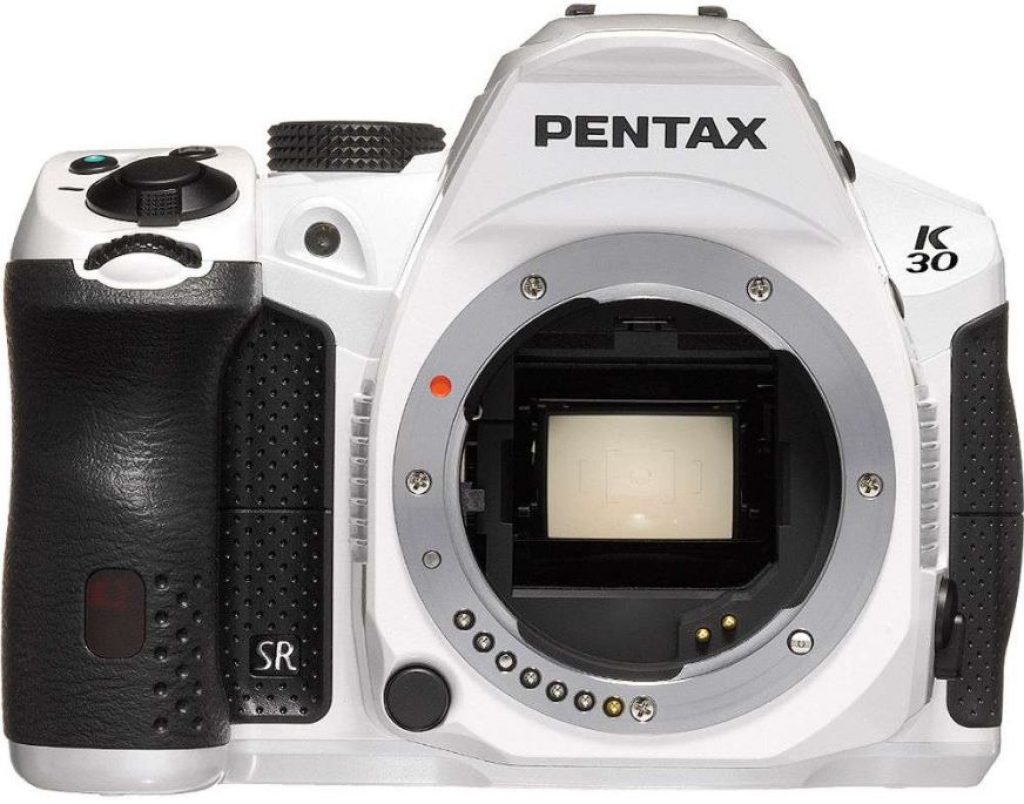 Model: K-30
Lens Mount: Pentax KAF2
Weight: 22.93 oz.
Megapixels/sensor: 16.1MP / APS-C CMOS
Viewfinder: Optical (pentaprism)
The Pentax K-30 is my favorite camera from the viewpoint of aesthetics. We are so used to the completely black or black and silver models that these new colors are a relief. The looks of a camera are not relevant to some people. Others appreciate the beauty of design and precision engineering. And let us not forget that many photographers wear digital SLRs around their necks all day long.
All in all, the K-30 is probably The Best DSLR performance from Pentax. It is not only a beautiful product. This camera also has many impressive features.
It was as if I were returning an old friend the moment I held the camera. The lightweight, the compact design, was in the hands as if it had been made to measure. He is also sturdy, and he has weather seals. The price, capable features, and aesthetic appeal make the K-30 a real winner in my book. The 16MP Sony sensor is one of the main attractions. Others include UI improvements and improved video. A K-30 DSLR is for anyone who wants a quality camera that looks great and is easy to use. It is an ideal choice and one of the best DSLR cameras under $500 for those who prefer a small, lightweight camera with decent image quality.
Last update was on: October 17, 2021 8:58 am
Nikon D3400
Model: D3400
Lens Mount: Nikon F
Weight: 13.93 oz.
Megapixels/sensor: 24.2MP / APS-C CMOS
Viewfinder: Optical (pentamirror)
Nikon's D3400 is another high-quality entry-level SLR for less than $ 500. It was the expected upgrade to the older D3300, but there were no big surprises on the front of the functions. What this camera shines on are improved usability and image quality. Both things are much more important than all the bells and whistles that do not do much more than sound good. The price-quality ratio is undeniable, given the strong performance and user-friendly appeal. It looks like a professional camera, but it will not intimidate new users as soon as they pick it up and turn it on.
The body is small and has a neatly compact design that you can not appreciate with the promotional images. The image quality is excellent, and the single-shot AF is reliable. It is an excellent DSLR for beginners to use. One of the biggest disappointments was the absence of wireless connectivity. I was not impressed with Nikon's SnapBridge connectivity, which slowed down the camera. It is also limited in function. Overall, the Nikon D3400 is an excellent choice for photography at the entry-level and is one of the best DSLR cameras under 500 dollars.
Last update was on: October 17, 2021 8:58 am
Canon EOS Rebel SL1
Model: EOS Rebel SL1
Lens Mount: Canon EF/EF-S
Weight: 14.4 oz.
Megapixels/sensor: 18MP / APS-C CMOS
Viewfinder: Optical (pentamirror)
We are back at Canon again, this time it is the EOS Rebel SL1. It is another lightweight, and compact DSLR focused on the entry-level. The image quality is excellent and comparable with Canon's T4i / T5i. A few things caught my eye with this capable little camera. I found the autofocus consistently fast and accurate. I mention this because not all autofocus systems are equally good or reliable. The live view is also decent. Too many cameras suffer from Live View lag, but it does pretty well in comparison. And the simple touchscreen feels familiar with its range of digital controls.
The Canon EOS Rebel SL1 feels like an old friend when you are familiar with the touchscreens of the camera. It may be a small DSLR, but it is still easy to use, even with larger hands. You might consider this camera if you want to capture images and record videos in Live View. Those who need extra bubbles, whistles, wireless connectivity, and an articulating screen will probably miss it. But overall, the EOS Rebel SL1 is one of the best DSLR cameras under $500.
Last update was on: October 17, 2021 8:58 am
Conclusion
These are the Best DSLR Cameras Under 500 Dollars, and no two models are the same here. The camera that suits you depends on your specific photographic needs and expectations. Every Digital-SLR on this page brings something different to the table. No product has everything, but certain cameras have everything you need. The purpose of this article is to help you make better purchasing decisions. In some areas, you may have to compromise.
There are many things to consider when you are looking for one of the best DSLR cameras under $500. So make sure you make a checklist with preferences. Do not forget to check the video quality and options if that is important to you. Only you can know what you want or need from these incredibly capable entry-level DSLRs.