Looking for the Best Earbuds For Running, but you have not had a chance yet? In this buyer's guide, we have simplified the buying process by searching for 10 different high-quality options. Every product on this list has been researched extensively and has our seal of approval as one of the best audio devices for running.
Many features separate the earbuds in operation, such as waterproof design and wireless technology. In this guide, we will review a wide range of the main features to consider before buying the best earbuds for running. We hope that by the end of the buyer's guide, you will have the information you need to make the right choice and find the best headset for your needs. Even if you do not find what you are looking for, you will have the knowledge to make an informed decision.
Best Earbuds For Running List
Everyone we see has earbuds that cling to their ears. It has become a necessity for entertainment to be with us every time. Now that digital technology is rising and reaching the peak, we have to make good use of it. Best Earbuds For Running are difficult to choose because it depends on many things that you do not have to get in the way during a workout.
Beats Powerbeats Pro
The best wireless earbuds for running we tested are the Beats Powerbeats Pro. Thanks to their ear hook design, these truly wireless in-ears have a very stable fit, so they shouldn't move during your run. They are lightweight and breathable, so they should be comfortable on your ear even during your longest runs.
They have a very neutral, balanced sound profile that is suitable for a wide range of music genres, so you can stay motivated with your favorite songs. They also don't block out much background noise, which can help you stay aware of your surroundings when you're running outside. With a battery life of over 11 hours, it shouldn't run out of power during your workout either.
Last update was on: October 20, 2021 7:13 pm
Bose Sport Earbuds
If you're looking for sports-oriented earbuds with superior build quality, you might consider the Bose Sport Earbuds. These truly wireless earbuds have a much shorter continuous battery life than the Beats Powerbeats Pro Truly Wireless, but they feel very well made and have an even more stable fit. They also have a well-balanced sound profile that should be suitable for all the types of content you like to listen to while running, whether that's pop music or podcasts.
Unfortunately, they don't offer any sound customization features, such as an EQ or audio presets, although the controls can be adjusted through the accompanying app. No matter how you configure it, there is no way to set the onboard volume control. While these earbuds filter out very little ambient noise, that can be an advantage if you wear them while running outdoors and want to remain aware of your surroundings.
Last update was on: October 20, 2021 7:13 pm
Bose Sport Open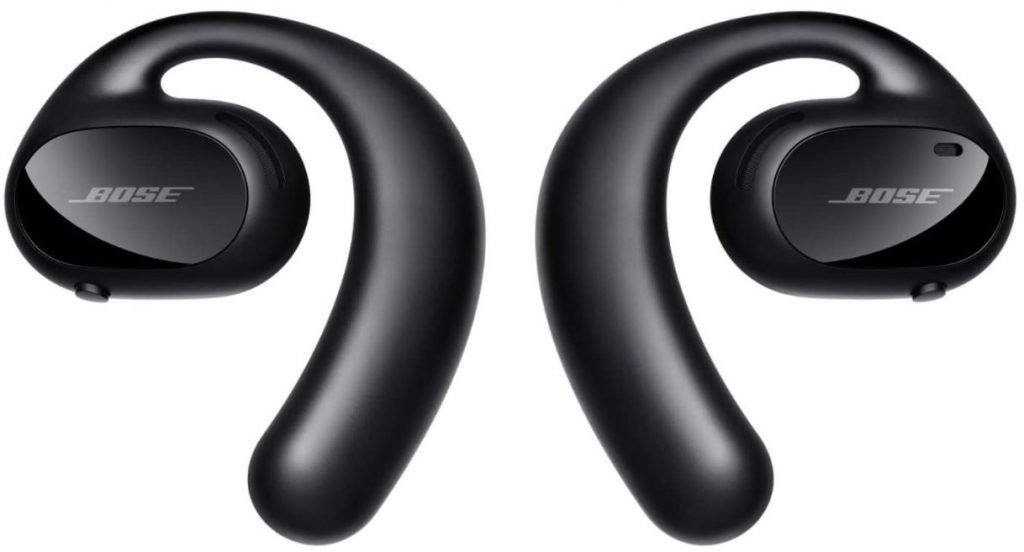 The Bose Sport Open Earbuds Truly Wireless are the best wireless earbuds for running outdoors we've tested. These headphones have an open-ear design, so while they don't block out ambient noise, you can hear what's going on around you while you listen to audio. It also has a very stable fit, thanks to the ear hook design. These headphones are well built, as they are made of a sturdy and durable plastic composite with an IPX4 rating for water resistance, although we are not currently testing this.
The headphones have a continuous playback time of more than nine hours, which is ideal for long rides, and an automatic shut-off timer to save battery power when you are not using the headphones. The buttons are easy to operate, so you can easily play, pause or skip tracks as you move.
Last update was on: October 20, 2021 7:13 pm
Sennheiser CX Sport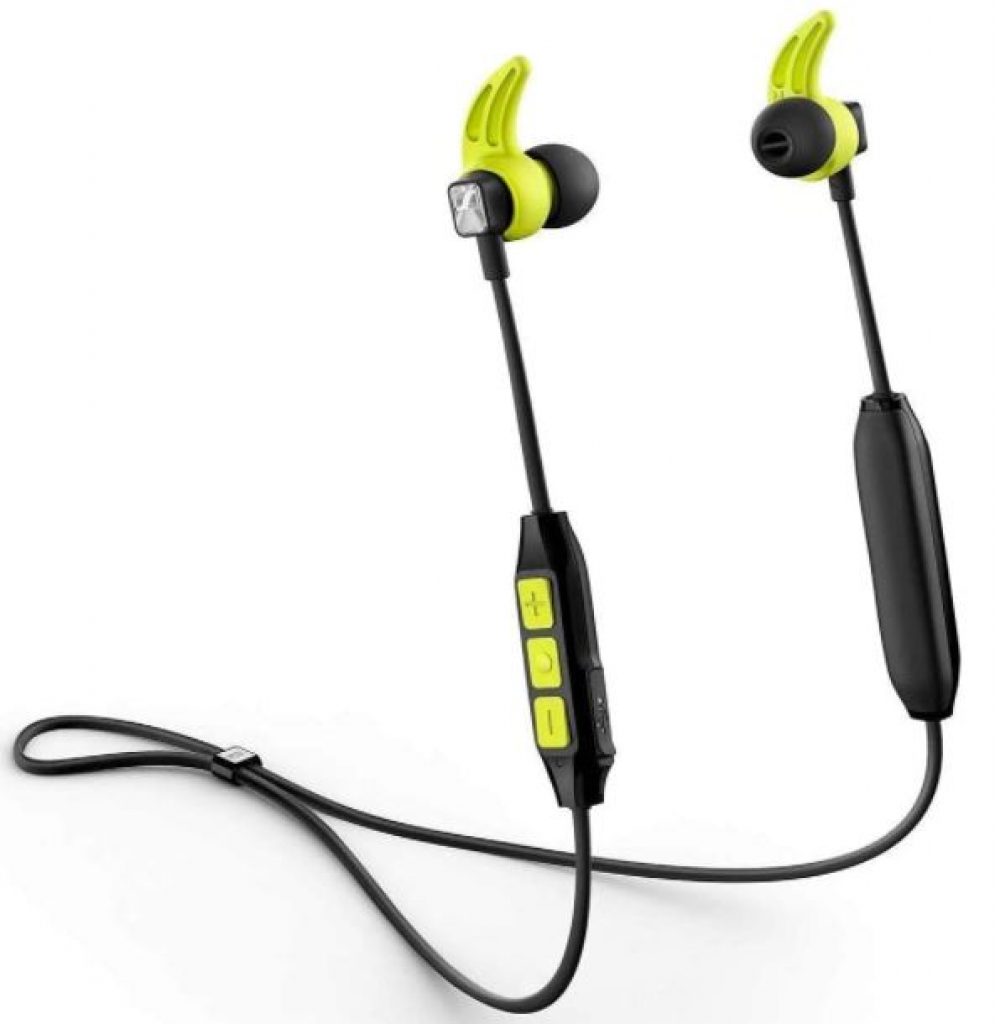 These Sennheisers are designed with running and the gym in mind, with their rubberized ear cups and splash- and sweat-resistant design. The fit is excellent and the noise isolation is good. The earpieces are connected by a short cable with an in-line microphone and controls. The battery has a six-hour usage time and the sound quality is robust and powerful, just what you need when you're gearing up for the finish line or your last set of squats. And now they're available at a bargain price.
Last update was on: October 20, 2021 7:13 pm
JBL Reflect Flow
JBL is a heavyweight when it comes to running earphones, and the JBL Reflect Flow is a long-awaited newcomer to the booming, if rather niche, true-wireless-for-athletes market. In this niche category, however, the JBL Reflect Flow headphones are impressive for the money, especially if you want bass sound for the gym without resorting to over-the-ear headphones. Plus, the 10-hour battery (or 30 with the box) lasts longer than a pretty long running session. There are better wireless earbuds for pure sound performance. But if you're looking for a sporty option, this might be the best choice.
Last update was on: October 20, 2021 7:13 pm
AfterShokz Aeropex
The Aeropex is the top headphone from Aftershokz, which specializes in bone conduction headphones that allow you to enjoy your favorite music without blocking out the sounds of cars, cyclists and other potential dangers around you. The Aeropex uses vibration to direct sound to your auditory nerve, keeping your ear canals open so you can still hear the world around you.
It's a significant upgrade over its predecessor, the Aftershokz Trekz Air, with a lighter weight that makes it barely noticeable when you're running, and an improved IP rating that makes it safe to wear, even in the rain. You might feel the vibrations a little if you turn up the volume, but if you want to be aware of your surroundings while you work out, the Aeropex is hard to beat.
Last update was on: October 20, 2021 7:13 pm
Jabra Elite Sport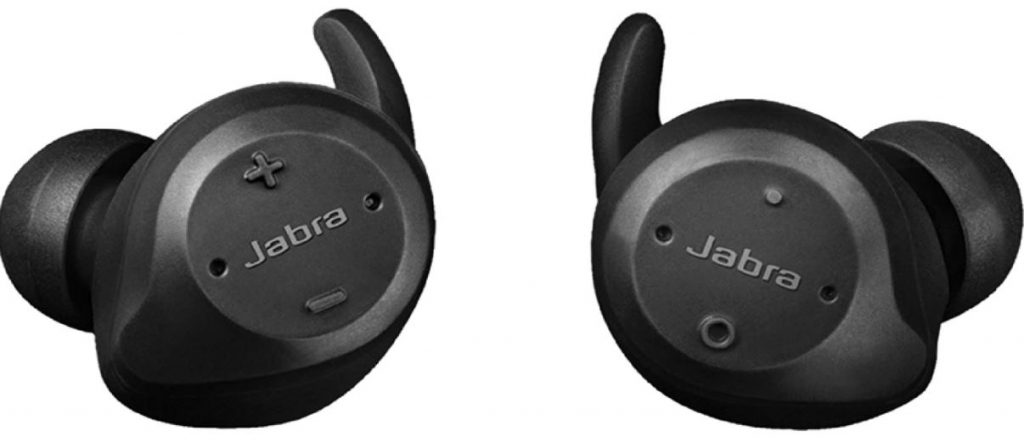 There's wireless, and there's really wireless, and the top-end Jabra Elite Sport is the latter. Besides the wireless design, the main feature of these running headphones is the Hear Through technology that allows you to control how the earbuds let in or filter out ambient noise – with just a quick push of a button. The on-the-go charger offers a total of 13.5 hours of battery life, but with only 4.5 hours on a single charge, slower marathon runners will probably want to continue jogging – although for 99% of your training this won't be a problem.
While not intended for swimming, they are also IP67-certified water resistant. The accompanying app also uses the built-in heart rate monitor to improve your workouts, along with the internal accelerometer to monitor your reps of squats, lunges and the like.
Last update was on: October 20, 2021 7:13 pm
Jaybird Vista 2
The Jaybird Vista 2 is the true wireless successor to the Jaybird Vista, which hit the market in 2020 and was one of our favorite headphones for running. The goal remains the same: to offer workout-friendly headphones that promise a great fit, deliver strong audio quality, and also give you a long-lasting battery life.
While the active noise cancellation isn't as good as that of models like the Sony WF-1000XM3, the combination of fit, low profile design, sound quality and solid battery life still makes the Vista 2 one of the best truly wireless earbuds for both exercising and listening at home or in the office.
Last update was on: October 20, 2021 7:13 pm
Anker Soundcore Liberty Neo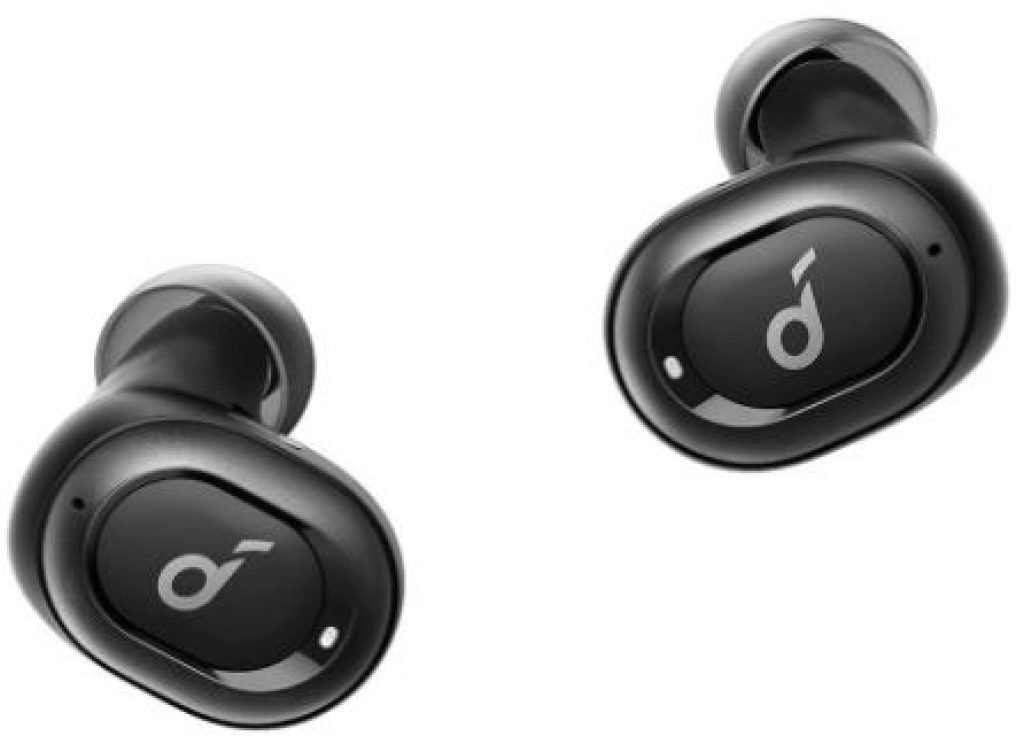 Until recently, wireless buds were either expensive or a bit messy. Now that Anker's derivative brand Soundcore is getting involved, that's no longer the case. The Liberty Neo costs just $70/$70, but are often offered for less than that, as Anker regularly offers discount coupons through Amazon. Liberty Neo offer excellent reliable Bluetooth connectivity, a good fit and just enough battery life to make them suitable for workouts.
The sound is solid rather than spectacular and obviously they can't compete with Powerbeats or the other more expensive wireless earbuds further down this list, but come on – for the price, they're very good and for what you actually pay for them, they're remarkable.
Last update was on: October 20, 2021 7:13 pm
Jabra Elite Active 75t
If you're looking for a great wireless headphone for running, but don't have enough of Powerbeats Pro, the Jabra Elite Active 75t is your new workout buddy. It's also great for workouts at the gym, cross-training, biking, spinning, rope running and anything else where you get sweaty. Since using these and the Powerbeats Pro, I wouldn't want to go back to even the most minimal wired Bluetooth headphones.
For workout purposes, the 75t sounds great. Actually, they sound good even when you're not working out. It has plenty of bass, is great for pounding, workout-friendly music, and also has a reasonable amount of musicality. I've often used them as headphones outside of the gym/running environment.
Impressively, Jabra has now added active noise cancellation via a software update. This may not be of the highest level of noise cancelling technology, but it is a useful and welcome addition nonetheless.
Last update was on: October 20, 2021 7:13 pm
Things To Know Before Buying Best Earbuds For Running
Wireless Technology
Running with earbuds with a wired technology can be quite a job because the cable can get in the way and make the experience uncomfortable. Therefore, it is ideal to buy a pair of earbuds that use Bluetooth wireless technology. Here are some functions you should look at before buying the best earbuds for running:
Connection distance: the average connection distance for most Bluetooth devices is about 10 feet, which is ideal for runners because you have your smartphone more than likely in your pocket.
Battery life: the battery life is another important factor you need to look at because it determines how long you can work with it. The average lifetime of wireless headphones and earbuds is about 8 hours, which is usually more than enough for marathon runners, crossfitters and the casual jogger.
Bluetooth version: for more stable connections, consider getting an audio device with the latest Bluetooth technology. Bluetooth 4.2 and higher is ideal for achieving good audio quality and a stable connection. However, it is not a good choice to do something along the lines of Bluetooth 3.0, because the technology is outdated.
Durability
The best earbuds for running should be very durable compared to other options on the market because they must be resistant to drop, water, sweat, and dust. The chance that you drop your headphones while running is greater than with any other activity. As a result, you must check the materials that were used to manufacture the product. Full metal housing is ideal, but a rubbery design is also good because it absorbs the shock of the fall.
In addition, check that the earplugs are watertight – otherwise sweating and rain may damage the drivers. This feature is a must for runners because you never know when it can rain. Make sure you purchase the product with a rating of IPX5 or higher, because everything that is lower may not be right.
Audio Quality
The sound quality should not be sacrificed while buying the best earbuds for running just because the earbuds are made to be used. Look at the drivers and the frequency response to check if the earbuds have great audio. Normally 8 mm drivers are installed in the headphones and the frequency range is usually around 20 Hz-20 kHz.
Moreover, most earbuds have sound-isolating earplugs, which further improves the experience because you can not hear your surroundings. This also means that you can concentrate on running and enjoy the music if you get disturbed. Not being able to hear your surroundings can be very dangerous – for example when jogging along a road.
Comfort
Comfort is one of the most important aspects of the best earbuds for running because when they are difficult to wear, it ruins the whole experience. That is why it is important to buy earbuds that use super soft silicone that can be worn comfortably at all times. You can also purchase earphones separately and place them on your newly ordered earbuds. You can attach earwings to the earbuds to hold them securely in place during jogging, which means that the chance of them falling is significantly reduced.
Convenience
While jogging, it can be annoying to grab your phone every time you want to skip a song or control the volume. That's why buying The best earbuds for running, built-in buttons is a must-have feature. The ability to customize your musical experience is a huge bonus and even saves time – moreover, you can focus more on jogging and not on your phone. You can also make hands-free calls if your earbuds have a built-in microphone. However, the quality of the microphone is usually not that good and the noise reduction function is required to reduce the impact of ambient noise.