You're probably tired of listening to the bad sound of those cheap earbuds that come free with phones or other devices. However, headphones on or over the ear are not the ideal solution if you want to take your music with you wherever you go. Moreover, high-quality items are not budget-friendly. So in such a case, you can best upgrade to a pair of high-quality earphones. And today, we are here with our list of the best earbuds under $200.
There is a wide range of best earbuds under $200 available from many brands, and people love these portable devices because of their excellent sound quality and the convenience of playing music everywhere. Different models of earbuds vary in function – from noise-isolation to water and sweat resistance and Bluetooth connectivity.
The best products in the line should have excellent sound quality, feel comfortable for extended periods, and stay functional for longer periods. View the most important factors to watch out for a while shopping for the best earbuds under $200.
List of the best earbuds under $200
Jabra Elite Active 75t
The Elite Active 75t was already an excellent set of earphones before Jabra added active noise cancellation; it sounds warm and rich in detail and has one of the most comfortable and secure fits of its kind. The battery lasts pretty long, too: we played music for 7 hours after one charge.
The ANC itself isn't up to the level of Bose, but it works well enough to be a very welcome upgrade. It can suppress consistent thump noise as well as speech, something that lesser ANC earbuds have trouble with. And if you want to conserve battery life, you can turn off ANC and use the surprisingly effective passive noise cancellation feature instead. Overall, this is one of the best earbuds under $200.
Last update was on: September 17, 2021 4:51 am
Apple AirPods Pro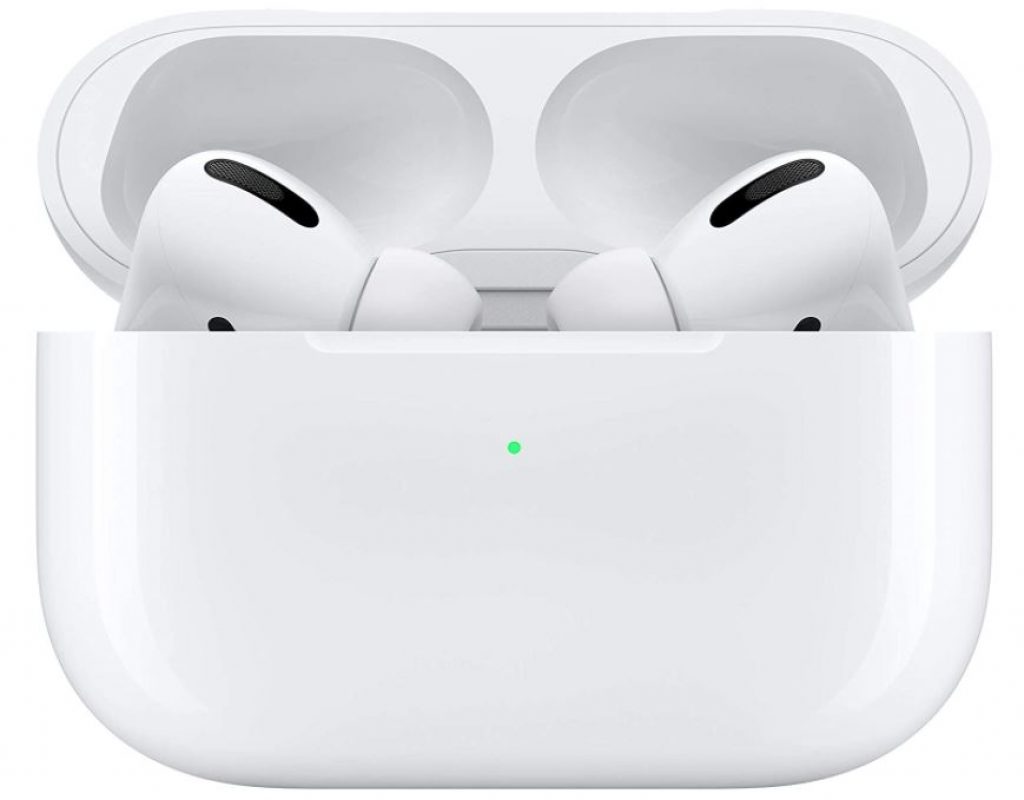 As the top of Apple's line of wireless earbuds, the AirPods Pro offers ANC where the standard Apple AirPods do not. And that's not the only benefit of this high-end set of ANC earbuds, especially if you pair them with a recent iPhone or iPad. That way you get access to a range of features you wouldn't get when using them with an Android phone, such as fast pairing and spatial audio.
The latter is particularly impressive: when watching videos with surround sound support, the starting points of the different sounds remain consistent with the position of the screen, even if you move your head, creating a 3D effect. Overall, this is one of the best earbuds under $200.
Last update was on: September 17, 2021 4:51 am
Samsung Galaxy Buds Pro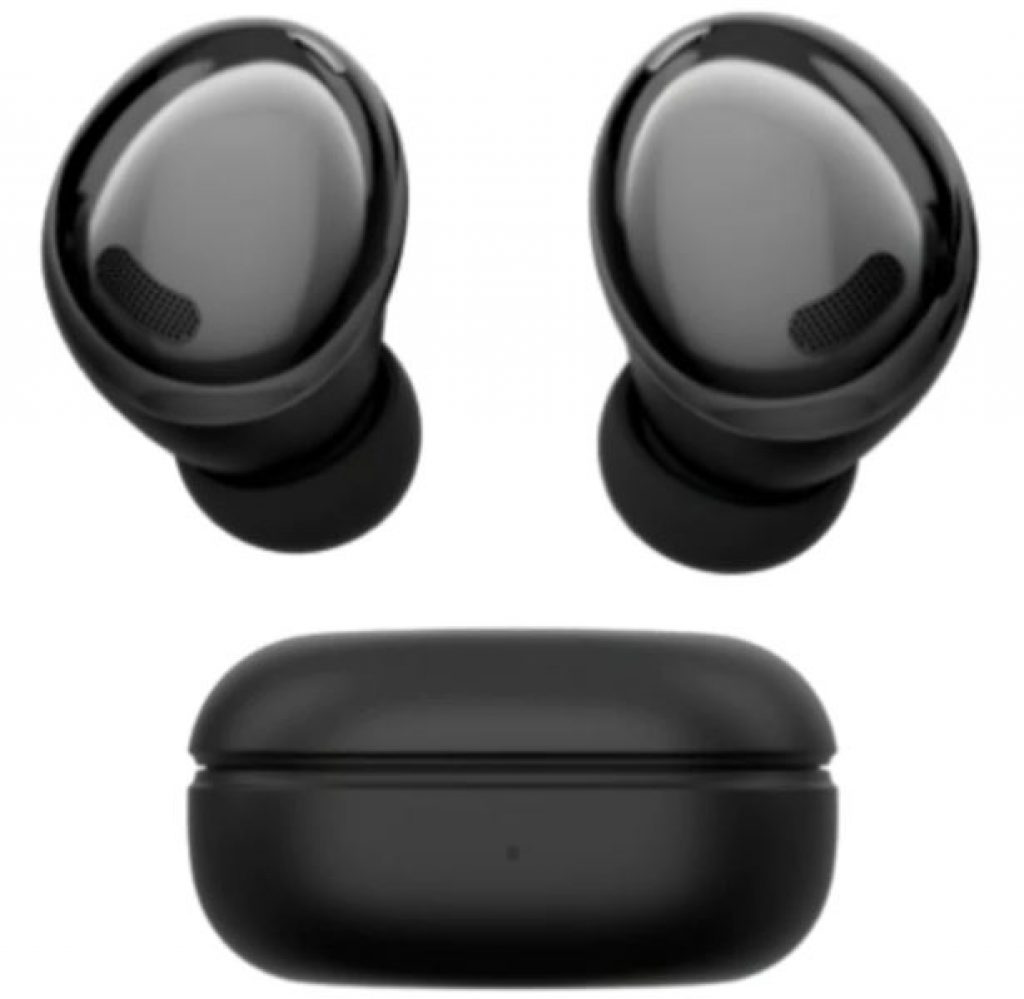 The Galaxy Buds Pro has its own version of spatial audio, called 360 Audio, but you need a relatively new Samsung Galaxy phone to make it work. But even if you don't have one, you can take advantage of the ANC, which is a huge improvement over the old Samsung Galaxy Buds Live. This is a much better pair of earbuds overall, with a more stylish, better waterproof design and improved sound reproduction to complement that improved ANC. And it's worth installing the Galaxy Wearable companion app for many more features and personalization options. Overall, this is one of the best earbuds under $200.
Last update was on: September 17, 2021 4:51 am
Anker Soundcore Liberty Air 2 Pro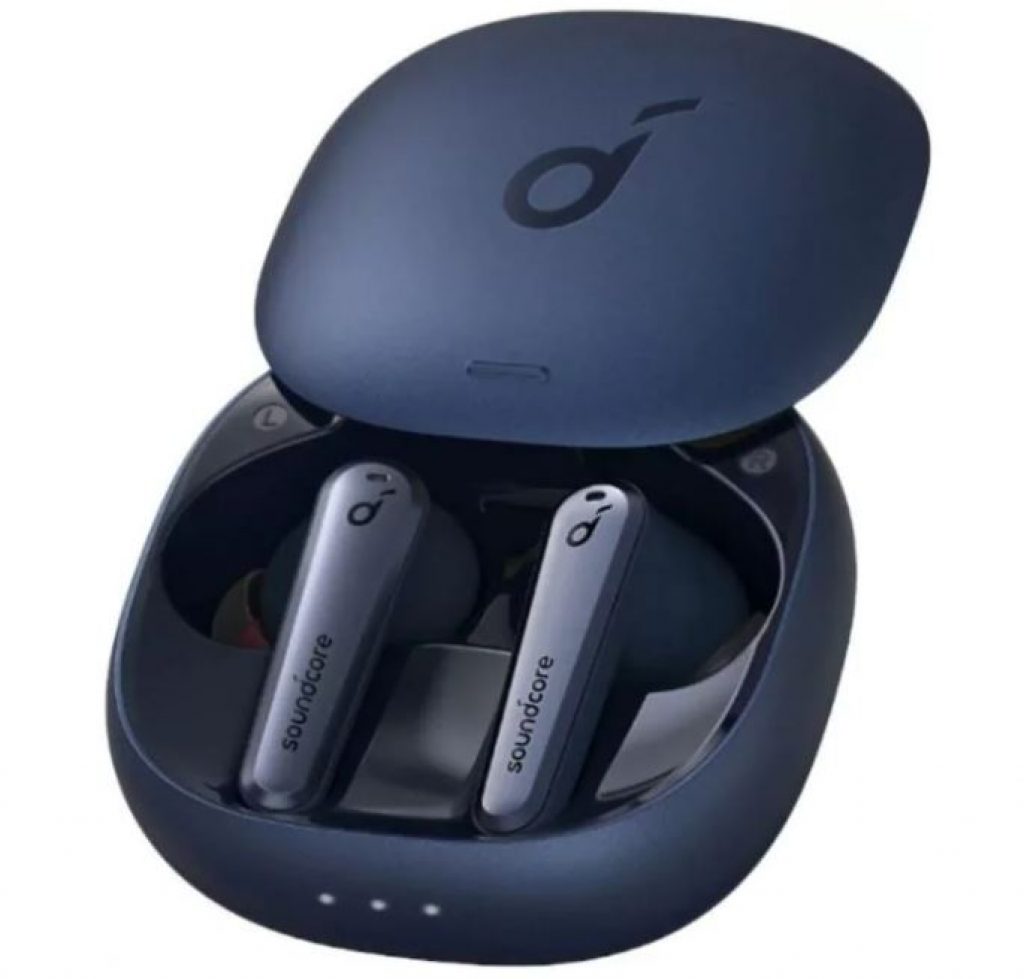 What if you're looking for cheap noise-cancelling earbuds? Then you have two good options: the JLab Epic Air Sport (below), and the Anker Soundcore Liberty Air 2 Pro. The latter is a bit more expensive, but still an excellent value for ANC earbuds standards – and it even comes with several modes, so you can tweak the noise cancellation depending on whether you're indoors or outdoors.
Like the Sennheiser Momentum True Wireless 2, this (much more affordable) pair also offers extensive EQ adjustment via the app, but its best noise-based feature is HearID. This analyzes how you hear different frequencies to create a personalized sound signature, which in our case sounded much better than the default settings. Overall, this is one of the best earbuds under $200.
Last update was on: September 17, 2021 4:51 am
Jabra Elite 85t
The Jabra Elite 85t, another high-end option, is one of the few pairs of noise-cancelling earbuds that come close to Bose in terms of ANC effectiveness. Three microphones on each earbud do a great job of muffling everything from traffic whizzing by to barking dogs. Battery life is mediocre, call quality is on the low side and there are some software bugs, but none of these can completely spoil the Elite 85t. If you want top-quality ANC without the somewhat clunky size of the Bose QuietComfort Earbuds, this could be a great alternative. Overall, this is one of the best earbuds under $200.
Last update was on: September 17, 2021 4:51 am
Beats Studio Buds
The cheapest noise-cancelling Apple earbuds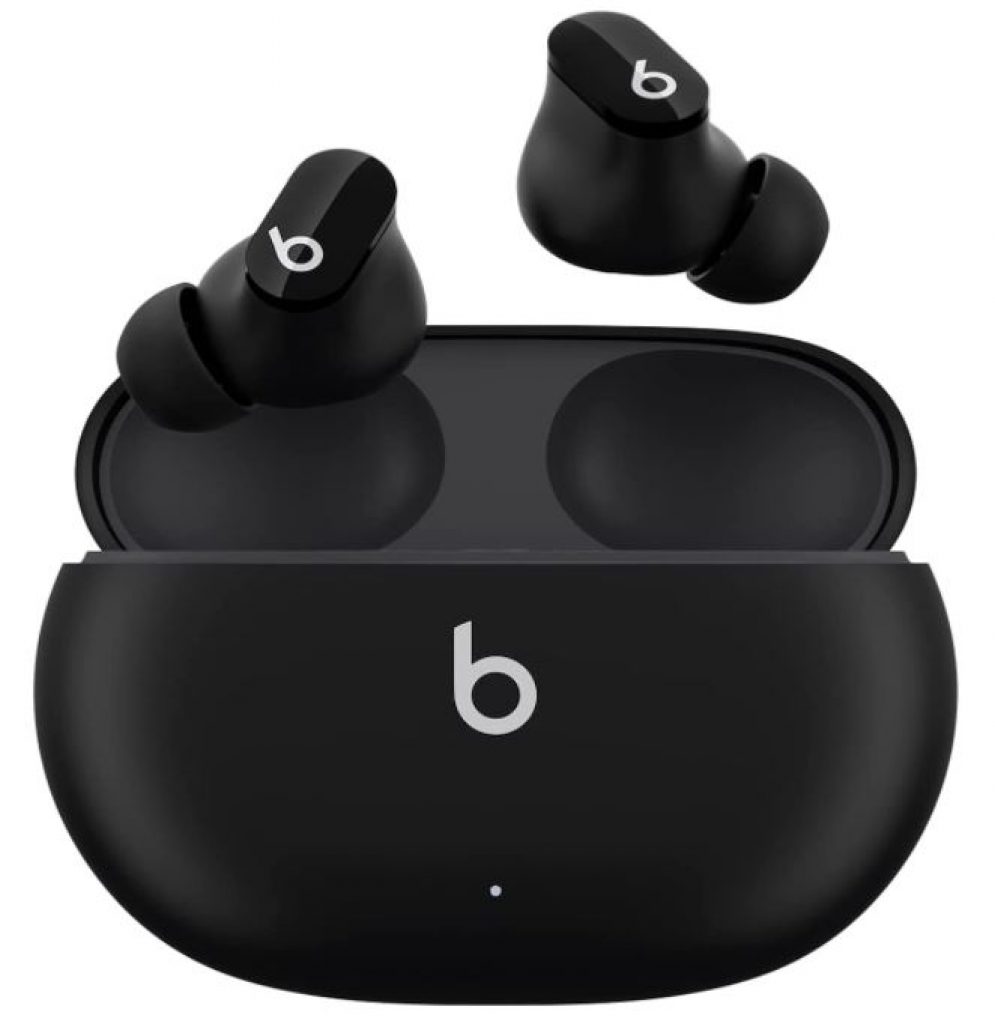 When the first rumors started swirling around the Beats Studio Buds, we weren't sure if they would have active noise cancellation on them at all. But against all odds, this pair of earbuds combines an affordable price with full ANC – complete with ambient sound mode. Who would have thought Apple would come up with such a bargain?
The Studio Buds also surprise in that they are much more platform-agnostic than previous Beats headphones. That means that while there are some exclusive goodies for iOS users, Android owners can also benefit from fast pairing and Google Assistant support. Whatever mobile platform you're on, this is another great way to get ANC without a premium price. Overall, this is one of the best earbuds under $200.
Last update was on: September 17, 2021 4:51 am
MEE Audio Pinnacle P1
The MEE Pinnacle P1 earphones should be your first choice if you are a music lover and have an ear for better sound quality. It is the flagship headset of the company that has come to perfection after two years of effort behind the design, engineering, and refinement. The MEE team knows how to adjust the audio presentation to go into direct contact with music lovers. The technicians have also focused on quality, which results in a stable earbud that is ready for abuse.
The Pinnacle P1 comes with three pairs of foam earbuds, 6 pairs of silicone ear tips, two cables, a one-button remote control, and a stereo adapter. There is also a premium hard case with a magnetic flip cover to take with you. The earbuds exhibit a higher degree of durability and resistance to deformation due to the construction of zinc alloy. Their construction is super strong, and you should be better about the floor if you accidentally drop them!
The audio coming from the Pinnacle P1 is balanced and consistent. The ideal tonal balance does not make you feel tired, even after listening to music for hours. You will soon identify the deep bass as one of the essential features of the earbud. The bass is noticeable even in the lowest tones, which are lucid enough to show a wide range of tonal values over the bass range.
Last update was on: September 17, 2021 4:51 am
V-MODA Zn Earbuds
The V-MODA earbuds are known for the production of advanced mobile audio products with excellent sound quality. The new Zn Audiophile headphones are in focus when you're wondering if the in-ear style contains the distinctive sound of the company. The build quality of the ear hooks is solid, and the sound quality seems lively, robust, and lively. V-MODA treats its products as fashion accessories. The Zn earphones are no exception. They have an impressive design and appearance.
It comes with the earpieces, a metal y-splitter, remote control with 3 buttons, and extra sets of earpieces. The earbud has a striking design that is emphasized by the graceful sculptural details on the metal part. The cord also looks cool with a fabric called DiamondBack. Just buy a V-MODA Zn earbud and let the music speak for itself! It delivers a loud sound, with a great balance between the tone frequencies.
As a result, you will not feel any inconvenience while listening to overly compressed songs, because the Zn makes the loud tones bearable. The rich bass response will amaze every music lover. It's an incredible performance for an earpiece priced below $200 to produce such bass detail and depth. The sound image is also wide, and noise isolation is good. You can use it comfortably in a metro or public places.
The sound quality is so good, and the earmuffs fit so comfortably that you can listen to music for a long time on a piece of music. Listener fatigue will never be a problem. Overall, this is one of the best earbuds under $200.
Last update was on: September 17, 2021 4:51 am
Bose SoundSport Earbuds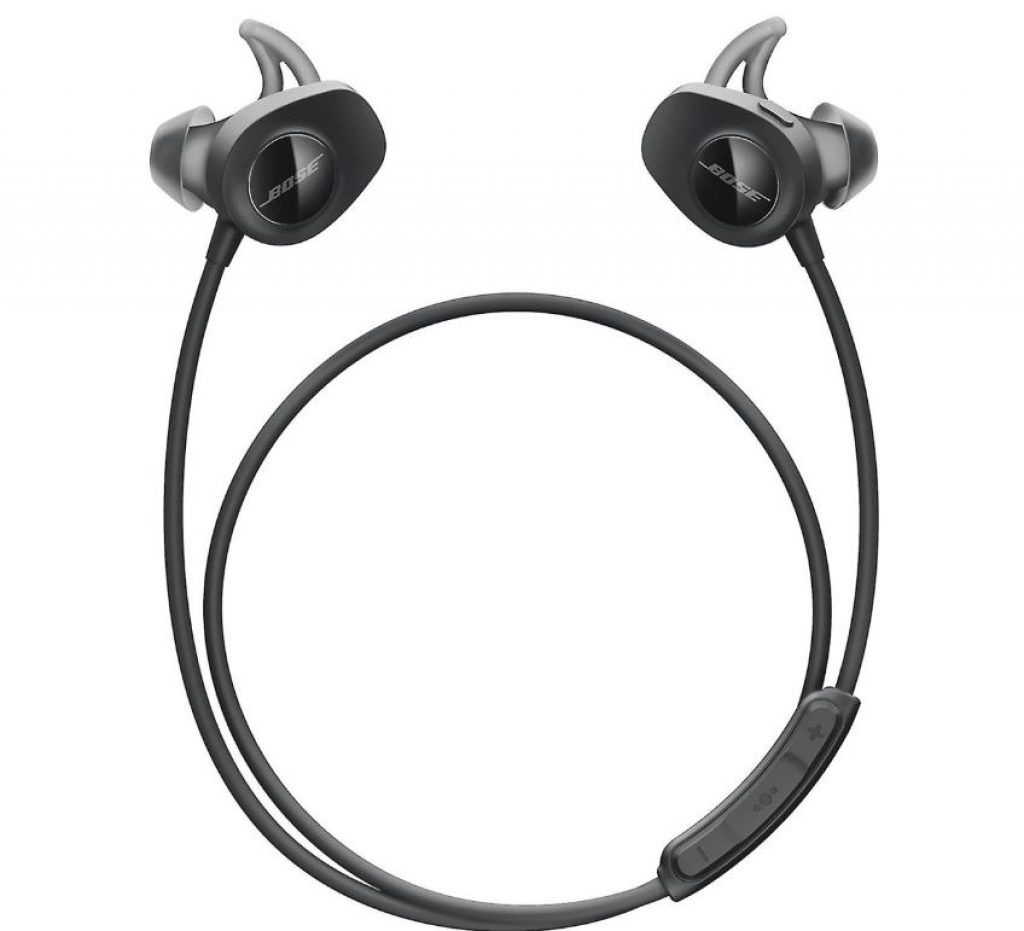 The Bose SoundSport earbuds tick all the boxes when you think of budget-friendly earbuds that are capable of delivering premium quality. The earbud is super comfortable, sweat-resistant, and stays soft in your ears. It may not offer the best of audio quality, but you can not ignore the eye-catching design and the excellent fit. Besides, it is a relief for those people who want to enjoy the sound quality of in-ear headphones without cramping the tips into their ear canal.
The SoundSport earphones come with 3 pairs of exchanges in three different sizes, remote control with 3 buttons, a matching protective bag, and a clothes clip. The earbud has a sturdy construction and has an athletic appearance. You can use it during your daily activities and intensive training because the sweat- and weather-resistant design ensures maximum comfort, and the StayHear tips ensure that you stay in place all day long. The durable cable is slightly shorter than the standard length because you do not want to let it hang during your activities.
The Bose SoundSport pumps out a great sound in all genres. It sends every detail of a song – from spicy drums to the cheerful voice of a voice – clearly to your ears. You may want more bass, especially if the volume is low. However, the result seems satisfactory if you increase the volume to rattling levels of the eardrum. In short, it delivers a clean, clear, and overall balanced sound. The bass is a bit weak, but the quality is perfect for the price. Overall, this is one of the best earbuds under $200.
Last update was on: September 17, 2021 4:51 am
BeoPlay H3 by Bang & Olufsen
Bang & Olufsen's premium BeoPlay H3 earphones are on the verge of entertainment but lack the polished touch of a luxurious pair of in-ear headphones. However, it will not fail to impress you with its sophisticated Scandinavian design. The earpiece produces an accurate sound that will appeal to a wide range of listeners. If you want an elegant earbud that provides excellent performance for a reasonable price, the BeoPlay H3 is a great option.
Available in three different colors, the BeoPlay H3 is compact and lightweight but offers durability with a stainless steel housing. It has a subtle design that is more noticeable than noticeable, but you will still not miss the fine details like the 23 tiny vents that provide a more open sound and better acoustic performance. Remote control with three buttons on the cable offers additional functions. You also get four pairs of soft rubber ear cups in four different sizes.
The earbuds close the ear canal well, resulting in a safe, light feeling. The BeoPlay H3 delivers an almost balanced sound signature – not too many basses or overly clear and detailed highlights. However, once you have set the EQ to the right level, you can enjoy your favorite songs at crystal clear heights. There is no lack of detail and depth in the mid-tones, but they still retain clarity.
This function makes listening to rock music in this earbud a pleasure for the ears! The bass is also clean and tight, and there is no shortage of low-frequency pops, even after the volume level has kids been boosted. However, the more you listen to the warm, easy sound, the more you desire a bit more precision in the low-frequency performance. Overall, this is one of the best earbuds under $200.
Last update was on: September 17, 2021 4:51 am
Things To Know Before Buying Best Earbuds Under $200
Sound Quality
The best earbuds under $200 offer a high-quality sound that maintains overall frequencies – bass, mid-tones, and treble. Most inexpensive models struggle to deliver an excellent bass response, but the quality models overcome the barrier. However, you can still not expect them to provide the spacious, deep sound of headphones with a high range. Nevertheless, good earbuds offer detailed sound, including an excellent range in all areas – high, mid-range, and bass.
Excellent Fit
The fit is just as important because you do not want to adjust it constantly while jogging in the park or while working with the subway. Traditional buds nestle gently in a normal-sized ear-hole and fit nicely through their rubber or foam ends. Some models, however, are designed to sit comfortably in your ear canal and form a very tight seal. Audiophiles certainly love that in-ear style, but some people feel uncomfortable because of isolation of background noise and the way the buttons press on the ear canal.
The fit also depends on the type of tips, which are mainly available in foam, rubber, and silicone. The squishy foam tips provide better sealing of your ears, but the rubber tips are more breathable and more comfortable to clean. On the contrary, silicone tips are available in bi- or tri-flange styles that form deep into the ear canal and provide better background isolation.
Connectivity
You can use two types of Bluetooth earbuds: either fully wireless or available with a short cable. Both models allow you to connect wirelessly to your devices. These earphones send sound within a small range. Some Bluetooth models offer additional functions such as tracking distance or oxygen consumption, which come in handy during fitness exercises. So, think wisely before you choose one of the best earbuds under $200.
Conclusion
Although Best Earbuds Under $200 price range may not offer you the best listening experience that money can buy, the key here is their ability to meet your specific requirements in more than one area of performance. So even though you may find it hard to find a pair of earphones that have reduced their list of functions to the absolute minimum and have opted for universal design. So that they can only prioritize the audio quality to compete with considerably more expensive models, you indeed come across different models for which their primary focus is on delivering above-average sound quality.