Earbuds provide us with an invaluable reward for a small price: our peace of mind and those few minutes away from the constant chatter of the world. Gym, metro, work, home, everywhere are our regular partners in the crime of loneliness. Their importance has led to pioneering research that packs powerful sound and comfort into these tiny structures within the small budget of $50. Today, we are here with our list of best earbuds under $50 budget.
The market is capable of ensuring sustainable construction and a deep, substantial sound signature of the small drivers in this price range. We've sorted thousands of earbuds to find the best earbuds under $50 that keep the quality and price in balance. These earbuds cover the $50 price range, connectivity, functions, and audio signatures.
List of the best earbuds under $50
As you can see, there are plenty of great earbuds that you can get for under $50. None of these will destroy the bank, and you will still get the same excellent quality you are looking for. These will also stand out in daily use – you do not have to worry about breaking up in the gym after a few weeks.
FIIL T1X True Wireless
One of the best earbuds under $50 we tested are the FIIL T1X. These well-built in-ears have versatile overall performance, and their comfortable design makes them a solid choice for long listening sessions. They're also stable enough to stay in your ears even during your workouts, and they come with lots of different sized earbuds and stability fins to help you find the best possible fit, which is nice.
Out-of-the-box, they have a fairly neutral, though slightly bass-heavy sound profile that adds some extra thump and punch to your audio. If you prefer a different sound, you can adjust them with the fifteen different EQ presets available in the FIIL+ companion app. They don't leak much sound either, so you can turn up the volume on your favorite songs without really disturbing those around you.
Last update was on: October 26, 2021 3:21 am
Skullcandy Dime True Wireless
If you are looking for an even more affordable truly wireless headphone, consider the Skullcandy Dime True Wireless. While not as comfortable as the FIIL T1X True Wireless and with a much shorter battery life, the Skullcandy's price is a lot lower. These well-built in-ears have a well-balanced sound profile with a touch of extra thump, rumble and boom. Still, this shouldn't overpower more vocal content like podcasts, as voices are reproduced clearly and accurately.
Like the FIIL, they passively suppress a fair amount of ambient noise around you, such as office chatter, and barely leak audio, so you can listen to your favorite mixes at a high volume without disturbing those around you. Unfortunately, they only last four hours continuously and don't have a power-saving mode to conserve battery power when you're not using them. Overall, this is one of the best earbuds under $50.
Last update was on: October 26, 2021 3:21 am
Anker Soundcore Life Dot 2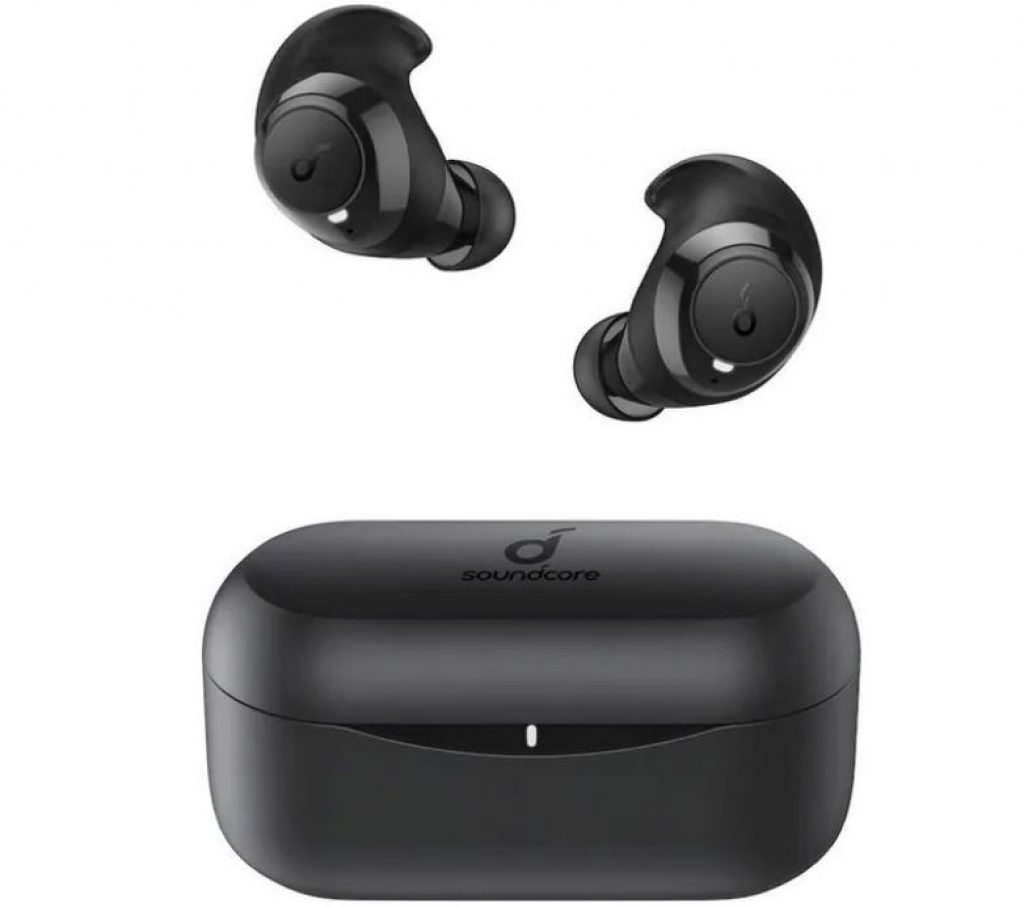 The best noise isolation earbuds under $50 we tested are the Anker Soundcore Life Dot 2. These well-built in-ears may not come with an ANC feature, but they still do an impressive job of passive isolation from background noise. They can block out ambient sounds typical of an office environment, such as people chatting around you or the hum of AC devices nearby.
They have a light bass-heavy sound profile that adds some extra thump and punch to your audio. They also don't leak much sound, so you can turn up the volume on your music without really disturbing those around you. Although they only last a little over seven hours after one charge, their portable charging case provides about 12.5 additional recharges, which should be more than enough to power you during long days on the road.
Last update was on: October 26, 2021 3:21 am
JBL Reflect Mini 2 Wireless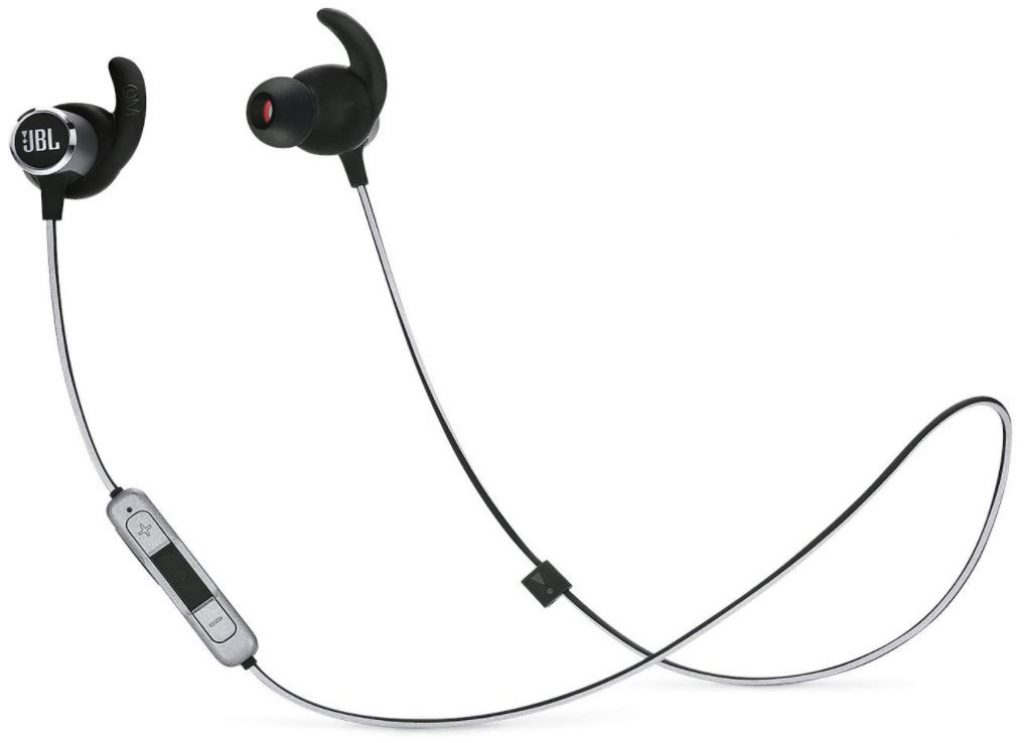 We love workout earbuds for their safe, sweat-friendly designs, but we also like to wear them for commuting and at work. Case in point: these coveted JBL sport headphones. These earbuds have a wireless design, but are connected to a strap that goes around your neck, so you can just take one out of your ear without losing it on a treadmill or when you run into a friend on the sidewalk. There's a built-in remote to change the volume of your music or calls, along with a microphone so you can wear them during meetings as well. Overall, this is one of the best earbuds under $50.
Last update was on: October 26, 2021 3:21 am
Skullcandy Sesh Evo
It doesn't matter that these Skullcandy earbuds are super affordable and cost less than $50 – they have a handful of features that make them just as worthy of a place on this list. You have up to 24 hours of play time when you charge them in their charging case, and you can still play music with just one of the buttons in your ear in case you're at work or commuting and need to be able to hear your surroundings.
We like that you can adjust the sound, whether you're listening to music, listening to a podcast, or streaming a movie. And best of all, they're rugged enough that you can use them safely while exercising or running in high summer temperatures, or even in the rain. Overall, this is one of the best earbuds under $50.
Last update was on: October 26, 2021 3:21 am
Beats Flex Wireless
If you're a devoted fan of Beats over-ears, we think you'll enjoy the portability of the brand's buds. They have a battery life of a dozen hours, but we should note that they don't come with a charging case, so you'll need to bring a separate portable charger or make sure you charge them when they're low, especially if you're using them on a flight. We like that the caps are magnetic, so they won't get tangled when you store them in your backpack or pocket. Overall, this is one of the best earbuds under $50.
Last update was on: October 26, 2021 3:21 am
JBL Quantum 50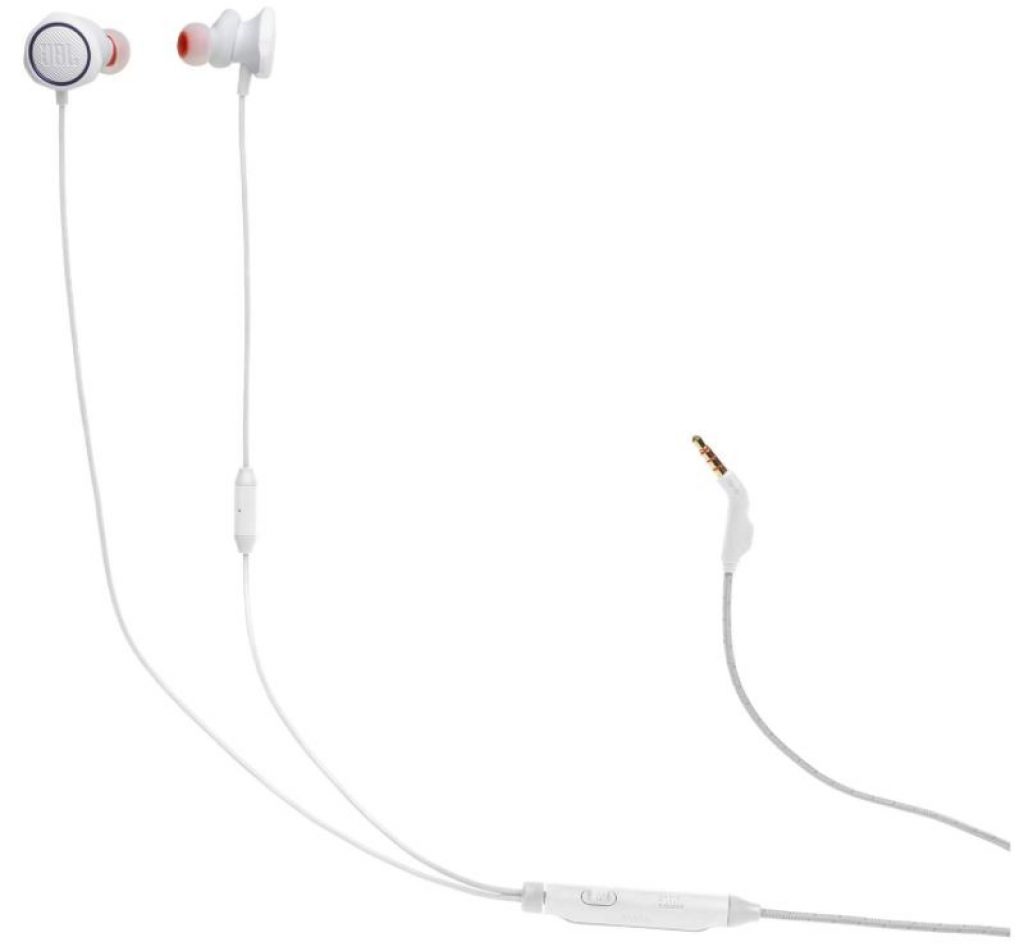 It may feel strange to go back to a pair of wired earbuds, but these JBL Quantum 50s are an affordable choice for mobile gaming, music and especially to use for travel because they connect via the headphone jack – perfect for watching movies on flights. Volume couldn't be easier to increase or decrease with the remote on the wire, along with a mute slider when you want to hear an announcement or chat with a colleague. Overall, this is one of the best earbuds under $50.
Last update was on: October 26, 2021 3:21 am
JLab Go Air
For the price, you get value for your money with these earbuds from JLab, which last about 20 hours when fully charged. As for the fit, the company says they come in a little smaller, so you should take that into account when choosing one of the included earbuds, whether you're running or hopping on the subway.
There are also three different sound settings, from a balanced mode to a bass boost mode that I'm sure you'll need for your workouts. Need to go to a Zoom meeting? These wireless earbuds also have a microphone, so you can seamlessly switch from music to your meeting. Overall, this is one of the best earbuds under $50.
Last update was on: October 26, 2021 3:21 am
Linsoul Tin Audio T2
Sometimes you don't need crazy stuff, you just need solid sound that you can put in your back pocket. For that, it's hard to beat the Linsoul Tin Audio T2 earbuds. These earbuds have been making the rounds all over forums for their good sound and construction for the price. While you shouldn't expect them to blow you away (I mean, they're only $50) you can certainly trust them to get the job done whether you work from home or commute to the office.
These use an MMCX detachable cable, so you can just swap out the wire instead of buying a brand new pair of earbuds. If you throw in memory foam earbuds, they can't be beat. Overall, this is one of the best earbuds under $50.
Last update was on: October 26, 2021 3:21 am
MEE Audio M6
MEE Audio M6 made some waves because it was an excellent earpiece at a meager price. The M6 Pro outperformed the predecessor with its advanced design and detachable cables. The best part about these super-affordable earbuds is that all parts can be purchased separately. The M6 Pro even sounds like a professional monitor with its neutral and natural audio. The precise design of the earplugs and the cable is fantastic. M6 Pro nails every top quality we looked for in the best noise-isolating earplugs.
The detachable cables have a metal netting covered with transparent plastic. These budget earplugs come with two detachable cables. One is with an inline operation with three buttons, and the other is a pure audio cable. With most earplugs with a detachable cable, the main problem is to get a spare cable when the original cable fails. MEE anticipates this and delivers two cables. Not only that, every part, whether it is the left earbuds or the right earbuds or the wire, but it can also easily be replaced by contacting MEE.
Last update was on: October 26, 2021 3:21 am
Shure SE112-GR
The Shure SE112-GR shouldn't come as a big surprise. The brand has a well-deserved reputation for quality audio products. These come with an in-line microphone option, but those cost around $60, putting them outside the earbuds under the $50 price range. But know that if microphone quality is important to you, you may want to spend the extra $10 for that version.
The first thing you notice upon unpacking is the quality of the cable. The heavy-duty cable ends in a right angle. The maximum is 105 dB, which approaches the pain threshold (120 dB) for most people. But this can be a good thing. It means you don't have to exhaust your device to get a comfortable sound.
If you want to wear these earbuds in the typical earbud style, you will be a little surprised, since they have to be worn over the ear. It may be strange, but many earbuds have this approach. In addition, this reduces microphonics, which occurs when vibrations from the cable interfere with sound quality. Overall, this is one of the best earbuds under $50.
Last update was on: October 26, 2021 3:21 am
Panasonic Ergo Fit
Eventually, all good things come to an end, so we close the list with the Panasonic Ergo Fit. These earbuds are comfortable and cost around $10, which is just outrageous. As for the build quality, they look cheap, and they are. They get tangled easily, so be careful not to crumple them up and stuff them in your pockets. However, the sound quality is better than anything you can find for this price and they just do the job.
Originally designed to match the colors of the 5th generation iPod nano, the Ergo Fit is available in eight different colors, so chances are you'll find one you like. You won't be surprised to learn that the earbuds have an ergonomic fit, meaning they stay in the ear pretty easily. If you decide to get another pair of cheap headphones on this list, these are worth picking up as a second pair to compliment them. Overall, this is one of the best earbuds under $50.
Last update was on: October 26, 2021 3:21 am
Are Budget Earbuds Worth it?
The price of a pair of earplugs is about built quality and audio quality. The building material needed to make earplugs cost relatively less. The majority of the capital goes to research and marketing. $50 is a reasonable budget to innovate and provide good sound for a large audience. Within this price, you can get a reasonably good audio quality that can easily distinguish informal listeners. For more than $50, go to the light audiophile area.
At a higher price, you get a more neutral response and more resolution. Unless you are a music critic, you do not notice the difference. The best earbuds under $50 selected here offer an excellent audio resolution for the price. The market of casual listeners is in favor of bass-heavy, bass-bumped, or warm audio response. Small drivers of reasonably priced earplugs can quickly achieve this. We also supplied several relatively neutral sounding earplugs.
Key Features Of Budget Earbuds
Audio: Although the sound characteristics of the best earbuds vary from less than $50, we have only selected those who do, whatever they do best. There is no thumping bass or tinny sound here. You get as much detail as the price can produce, in some cases, more. Earplugs with decent expansion on both sides of the frequency spectrum have been selected.
Built Quality: Durable earplugs that live up to their price were selected for this list. The joints were checked for possible weak points. The integrity of the gearbox and the plug housing was questioned. It also depends on how you handle it. We also tested how comfortable the earplugs were for prolonged use. The type that hurt the inner ear was avoided.
Features: On the higher side of the price range of $50, the best earbuds have many useful features, such as detachable cables, Bluetooth connectivity, portable zippered carrier, inline remote control, active noise cancellation, etc. Both sports and audiophile earphones are treated.
Value for money: Since $50 covers a large part of the market for earplugs, we did not compare earplugs with absolute prices. We evaluated the value that the earplugs offer for their price. No matter what amount you pay, we want you to get the best for your money.