Unlike shopping for budget headsets for gaming, finding the Best Gaming Headsets Under $100 is a lot harder. In the first case, there are only a handful of legitimate options that you can choose from. But when you raise your budget to $100, you can choose from a more comprehensive selection. With a budget of one hundred dollars, you now have access to products such as the HyperX's and the Sennheiser GSP series.
But choosing from a more comprehensive selection can also be a bad thing. With more options on the table, the shopping experience can be confusing and time-consuming, especially as many headsets seem to have identical features.
List of the best gaming headsets under $100
To make it easier for you, we've created this guide for the best gaming headsets under $100. Here, you'll be introduced to the six best products in that price range, grouped into three categories: the advanced options, the budget options, and the somewhere in-between.
ROCCAT Elo 7.1 Air Wireless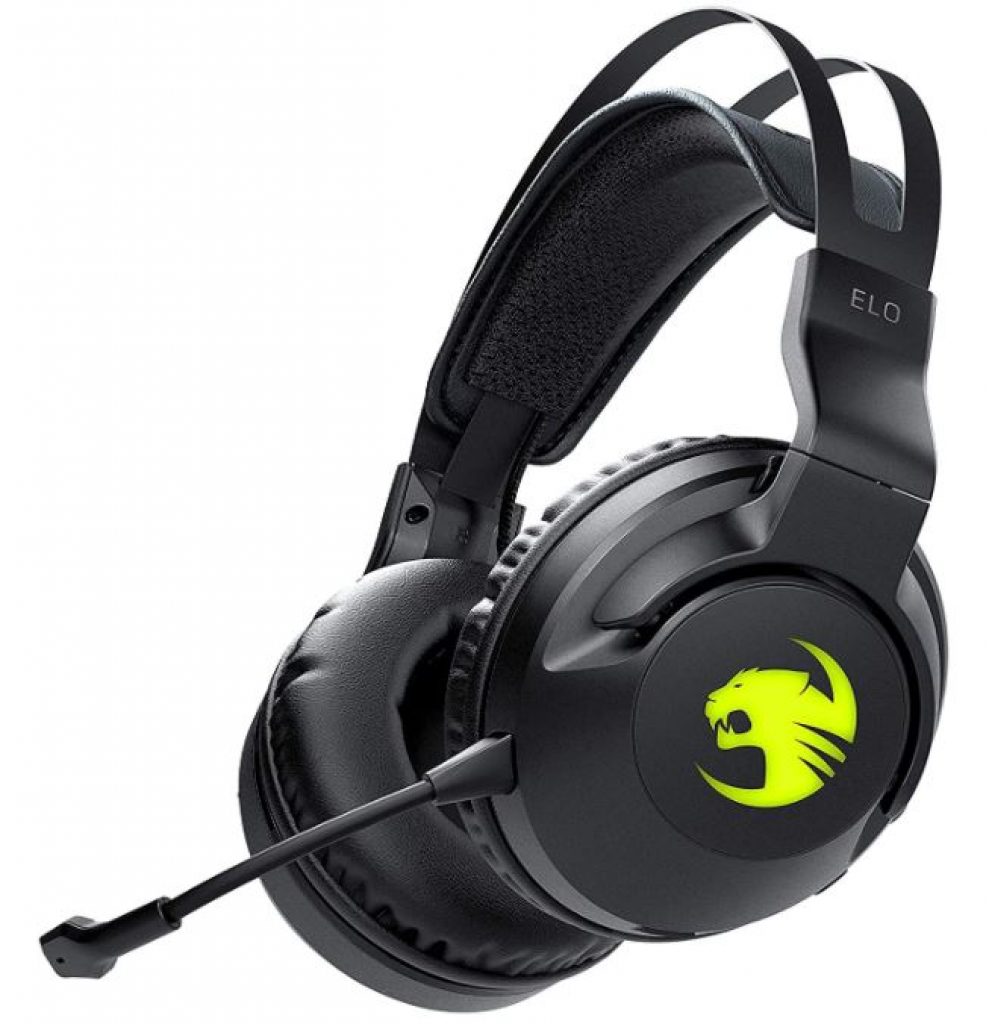 The ROCCAT Elo 7.1 Air Wireless is the best wireless gaming headphones under $100. These comfortable headphones use a wireless dongle, making them compatible with PCs, PS4 and PS5 consoles. This connection also provides very low audio latency, so you don't have to worry about being out of sync with your teammates while gaming online. Although they look a bit clunky, they have customizable RGB lighting on the logos on each ear cup.
Their boomy sound profile can help highlight sound effects in your gameplay without completely drowning out dialogue or soundtrack audio. If you prefer a different sound, their companion software offers graphic EQ and presets, as well as microphone customization features. The boom microphone delivers good overall performance, while the battery has a 16-hour usage time for a long gaming marathon. Overall, this is one of the best gaming headsets under $100.
Last update was on: October 23, 2021 6:43 am
Logitech G433
The Logitech G433 Gaming Headset is the best gaming headset under $100 with excellent versatility we tested. These comfortable, lightweight gaming headsets have a detachable microphone and a simple design, making it pretty easy to pass for a casual headset. They also have a well-balanced sound profile that is suitable for a lot of audio content, from music to video games.
Thanks to the Logitech G HUB software, you can adjust the sound to your liking with the graphic EQ or presets. Their boom microphone does an excellent job of recording voices that sound clear and full, even in noisy environments like gaming tournaments. If you don't want to use the boom mic when you're on the go, a 1/8″ TRRS cable with an in-line mic is also included. Although we are not currently testing on them, they come with a Dolby 7.1 virtual surround feature.
Last update was on: October 23, 2021 6:43 am
HyperX Cloud Alpha
The HyperX Cloud Alpha is just below our $100 price limit and comes with most of the things we need from a gaming headset. It has a powerful set of dual-chamber audio drivers to create booming bass and clear tones, and the volume controls are located on an inline control panel mounted on the headset's power cord. The aluminum band material is complemented by an expandable headband, making it suitable for most people. The ear cups are impressive in this model.
Most inexpensive headsets have round ear shells and often lack high-quality foam. The Cloud Alpha's ear cups are made of memory foam, and they are shaped to fit naturally in your ears. One of our only complaints is that they have no surround sound. Surround sound really helps to immerse you in a game, and the Cloud Alpha is undoubtedly in the price range where surround sound should be an essential feature. Overall, this is one of the best gaming headsets under $100.
Last update was on: October 23, 2021 6:43 am
Corsair Void Pro RGB
Most CORSAIR headsets fall within our price range. Many of them cost much less than $100. But they are usually not good enough to be on a list of the best quality headsets. Void Pro is an exception. It is one of the highest quality headsets from CORSAIR, and it can compete with models from more popular brands. The design of the Void is unique, and it is known for not disturbing glasses. The ear cups are huge, but they provide a good seal around the ear. Although the auricles don't cancel out the background noise, they do attenuate it a little.
The microphone on the Void can be muffled by simply turning it over, and it produces high-quality sound when you speak into it. It's also known for its ability to block background noise for more precise communication. The CORSAIR Void is wireless and uses a Bluetooth dongle to communicate with any system. It can also stay connected up to 40 feet away from the adapter. Overall, this is one of the best gaming headsets under 100 dollars. Read more in our Corsair Void RGB Elite Review
Last update was on: October 23, 2021 6:43 am
Sades SA819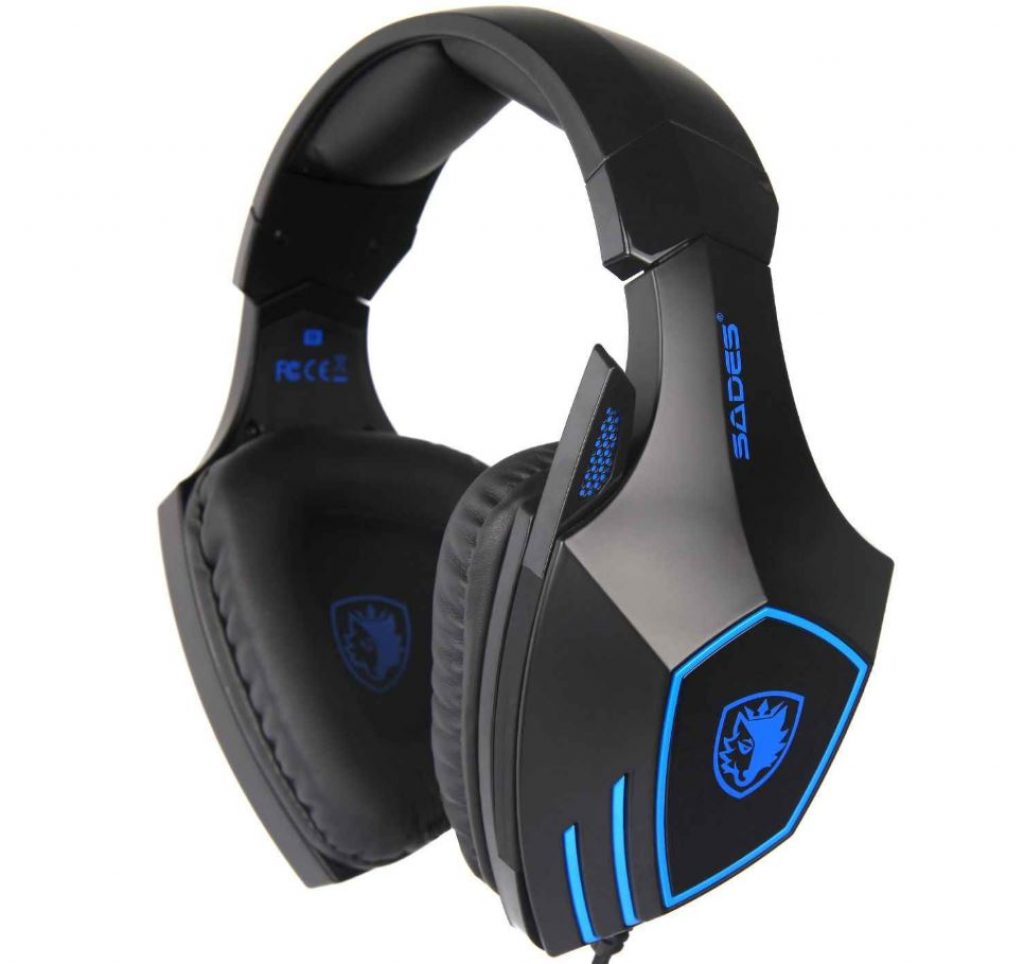 The SADES is one of the few good gaming headsets you can find for less than $25. Despite its low price, the SADES is a surround sound gaming headset, and it's not one that's going to break after a few uses. The SADES is a wired gaming set, but the wire is protected by a braided nylon cover to prevent it from being damaged. The sound controls are also located on the cable of the headset for easy access. The ear cups are the same size as the CORSAIR Void's, and they're a similar style.
However, the SADES is designed to eliminate noise. So the ear cups are slightly better than those of the CORSAIR. In terms of sound quality, it's fantastic for $25. It uses 50-millimeter drivers to produce sound with stunning clarity, and the microphone works well enough for online gaming. It's not as good as what you hear on a $500 premium headset, but you can't expect that in something so cheap, and it already exceeds expectations. Overall, this is one of the best gaming headsets under $100.
Last update was on: October 23, 2021 6:43 am
Logitech G Pro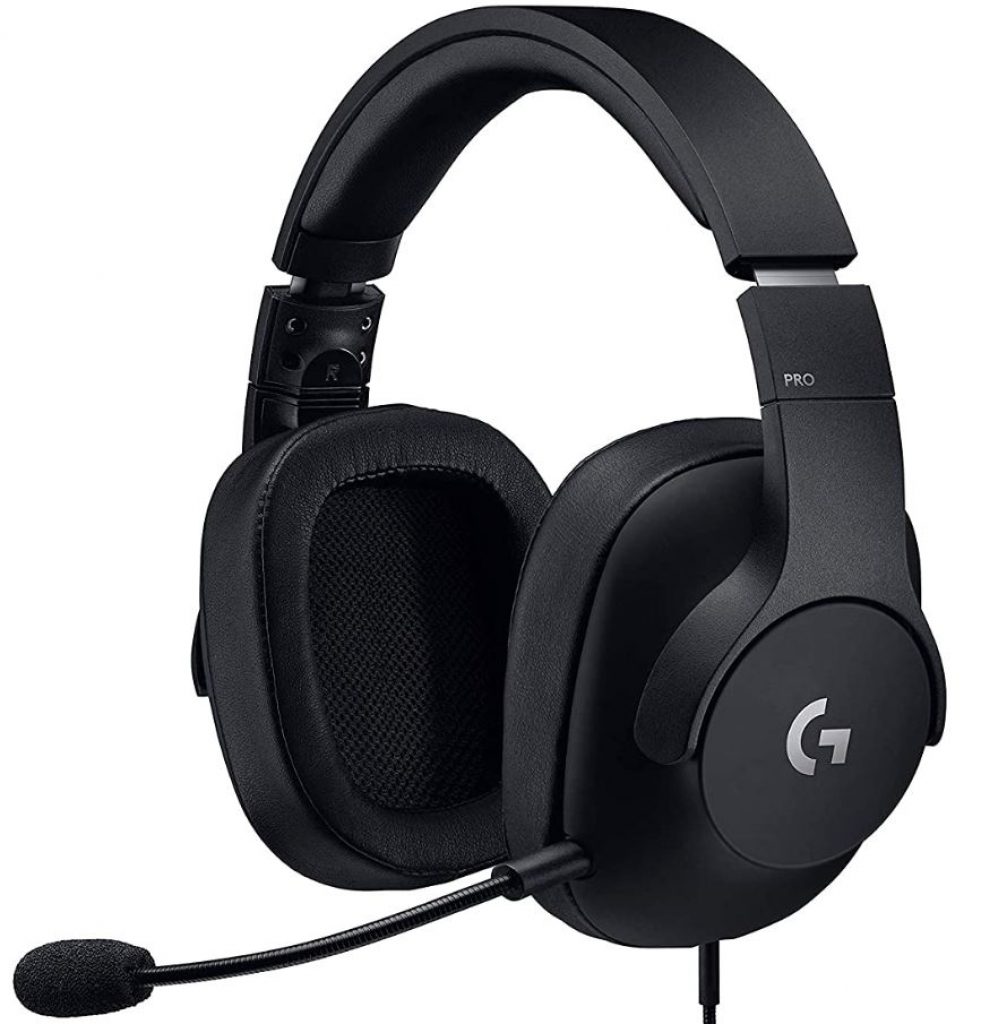 Logitech doesn't just make great budget headsets. They make some of the most respected gaming headsets in the PC gaming world. The G Pro is no exception. It's one of the best gaming headsets under $100, and it's our top gaming headset for the list. It's compatible with any primary system. It can be used with PS4, Xbox One, PC, Mac, and Nintendo Switch. The stunning audio clarity of the G Pro is due to the G Pro drivers. With these drivers, the G Pro can reproduce both your game audio and most high-end headsets, and they do a great job separating bass and treble sounds.
The headset isn't stylish, but it's designed to be extremely light. It doesn't weigh your head down and is designed to work well with glasses. In addition to its excellent audio and lightweight design, the Logitech G Pro features a condenser microphone. The condenser microphone prevents background noise from interrupting your communication efforts and helps the microphone respond to a broader frequency range. Read more in our Logitech G Pro X Review
Last update was on: October 23, 2021 6:43 am
Sennheiser GSP 300
The Sennheiser GSP 30 is a headset built to help you play comfortably. It's a closed-back headset, and the thick padding on the headband is split in the middle to reduce weight. It also helps to allow more airflow for comfortable gambling. By twisting the arm of the included microphone, your friends will no longer hear your conversations, and your ears are protected from outside noises by the noise-canceling earcups. The GSP 300 differs from other headsets in this price range when it comes to audio control.
Instead of being part of an inline control panel, the GSP's audio controls are located on the headset's ear cups themselves. This makes it extremely easy to find the audio controls during an intense gaming session. The GSP 300 is compatible with all major systems but is mainly marketed as the best gaming headset under 100 for PS4. The control configuration is excellent for the fast pace of gaming on the console, and it is incredibly comfortable for long periods of gameplay. Overall, this is one of the best gaming headsets under 100 dollars.
Last update was on: October 23, 2021 6:43 am
SteelSeries Arctis 5
The latest edition of the Arctis 5 is the best PC gaming headset under $100. It hardly fits in our price range, but it's still cheap enough to be on our list. The Arctis 5 is mainly made for PC gaming, but it comes with an adapter to work with Xbox One consoles. The Arctis 5 uses RGB lighting to illuminate, and it surprisingly features the ClearCast microphone function that high-end Arctis headsets have. The Arctis 5's ear cups are made from AirWeave fabric to keep your ears sweat-free and cool. The y're also enlarged to fit all gamers' ears.
The S1 drivers in the Arctis 5 produce audio expected from a high-end Arctis product, and they deliver full surround sound via DTS HeadphoneX V.2 software. The only thing that makes this not the best gaming headset under $100 is that many of the other headsets on this list offer similar features for an even lower price.
Last update was on: October 23, 2021 6:43 am
Razer Kraken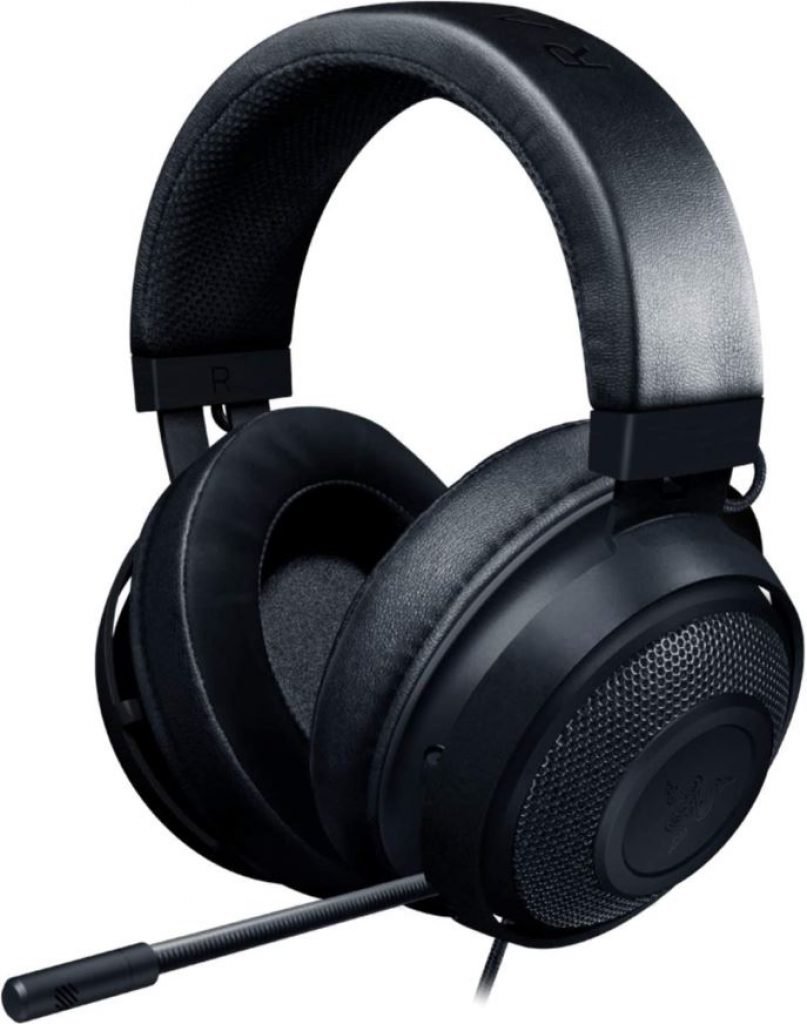 Razer is one of the only major brands that consistently makes high-quality products for people on a budget. The vast majority of their products can compete with high-end models, and the Kraken is no different. It is not the best headset on this list, but it is an option that will appeal to almost everyone. When it comes to the technical specifications, the Kraken is impressive, but it doesn't stand out among our other options. It has 50-mm drivers, and it has inline audio control. However, the Kraken does have several luxurious features when it comes to design.
The ear cushions of the Kraken are filled with a cooling gel, which makes them more comfortable than any other suggestion on our list. The gel makes the auricles conform to your unique ears and actively works to cool your ears. It also helps to relieve the pressure created by wearing headphones. This alone makes it one of the most comfortable headphones on this list, but the band is also heavily padded, and the whole headphone is exceptionally light. Overall, this is one of the best gaming headsets under 100 dollars. Read more in our Razer Kraken Review
Last update was on: October 23, 2021 6:43 am
Astro Gaming A10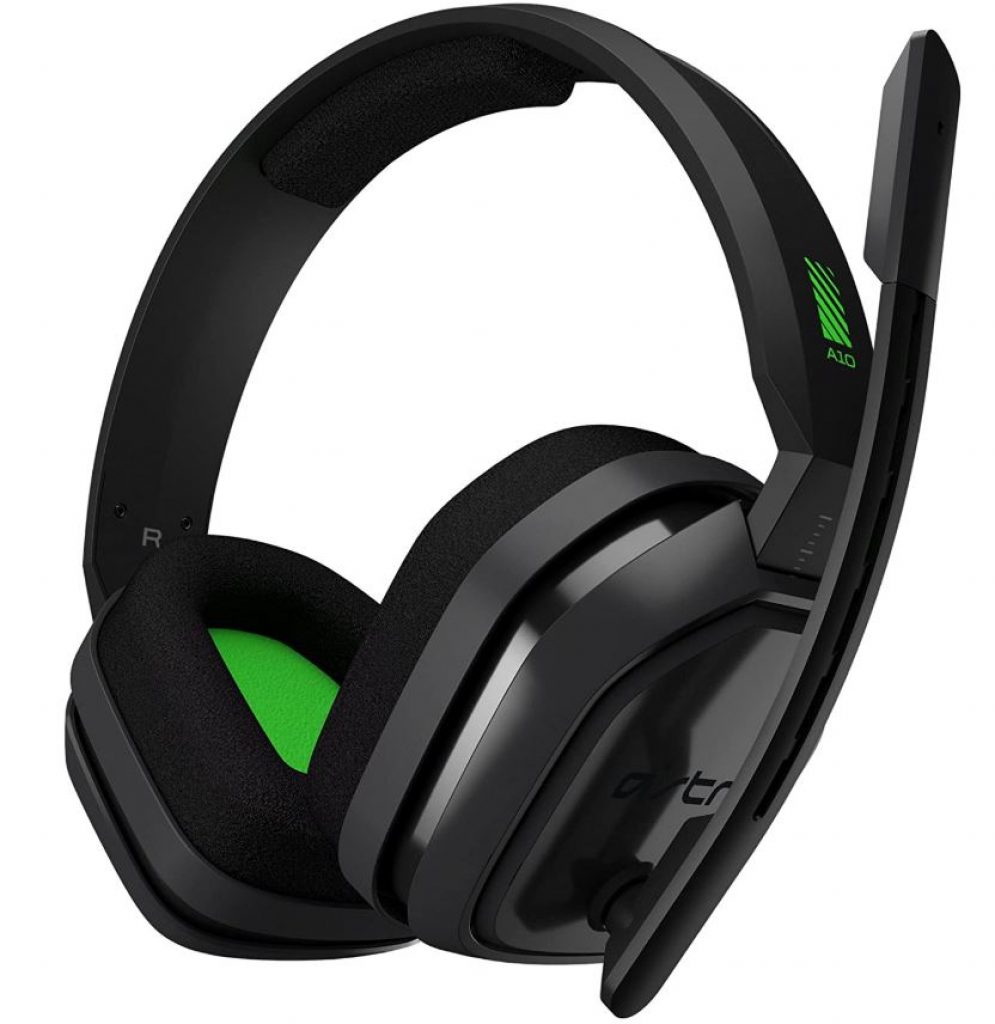 The ASTRO A10 is one of the cheapest ASTRO models available but still has the same quality as its more expensive cousins. However, the lower price reflects the lack of ASTRO's more advanced features. The drivers inside the A10 are 50 mm. Tailor-made to meet ASTRO's exacting requirements, they deliver stereo sound with unparalleled clarity. The A10's 3.5mm audio jack makes it possible to use it with most devices and gaming systems, and the microphone is more than sufficient for clear communication.
However, these are all fairly standard headphone functions. The ASTRO A10 shines when it comes to design. It's made from anodized aluminum for a lightweight and durable headset. The ear cups are designed to fit the natural curves of your ear, and they're lined with memory foam cushions. The padding on the band is minimal to reduce weight, but it's thick, and it protects the part of your head that makes contact with the band. The microphone is easy to use flip design, and the power cord is removable for secure storage. Overall, this is one of the best gaming headsets under $100.
Last update was on: October 23, 2021 6:43 am
Corsair HS70 SE 7.1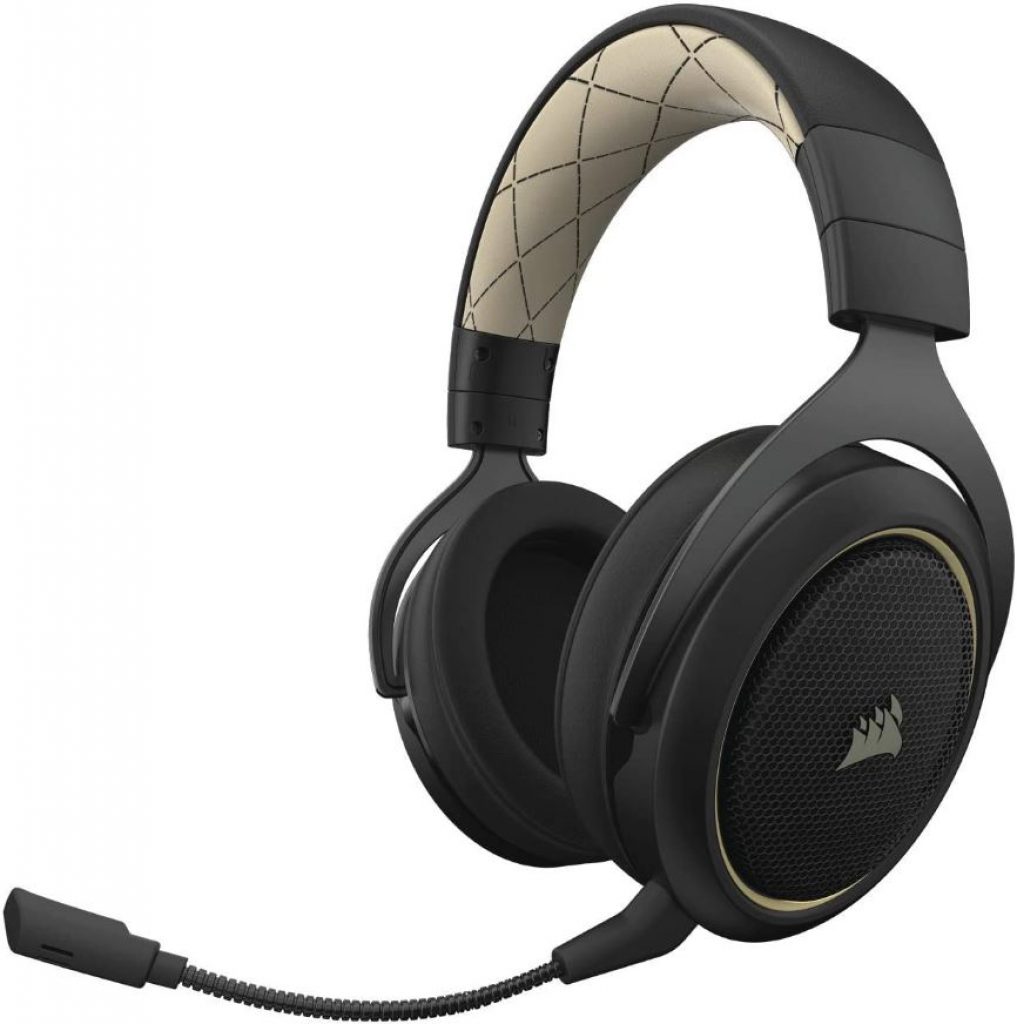 The HS70 is one of CORSAIR's headsets that falls in their usual $60 price range. It doesn't have some of the features that the Void had, but it's a high-performance gaming headset that will impress any gamer. It has 50-mm neodymium drivers that are superior to the drivers in other budget headsets, it has plush memory foam cushions for added comfort, and it's built with metal parts for durability. What's more, it has nothing that sets it apart. The microphone is pretty simple, and the battery life is average. However, the quality of each part is impressive, and it's an excellent choice for gamers on a budget.
However, the CORSAIR HS70 has one feature that sets it apart from other headsets. Although the microphone is nothing special, it's detachable. It even comes disconnected. This makes it easier to store the headset, and gamers who play solo can remove it to keep it out of their face. Because it is detachable, there is also the possibility to upgrade it with a better microphone. Overall, this is one of the best gaming headsets under 100 dollars.
Last update was on: October 23, 2021 6:43 am
HyperX Cloud Stinger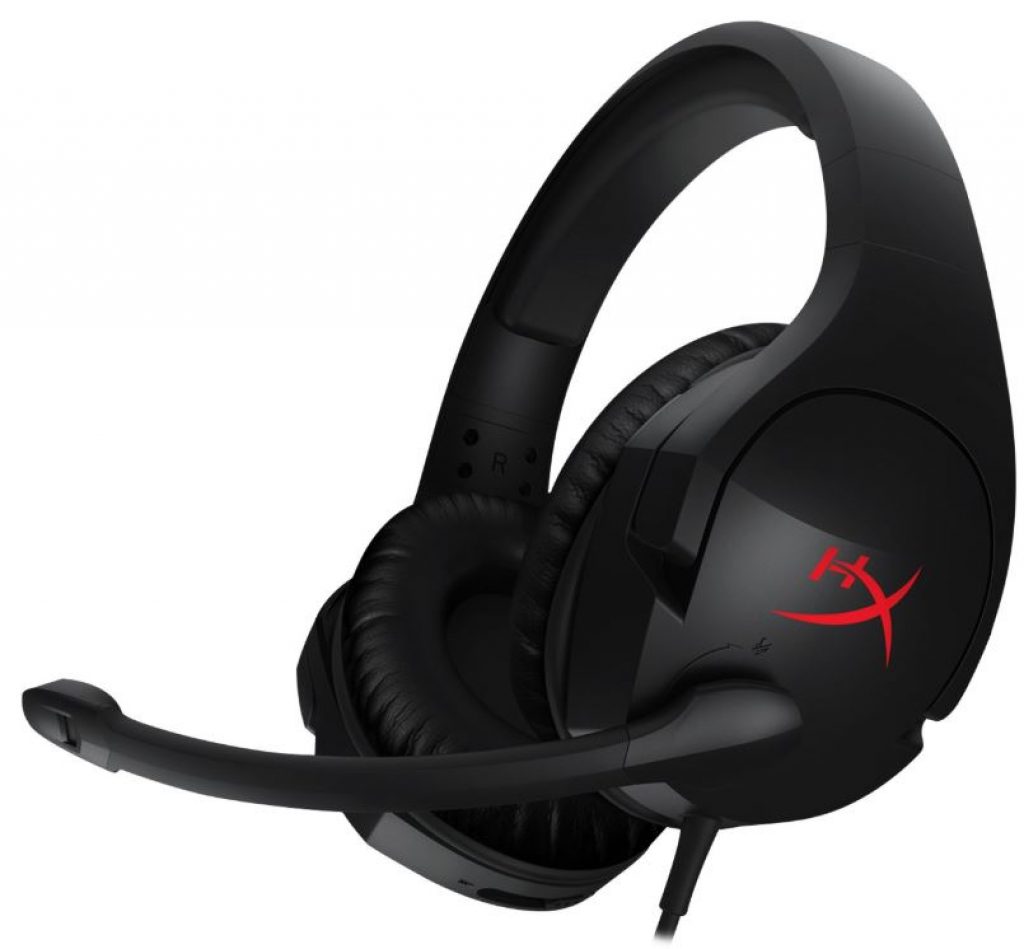 The HyperX Cloud Stinger has a lot of punch for a budget headset. The drivers can deliver jaw-dropping bass, the microphone is of high quality and has a few features that cannot be found on any of the other options we have listed. In terms of sound quality, Cloud Stinger is fantastic. It uses directional drivers for crystal clear surround sound. The microphone mutes background noise, and it's a rotating design that allows you to mute the sound without having to press a button.
HyperX also has the volume control on the right ear cup, and it's made of steel to prevent accidental breakage. The Cloud Stinger's ear cups are the only ones on this list that can be rotated a full 90 degrees, and they are lined with HyperX's patented memory foam. The HyperX Cloud Stinger is quite simple when it comes to the other functions. It uses a 3.5-mm audio connection, and the cable is standard. Overall, this is one of the best gaming headsets under $100.
Last update was on: October 23, 2021 6:43 am