For about $500, you can get a very well-finished monitor that has everything you need for great gaming, large screen size, and even the versatility to do other things very well is gaming (like design and multimedia work.) And not forgetting all the necessary things you would use a monitor for, from YouTube videos, streaming, watching movies, and so on. We have selected Best Gaming Monitors Under $500 to choose from, so you can buy the one that suits you best.
Some people care more about certain functions than other functions, so each of these monitors shines differently – and our number one choice is the one that is most complete without the essential features and specifications for perfect gaming on your PC. If you are looking for one of the best gaming monitors under $500 that are not only affordable but also offer the latest panel technology, resolution, viewing angles, colors, and contrast, then this list is perfect for you.
Best Gaming Monitors Under $500
It can be challenging to know where to start when looking for one of the Best Gaming Monitors Under $500. Since new products come from different brands, it is essential to look at the details and see which functions and technical specifications each product has. This list contains the best gaming monitors under 500 dollars. Gaming is all about speed, clarity, resolution, vibrant colors, and effortless transitions. These products are affordable and contain many, if not all, of these desirable functions.
LG 34UC80-B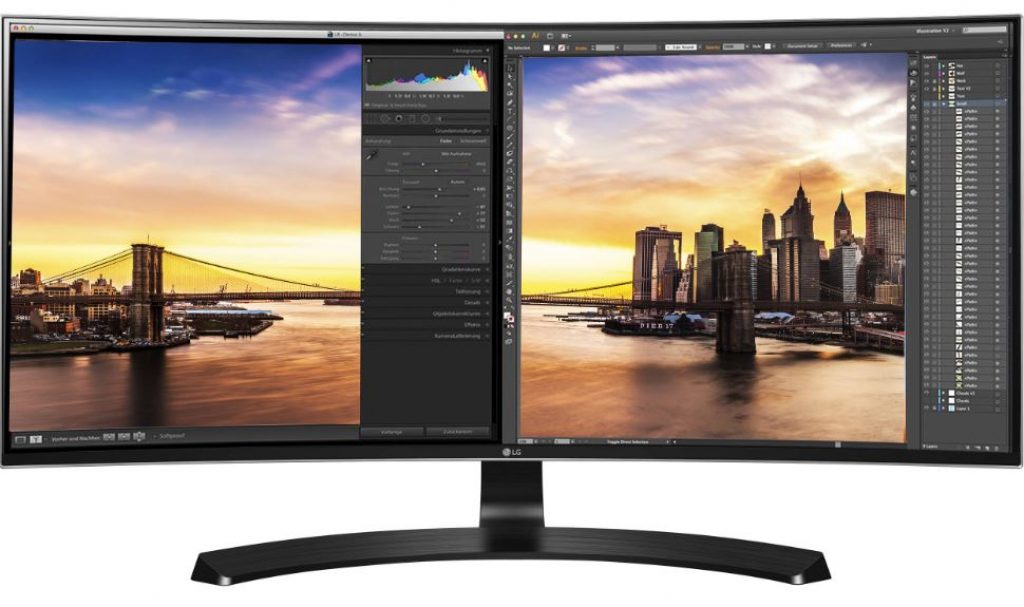 This LG 34UC80-B is the first on our list and is a fantastic addition for any serious gamer. This monitor measures at 34 inches and offers a stunning Curved UltraWide IPS viewing angle (In-plane switching) that is ideal for gameplay. With an aspect ratio of 21: 9, you will not have to miss anything on this screen. With an IPS WQHD panel, you are assured of the best contrast, color range, and vibrancy.
The resolution of this 19.8-pound display is Ultra High Definition at 3840 x 1440 (WQHD). This gaming monitor immerses you in gameplay, unlike any rectangular or square screen. With its depth, clarity, liveliness, and extreme resolution, this 34-inch LG 34UC80-B is one of the best gaming monitors under $500.
Best Gaming Monitors Under $200
VIZIO D40u-D1 40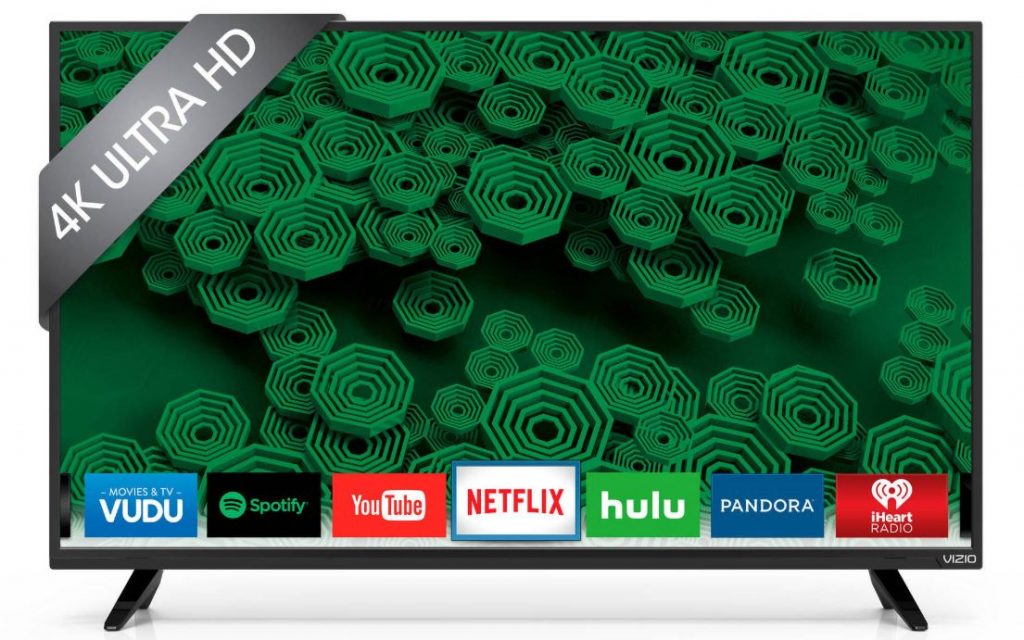 This Vizio model is a 40-inch, Ultra High Definition LED TV flat screen. This 40-inch screen can be connected to your desktop or laptop (with different display settings when connected), making intense gaming compelling and fun. The stunning 4K resolution has 4 times the recommendation of a standard 1080p screen and has the detail and brightness of 8.3 million pixels.
It also features 802.11ac dual-band Wi-Fi, which is up to 3 times faster than 802.11n, which is ideal for wireless connection to your PC. The built-in V6 Six-Core processor is also present. The quad-core GPU (graphics) and dual-core CPU offer super-fast performance and a smoother experience. During play, the built-in functions make the game very impressive. Overall, this is one of the best gaming monitors under $500.
Samsung UN40KU6300 40
As with the previous Vizio model, this impressive Samsung model is excellent and highly sought after by both gamers and TV enthusiasts. This Samsung Model is highly rated and is extremely popular and one of the best gaming monitors under 500 dollars. Gamers love it because of the bright UHD LED display in 4K, as well as the many HDMI, USB and other connections that make it easy to connect to PCs for none of this world next-level gaming.
The resolution and the LED panel provide excellent display while playing on the PC. Since this powerful flat screen offers upscaling, PurColor, and lifelike color expression, it is ideal for intense gambling sessions. It features built-in Wi-Fi for easy connection and can be used as Smart TV at any time. The 4K resolution offers four times a sharper picture than the traditional 1080p resolution, which you will turn upside down. With the UHD dimming technology, you can adjust the color, contrast, and sharpness to the desired results.
Westinghouse 34" 4K UHD Monitor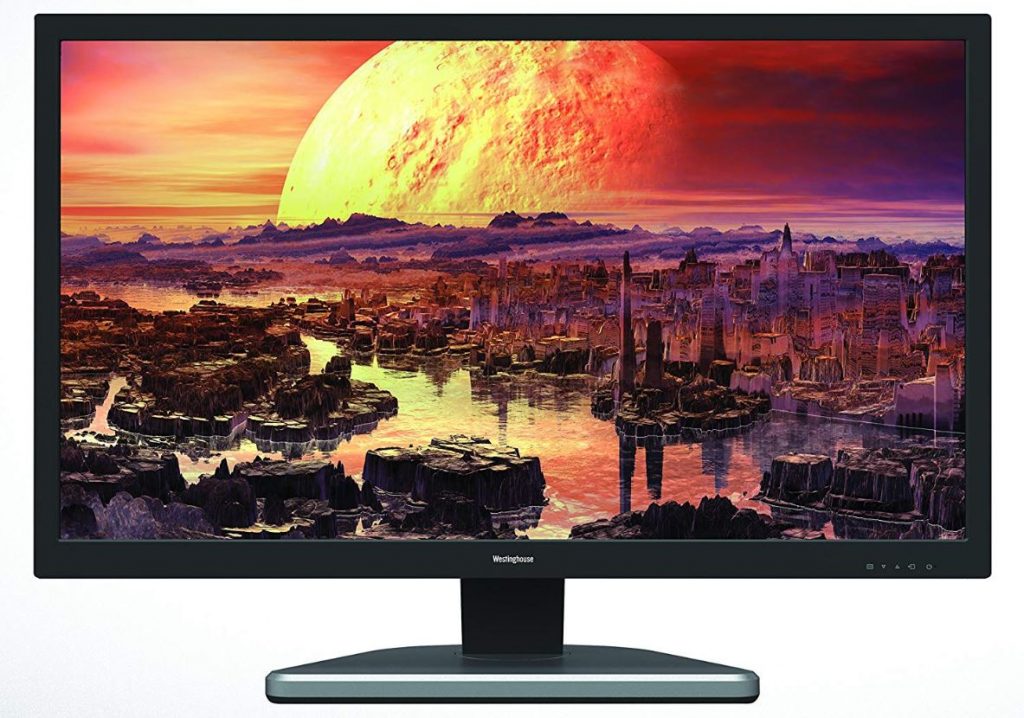 This monitor uses a resolution of 3840 x 2160 for the Ultra HD screen. Although it is not 120Hz, but rather a 60Hz, this can be an excellent monitor to start with. It may not have the visual astonishment that serious gamers expect for perfect frame rates and speeds, but it is affordable. Some of the features are Display Port 1.2, HDMI 2.0, USB 3.0 Hub, VGA, MHL-HDMI, and an Audio In/Out. You can tilt, lift, tilt, and turn the screen, thanks to the versatile stand that comes with it, making it perfect for adjusting.
The aspect ratio is 16: 9 and has a wide viewing angle of 178 degrees. However, the viewing angle is written off by some customers who say it is not as versatile as mentioned and challenging to find the right place to view. The color quality is also not as high as with other comparable brands. But overall, this is one of the best gaming monitors under 500 dollars.
Dell 4K S2817Q 28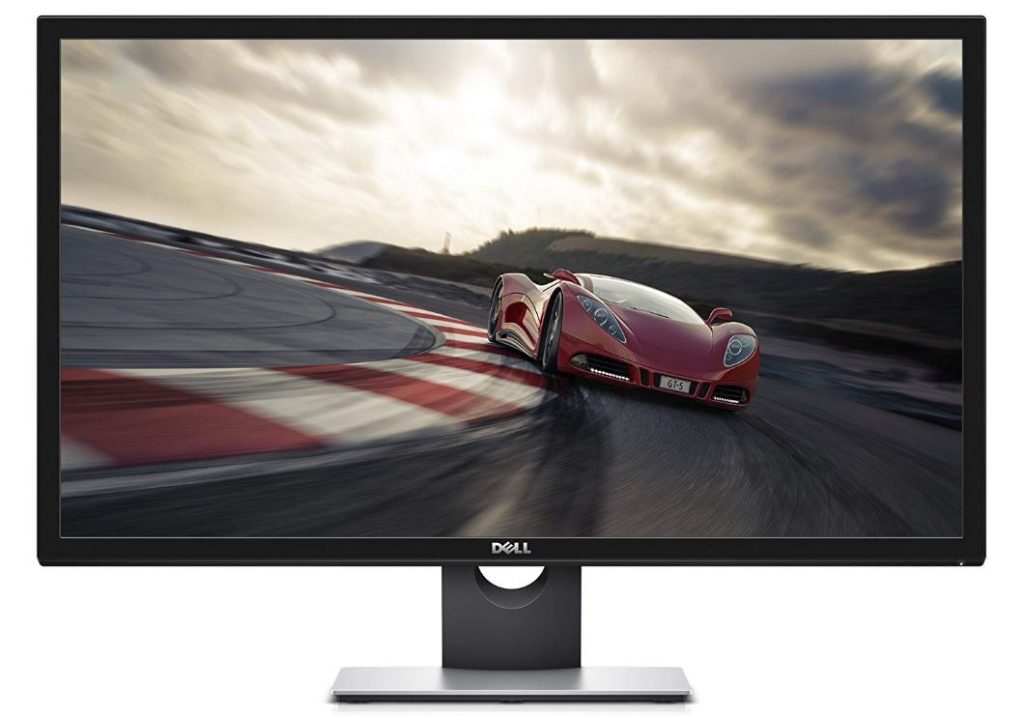 This 4K monitor offers sharp resolution, smooth and unsharp photos, and excellent picture speed. There is also minimal input-lag during gaming, which is perfect for those who are preparing for intense gameplay. The swift response time of 2 ms ensures that you can experience all the speeds of your game with perfect resolution and response time. View content and multi-task from these two different sources.
This means that you can view content from two various sources on one large screen. All you have to do is connect your MHL-compatible smartphone or tablet via HDMI/MHL and your laptop via DP/mDP. However, note that this monitor is not compatible with VESA. But overall, this is one of the best gaming monitors under 500 dollars.
ASUS PB287Q 28
For serious gamers who not only want quality, but also extreme speeds, a resolution of 4K and technology that reduces the strain on the eyes, this ASUS model is an excellent choice. You can see every detail of every game or movie with this 4K ASUS screen. With excellent 3840 x 2160 Ultra HD resolution, this screen offers 157 pixels per inch and real 10-bit color. The 4K experience is better than ever with an incredible 1ms GTG response time at a Refresh Rate of 60Hz (with DisplayPort). If you use HDMI, you have a refresh rate of 30 Hz.
You have various connection options, such as HDMI, DisplayPort, and HDMI/MHL, for smartphones and tablets. In addition to the visual functions, this monitor includes the SplendedPlus, VividPixel, GamePlus, and QuickFit technologies. As a gamer, you have probably played marathons regularly, where you will spend hours of hours fighting in your favorite game. One of the main features of this ASUS monitor is Eye Care technology, which has a flicker-free display for less eye fatigue. All such features make it one of the best gaming monitors under 500 dollars.
LG 27UD68-P 27
A solution is no problem with this 4K IPS screen. With the best gaming panels, this monitor also has a true 3840 x 2160 resolution that provides a better viewing and gaming experience. This LG also features an RGB of over 99%, which promises the best color saturation, quality, and vibrancy that makes the full color of your game possible. As with any great gaming monitor, this LG features FreeSync.
FreeSync is the brand name for the technology that uses LCDs to support a dynamic refresh rate designed to reduce screen tearing. Nobody likes to stay behind, blur, or break the screen during intense gameplay, so this monitor is one of the best gaming monitors under $500 in this list because of this game-specific feature.
Samsung S27D590C
This Samsung is popular because of the curved screen, which offers extra viewing angles and gives a more profound feeling. Note that this monitor has a Full HD (1920 x 1080) resolution, which is 1080p, not 4K Ultra HD. This may not matter for some gamers who play in full HD and do not yet want to make the switch to UHD. It also helps to keep the cost of this curved LED monitor low. This 27-inch curved monitor uses LED technology and has a Mega Dynamic Dynamic Contrast Ratio of 3000: 1 for vibrant colors, contrast, and saturation.
The extra-wide viewing angle is 178 degrees and is partly due to the curved construction. You can play games with a response time of 4 ms and a frame rate of 60 Hz. Although in some models this is not as good as the response time of 1ms or 2ms, this model contains functions that make up for it and is one of the best gaming monitors under $500.
Dell P2715Q 27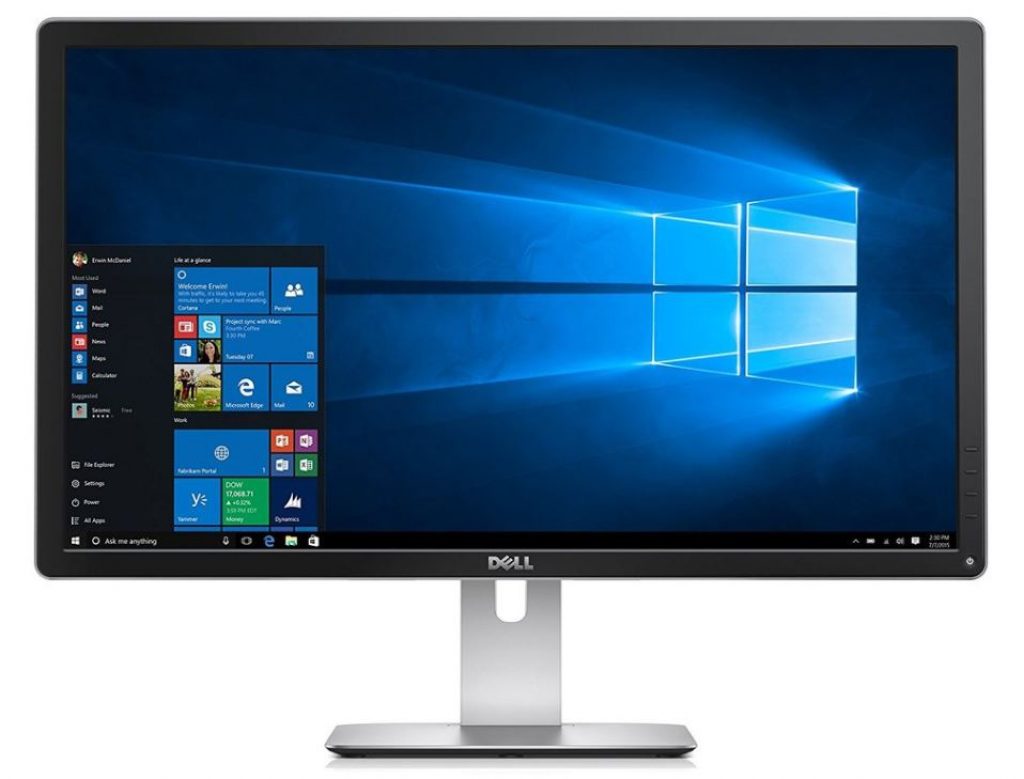 The Dell Ultra HD 4K monitor is a chic, customizable monitor that is perfect for gaming. With 99% sRGB color coverage and factory calibration at deltaE <3, you can rely on accurate colors and a wide range of color gamuts that blow you away. With a real 4K resolution, the image quality is fantastic, and we can get carried away and play in detail. You can maximize your display options by setting the monitor to the desired height and angle.
You can even rotate the screen from landscape to portrait view to use this monitor to read full pages at a glance during regular computing. If you want wall mounting, no problem. This monitor is VESA compatible, and you only need a 100 mm x 100 mm wall mount kit to save desktop space. Also note that this monitor does not have built-in speakers, but has a line to connect to your home theater speakers. Overall, this is one of the best gaming monitors under $500.
Samsung U28E590D 28
It's no surprise that Samsung again makes the list of best gaming monitors under $500. This Samsung is a 28-inch Ultra HD (4K) monitor that makes gaming incredible. This is probably the best gaming monitor on this list and for the best price, so check out the details below. This Samsung is not only equipped with a real 4K 3840 x 2160 resolution, but you can also experience your game with the capacity of Samsung to show more than 1 billion colors. The Ultra HD quality offers incredible, realistic image quality with vivid, lifelike colors that are perfect for gamers everywhere.
Like the ASUS display discussed above, this Samsung has a Flicker Free and Eye Saver Mode, which reduces eye fatigue during marathon gait. This screen is also optimized for entertainment, is energy efficient, and has the perfect size for gaming at 28 inches. Small enough to see the whole screen without moving your head up and down or left to right, but big enough to enjoy every detail, this Samsung is of high quality.