The  Best Heart Rate Monitors will really increase our workouts, not only by quantifying our hard work but allowing us to follow every step of progress towards our ultimate fitness goals. There are people who think that these are not too necessary – it is great that they do their exercises and move on. But many of us also like to see our hard work in numbers to keep up that motivation every day. As technology continues to evolve, many advances have been made in the heart rate monitor category since they first became popular. That is why we wanted to find the Best heart rate monitors that you can view and help you find the perfect solution for your individual needs.
Here are the The Best Heart Rate Monitors In The World
Mio Alpha 2
We start with perhaps one for the Best heart rate monitors on the market today that will certainly cover the basics without the need for a chest strap. This device follows your steps, counts your calories and calculates your distance with great accuracy. After you have connected the watch to your smartphone and downloaded the app, their program called "Personal Activity Intelligence" will prepare a personal plan to maximize a health routine based on your individual information and needs. However, you do not need your phone to read your heart rate because it will tell you directly on the watch.
This is one for the Best heart rate monitors on the market if you also like to swim, as this device can withstand 30 feet of water. In addition to being waterproof, the Alpha 2 has a fairly long battery life, which lasts between 20 and 24 hours. This monitor is worn on your forearm and although the design is less flexible than others, the adjustable ban ensures a good fit and an accurate result for hardcore athletes who want to wear it all day. View the Mio Alpha 2 if you wanted a solid watch with a heart rate monitor that would not be too heavy for your wallet.
back to menu ↑
Fitbit Charge 2
This is one for the Best heart rate monitors in the world for smart device enthusiasts. The Fit Bit Charge 2 is ready to keep pace with our rapidly changing technological world. Available in different colors with interchangeable bands. This device has a slim design with a modern-looking, large display. It looks pretty elegant when worn (for a heart rate monitor in any case) and the reasonably priced tag adds to the many options it offers us. It first synchronizes via Bluetooth on your smartphone and records your activities via an app that is linked to the device.
The app keeps track of your activity, including steps, movements, calories, sleep patterns and even has a built-in GPS with which you can map your workouts. It gives you a personal fitness plan and tips for improvement, where you state your 'Cardio Fitness Score' based on a number of health factors. Okay, so how smart is it? The Fitbit Charge 2 can pick up the exercise you do without having to program it (sometimes) and will motivate you to move when you are not present for a while. Even when you are at rest, the Fitbit Charge 2 is suitable enough to go into relaxation mode and help you with guided breathing.
back to menu ↑
Garmin Forerunner 235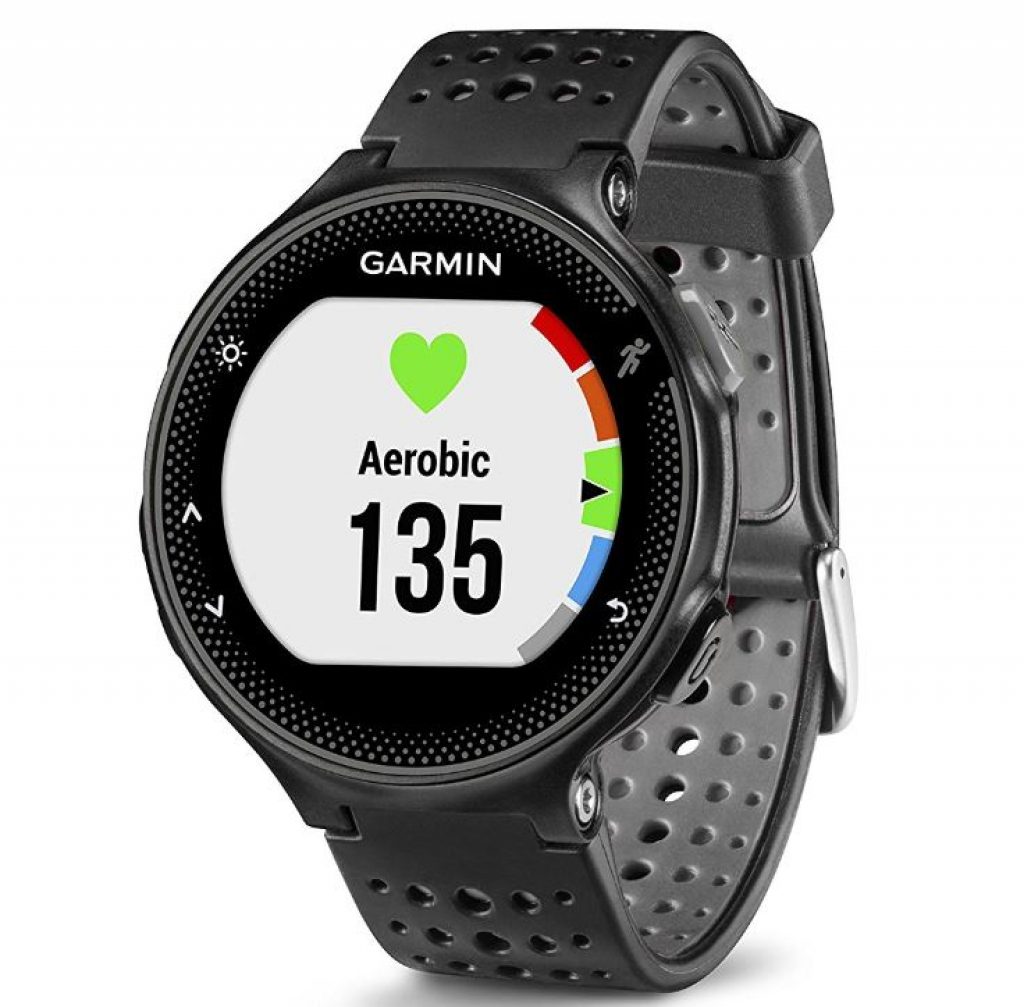 Then we have an intelligent heart rate monitor watch. This will be one for the Best heart rate monitors for professional multi-tasker who is interested in a high-end solution. It is lightweight and the design is similar to a sports watch, so you can easily get away if you wear it during a business meeting. Once you connect the app, you can switch the screen display and the large face makes it super easy to read. Priced on the higher end for heart rate monitors, this device also notifies you of emails, text messages, phone calls, notifications on social media and even the weather outside. Moreover, it is also equipped with GPS capabilities to accurately follow your exercises and location.
All this, and of course it does a great job while doing what it needs to do – follow your activity and your heartbeat. It offers continuous heart rate monitoring, sleep monitoring (why not?), Activity tracking and even estimates the maximum oxygen volume that you should use. Like other devices, you can get a 'Personalized Health Plan' by connecting the device to your app. Although you can't swim with it, you can shower with the Garmin Forerunner 235 (although you probably just have to do it to be safe, you can at least know that you have some splashes outside or sweat). All such specs make it one of the most versatile heart rate monitors is out the re.
back to menu ↑
Wahoo Tickr X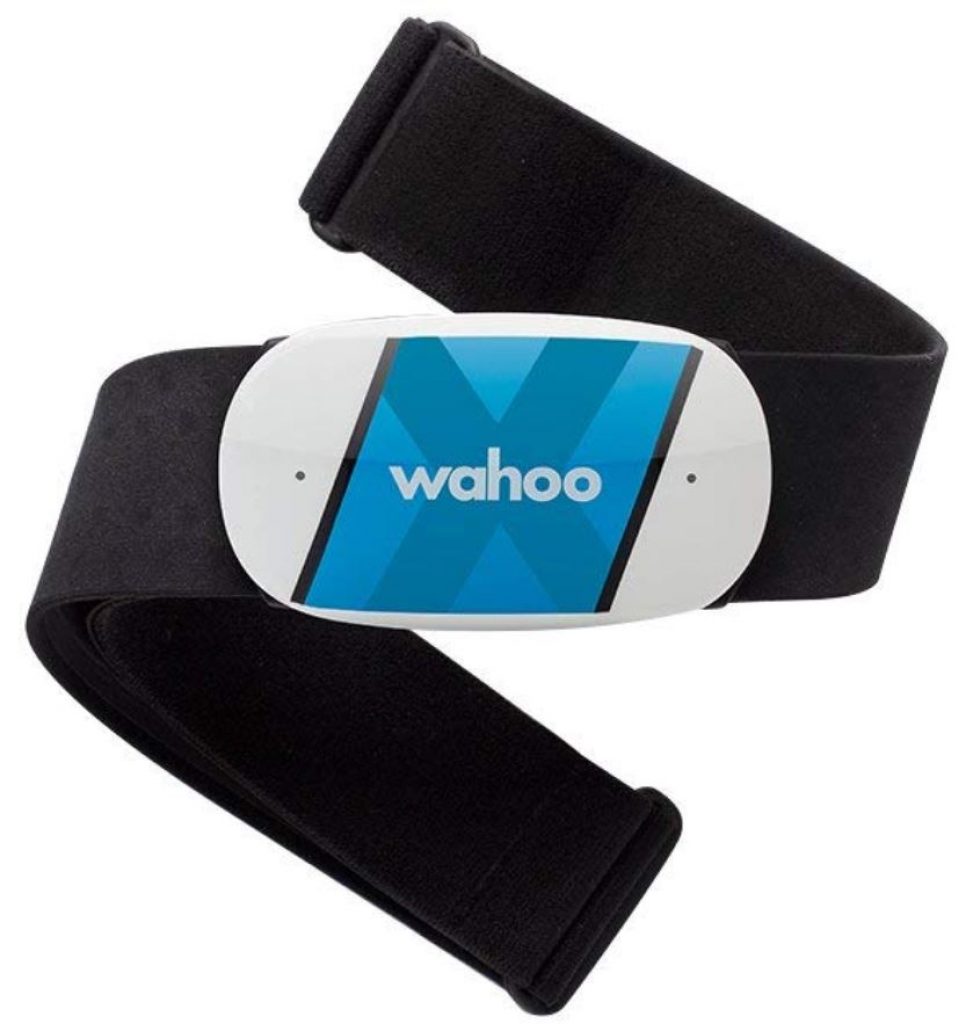 This is one for the Best heart rate monitors for the money for those who may not want to train with their phone, watch, or something on their wrist. The Tickr X can be comfortably worn around your chest and records your training data with or without your phone. You can synchronize it later with your app to maximize the full potential of this device. It gives you around 16 hours of training battery, easily one of the longest on the market. This monitor records your distance; Follow your pace and heart rate, as well as your ground contact.
It also has a double-tap feature that lets you control your workout music and make laps when you run. It will synchronize with its personal Wahoo app but also with other workout apps. The mid-priced Wahoo Tickr X heart rate monitor strap has a great use, mixed with a few special functions, making it a really competitive device for training. This type of monitor is not as popular as watches or wrist-wearing solutions but is perhaps what you are looking for if you don't want bells and whistles, but also a non-intrusive way to keep your workout analyzes in place.
back to menu ↑
Polar FT1
This is one of the priced and budget-friendly heart monitors on the market today and the thousands of user reviews will help us substantiate the claim. If you are looking for a simple heart monitor without a heartbeat, this is the device for you. Polar is quite popular and has become popular a few years ago since these devices. Like others, the FT1 design looks like a sports watch and is not distracted or large. The screen is also quite large, making it easy to read your heart rate media training.
It comes with a chest strap that ensures that the device picks up your heart rate and not those that work around you. The FT1 encourages you to pick up the pace by warning you when you are coming out of your target heart rate and it is safe to use it in the water. If you want to check your heart rate for health benefits and maximize your workout, the Polar FT1 will get the job done without breaking the bank and giving you the essentials. Overall, this is one for the Best heart rate monitors to buy right now.
back to menu ↑
Fitbit Flex 2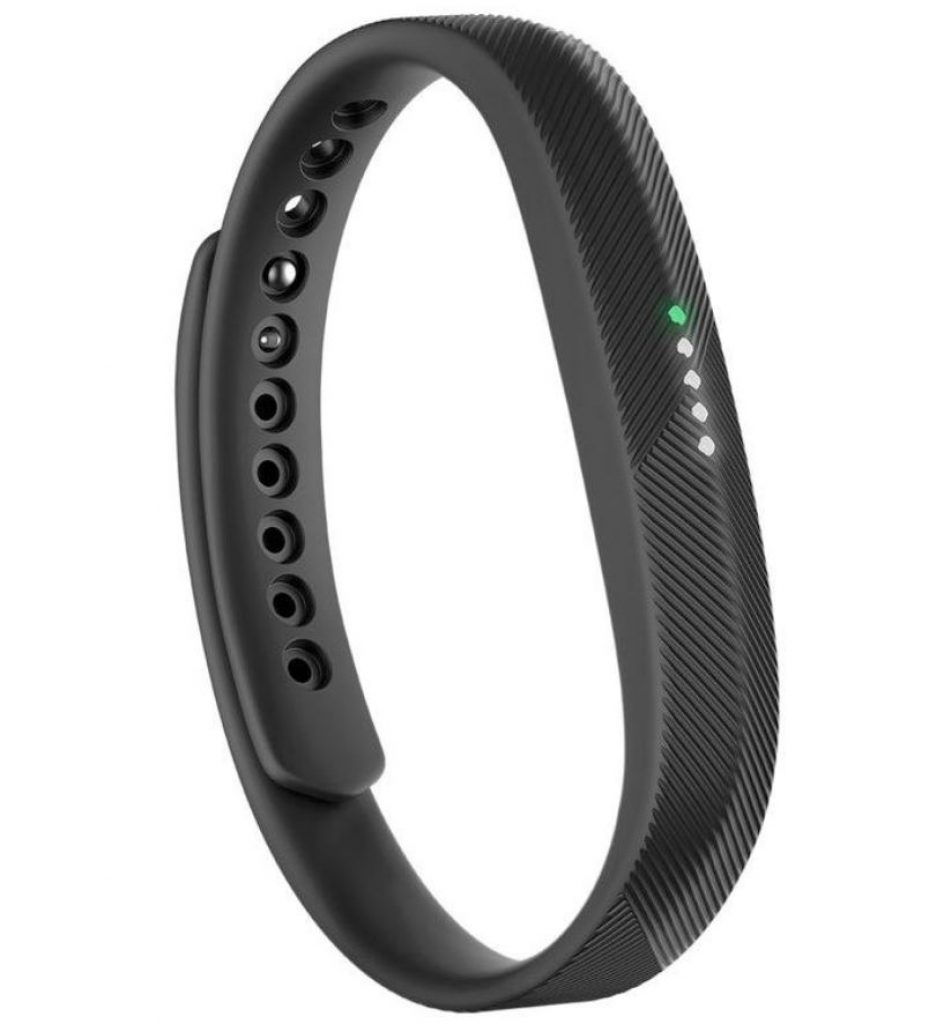 Another from the Fitbit family and recently announced, only this one is waterproof! This is one for the Best heart rate monitors for swimmers who want to track distance and calories burned via the infamous Fitbit app. The app is fairly easy to use with a built-in community. Some of your friends, like many of me, can also use this. Unlike other monitors, the Fitbit Flex 2 does not have a screen display but uses light and vibration technology to alert you when you are almost reaching your goal or when you need to pick it up a bit.
One of the really cool things about this is that you can change the bands and even connect the bands to bracelets and necklaces, making it a stylish option. The battery life is considerable and this device measures your steps, distance, calories and monitors your sleep. The Fitbit Flex 2 is a great monitor for swimmers and those looking for something a little more versatile in design.
back to menu ↑
Scosche Rhythm+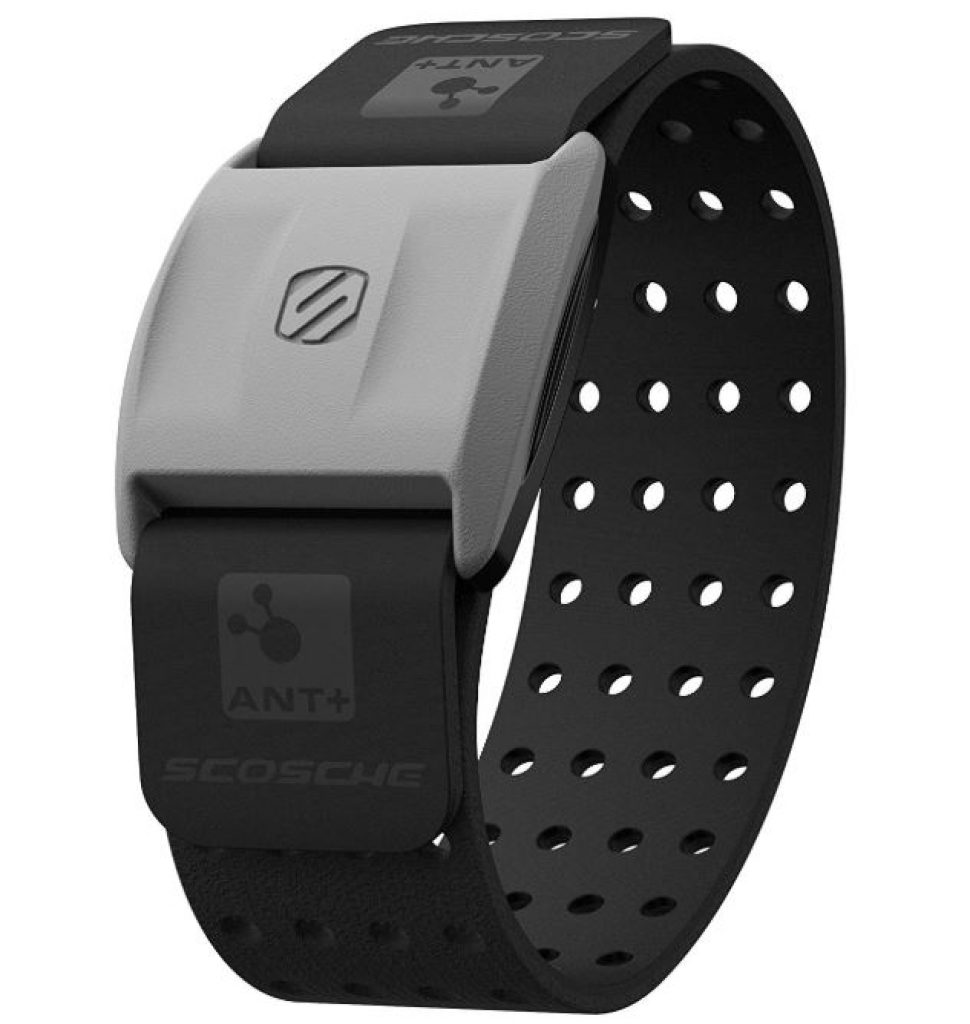 Then we have the Scosche Rhythm +, one for the Best heart rate monitors recommended for weightlifters, as it is an optical heart band monitor. Gone are the days when you wear your monitor around your chest for accurate measurement (especially lifting, because it's not that safe the re). With this device, it fits well around your upper arm, with a strap that is both durable and comfortable. It is compatible with most fitness apps and it is not equipped with a screen display, but collects data and displays it in your app, but the accuracy is good, especially for a cheaper heart rate monitor.
Like other monitors, it will measure your calories burned, track your pace and calculate your distance without much more spice. The Scosche Rhythm + offers a battery life of 5-8 hours and although the design may not be as tight or beautiful, it is a quality heart rate monitor for the serious athlete who doesn't want to spend an arm and a leg on their activity tracker. Overall, this is one for the Best heart rate monitors to buy right now.
back to menu ↑
Polar H7
Now we have one of the most popular Polar products on the market again. Here is another one that you can attach to your chest and connect to your smartphone via Bluetooth. This affordable device will certainly get the job done if you are not interested in a watch or wrist-bearing solution, with an app that is fairly clear and offers a program called Smart Coaching for an additional fee (offers some activity guidance, training programs, heart rate guidance and more).
After synchronizing with the app, a user can measure the distance, calories (LiveStrong analyzed the accuracy of polar monitors) and the heart rate with fairly solid accuracy. As you can see, it has a basic design that is black and has no screen. The Polar H7 is comfortable and light enough to not interfere with your workout and affordable to boot. It is definitely one for the Best heart rate monitors for the money if it meets your needs.
back to menu ↑
TomTom Spark
The TomTom Spark is one for the Best heart rate monitors available if you are looking for a reasonably priced device with a number of bells and whistles included. It is certainly full of a number of price options to justify where it is – highlights include 24/7 activity registration, GPS, goal setting, sleep tracking, calories burned and a multi-sport mode. It also has a really slim and sporty design that is fashionable enough to wear outside of sports. The screen is modern and the font is large enough for accurate viewing.
Again, like the standard nowadays, it is synchronized with an app that allows you to track your activities in the long term and set new goals for yourself. You can also synchronize this with other fitness apps. It comes with a removable and adjustable strap which gives it a good fit for a more accurate reading. The TomTom Spark has an activity that tracks the battery life of three weeks, thus, making it one for the Best heart rate monitors on the market.
back to menu ↑
Jabra Sports Pulse
So here we have a truly unique 'heart rate monitor' (if you'd like to call it that) – a pair of paired headphones with earbuds and heart rate monitor. We felt that we would record this last in case you made it so far without keeping an eye on it or still on the fence between a couple. This is one for the Best dual-functioning heart rate monitors, especially if you do not want to wear extra equipment during exercise. The earbuds fit like a glove because they come with interchangeable earphones that fit your ear. It is synchronized with your mobile device or smart device so that you can make calls and connect them to the Jabra app.
The Jabra app gives you basic information such as heart rate (and average heart rate), distance and pace. You can also use different apps with it and it has a battery life of 4.5 hours. Because it relies on your ears on your heartbeat, we don't expect 100% accuracy like that on your wrist or chest (near a heartbeat or literally your heart – although this is why it is called the Pulse), but it the job is done The Jabra Sports Pulse is more expensive, but don't forget that you get double functionality with this, especially if you were looking for headphones.
Conclusion
The Best Heart Rate Monitors (HRMs) can be extremely useful if you know how to use the information they collect. Exercise has very different effects on the body, depending on how high you press your heart rate and how long. Intelligent training means that you use heart rate data to guide your training. Sometimes you may want to keep your heart rate relatively low to burn fat or train yourself for longer training, while other times you want to push more often for various health benefits, such as building endurance. Another reason to own an HRM is to keep your heart rate at rest with a device that automatically registers it for you.