The Best Heart Rate Monitors will really increase our workouts, not only by quantifying our hard work but allowing us to follow every step of progress towards our ultimate fitness goals. There are people who think that these are not too necessary – it is great that they do their exercises and move on. But many of us also like to see our hard work in numbers to keep up that motivation every day.
As technology continues to evolve, many advances have been made in the heart rate monitor category since they first became popular. That is why we wanted to find the Best heart rate monitors that you can view and help you find the perfect solution for your individual needs.
List of the best Heart Rate monitors
Garmin HRM-Pro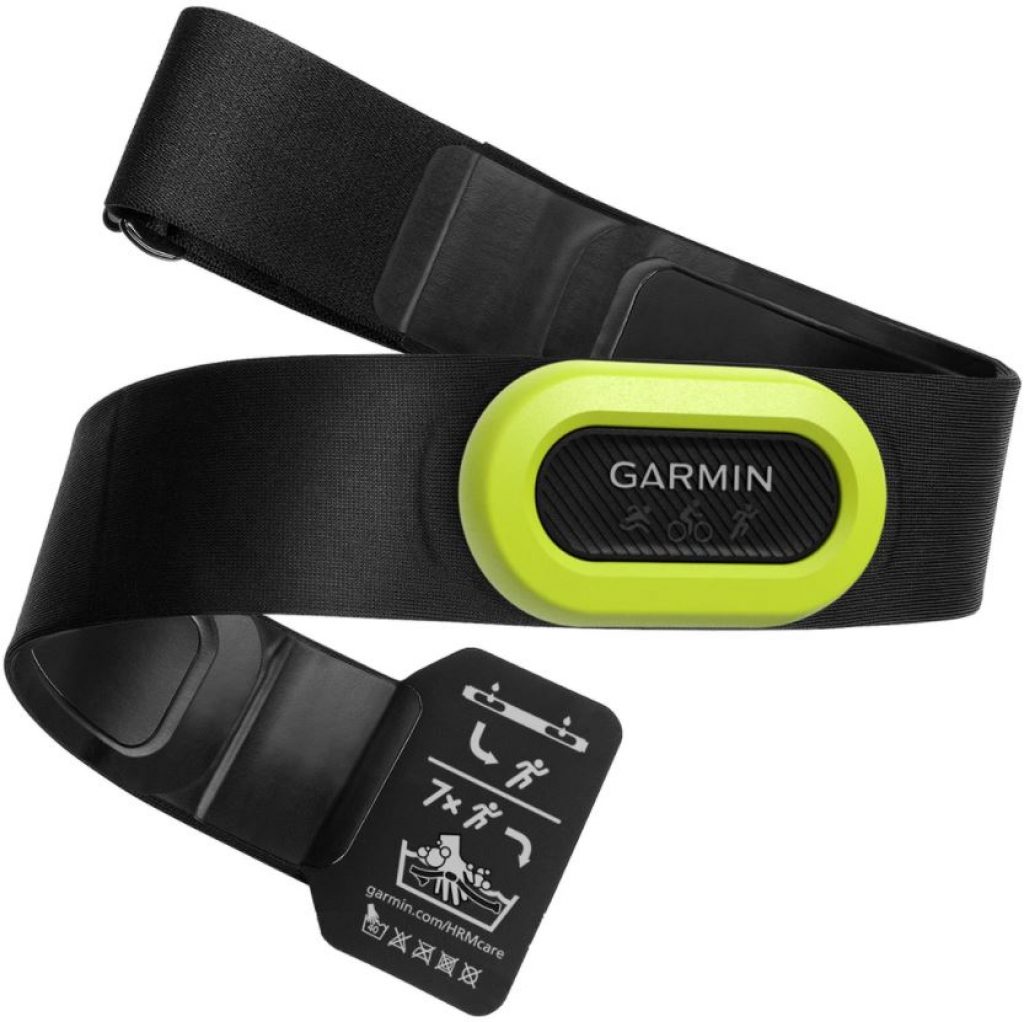 The Garmin HRM-Pro combines the best features found in other Garmin heart rate monitors, such as the Garmin HRM-Run and Garmin HRM-Swim, making the HRM-Pro the ultimate choice for – well – professionals. The HRM-Pro allows you to track advanced running stats, as well as swim stats when paired with a compatible smartwatch.
The running metrics sensor also allows the HRM-Pro to estimate lactate threshold; more precisely, using the Garmin HRM-Pro and a compatible smartwatch (e.g. Garmin Forerunner 745), the algorithm can determine the optimal pace you can run at a 10K/half marathon without completely exhausting the muscles. Perfect for runners who don't have too much race experience and would like to train at the right pace. More on this here.
The Garmin HRM-Pro can also connect to multiple devices at once via Bluetooth and ANT+: you can enter heart rate data into your smartwatch and your Wattbike, all at the same time. Perfect for those athletes who like to track their performance in a million different apps.
Last update was on: July 20, 2021 6:19 am
Polar H10

If you don't want to buy more than one heart rate monitor to track more than one type of sport, your best bet is the Polar H10. It is the "most accurate heart rate sensor in Polar's history" and in fact the Polar H10 can monitor your ticker very accurately. Best of all, the Polar H10 has a built-in memory for one exercise, so you can wrap the heart rate monitor around your chest, start the exercise in the Polar Beat app and then leave the phone behind. The band syncs with the phone once you're back home. You can read more about this here.
Polar H10 can connect to fitness apps, sports and smart watches, fitness equipment via Bluetooth and ANT+ connection. Polar H10 can simultaneously connect to Bluetooth and ANT+ devices, so you can connect it to your watch and your turbo trainer at the same time. The Polar H10 is also suitable for swimming, although it is not a heart rate monitor for swimming per se and for best results you should wear a tri-suit or wetsuit over it so that it is pressed closer to your skin as you swim.
Last update was on: July 20, 2021 6:19 am
Wahoo Tickr X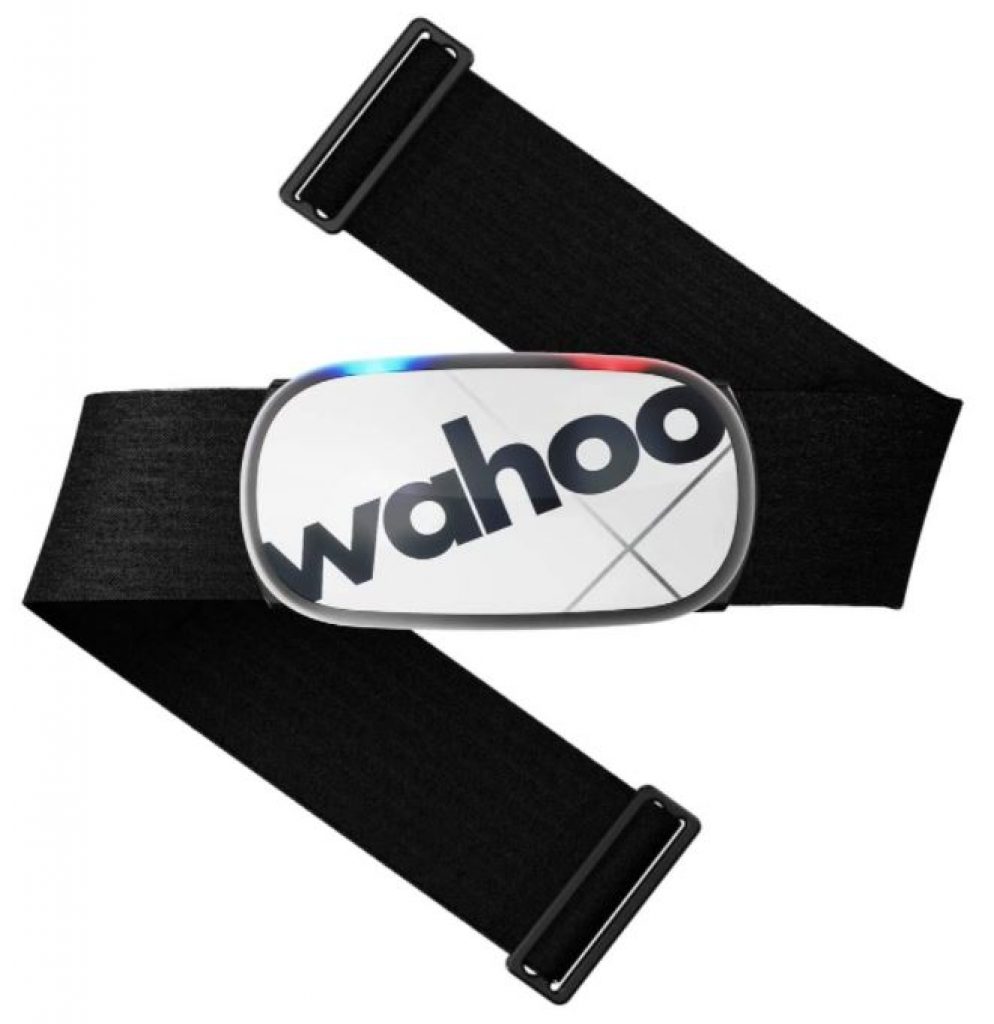 Wahoo has taken an extra step in 2020 to update the already popular Wahoo Tickr X heart rate monitor. The second generation Tickr X has an integrated strap design, making it easier to put on the sensor and the fit also feels more secure. Once the monitor is on and has picked up the heart rate (you may want to put some water on the back of the band for a better connection), the LED lights on the top of the device start flashing, indicating that it's ready to connect.
And the Wahoo Tickr X (Gen 2) connects quickly: I tested it with my trusty Garmin Fenix 6 Pro and the device recognized the heart rate monitor within a few seconds (after the initial pairing). The Tickr X can be paired to multiple devices at once, so if you happen to be using a smart trainer and a running watch at the same time, the Tickr X will pass heart rate data to both devices.
Runners will enjoy the new advanced running stats: when the Tickr X is paired with a GPS multi-sport or running watch, the ANT+ Running Dynamics are broadcast on the Tickr X and recorded on the watch for real-time feedback. If you decide not to use other fitness wearables for your workouts, you'll be happy to hear that the Tickr X has a built-in memory for up to 50 hours of workouts that can later be synced with the Wahoo App.
Last update was on: July 20, 2021 6:19 am
Polar Verity Sense
The Verity Sense is a serious heart rate monitor for running, swimming, cycling and workouts, but it's also designed to be comfortable and easy to use. The latest device from hardcore Finnish fitness brand Polar is one of the best heart rate monitors to date that uses an optical sensor instead of the traditional electrical sensor. Therefore, it is not on your chest but on your arm, which many people find more convenient.
It can also be attached to your swimming goggles to read your pulse from your forehead. With its many additional fitness features, the Verity Sense is potentially a great alternative for those who find chest straps too clunky and smartwatches too unreliable: it's a fantastically versatile, feature-rich and well-priced heart rate monitor – but you do have to contend with a not-so-user-friendly Polar Flow app.
We recommend using the Polar Beat app instead, which is much more user-friendly and also sends data back to the Polar Flow app. You can start a workout from the Polar Beat app and also track heart rate and calories burned in real time using the phone, which acts as an external screen for the Verity Sense band.
Last update was on: July 20, 2021 6:19 am
Garmin HRM-Swim
The Garmin HRM-Swim is designed for workouts in the water. But unlike the Garmin HRM-Tri, the HRM-Swim can be used in pools because it is resistant to pool chemicals and comes with a non-slip strap that stays in place even if you kick yourself against the pool wall as you turn. The Garmin HRM-Swim is truly a poll swimmer's wet dream: it stores and transmits heart rate, measures heart rate statistics from swim intervals, giving you a much better understanding of how well you perform underwater.
Of course, many other heart rate sensors are also water resistant, but there is a big difference between a heart rate monitor that is waterproof and the ability to accurately measure heart rate underwater. As you may know, water is highly conductive and this property can significantly distort heart rate readings. With the Garmin HRM-Swim, you can be sure that your heart rate is actually what it says in the app/watch and not just an approximate calculation.
Last update was on: July 20, 2021 6:19 am
Garmin HRM-Run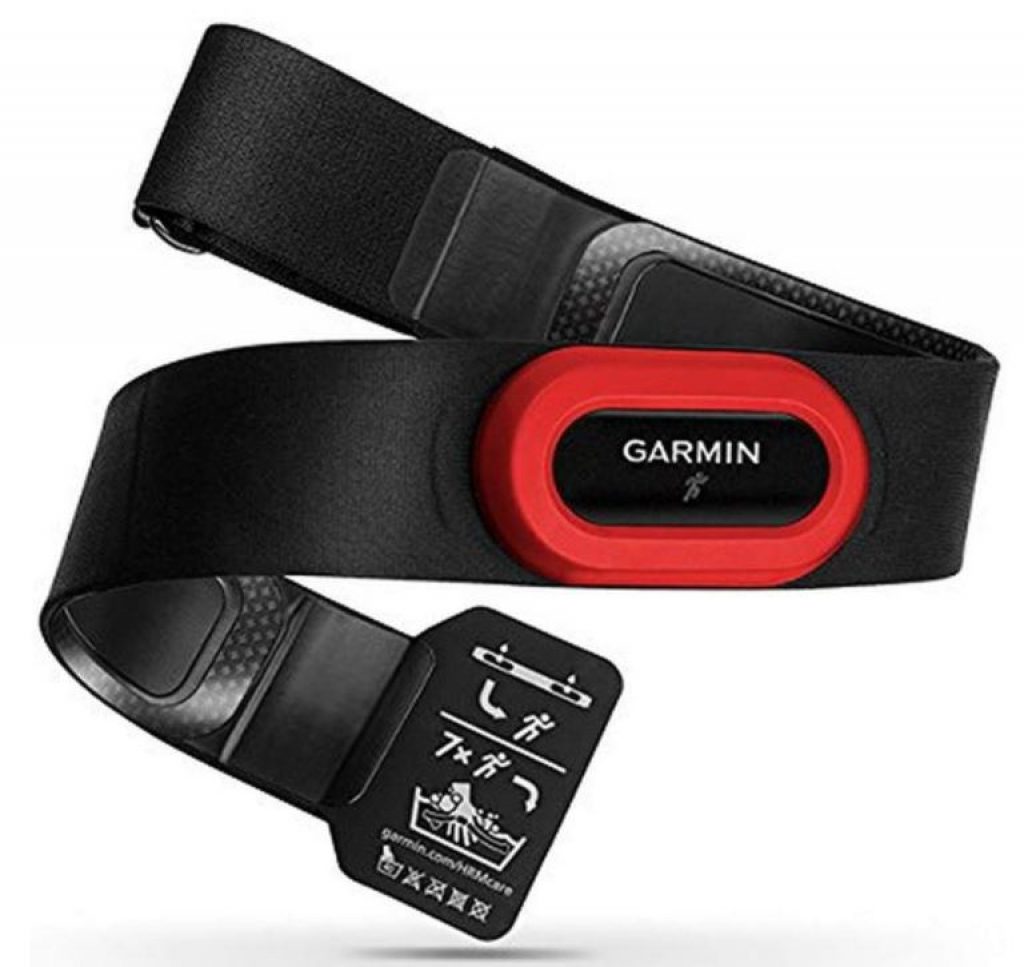 It seems that the majority of runners today wear a Garmin running watch, so purchasing the Garmin HRM-Run is probably the best option for them. As the name suggests, the Garmin HRM-Run works best for runners and offers advanced running statistics and accurate heart rate measurements on land. It is also waterproof. Six different measurements are taken by the Garmin HRM-Run: cadence, vertical oscillation, ground contact time, ground contact time balance, stride length and vertical ratio.
If you don't understand much about this, then you'd better hold off on the Garmin HRM-Run. As you might expect, the Garmin HRM-Run can make you a more efficient runner, but only if you want to learn and adjust your technique. It won't make you run better, but it will provide you with an ample amount of data so you can analyze your running form in great detail.
The battery lasts up to a year – after all, there's no screen or optical sensors involved – and the Garmin HRM-Run also supports both Bluetooth and ANT+ connections. The included strap is comfortable enough and doesn't chafe on your skin.
Last update was on: July 20, 2021 6:19 am
Polar OH1
The Polar OH1 armband is an ideal compromise between precision and comfort: its optical heart rate sensor provides more accurate readings than a running watch. Why, you ask? While the Polar OH1 and a running watch both use the same type of sensors, because the bracelet sits better on your skin, it will be able to pick up the signal more easily and accurately. Your wrist rotates and turns all the time and it's not hard for a watch to lose connection with your skin there.
One drawback is that the Polar OH1's optical sensor consumes a lot more of the battery than its traditional counterparts and "only" lasts 12 hours between charges. This is 12 hours of training, so you still won't need to use the charger more often than every other week, but compared to the battery life of chest straps of 1 year, that's still much shorter.
Last update was on: July 20, 2021 6:19 am
Conclusion
The Best Heart Rate Monitors (HRMs) can be extremely useful if you know how to use the information they collect. Exercise has very different effects on the body, depending on how high you press your heart rate and how long. Intelligent training means that you use heart rate data to guide your training. Sometimes you may want to keep your heart rate relatively low to burn fat or train yourself for longer training, while other times you want to push more often for various health benefits, such as building endurance. Another reason to own an HRM is to keep your heart rate at rest with a device that automatically registers it for you.