HP makes some of the best laptops, but with so many models, it can be hard to know which one to go for. From the premium Spectre line to the Omen gaming laptops, we've reviewed countless HP notebooks. Below is a list of the best HP laptops for each category. If you're settling on a business laptop, be sure to read our best HP EliteBook guide or our more general best business laptops ranking. Some of the best HP laptops are portable devices. For a more comprehensive selection, see our best 13-inch laptops page.
Launched in 2021, HP recently released the outstanding Spectre x360 13 and Elite Dragonfly, two ultra-portable devices with stunning designs. HP follows them up with the Elite Dragonfly, which adds Tile support, so you never have to lose your laptop or worry about it getting stolen. The company also releases a fleet of Chromebooks flagged by the Elite c1030 Chromebook Enterprise. HP has also recently dropped the Envy 15; you can expect a full review in the coming weeks.
Best HP Laptops list
These are our best choices for the best HP laptops, including the legendary Spectre x360. Whether you're looking for a robust business laptop or one of the best 2-in-1 laptops or the best Chromebook for your needs, you'll find something ideal for you.
HP Spectre x360
The best 2-in-1 HP laptop that you can buy right now
HP's beloved and highly acclaimed 2-in-1 is back with a vengeance, this time with more powerful components such as the 10th generation Intel Core processors and Intel Iris Plus graphics. Of course, those impeccable 2-in-1 design and new gem-cut chassis are back, as are the security features and Bang & Olufsen speakers. That great combination makes it one of the best HP laptops out there. Is it any wonder it's one of our favorite 2020 laptops? If you value aesthetics as much as performance and overall quality, this is the laptop for you.
HP Envy 13
The best overall HP laptop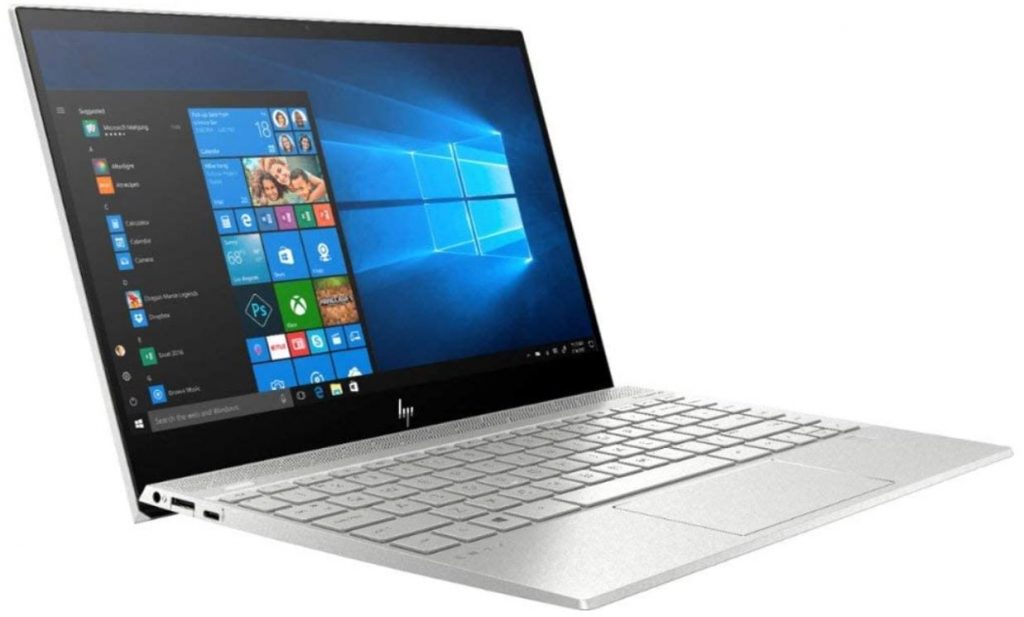 The new HP Envy 13 is not only the best HP laptop but also a lot. Starting at $799, the new 2019 model gives you an attractive, slim chassis, excellent performance, and powerful speakers. New in the latest Envy is a fingerprint sensor and a webcam kill switch for those who value their privacy. The 1080p model of the Envy 13 also gets 11+ hours of battery life while both FHD and 4K playback options are clear and vibrant. So unless you need a Thunderbolt 3 port (see Spectre x360), the Envy 13 should be at the top of your purchase list.
HP Envy x360 13
Another 2-in-1 laptop by HP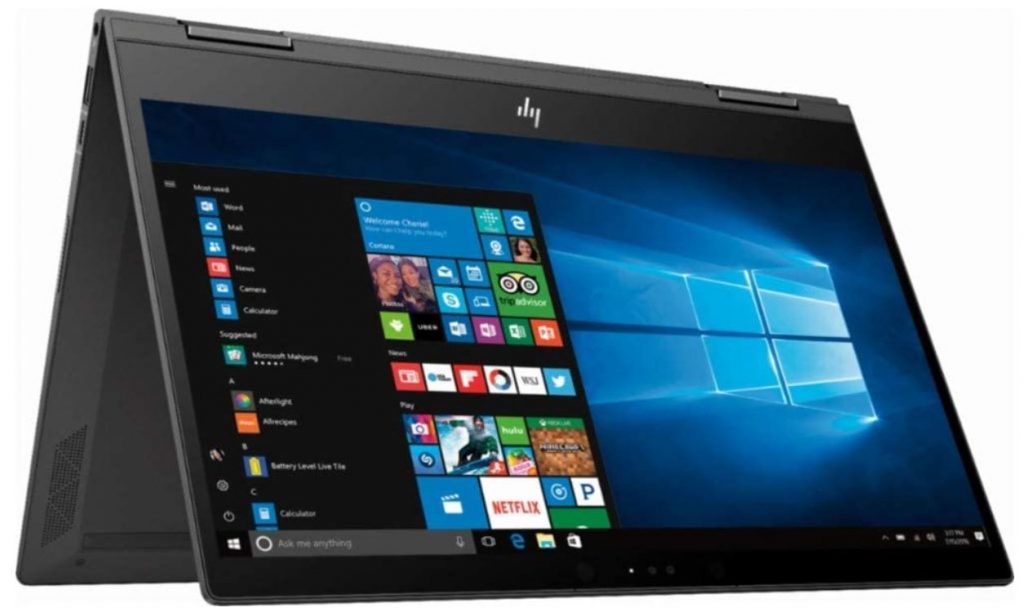 The HP Envy x360 13 is the best laptop under $1000 and one of the best HP laptops on the market. Although it doesn't come with a stylus, the Envy is a 2-in-1 so you can flip it over in a tent or tablet mode. What makes this such a great value is the aluminum design and Herculian AMD Ryzen processors. In our tests, we discovered that an Envy x360 13 with a Ryzen 5 4500U CPU could outperform laptops with 10th generation Intel chips.
This particular Envy costs just $800 and can outperform laptops costing over $1,000, including the absurd MacBook Pro. Plus, the Envy x360 13 features a bright, vibrant 13.3-inch display and a comfortable keyboard. There's little we don't like about the Envy x360. If you can get over the lack of a Thunderbolt 3 port and IR camera, it's the ultimate money-saving laptop.
HP Elite Dragonfly
The best HP business laptop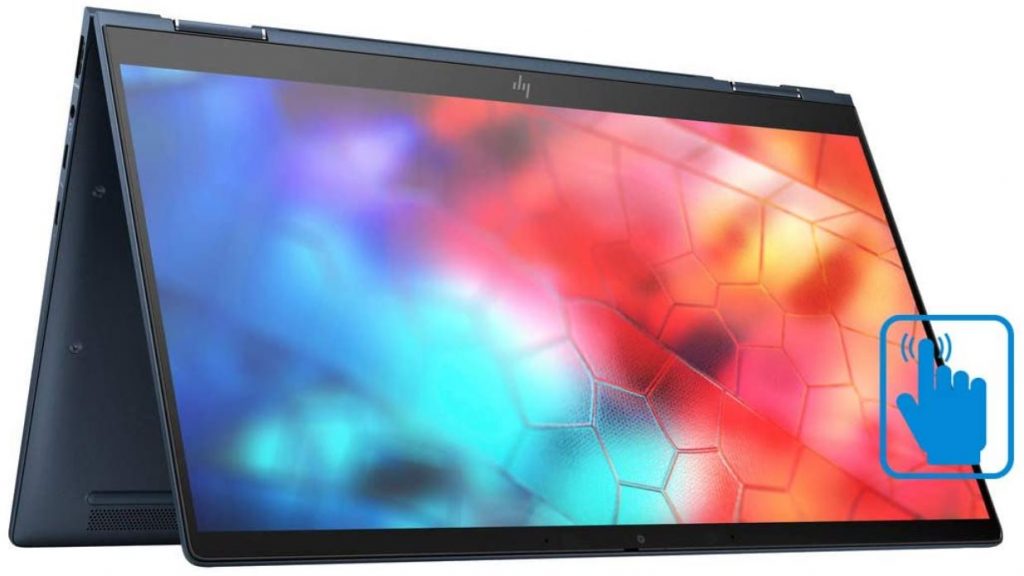 HP's Elite Dragonfly has redefined what it means to be a business laptop. This beautiful laptop has a breathtakingly beautiful chassis with a unique dark blue finish. The design is as practical as it is attractive; the Elite Dragonfly has flexible hinges that convert the laptop into a tablet, and at 2.2 pounds, it's one of the most portable 13-inch laptops available.
You'll have to take your eyes off the Elite Dragonfly's aluminum body to appreciate its bright and vibrant 13.3-inch display. But the Elite Dragonfly's greatness doesn't stop there. It also features a surprisingly comfortable keyboard, fast performance, and a host of security features, including an IR camera, fingerprint sensor, and the durability of the MIL-SPEC-810. For these reasons, Elite Dragonfly is one of the best HP laptops for business users.
HP Omen 17
The best gaming laptop by HP
HP's new Omen 17 reverses the noisy gamer aesthetic and replaces it with a more sophisticated design. It's a decent change from the aggressive angles and loud RGB lighting on most gaming laptops. On top of those good looks, the HP Omen 17 gets powerful graphics performance from Nvidia's RTX 2070, a bright 1080p (full-HD), 144-Hz display, and a relatively comfortable keyboard, all at a surprisingly affordable price. Just make sure you keep this fat critter on your desk. Overall, this is one of the best HP laptops on the market.
HP ZBook Studio x360 G5
The best HP workstation
This renewed HP ZBook Studio comes with a sexy aluminum body that can rotate 360 degrees. It features an incredible 15.6-inch 4K display, excellent Bang & Olufsen speakers. It comes with an optional ZBook Pen, which features 4,096 levels of pressure sensitivity, along with tilt controls and three customizable buttons. Not only is this baby a beauty, but its Intel Xeon processor and Quadro P1000 GPU will also amaze you with its overwhelming power.
HP Spectre x360
The best 15-inch HP laptop
We've always been fans of HP Spectre x360 laptops, but the latest releases take the flagship to the next level. The 15-inch model with an OLED display has the same beautiful design as its smaller counterpart, but the Core i7-8750H CPU and the GeForce GTX 1050Ti GPU it packs offer significantly better performance. With those energy-hungry components and a breathtaking 4K OLED display, HP has created a laptop that lasts almost 8 hours on a charge. But that's not all, because underneath that vibrant panel is a super comfortable keyboard.
HP EliteBook 840 G5
The best HP business laptop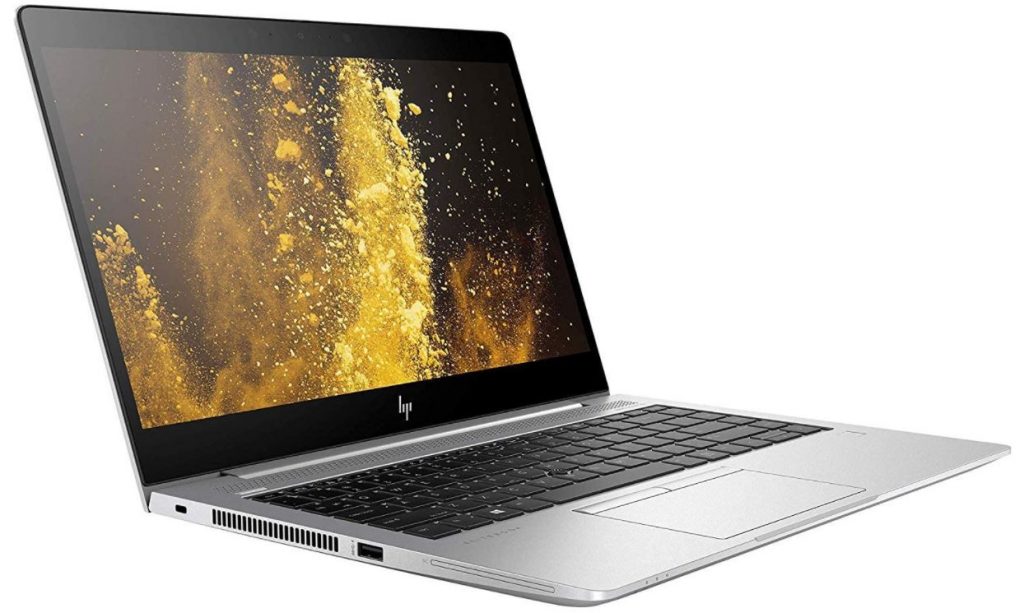 The EliteBook 840 G5 is one stylish looking business notebook. But it's more than just the looks. It offers 8 and a half hours of battery life, an excellent keyboard, and, when you need it, SureView privacy displays to prevent strangers from viewing your screen. We also appreciate the audio, which sounded great. All that on top of a powerful 8th Gen Core i7 CPU, 16GB of RAM, and a 612GB PCIe NVMe SSD. Overall, this is one of the best HP laptops that you can buy right now.
HP Chromebook 14
The best HP Chromebook
Do you want a cheap Chromebook with a large display? The HP Chromebook 14 is a good choice. A major upgrade from the AMD model, the Intel version of the Chromebook 14 takes all day on one charge and has a comfortable keyboard. The notebook also has a sleek white design and the 1080p display is a luxury at this price point. While other similarly priced Chromebooks offer better performance, the Chromebook 14 is a good all-rounder for basic tasks.