After spending hours looking for laptops, discussing with many creative professionals and testing worthy contenders, we found that Dell XPS 15 is one of the Best Laptops For Video Editing for most of the original work. The Dell XPS 15 has the most powerful processor and graphics card and is the best in class for color accuracy and the full-color gamut of any Windows laptop we've tested. Also, it has a fast Ultra-HD 4K rendering speed, all the necessary ports, and the best keyboard and a good trackpad. It is also light and ultra-portable for those who like to work while traveling.
Best Laptops For Video Editing List
Choosing the only "best laptop for video editing" would not be suitable. It all depends on your preferences combined with your use, which determines the best machine ideal for your routine. The below list of the Best Laptops For Video Editing ranges from ultra-modern graphics and SSD cards to advanced processors, 15-to-17-inches vibrant screens, and laptops with decent battery life.
Dell XPS 15
Dell's new XPS-13 2-in-1 laptop with a 10th-generation Intel Core "Ice Lake" processor may not arrive until the end of the year. But the same day the company unveiled the convertible, Dell also introduced a new generation Dell XPS 15 laptop with better hardware. The new Dell XPS 15 (7590) supporting up to an Intel Core i9-9980HK processor and NVIDIA GeForce GTX 1650 graphics cards is now available for sale.
Prices start at around $1,100 for a model with an Intel Core i5-9300H quad-core processor, a non-touch Full HD display, 8 GB RAM, 256 GB NVMe storage and Intel UHD 630 graphics – although you can save some money on the price displayed due to a launch promotion. The price increases if you want to upgrade to an Intel Core i7-9750H hexa-core or Core i9-9980HK octa-core processor, NVIDIA graphics cards, optional 4K OLED touch screen, and support for extra memory and storage. Read our Dell XPS 15 Review
Last update was on: January 17, 2022 11:12 pm
Apple MacBook Pro 16
Considering that the 16-inch MacBook Pro is explicitly designed to edit 4K video, it can handle up to 11 4K streams at once. I'm disappointed this panel doesn't have 4K UHD resolution. You'll get a resolution of 3072 x 1920, compared to 2880 x 1800 for the MacBook Pro 15-inch. That's a difference of around 226 PPI for the new MacBook Pro 16-inch and 220 PPI for its predecessor. Slimmer edges make content stand out more, whether you're editing videos or watching a show.
The latest MacBook Pro is one of the most powerful laptops in its class. Choose between a 6-core Core i7 processor or an 8-core Core i9 CPU. And you get 16GB RAM to start the system; it can be upgraded up to 64GB of memory. Our review model had 32GB RAM, which should be sufficient for most applications. Apple has a reasonably robust 512GB SSD storage in the start configuration and 1TB SSD in the $2,799 model. But you can customize your MacBook with up to 8TB of SSD storage. Read our MacBook Pro 16-inch Review
Last update was on: January 17, 2022 11:12 pm
Alienware Area 51m
With a new look and the very first design that makes upgradeable graphics possible, Alienware is ready to take its place as the king of semi-mobile gaming. The Area-51m does not look like anything we've ever seen of the brand. It is less Independence Day and more Flight of the Navigator. But there is more to this baby than just a reasonably new face. And in this article, we have thoroughly tested this laptop in our Alienware Area-51m Review.
Damn, Alienware did not joke when they said they were going to make a real desktop replacement. With a 3.6GHz Intel Core i9-9900K desktop chip with 64GB of RAM, the Area-51m is ready to do everything. Crunch numbers, encoding video, and steaming some games – you name it, it's possible. Thanks to the integration of the Intel Z390 chipset, this is the first Alienware to support eight cores. This is perhaps the most powerful laptop I have ever discussed.
Last update was on: January 17, 2022 11:12 pm
Asus ZenBook Pro Duo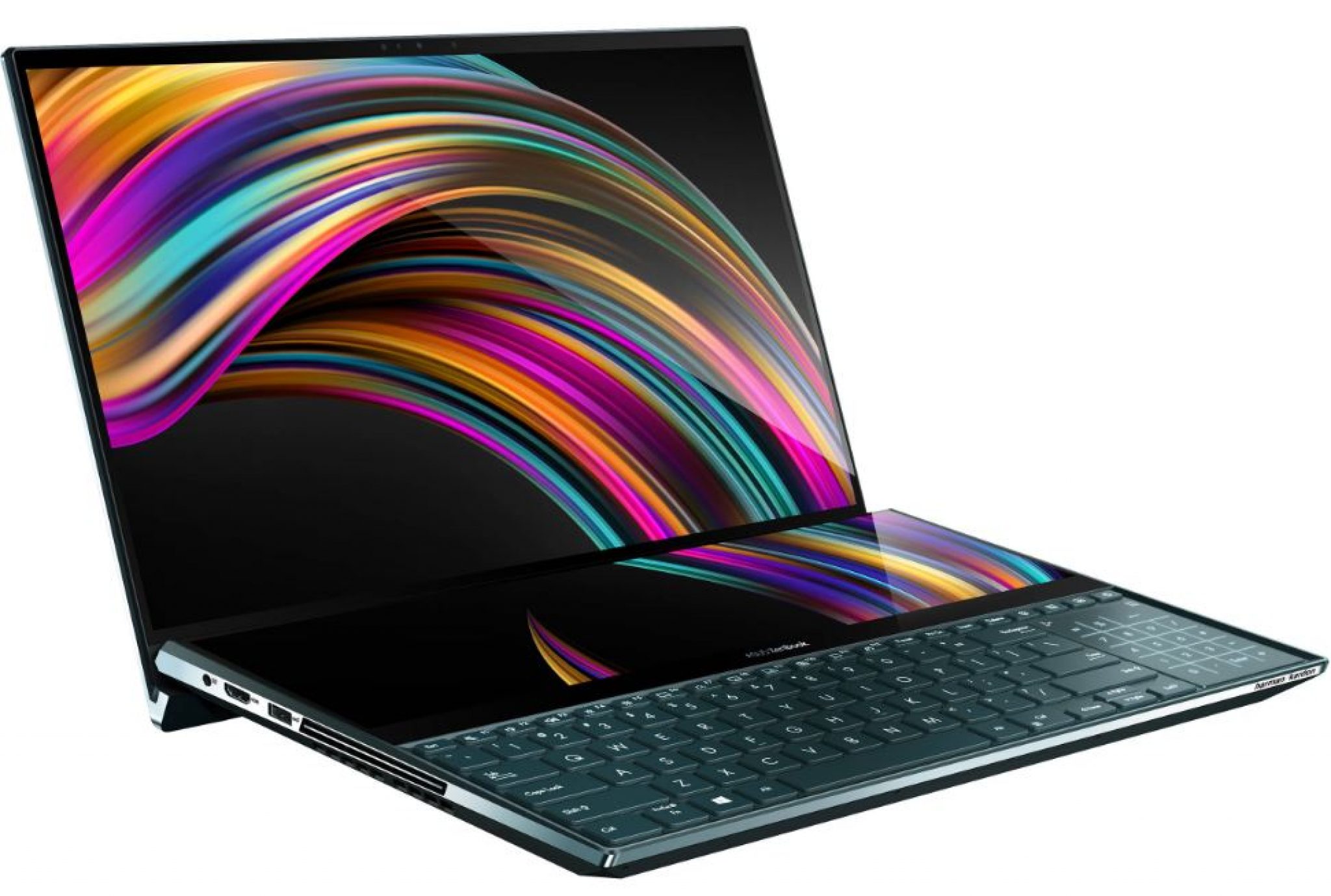 So, how is Asus doing with all this? Serious specifications. Once you've found time to stop staring and touching the screens, think of the overclockable Core i9 CPU, Nvidia RTX graphics, and fast SSD. But there are a few down points to consider: a short battery life, a soft keyboard, and a thick profile. But mobile professionals, content creators, and even gamers should consider buying the ZenBook Pro Duo. And not to mention, this is one of the most innovative laptops for video editing.
Asus continues to deliver designs that are timeless, innovative, and undeniably Asus. Constructed of sturdy aluminum, the Celestial Blue is seductive, like a deep blue pool with secrets hidden just beneath the surface for those who dare to take the plunge. The shiny Asus logo to the right of the center is the epicenter of the motif of Asus' beloved concentric circle. As soon as you open the lid, the company's ErgoLift hinge unfolds, gently raising the keyboard to an angle of 4.5 degrees for a more comfortable typing and viewing experience. Check out more in our Asus ZenBook Pro Duo Review
$

1,750.00

$

2,499.99
in stock
Last update was on: January 17, 2022 11:12 pm
HP Spectre x360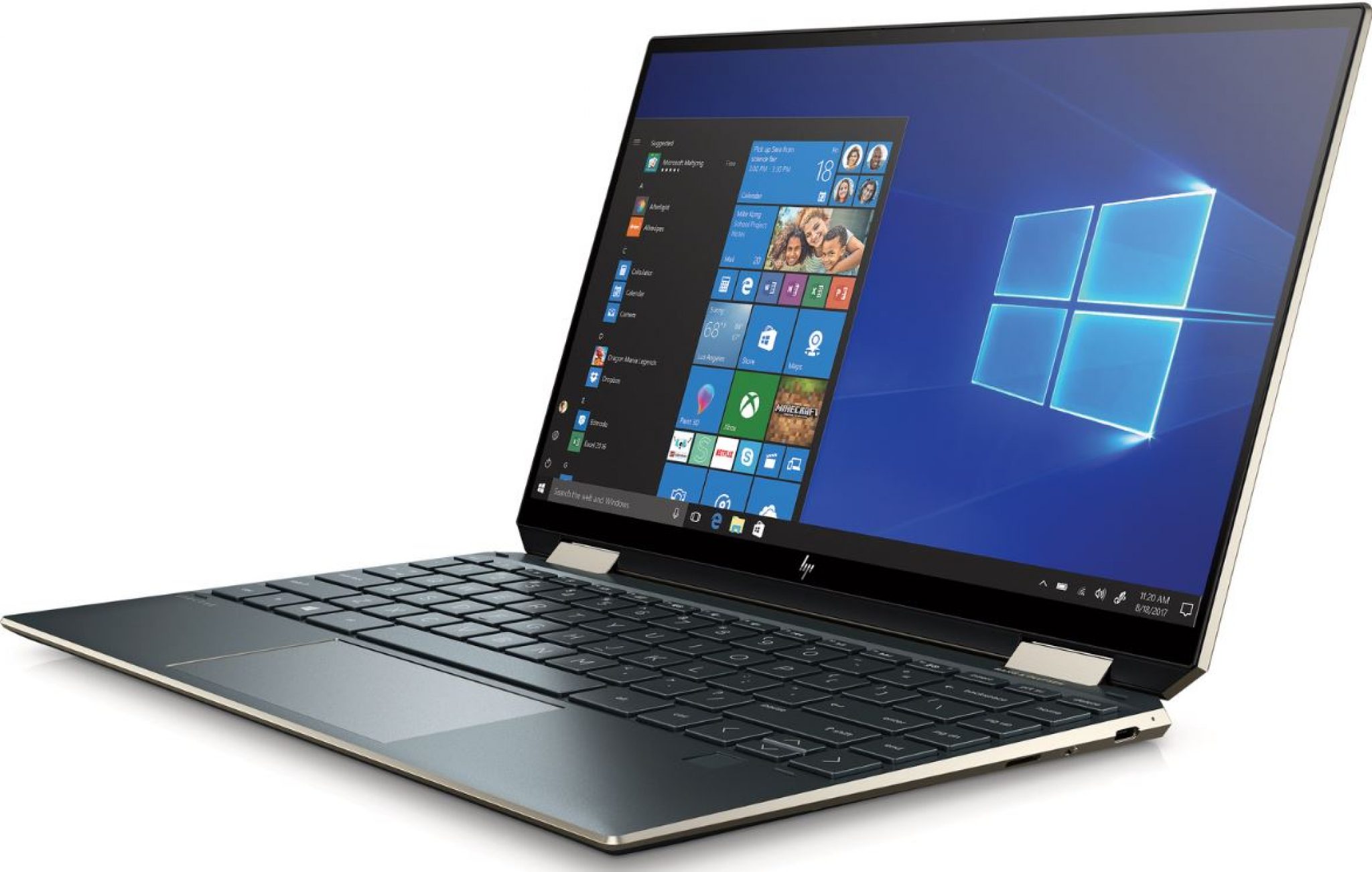 The redesigned 13-inch HP Specter x360 is the company's latest design triumph. With its faceted edges, beveled corners, and unique colors, the new Specter x360 is a feast for the eyes. And while this elegant 13.3-inch laptop is perhaps the nicest we've ever tested, the Specter x360's 12-hour battery life, powerful performance, and powerful speakers are a perfect choice. Add a lively screen and a dead man's button for physical webcams and the Specter x360 becomes our strong recommendation
Just like an artist who refines his profession, HP has gradually improved the design of his laptops with every new product. Now, with the Specter x360, the company has created a masterpiece. The streamlined aluminum chassis of the Specter x360 has a beautiful contour, with faceted edges and sharply beveled corners that look like cut by a master jeweler. These aggressive angles give the Specter x360 the kind of advanced elegance that you would expect from exorbitantly priced accessories sold by a luxury fashion designer. Check out more about this laptop in our HP Spectre x360 Review
Last update was on: January 17, 2022 11:12 pm
Asus ROG Zephyrus S GX701
We first caught a glimpse of the latest Asus ROG Zephyrus S GX701 at CES, where the Taiwanese company presented some excellent Asus laptops. The Asus' ROG Zephyrus S GX701 is one of the best Asus laptops we have had the chance to test. It comes with brand new Nvidia GeForce RTX graphics with the Max-Q design, configurable to an RTX 2080 with 8 GB GDDR6 VRAM. Together with an 8th generation Intel's Core i7-8750H six-core processor with a turbo clock speed of 4.1 GHz and up to 32 GB RAM.
As we said earlier, the range of Asus Zephyrus gaming laptops has been made as thin and light as possible, making their larger, larger competitors look positively dated in comparison. This has continued with the ROG Zephyrus S GX701, which, according to Asus, is the most compact 17-inch gaming laptop in the world. The idea is that the Asus ROG Zephyrus S GX701 gets a 17-inch screen, but its body dimensions are more similar to those on a 15-inch laptop. Read more in our Asus ROG Zephyrus S GX701 Review
Last update was on: January 17, 2022 11:12 pm
MSI GS65 Stealth Thin
Decorated with golden accents and beautiful without being showy, the Stealth Thin is the Bond girl of gaming laptops. The entire chassis of the laptop is made of black, matt sandblasted aluminum. Instead of the usual red-and-white dragon sigil logo with background lighting, MSI uses a bit of Midas-touch and replaces it with a printed black-gold emblem. A thin, diamond-cut golden strip lines the top of the laptop's lid.
The Stealth's 15.6-inch display only has a 1920 x 1080 resolution. But although I wanted a QHD or 4K version, I appreciated the refresh rate of 144 Hertz, which should help reduce the number of tears on the screen and reduce latency. The MSI GS65 Stealth Thin is one of the first gaming laptops to be introduced with the new 8th generation Coffee Lake processor from Intel. One of the most significant improvements is that these new chips have 6 cores instead of 4, which delivers more performance than the previous generation. Here is our MSI GS65 Stealth Thin Review
Last update was on: January 17, 2022 11:12 pm
Razer Blade Pro 17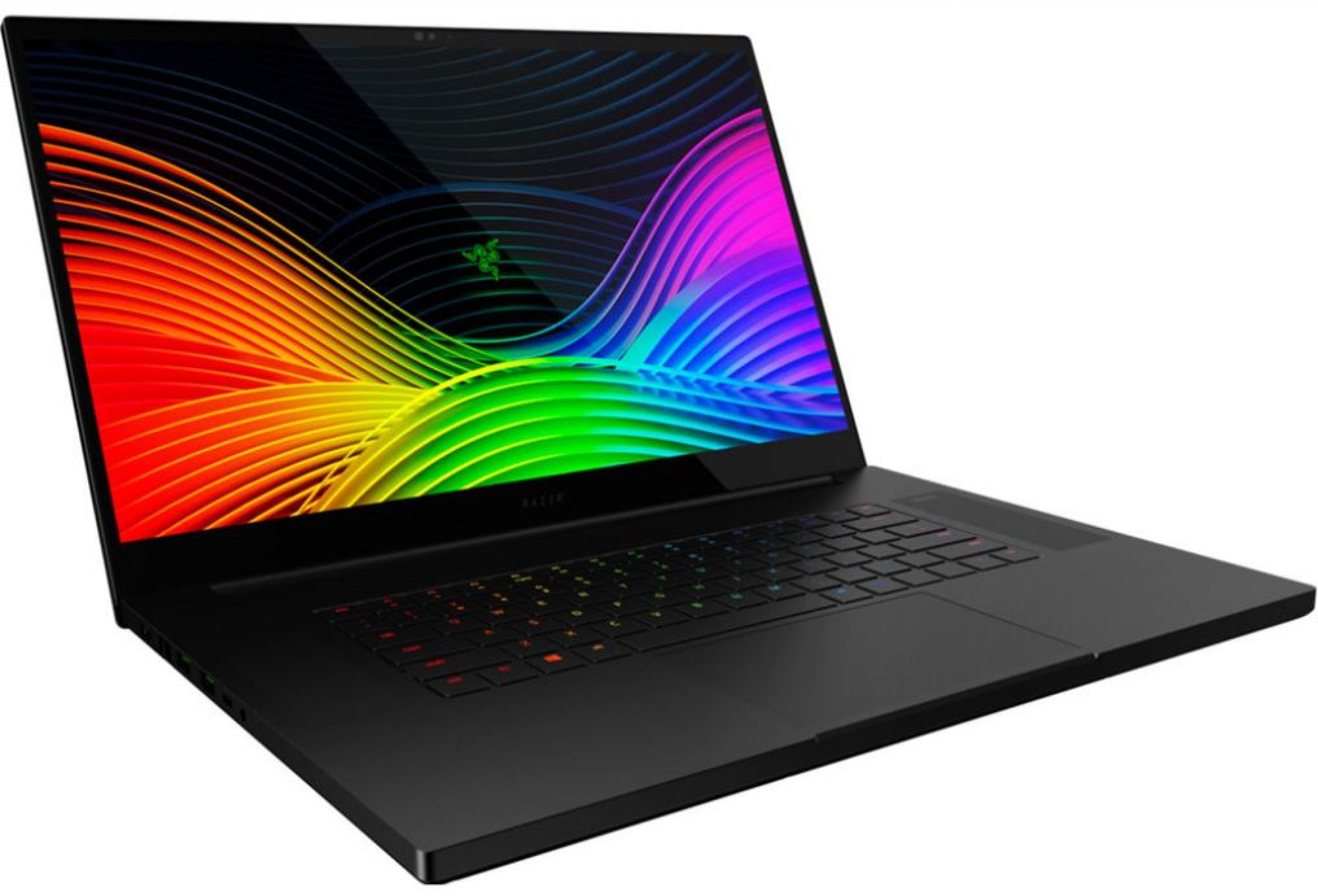 This 17-inch stunner is an embodiment of slim with its 0.8-inch thick black aluminum chassis. But the Razer Blade Pro 17 is more than just a beautiful sight. It features an Intel 9th generation processor and an RTX 2080 Max-Q GPU, which ensures a formidable gaming laptop and content creation system. A few lightning-fast SSDs and a surprisingly effective cooling system only make the proposition sweet.
Like its smaller siblings, the Pro 17 is an obsidian dream. The new Razer laptop is made of black anodized aluminum and closed the curved corners and lid flanges for the boxy design of this current generation of Razer Blade. But no matter how the shape changes, one thing remains the same: the three-headed snake. With its 2.6 GHz Intel's Core i7-9750H processor and 16 GB RAM, the Razer Blade Pro can multitask with ease. Read more in our Razer Blade Pro 17 Review
Last update was on: January 17, 2022 11:12 pm
MSI Prestige 15
Calling all creatives! MSI desires to win the affections of photographers, video editors, and other artistic professionals with the new Prestige 15. The company hopes to seduce creative professionals on the move with its ultra-portable, lightweight laptop powered by a six-core, 10th-generation Core i7 U-series processor and an Nvidia GeForce GTX 1650 Max-Q GPU. However, the grainy webcam is less than impressive, and the sound quality of the laptop's speakers is mediocre.
The 4K screen of this laptop makes you drool in awe, especially with videos with vivid, vibrant hues, such as the quaint 4K YouTube content. The MSI Prestige 15 is advertised as a fantasy laptop for the content maker, not as a gaming rig. Equipped with the Nvidia GeForce GTX 1650 Max-Q GPU, you can enjoy some light gaming at low to medium settings. Read more in our MSI Prestige 15 Review
Last update was on: January 17, 2022 11:12 pm
Lenovo ThinkPad P53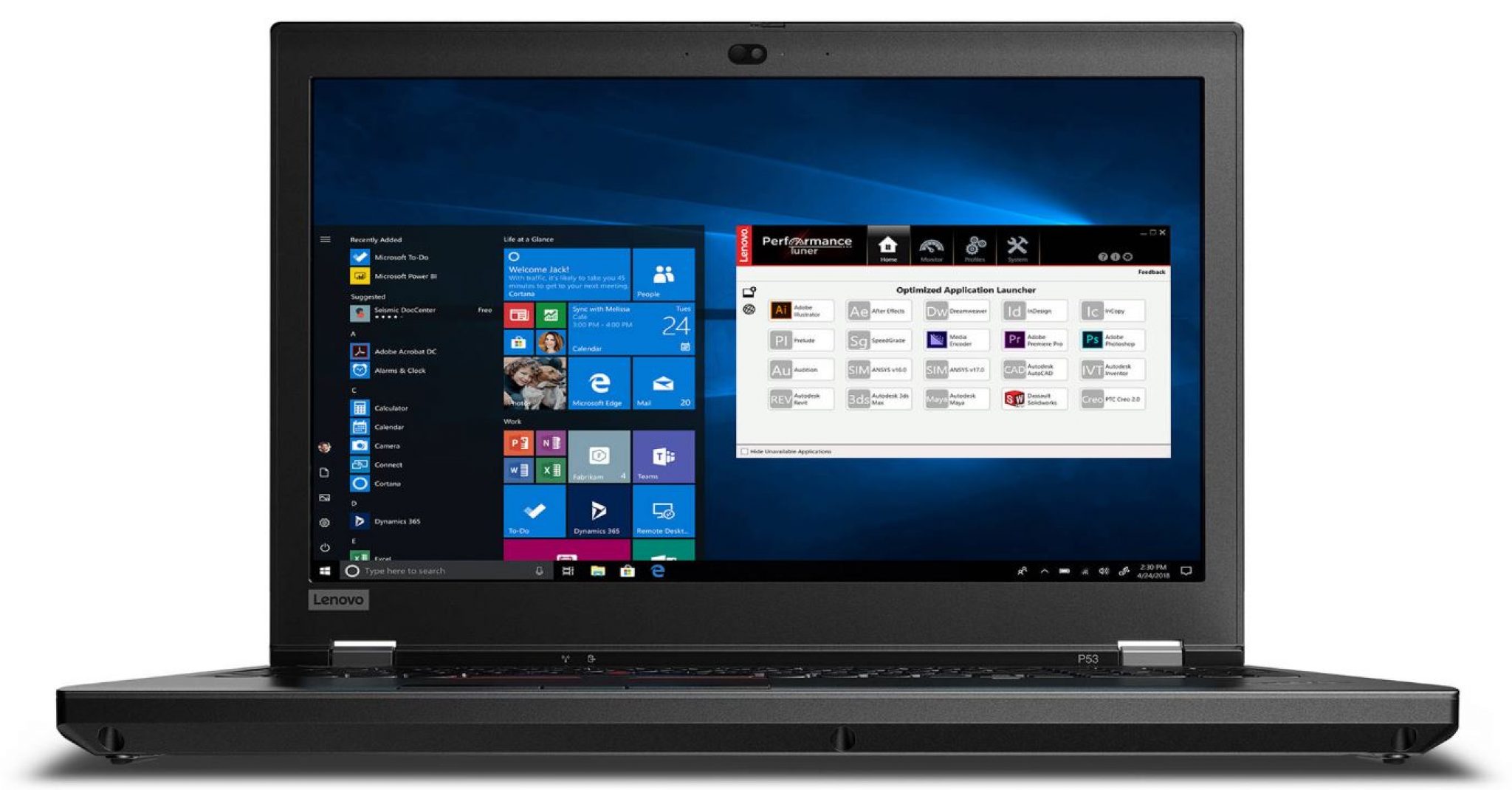 With the ThinkPad P53, Lenovo offers a traditional 15.6-inch mobile workstation. In this case, it is usual that, unlike ThinkPad P1 for example, it is not a very thin or very light device. In return, users benefit from faster hardware (especially in terms of GPUs), more ports, and more scalability. The ThinkPad name has long been synonymous with excellence and rightly so. Despite some of the controversial decisions over the years, the ThinkPad brand continues to represent the best of the market. That's why I was eager to get my hands on the new ThinkPad P53.
The design of the P53 has the classic features of the brand: an all-black chassis, silver hinges, and a touch of red on the mouse. This corresponds to the aesthetics of the brand and is recognized as such. About the workstations, the 15-inch form factor has many advantages. This form factor is slim, fits easily in most bags, and is reasonably sized for even the most demanding work. Read more here in our Lenovo ThinkPad P53 Review
Last update was on: January 17, 2022 11:12 pm
Things To Remember before buying the Best Laptops For Video Editing
The essential characteristics in a robust laptop (in a sequence of relative importance) are the processor; RAM; Storage; display size, display resolution, and display quality; Graphics card; quality backlit keyboard and trackpad; weight; battery life; ports; and speakers. These are some features you should look for on a powerful laptop. However, the order may vary according to the requirements:
A dual-core processor is a minimum for any business. Still, we recommend an Intel quad-core processor for intensive workloads such as playback or editing of 4K video, 3D design work, or any other heavy multitasking.
We recommend 16 GB as minimum RAM for smooth performance during multitasking (mainly if you're using RAM-like software like Photoshop 3D). A 4K Ultra-HD video editor and a 3D modifier that often perform large scenes tell us that they still need 32 GB of RAM, so we also chose laptops that have the option to upgrade the RAM.
An SSD (solid-state drive) can read and write data much faster than a regular hard drive. Having an SSD accelerates any job that requires access to data, such as booting the device, saving and storing files, or editing videos. SSDs also consume less power than standard hard disks, emit less heat, and do not seem inconvenient and are less vulnerable to mechanical failures. As for the volume of storage space, the more it is, the better it is. A 512 GB SSD is a convincing option for those with huge multimedia collections.
A discrete graphics card has its processor and graphics memory (VRAM) that handles graphics processing and provides the processor and memory of the laptop to control other workloads simultaneously. A dedicated GPU is very important if you work with Ultra HD HD 4K video editing, 3D design, or animation.
Apple MacBook Pro 15 has a resolution of 2880 × 1800, which we assume to be the minimum for laptops in this category. But our analysis and our expert interviews have shown that many professionals in the art industry prefer the highest resolution possible, namely 4K Ultra-HD resolution (3840 × 2160) for activities such as photo and video editing. This is why we have given priority to high-quality laptop displays with wide ranges and accurate color accuracy. This means that the display should also be an IPS technology, not TN because the IPS panels produce much wider viewing angles and excellent color reproduction.
A laptop must have a long enough battery life to get through most of an eight-hour business day, but most of the professionals we've talked about have always connected the laptop because most of them work in a position fixed at a time. For this reason, we also examined the battery life.
These are the things that you must consider before buying a laptop for video editing. If you are a professional looking for a laptop that can complete challenging tasks – including video/photo editing, graphic design, programming, drawing, game design, and audio production – while traveling, you need to get what we call a powerful laptop or a light ultrabook.
Even if your work setup includes an external keyboard and mouse, the keyboard and touchpad of your laptop should be active and convenient to use for an extended period when you want them. A poor keyboard and touchpad can ruin an otherwise good laptop.
About 80% of the professionals we spoke to use 15-inch laptops, and we believe that laptops that weigh around 5 pounds with this dimensional display provide the best screen stability and extreme portability. (We did not find mobile workstations because they're too big and bulky to be honestly portable.
Most of the video editors and developers we've talked to require a variety of ports on their laptops. Several ports are essential for various users, but a couple of Type-A USB 3.0 ports are always useful and an HDMI port. Even a Thunderbolt 3 port is valuable, and if you're a photographer, you'll also need an SD card slot.