When we talk about the best laptops under $1000, I recommend Dell, Asus, Apple MacBook, Microsoft, and Acer for daily performance. If you like playing games and are ready to use demanding graphics or do a lot of video editing, you may need to invest some money to find the best laptop. Here I have listed the best laptops that you can buy under 1000 dollars. Among the $1,000 laptops category, you get at least one Intel Core i5 dual-core processor, Intel's latest integrated HD graphics, 8 GB of RAM, 1 TB of HDD storage, or 128-256 GB of fast SSD storage. And Windows 10 and for Most buyers, there is no reason to spend more than $1000 for a suitable laptop.
Best Laptops Under $1000 List
Below are the best laptops under 1000 dollars that you can buy right now.
Dell XPS 13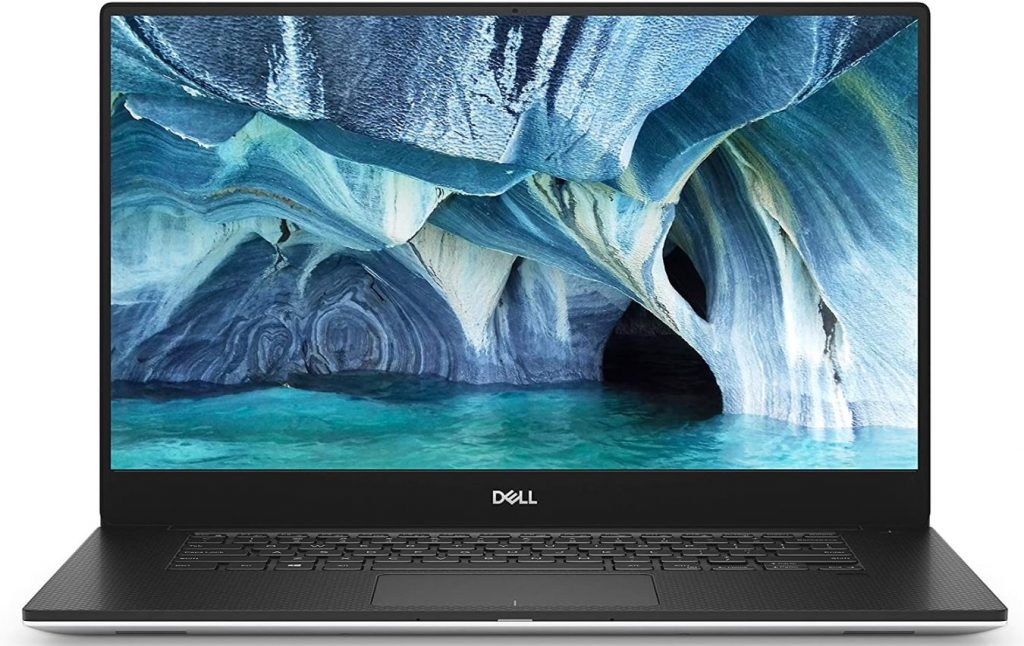 At the top of a list are not the easiest tasks if they fall under the most desired budget of the users. Dell XPS 13 leads the list of our favorite and the best laptops under $1000 list with the latest hardware and killer looks. The 13.3-inch Full HD InfinityEdge display here is the show-runner that's sharp, delivering a very bright and colorful image. What's more, Dell has finally listened to the consumer's plea and puts the webcam on the top edge of the screen on the new XPS 13.
Under the hood, the laptop is powered by the latest 10th generation Intel Core i5 processor combined with 8GB of RAM. So what does this pair of hardware configurations mean? Rewriting the same in simpler terms, the device can handle almost all tasks with ease. Although the laptop does not come with a special graphics card and is supported by the built-in Intel UHD chipset, the laptop can still hold up in the graphics segment. Check our Dell XPS 13 Review
Apple MacBook Air
Apple MacBook Air is undoubtedly the perfect blend of elegant design, all-metal aluminum chassis, durable battery backup, and powerful configuration. Although there are a very large number of Windows and even Linux-based laptops in a price range of $1,000, MacBook Air still has a solid position in the market due to its robust design and reliable performance.
The MacBook Air comes with an 8th generation Intel Core i5 processor with a clock frequency of up to 3.6 GHz. The processor is supported by 8GB of RAM, which provides multitasking and offers 128GB of SSD for storage, which is less, but there are also options for 256GB and 512GB (which costs a lot). It comes with macOS Mojave and all other standard macOS apps, making it ready to work out of the box. Overall, this is one of the best laptops under $1000. This is our Apple MacBook Air Review
Dell G5 15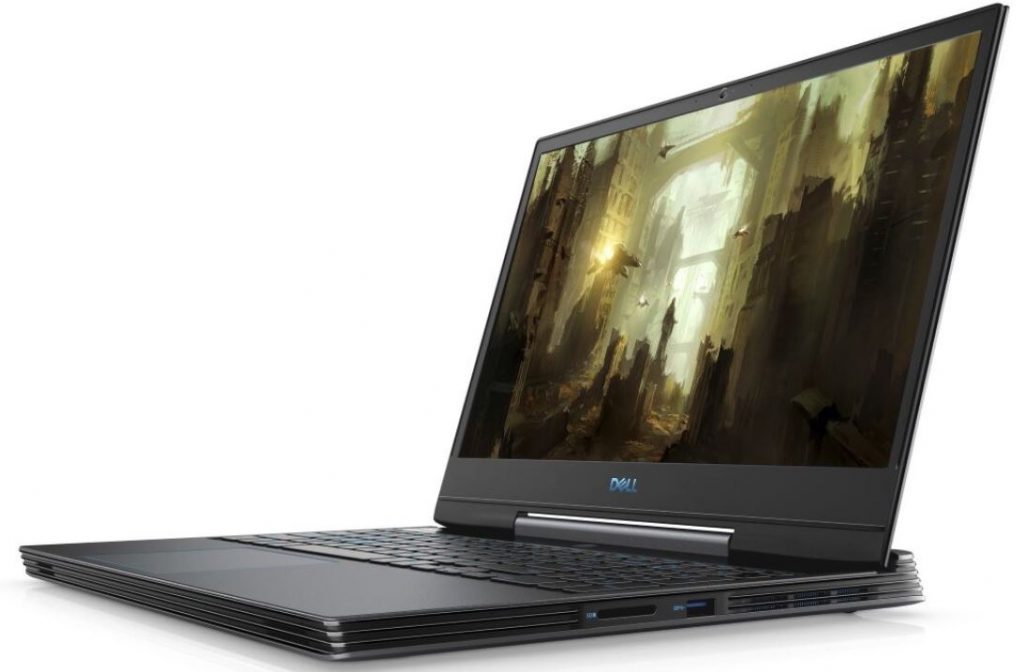 Here comes the first pure gaming based laptop on the list. The Dell G5 series of laptops are very well known in the market for their affordability and impeccable gaming performance. They come in different spec options, but this one is our favorite mainly because of the latest and powerful GPU. The laptop is powered by the latest 9th generation hexa-core Intel Core i7 processor with a clock speed up to 4.5 GHz, and the power of the processor is coupled with 8GB of DDR4 RAM for efficient multitasking.
Laptop storage is supported by an ample 1 TB 5400 RPM drive and a fast 256GB NVMe SSD. In terms of graphics, it has an Nvidia GeForce GTX 1650 inside with 4GB of graphics memory, making it one of the best laptops under $1000 price range at the moment. However, it is not the largest laptop with a battery. Still, this is one of the best laptops under 1000 dollars.
Asus ZenBook 13
A first-class laptop doesn't have to break the bank. Just look at Asus' ZenBook 13 UX333FA, which has a powerful 8th Gen Core i5 processor and an absurdly good battery life (enough for us to call it one of the best Asus laptops), all packed in a nice chassis for a very reasonable price of $849. That's hundreds less than competing systems like the Dell XPS 13. However, there are several flaws, including the dim 13-inch display of this machine, the short keyboard deck, and the bad speakers. Nevertheless, the ZenBook 13 is a solid premium laptop that sells at an affordable price. That makes it one of the best laptops under 800 dollars. This is our Asus ZenBook 13 Review
HP Spectre x360
HP Spectre x360 13 is the best convertible laptops under $1000 price range because it features compelling hardware in the beautiful all-metal chassis. This is the latest model with the latest hardware and unique hexagonal design. The one you see in the picture is finished in silver color; there is also an option of blue and black color. No matter which color you choose, it offers an enhanced and premium look compared to traditional laptops and is a sure head-turner.
The laptop features a 13-inch touch display with gorilla glass protection and offers perfect viewing angles. The sound on the device is pumped up by the Bang & Olufsen speakers, and they are placed under the grille on the chassis. The HP Spectre x360 convertible laptop offers a newer, faster, and more efficient Intel Core i5-1035G4 processor coupled with 8GB of RAM, making it one of the best 2-in-1 laptops on the market right now. Check our HP Spectre x360 Review
Dell G7 17-inch
The new Dell G7 gaming laptop is a beautiful laptop with a sleek and stylish metal chassis. The laptop comes in a gray color with blue inserts in several places (as shown in the image), which looks good, and it even has a blue color logo on the lid, which immediately distinguishes the G7 gaming laptop from other Dell laptops. Performance-wise, it offers a powerful set of specifications, getting it a top hand over the other laptops in the segment. The laptop is powered by the 9th generation Intel Core i5 processor, which is clocked at 2.4 GHz.
The laptop is preloaded with 8GB RAM, which can be expanded up to 32GB and offers 1TB SATA hard drive and 128GB SSD for storage. The laptop's display is a massive 17.3-inch Full HD IPS panel, which comes with 1920 x 1080 pixel resolution and is anti-glare, which is optimal for everyday use. For graphics, the device is powered by an Nvidia GeForce GTX 1660 Ti graphics card with a special 6GB video memory, making it an excellent option for gaming and other graphics-oriented tasks. Such specs make it one of the best laptops under 1000 dollars.
Lenovo ThinkPad E580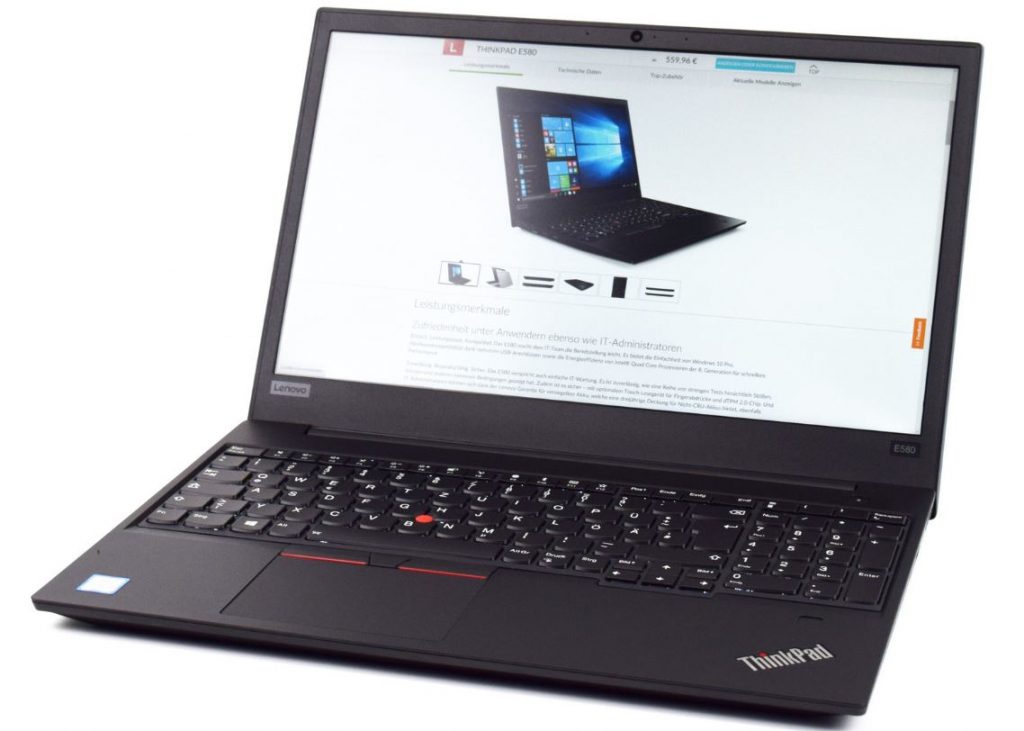 The Lenovo ThinkPad E580 is a no-nonsense work laptop that packs everything you need to run a small business or put together a presentation without all the bloating (and cost) of enterprise-class notebooks. The E580 features a best-in-class keyboard with Lenovo's signature pointer, a variety of ports for accessories and monitors, an optional fingerprint reader, and a strong overall performance, no matter how you configure it. You can get the E580 for as little as $699 with a 15-inch 1080p display and Intel Core i5 processor, which are specs you'll rarely find in the best laptops under $1000.
Acer Predator Helios 300
Like the previous model of the Acer Predator Helios 300 laptop, the latest model remains one of the best purchases in the $1000 price segment. It offers a complete package for gamers in terms of hardware, display, and an attractive design that is also thermally efficient. Deep in the design of this dive laptop, it is finished in black and has blue color inserts in several places. The laptop looks very modern in its updated design, and the build quality is also excellent because it has a metal lid, and the housing is made of high-quality plastic.
Overall, it is a very well built machine and feels premium to the touch. It has the segment-first 144Hz 15.6 inch full HD display, and it is an IPS panel, so the viewing angles and color production is pretty good on this laptop. The keyboard on this laptop is also nice, with backlit keys and a good distance between the keys. Such specs make it one of the best laptops under 1000 dollars.
LG Gram 13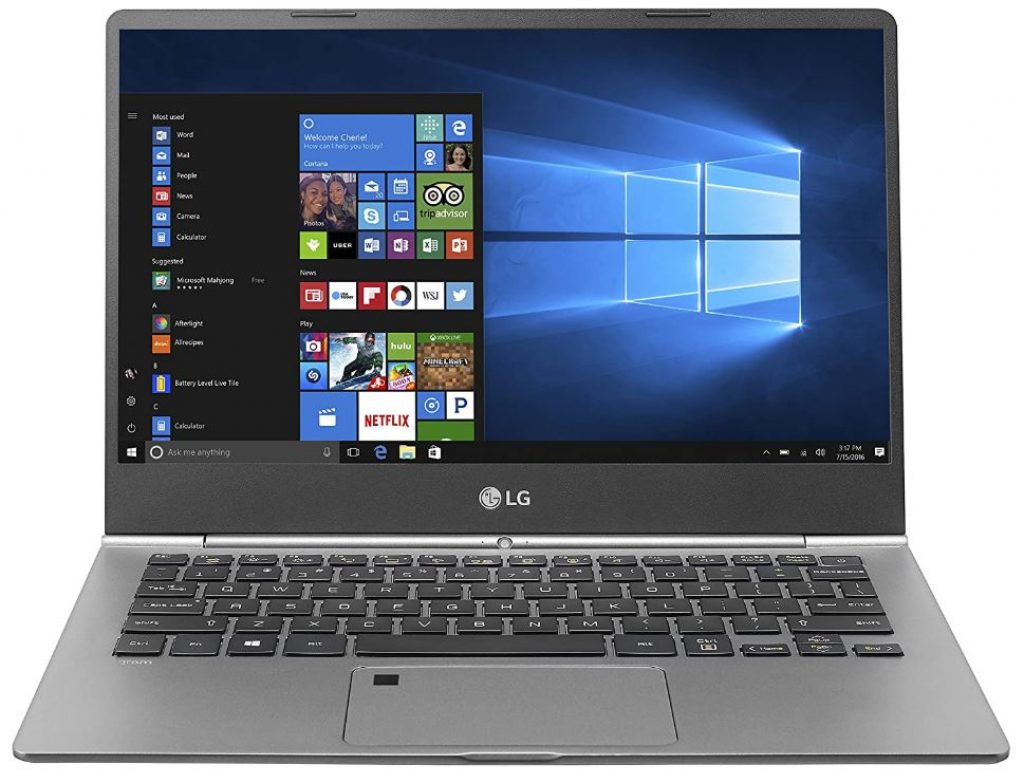 LG is known for manufacturing laptops that are slim and streamlined and packed into the high-performance hardware that can handle almost anything you throw at it. LG Gram 13 is one of those 13-inch ultrabooks that has the lightest weight at just 2.1 pounds and is powered by the latest 8th generation Intel Core i5 processor and 8GB of RAM for smooth multitasking.
Considering the laptop's weight and overall form factor, the hardware specification that LG has packed into this laptop is quite impressive. Even the build quality and material used to build this laptop are all premia, and it has passed seven durability tests and is MIL-STD certified. For storage, this laptop offers 256GB of SSD, which is also very good considering the price and other features of this laptop. Overall, this is one of the best laptops under $1000.
ASUS VivoBook S15
ASUS VivoBook S15 is one of our most recommended laptops for budget buyers because it offers similar specifications as the other laptops under $1000 but at a much lower price. It offers all the latest gen hardware and comes in a high-quality looking chassis made of metal and polycarbonate plastic. It has a 15.6 inches full HD display that has large viewing angles, and it is anti-glare coated to reduce eye fatigue. It has a fully backlit keyboard that is very comfortable to type, but it has no Numpad.
It has all the necessary ports and slots on both sides of the laptop, and the laptop also manages to stay cool all the time as it is also very thermally efficient. It has a powerful quad-core Intel i7 processor inside and 8GB of RAM to meet all your multitasking requirements. What's more, ASUS VivoBook S15 is also a very powerful, graphically supported laptop with 2GB of dedicated graphics from Nvidia. Overall, this is one of the best laptops under 1000 dollars.