Everyone has an idea when he/she buys a new laptop: his new laptop must be able to carry out all his activities quickly. These laptops are called all-purpose notebooks, and if you are looking for the best laptops under $600 where you can play standard games and perform demanding tasks, here are some of our tips. Laptops are known to be the best practical and useful ways of working that goes beyond all segments.
And with the growing demand, many manufacturers have delivered their laptops to appeal to buyers. Choosing these laptops is undoubtedly a burden for a new buyer. So, to reduce your efforts, we offer our top choices of the Best Laptops Under 600 dollars.
List of the best laptops under $600
Acer Swift 3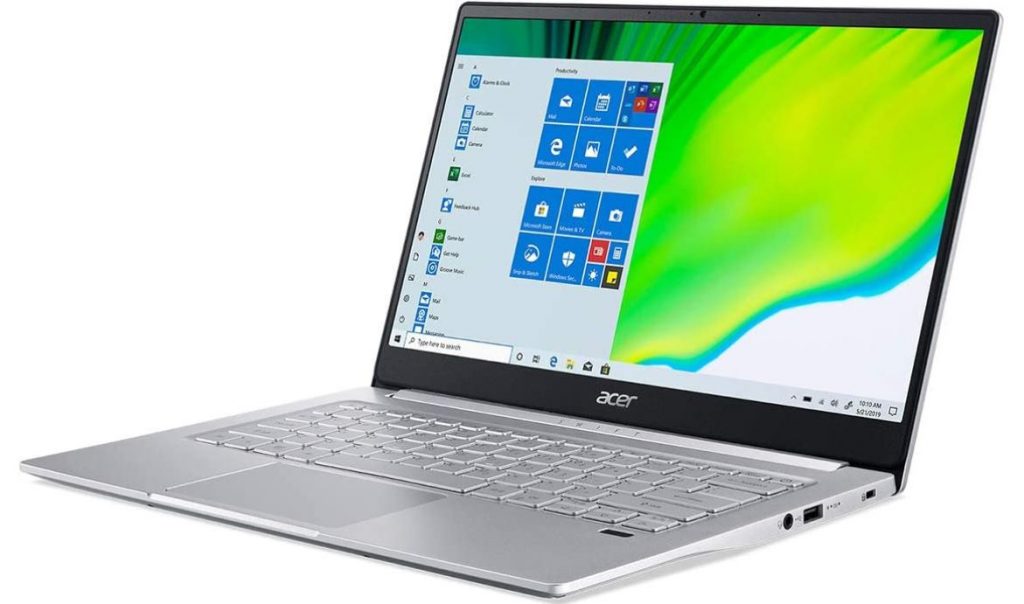 It may be a budget machine, but the Acer Swift 3 outperforms other laptops in its price range. While most cheap laptops offer a barely viable computing experience, the Swift line proves that just because a machine has a low price tag doesn't mean it can't also be a solid computer. Moreover, it is also a solid Ultrabook.
Budget laptops, however, have more limitations than their more expensive siblings, and the Acer Swift 3 is no exception. It has inherited some of the flaws of its predecessor, such as the weak-sounding, downward-facing speakers. But it has also improved on its predecessor by updating performance and battery life, without adjusting the price. The Swift 3 may not be the Dell XPS 13, but it comes pretty close at a fraction of the price.
In short, if you want that Ultrabook form factor at a great price, the Acer Swift 3 (2020) is an excellent choice, especially if you have a limited budget.
Last update was on: October 21, 2021 8:16 pm
Acer Aspire 5
If you're looking for a laptop, you should really care more about substance than style. That's where the Acer Aspire 5 comes in, anyway. This PC isn't exactly an eye-catcher – it doesn't have super-slim bezels, the chassis isn't made of shiny glass or brushed metal, and the keyboard isn't low and smooth, but what it does offer you is a fantastic price combined with full reliability, making this one of the best laptops under €500.
Under the hood, the Acer Aspire 5 may look dated, but with its 11th generation Intel Core processor and a fast M.2 SSD, it can still handle quite a bit of power. Factor in 8GB of RAM and a decent 48Wh battery, a 1080p IPS panel and you have a laptop you can count on. What's more, as tested this is the 14-inch Acer Aspire 5 model (15-inch models and variants with AMD processors are also available), so despite the mediocre screen to body ratio this remains a pretty portable device.
Connectivity isn't bad either, with USB Type-C and Ethernet in the mix. It covers most bases. There are certainly better looking laptops at this price (go to our overall best laptops rankings for more of those). But despite that, the Acer Aspire 5 is one of the best laptops under $600.
Last update was on: October 21, 2021 8:16 pm
ASUS Zenbook 14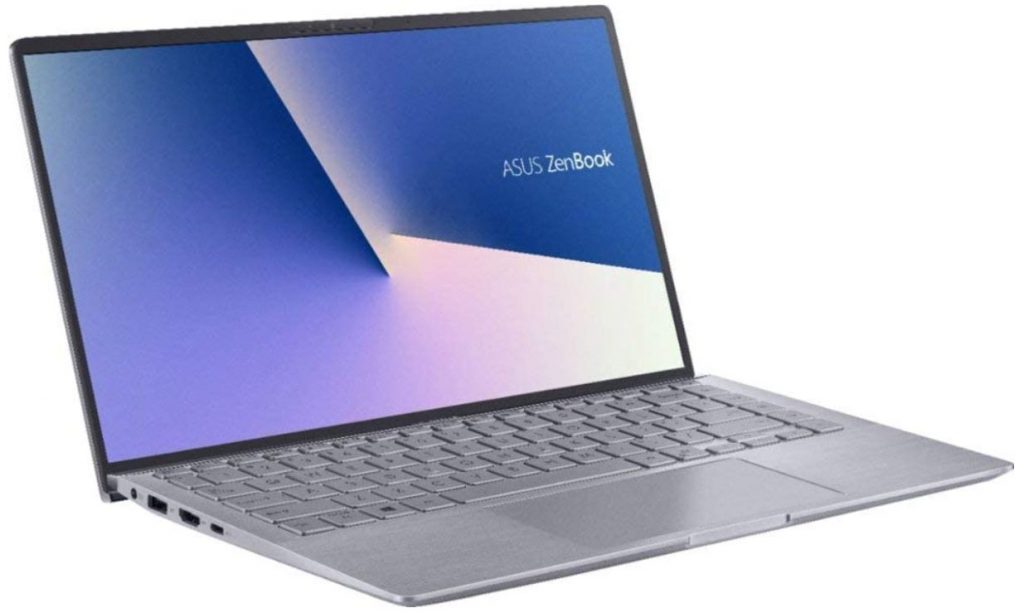 The ZenBook 14 has a precisely designed ErgoLift hinge that automatically lifts the back of the laptop slightly when opened, tilting the keyboard to the optimal typing angle. This action also raises the chassis for optimal cooling and improved audio quality. The ZenBook 14 redefines what is possible in an ultra-thin laptop. It offers a full complement of I/O ports, including full-size HDMI, USB Type-A and USB-C. There's also a microSD card reader for easy data transfer from your mobile device.
Support for USB-C Easy Charge means your ZenBook 14 can be used with a wide range of standard USB-C chargers from 5-20 V. You can charge ultra-fast with any PD (Power Delivery)-certified charger, including the 65-watt fast-charging adapter that comes with the ZenBook 14, or charge your device on the go with airplane chargers, portable chargers or power banks!
The ZenBook 14's compact, 1.26 kg light weight and 14.3 mm thin, all-metal design make it the ideal travel companion. It's also one of the world's thinnest 14-inch laptops1 with a full set of I/O ports* – including full-size HDMI and USB Type-A – so you can enjoy versatile connectivity wherever you are. Overall, this is one of the best laptops under $600.
Last update was on: October 21, 2021 8:16 pm
Lenovo Flex 5
See things in a new light on the 14″ FHD IPS anti-glare screen with 250 nits brightness. The 4-sided narrow bezels reduce clutter, giving you a 90% active screen area to work on. Multitasking is no longer a chore with the AMD Ryzen 5 4500 Mobile processor & 8 GB of RAM. Make room for work, entertainment and more with the highly secure 512 GB SSD storage.
Less is more when it comes to the 17.9mm Ideapad Flex 5. With premium looks and a minimal weight from 1.5kg, this laptop goes everywhere with you. Lenovo's active pen is made for writing, drawing, and seamlessly blending your thoughts onto the screen. The backlit keyboard comes in handy when working late at night. Add extra security with privacy shutter and fingerprint reader.
Why multitask when your voice can do it too? Everyday life gets smarter with Alexa. Manage smart home devices, create shopping lists and listen to music all at once with just a voice command. Overall, this is one of the best laptops under $600.
Last update was on: October 21, 2021 8:16 pm
Acer Chromebook Spin 713
Acer has made three major upgrades to its best-in-class Chromebook Spin 713. The first is that the device now features Intel's latest 11th Gen processors. The second is that the USB-C ports both support Thunderbolt 4. And the third is that it now has an optional fingerprint reader (which is not available now, but will be in the future).
These are not the most revolutionary spec bumps in the world. The rest of the Spin 713 remains the same: a great 3:2 touchscreen, a good backlit keyboard, a smooth touchpad, and good value for its high-quality components. But the changes add up. And they serve to push the Spin 713 even further ahead of its competition than it already was. It's still the Chromebook to buy.
The most notable feature of the Spin 713 is its 2256 x 1504 display. It is one of the best Chromebook screens I have ever used. Colors pop out, details are sharp, and the screen is bright enough. Although the screen is glossy, I rarely saw glare, and what I did see did not interfere with my work.
But my favorite aspect of this screen (and of this Chromebook as a whole) is the 3:2 aspect ratio. You get noticeably more vertical space than on a standard 16:9 screen of a similar size. Less scrolling, less zooming out, more room for all your tabs and apps. I'm a fan of 3:2, and I'm glad more laptop models have started using it in the past year. Overall, this is one of the best laptops under $600.
Last update was on: October 21, 2021 8:16 pm
ASUS VivoBook 15 Thin
The Asus VivoBook 15 is a budget laptop that we had high hopes for. Budget laptops, as you may know, often seem too good to be true. The idea that you can get enough performance to last you a few years at an exceptionally reasonable price is very enticing. But when you pay less, you often get less. In the case of the latest refresh of the Asus VivoBook 15, you're paying for less performance and shorter battery life and opting for a less vibrant display. In return, you get numerous ports, a thin body, and an almost edge-to-edge widescreen display. Overall, this is one of the best laptops under $600.
Last update was on: October 21, 2021 8:16 pm
HP Pavilion 15
The Pavilion line has always been HP's mid-range brand, and this 15-incher fits right into that mold; it's a not-quite-ultrabook laptop that really has a lot going for it. The model we have here is absolutely bursting with high-spec hardware, from 16GB of RAM to a fast 512GB SSD, from a touch-screen 15.3-inch FHD display to a 4th-gen AMD Ryzen 7 processor.
For the most part, the performance of these components is absolutely amazing, with results that, while not as high as those of Intel's 11th-gen mobile processors, are very creditable. All of these components are packed (literally to the bursting point) into a handsome and defiantly attractive enclosure, a slim case that looks more expensive than it is, and more than enough ports to make it fully usable no matter what you throw at it.
There's a full-size keyboard that feels great to type on, and a large trackpad that didn't let us down. When it comes to everyday desktop work, whether it's photo editing, web browsing, or "working" for a movie or two, this one has what it takes, and doesn't get too hot (or, crucially, too loud) while doing it. Overall, this is one of the best laptops under $600.
Last update was on: October 21, 2021 8:16 pm
ASUS VivoBook 17
The Asus VivoBook 17 M712 is one of the few budget laptops with a Ryzen 5 5500U processor, and as you might expect from a top processor, the performance here is excellent. The large screen adds to the performance. Although 17-inch laptops are not very popular among the general public, the VivoBook 17 M712 is for those in the market looking for powerful performance.
Moreover, it offers a wide range of options when it comes to port selection, which is a big plus and most laptops tend to compromise here these days. As for battery life, the laptops can easily last a day, but don't escape more than that. A 65W fast charger is a neat addition to the set-up.
The design of the laptop is quite hard and stiff, it is strong and feels premium during use. But, this laptop may not be everyone's cup of tea, as it is quite bulky and not that easy to travel with. It also lacks certain aspects like a full-size SD card slot, a fingerprint scanner and also a privacy shutter. But if these are not your concerns, the Asus VivoBook 17 is one of the best laptops under $600.
Last update was on: October 21, 2021 8:16 pm
Dell Inspiron 15 3505
Another manufacturer has released a laptop equipped with an older SKU. In a world of silicon and graphics card hunger, Dell is looking to previous generations, albeit with newly released processors to power their machines. With that said, the Inspiron 15 3505 comes at just the right time, to be influential, and viable for customers. It offers an IPS panel, SSD support, arguably snappy processors of your choice, and a proven design. The latter ensures minimal financial effort in terms of design, and maximum yield.
Also, given the fairly affordable price, it's good to see that most models come pre-equipped with a Windows 10 OS (at least in our region), so you don't have to spend extra money on a license. Nevertheless, the Inspiron series is not what it used to be, as Dell is pretty stale on that side of their laptop lineup. But given the way the market is set up now, we think this notebook could be extremely successful. Overall, this is one of the best laptops under $600.
Last update was on: October 21, 2021 8:16 pm
HP Pavilion X360
HP's Pavilion x360 is not as powerful and does not look as good as its Envy x360. That sounds like a big rebuke to the Pavilion, but as HP's lowest-end 2-in-1 machine, that's exactly what it's designed to be. And while it doesn't have the same kind of appeal or nearly as much get-up, the particular model I reviewed has LTE support, a feature rarely seen at this price point.
This $699 configuration offers the ability to connect to AT&T, T-Mobile (and in that context Google Fi) or Verizon LTE towers as a bonus, in addition to standard mid-range specs. These include Intel's Core i5-1035G1 quad-core processor, 8GB of RAM, a 256GB NVMe SSD, a 250-nit, 14-inch 1080p touchscreen, and a healthy selection of ports.
HP makes a few other versions of the Pavilion x360, with tweaks to screen size, chassis color, RAM count, built-in storage, and screen brightness, but I think this LTE-ready model (14-dw0097nr) is the most attractive option available, even given the compromises. This laptop is ready to go if you need to be mobile at all times, and for the price, that's really attractive. But that's not to say that no corners have been cut. Overall, this is one of the best laptops under $600.
Last update was on: October 21, 2021 8:16 pm