This list is carefully thought through after careful analysis to save you time by searching the right laptop for your needs and budget. As part of our list of the best laptops under $500, the $800 market offers powerful laptops that can do just about anything you can do with vital shape points. These laptops will efficiently handle your daily computing tasks, thanks to their more powerful hardware specifications.
The best laptops under $800 should offer a stable balance between portability and performance with long battery life and fast start-up time. Many of these laptops are capable of delivering enterprise-class performance without burdening your budget. Whether you are looking for a desktop replacement laptop or a laptop on the go for a school, university or office, this list goes through all defined categories.
List of the best laptops under $800
Microsoft Surface Laptop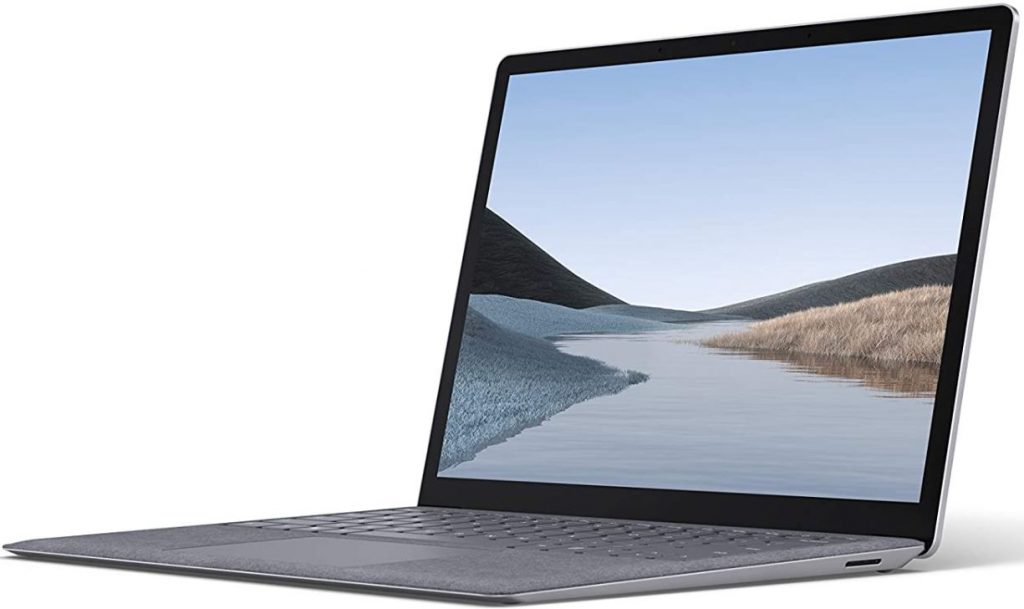 When Microsoft launched its Surface Laptop, I wondered why they would enter this ultra-competitive market. They have succeeded in producing high quality, well-designed product that competes in the mid-market. It's an ultra-thin & light notebook that has one of the best displays you can find. Add that to the above-average performance and an excellent keyboard, and you have another great product from Microsoft. And it comes in 4 different colors if you want something different from the classic gray. Currently, this is the best laptop under $800 that you can. Read our Microsoft Surface Laptop 3 Review
October 19, 2021 7:41 pm
Amazon.com
Last update was on: October 19, 2021 7:41 pm
Asus VivoBook S15
Asus has always delivered quality laptops that are at the forefront of the market. This new S15 is no different. Not only do you get an excellent color choice, but you also get an even lighter laptop than the previous version – at less than 4 pounds for a 15-inch, that's what I call an ultra-portable laptop! The keyboard is super comfortable, and the touchpad comes with an innovative screen pad that also works as a second display to use as a Numpad, calculator, or control applications. Previously it was only available on Asus high-end devices, but now they've put it on this series as well. Overall, this is one of the best laptops under $800.
MSI Modern 14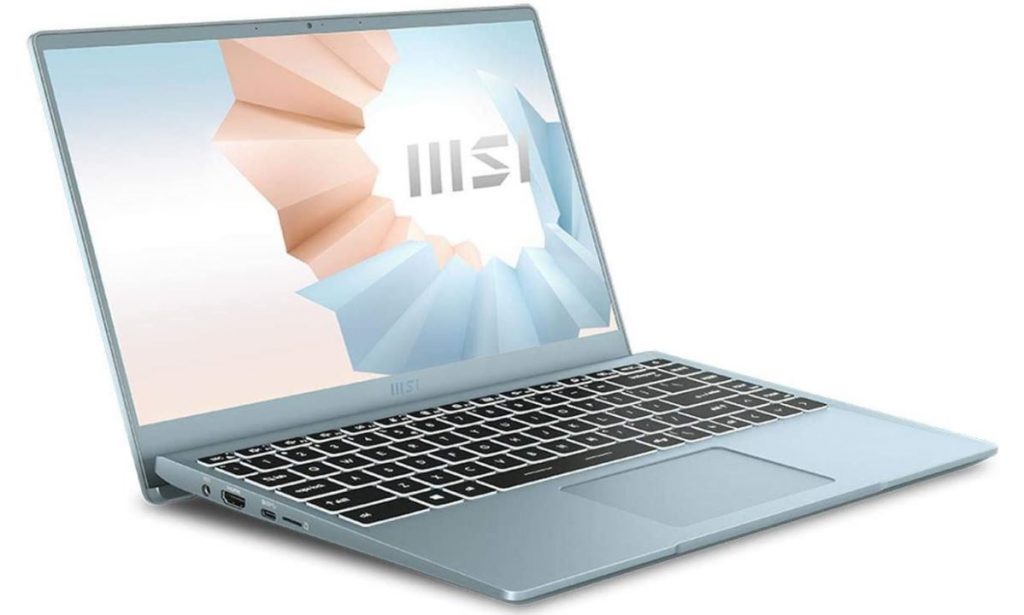 The MSI Modern 14 has a healthy selection of ports, dedicated graphics memory, and a lightweight design. I consider laptops under 3 pounds to be ideal for frequent travel. This affordable workstation alternative has a sleek build that fits the requirements of a travel-oriented working professional. The combined power 11th generation Intel processor with a maximum speed of 4.2 GHz remains critical for handling business applications, programming IDEs and casual gaming.
The 8 GB working memory remains critical for running multiple applications simultaneously. The fast read/write speeds of 512 GB SSD enhance performance in terms of smoother startup, fast data accessibility and seamless software operations. Windows 10 Home is pre-installed in this edition. Supported by MSI's True Color technology, the 14-inch screen provides more vivid, detailed realistic images. Thin bezels on the screen provide a larger surface area for the high resolution 1920 x 1080 pixels display. Overall, this is one of the best laptops under $800.
Asus Zenbook 14
Asus made something completely different. While usually, the Zenbook series sells at higher prices, it produced one that competes with mid-range laptops. So you get a great-looking, great high-end laptop at a lower price than its siblings. I always love the Zenbook series, and this one is no different! Of course, to sell it at a lower price than the other Zenbooks, Asus has made some small compromises. You still get a solid metal case that looks rich. You still get great audio that performs better than most. And you still get an ultra-light 14-inch that's easy to carry. Overall, this is one of the best laptops under $800.
HP Envy 13
Another great ultra-thin laptop that makes heads spin. The HP Envy 13 is a small ultra-portable laptop with a beautiful 13.3″ Ultra-HD screen and a stylish slim design. The performance is excellent, and the sound is one of the best in all laptops under $800. Battery life is a little shorter than some others, but I would take this compromise any day to get the rest of the benefits. Overall, this is one of the best laptops under 800 dollars. Read more about this laptop in our HP Envy 13 Review
Lenovo Ideapad L340
The Lenovo Ideapad range of gaming laptops has already supported a considerable market for its performance and durability. The latest in the series, the L340, is a solid gaming performer, an excellent multi-tasking work machine, and is one of the best laptops under $800. The device is supported with sufficient hardware, which is enough to run all the latest games in midrange settings.
The graphics on the device are supported by an Nvidia GeForce GTX 1650 with a special graphics memory of 4GB, which is one of the best GPUs you can get in this price range. To run all your programs and games, the laptop is powered by the latest 9th generation Intel Core i5 quad-core processor with a clock speed of up to 4.1 GHz. The storage is supported by a 512GB solid-state drive, which can contain almost all the necessities without the need for a third-party backup for the majority of users.
Acer Aspire 5
Acer's Aspire Series laptops are fast, portable, and versatile with a strong configuration. Unlike the statement above, which is widely known, the latest Aspire 5 is an affordable, powerful gaming home. It's powered by a fast 11th gen Intel processor combined with 8GB of RAM. It also houses Intel Iris Xe Graphics. That said, the processor combined with the powerful graphics coprocessor makes the Acer Aspire 5 a powerful laptop. Its 15.6-inch Full HD widescreen image adds to the gaming fun and has excellent color rendering. Overall, this is one of the best laptops under $800.
Dell G3 15 3500
We have a great, affordable gaming laptop here from one of the most preferred brands. The Dell G3 15 3500 is designed by keeping in mind any gamer looking for a well-priced model. You get the 10th generation i5-10300H processor in this laptop, which gives a responsive and high performance while you are gaming, watching movies, or performing other intensive tasks. This Dell laptop runs on 8GB RAM which you can upgrade to 32GB if needed.
However, the storage capacity is 512GB SSD which you can use to store your games, documents, and projects offline. The super fast SSD drives give a huge boost to the boot speed of the system. You will experience an increase in performance and better reliability. You can experience a wide viewing angle on your 15.6-inch screen with in-plane switching, and an FHD anti-reflective display.
We were impressed with the powerful NVIDIA GeForce GTX 1650 with 4GB of graphics memory. It's not very easy to find this kind of GPU in this price range. You can expect crystal clear details and smooth, realistic gameplay for a more immersive on-screen experience. Overall, this is one of the best laptops under $800.
Lenovo IdeaPad 5
This laptop has been brought back with many more features, especially for digital artists and art students. The Lenovo IdeaPad 5 is powered by a 1.5GHz Intel Core i7-1065G7 processor that can be boosted to 3.4GHz to increase the speed of the whole system. If you are the one who likes touchscreen display, well here we are with the 15.6-inch full HD with multi-touch screen. The brand did not compromise with the screen and it has vivid colors and top-notch quality.
This laptop is equipped with 12GB of RAM. We like the 12GB, it's a nice middle ground between 8GB and 16GB. The 512GB SSD storage is a great size in this price range. And as we said, an SSD drive is much better compared to an HDD because they are much faster and better in multiple ways. The laptop is thin and weighs only 4.44 pounds. It's the thinnest of all the ones we listed and completely portable.
You can travel with it and take it to your college, for general purposes, etc. The backlit keyboard is incredible and very smooth to work on. It doesn't have the best graphics card and might not be a good option to choose just for playing games. Overall, this is one of the best laptops under $800.
Acer Aspire 7
We've always been a bit biased toward Acer when it comes to value for money and laptop productivity. And the Acer Aspire 7 does not disappoint. We especially like the high-end processor, the brilliant display and the battery life. Inside this Aspire 7 you'll find the 9th gen Intel Core i5-9300H processor. The chipset is a reliable source for mid-level gaming, video editing, etc. Moreover, the single-core clock speed of up to 4.1 GHz qualifies the Aspire 7 as a decent business notebook. If you are a CPA, or work a lot with numbers and spreadsheet, you will appreciate the numeric keypad.
Furthermore, Acer sticks to the GTX 1650 graphics card, which is one of the best, mid-range units in the retail arena. This GPU, integrated with 4 GB of video RAM, is a good enough computing tool for 3D modeling, graphic design, video editing and other GPU-intensive processes. The Turing architecture, coupled with the GPU, makes it good enough for basic machine learning processes.
Gamers can also rely on the GTX 1650 GPU, provided mid-range titles like PUBG, Civ 6, Minecraft, LOL, GTA V, Battlefield V, and more. The Aspire 7 also supports new titles like Cyberpunk 2077 and Death Stranding, provided you play them at low 1080p or 720p presets. Then again, processing performance is perfectly complemented by the 8GB of DDR4 RAM.
In terms of storage, you get access to the 512GB SSD unit, with NVMe support helping to boot Windows 10 OS faster. As for the screen, the 15.6-inch display is packed with features and functions, led by the widescreen viewing experience. As for the resolution, you can count on 1920 x 1080 pixels. Overall, this is one of the best laptops under $800.
Dell Inspiron 15 5505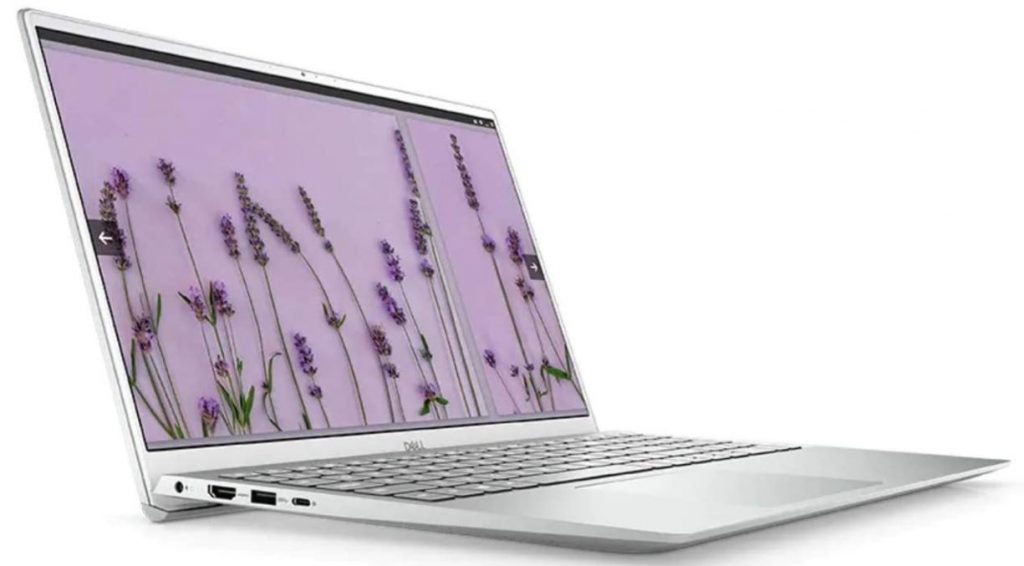 The Dell Inspiron 15 5505 is an excellent home office laptop built by one of the most popular brands. This is a great option for small businesses or telecommuters looking for an affordable laptop that can give them an excellent experience. It is powered by the AMD 6-Core Ryzen 5 4500U with a base speed of 2GHz. The CPU is fast and very responsive for zoom calls, working on spreadsheets and accounting on software like Quickbooks with an option to give it a turbo boost of 3.6GHz for maximum output.
In terms of storage, it has 512GB of SSD capacity on which all your files and games can be easily stored. Moreover, the 16GB RAM is excellent for your gaming needs and can be upgraded to up to 32GB. Enjoy the power of multitasking with this powerful machine. This laptop has a 15.6-inch screen with 60Hz 45%NTSC thin bezels and an improved screen-to-body ratio for movie viewing. For casual gameplay, you get integrated RX Vega 10 graphics. Overall, this is one of the best laptops under $800.
HP Pavilion x360
The HP Pavilion x360 is one of our favorite choices when it comes to selecting 2-in-1 laptops under $800. HP has always designed the best breed of systems, and this is true for this model. It is powered by the lower base speed i5 processor that has the capacity to turbo boost the system to 3.6GHz. It comes with an integrated graphics card. Moreover, this is a convertible laptop with multiple modes.
You can just flip it over and change it to tablet mode, tent mode, entertainment mode and of course laptop. It has a smaller 14-inch micro-edge screen with 80% screen-to-body ratio. The screen is edge-to-edge glass with a very thin bezel. With a decent 8 GB of RAM that unfortunately cannot be upgraded, but should be reasonable enough to work on. On the other hand, you can make use of the 512 GB quick boot with the solid-state drive. Overall, this is one of the best laptops under $800.