Update - 2020.04.03
Best Paid Android Apps – As we know today the Google Play store has exploded in recent years, with a proliferation of apps that can cater to your every need. The problem is: there are just too many of them. That's why we're here, to cut through the noise and help you find the paid android apps.
Best Paid Android Apps – List
This app needs "SD Maid – System Cleaning Tool" to be installed! It opens the "Pro" status in the free version, enabling all additional features. SD Maid is a very powerful tool. Nobody is perfect and Android neither. Use it your own risk!
Wolfram Alpha is a generator for computing answers and providing knowledge. It works by using its vast store of expert-level data and algorithms to automatically answer questions, do analysis, and generate reports.
Also Read: The Best android apps for web designer 2015
Smart Launcher is an innovative launcher, minimalist design, low resource and user-friendly interface which allows you to start any application in a few keys. Smart Launcher has been downloaded by over eight million of people! The PRO version has a secondary screen where you can place widgets and includes a screen lock. There are also more changes and colors to customize the home display. By purchasing, you'll contribute to the development of Smart launcher and it will give you a modern features and updates.
7- USB OTG File Manager for Nexus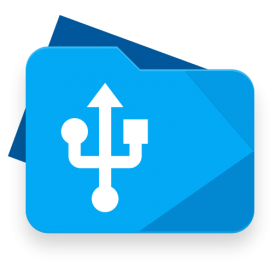 It allows you to open and copy files from any USB mass storage device with an FAT32 or NTFS filesystem by using the OTG port of your android device, tablet or phone.
Dictionary.com is a first English dictionary application for Android – with over 2,000,000 definitions and synonyms. This app works offline – you don't want an internet connection. In addition to the trusted reference content from Dictionary.com and The saurus.com, this app includes.
CamCard is The Best app to manage and exchange business cards, the perfect fit for salespeople, entrepreneurs, business developers or marketing experts, and anyone who want to be one.
Don't miss: The Best learning management systems
Titanium Backup is the most powerful backup tool on Android, and then some. You can restore, backup, freeze (with Pro) your apps + data + Market links. This includes all protected applications & system applications, plus external data on your SD card. You can do 0-click batch & scheduled backups.
ACR is the mechanism by which you open raw files in Photoshop or Elements. When you want to open a new file, ACR pops up first with a load of options for editing and adjusting your picture before ever heading through into Photoshop. I could spend all day writing it here, but I did a video instead!
Nova Launcher is the top launcher for modern Android, embracing full Material design throughout. It replaces your home screen with one you control and can customize. Change icons, animations, layouts, and more. For my money, Nova Launcher is The Best of the AOSP-style launchers available in Android.
Play all sorts of games with Toto, from bubbles to basketball! Toto will emote and respond to everything you do to let you know how he feels! Cook lots of different dishes for Toto: make sandwiches, ice cream sundaes and many more! Use a map to explore all 4 rooms in Toto's tree house!
So above is all about The paid android apps 2018. I I hope you like it so please don't forget to share this post with others.