Smartphones that are prized around $1,000 and more have become commonplace in the marketplace, and for anyone on a budget, those high prices can soon cause headaches. Fortunately, there are still cheap smartphones in abundance, with more great options to choose from than ever before. If you need one of the best smartphones under $200, our favorite is the Moto G Fast. Today we're talking about it and several other phones that add tremendous value to the low-end space.
Best Smartphones Under $200 List
Moto G Fast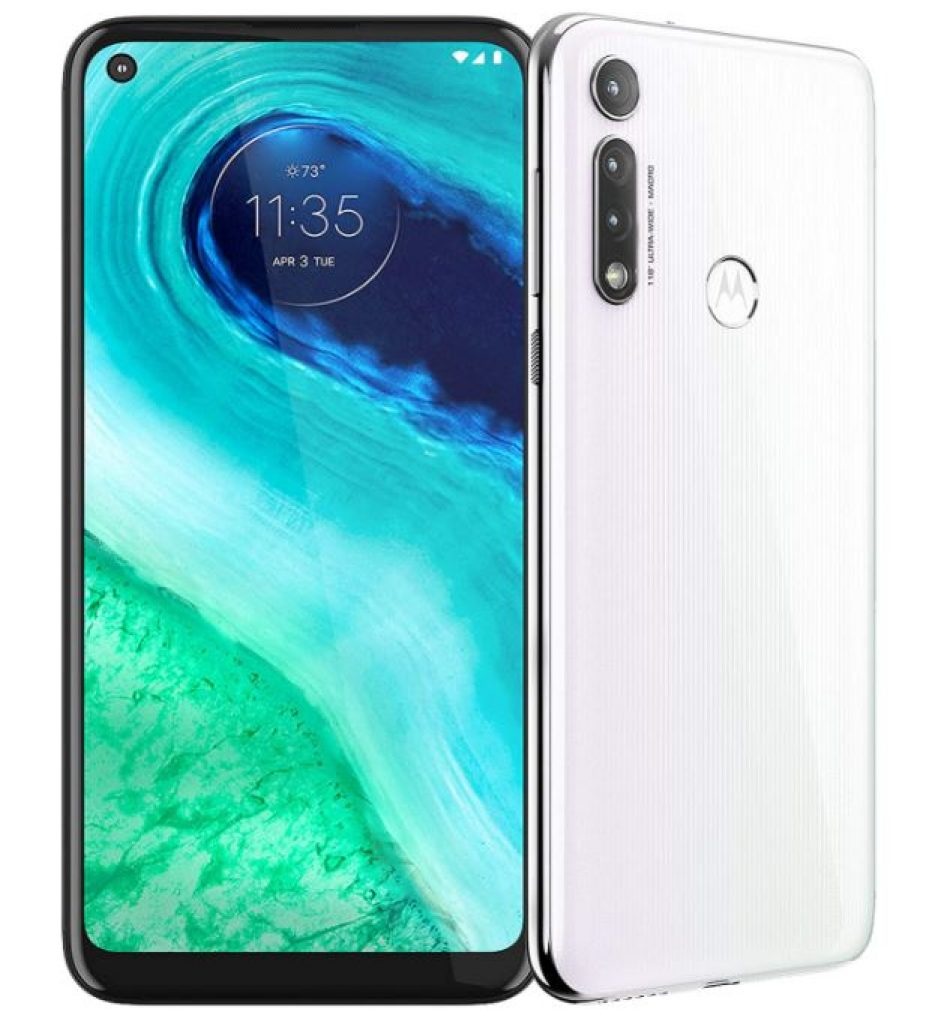 The Moto G Fast hits the top of our $200 budget, and all things considered, it's the best phone you can buy if you're looking at Android devices this cheap. As for the G Fast's hardware, it's much better built than you'd expect for a phone in this price range. It feels solid, doesn't rattle or creak, and all the physical buttons feel very good. The 6.4-inch LCD screen is also good, giving you a big screen with minimal bezels, great colors and good viewing angles. The HD+ resolution means it's not as sharp as you'd like, but all in all it's a fine screen.
You get three cameras on the back, including a 16MP primary camera, 8MP ultra-wide-angle camera and 2MP macro camera. The 16MP sensor takes surprisingly detailed and vivid photos, and while the quality of the other sensors is diminished, it's still very nice to have them for extended shooting capabilities. Battery life is another strong point, with the 4,000 mAh battery allowing up to two days of use for some people. Fortunately, the battery is also charged via USB-C.
What makes all this even better is the Moto G Fast's software, which is excellent. The user interface is reminiscent of what you'd find on a Google Pixel, with Motorola making a few thoughtful changes that only improve the experience. Moto Display remains the best Always-On Display on any Android phone, alongside Moto Actions that allow you to chop the phone to turn on the flashlight and rotate to open the camera app.
The fact that only one software update is promised is not ideal, but you can at least look forward to Android 11 at some point in the future. Overall, this is one of the best smartphones under $200.
October 19, 2021 12:26 pm
Amazon.com
Last update was on: October 19, 2021 12:26 pm
Nokia 2.4
None of the phones on this list are expensive, but if you want to spend as little money as possible, the Nokia 2.4 is for you. For such a low price, you do have to compromise a bit, but in the end it's definitely worth considering. The Nokia 2.4 is equipped with a 6.5-inch display, making it slightly larger than its 4.2 cousin. You get an HD+ resolution of 1600, a MediaTek processor, 2GB of RAM, and 32GB of expandable storage (up to 512GB). The Micro-USB charging port is annoying, but you shouldn't mess with it too much, thanks to the generous 4,000 mAh battery.
Like the 4.2, the Nokia 2.4 is powered by Android One, which means you get two years of Android upgrades and three years of monthly security patches, which should keep you going until 2023. The phone comes with Android 10, but Android 11 will be available soon. The phone comes with a nice textured back that is available in purple, turquoise and silver, with a fingerprint scanner on the back. You also get a dedicated Google Assistant button to quickly summon the digital helper when you need it. Overall, this is one of the best smartphones under $200.
Moto G Play
Moto is the king of the under-$200 category, and the updated Moto G Play (2021) is its most affordable new phone of the year. There are certainly a few compromises made to reach this price point, but it's still a perfectly enjoyable piece of technology.
The screen is a 6.5-inch, 720p HD+ LCD, but it does the job. You also benefit from respectable bezels and a small water drop notch, making this a pretty good phone for watching videos or playing light games. The dual rear cameras of 13MP + 2MP are noticeably less, but they're useful for quick uploads to your favorite social media app.
The Moto G Play (2021) has a fingerprint sensor on the back in the Moto logo, which is as fast and reliable as you could want. There's also a headphone jack and support for expandable storage, along with n awesome 5,000 mAh battery and support for all U.S. carriers. Unlike cheaper phones like the Moto E (2020), this device thankfully features USB-C charging (but not wireless charging). Overall, this is one of the best smartphones under $200.
Samsung Galaxy A12
When you think of the best Samsung phones, you probably think of devices like the Galaxy S21 and Note 20 Ultra – big, flashy and expensive phones that are sure to break the budget. If you'd like to have a Samsung phone for yourself, but want to keep costs down, the Galaxy A12 is a solid device.
For starters, the Galaxy A12 has an impressive screen. It's quite large at 6.5-inches, goes edge-to-edge with the left and right frames of the phone, and has a teardrop selfie camera cutout with a small bottom bezel. If you do a lot of media consumption, your movies and games will look great with the A12.
On the back, the A12 has a total of four cameras – consisting of a 16MP primary, 5MP ultra-wide-angle, 2MP macro, and 2MP depth sensors. The image quality won't blow you away, but the cameras get the job done for social media and allow you to take some photos (especially with the ultra-wide-angle camera). Other highlights of the Galaxy A12 include expandable storage, a very generous 5,000 mAh battery, charging via USB-C and Samsung's custom One UI software loaded with endless features and settings. Overall, this is one of the best smartphones under $200.
OnePlus Nord N100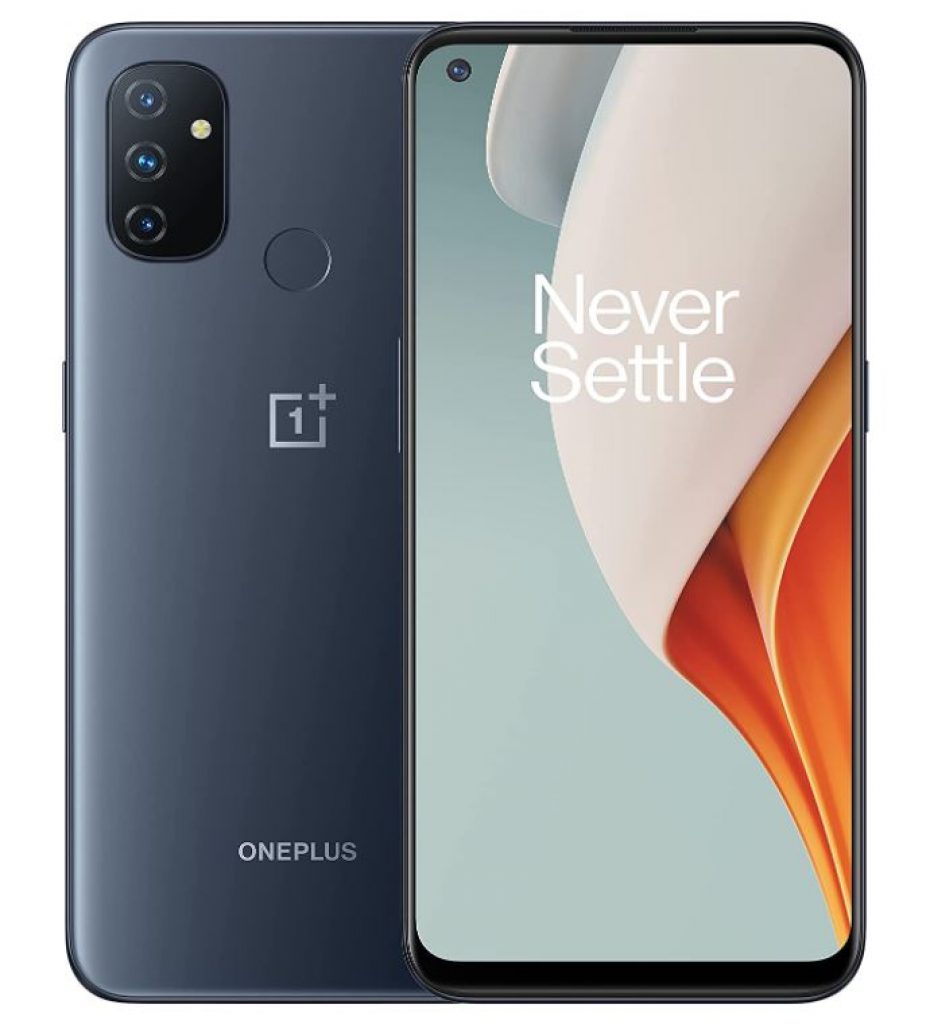 Although OnePlus has made a name for itself by offering flagship-quality phones at more affordable prices, it wasn't until the Nord introduction series that it began producing truly budget-level phones. The original Nord and the upcoming Nord 2 are not expected to come to North America, but those in the U.S. and Canada can get their hands on the phones with real value in the Nord lineup, including the Nord N10 5G and N100.
Coming in at less than $200, the OnePlus Nord N100 is a pretty impressive package. It features a 6.52 LCD display, a 5,000mAh battery, and 64GB of on-device storage with the ability to expand up to 512GB via the microSD slot. There is a triple camera setup on the back along with a fingerprint sensor, and it features dual stereo speakers on the front.
The only real downside to the N100 is that it comes with Android 10 and OnePlus's OxygenOS 10.5, and there's no word if, and when, it will receive Android 11 or future platform updates. However, if you've always wanted a OnePlus phone but couldn't afford it, this is a great option. Overall, this is one of the best smartphones under $200.
Moto G Power
The Moto G Power (2020) was one of our favorite budget phones of 2020, so we were excited when Motorola announced that the device would be getting a sequel. However, our excitement was tempered a bit when we learned about some upgrades, or rather downgrades, coming with the 2021 model.
The Snapdragon 662 processor is a step down from the 2020 665, and the clock speed is slower than the older model. The 2020 version had an HD+ screen, but the 2021 model maxes out at 720p. And although Motorola has kept the headphone jack, it has again left NFC, wireless charging and official IP water resistance off the spec sheet. Moreover, this device comes with Android 10 and will only receive one major platform update (Android 11).
Don't get us wrong – the Moto G Power (2021) is still a solid, capable and affordable Android smartphone. It's just not the second act we were hoping for. Nevertheless, if you're looking for a three-camera setup, a bright and large screen, and a gigantic battery, it's hard to beat this offering. Overall, this is one of the best smartphones under $200.
Blackview BV4900
Putting a case on the phone is an excellent way to make sure it stays secure during your daily use, but there are some phones that are designed to be rugged and durable right out of the box. One such phone is the Blackview BV4900, and if you tend to be clumsy or work in a physically demanding environment, the BV4900 is a good choice.
The BV4900's design makes its ruggedness undeniable, and it has durability ratings to back it up. Not only is there an IP68 dust/water resistance rating, but you also get a MIL-STD-810G certification. This means that the BV4900 has been tested to survive drops up to a height of 5 meters.
Besides the design, there are plenty of other highlights for the BV4900. It has a huge 5,580 mAh battery, USB-C charging, NFC for contactless Google Pay payments, and a fingerprint sensor on the side. There's also 3GB of RAM and 32GB of storage that can be expanded to 128GB. Blackview's design of the BV4900 is certainly not for everyone, but if you're someone who knows you'd benefit from a rugged handset like this, it's definitely worth a closer look.
Xiaomi Redmi Note 9
Last on this list, we have the Xiaomi Redmi Note 9. This is an international phone, so that means no guarantee for US users, and it lacks some LTE bands. But those are about the only real downsides. The Redmi Note 9 is a damn impressive phone. Its 6.53-inch Full HD+ display has very thin bezels and an unobtrusive cutout for the selfie camera. Xiaomi also has some nice colors to choose from, with Forest Green being our favorite.
Under the hood, the Note 9 is equipped with the MediaTek Helio G85 processor, 4 GB of RAM, 128 GB of expandable storage and a huge 5,020 mAh battery. We're also fans of the USB-C fast charging, 3.5mm headphone jack, and IR controller on the top frame of the phone. Xiaomi's proprietary MIUI software can feel a bit unwieldy at times, but in almost every way, this is a stunningly good phone. Overall, this is one of the best smartphones under $200.