Not everyone wants to waste $1000 on the premium smartphone. Also, people do not need to pay that much. You can get a smartphone with a budget of almost $300, and you can also adapt your hunt according to particular preferences such as camera functionality, battery life, and the design of the structure and body. But for you, we did the research. And fortunately, there are many best smartphones under $300 range, and these phones have improved significantly in recent years.
Various manufacturers, including many from China and Korea, have compelling products, and these products are finding their way into the mainstream market. Amazon has its Prime Exclusive Phones program that offers reasonable prices with the integration of Amazon's added value. Most of these low-cost phones are GSM phones that run on T-Mobile, AT & T, MetroPCS, and other low-cost carriers. Some can be found in Sprint and Verizon stores, but there is less availability and price competition when it comes to CDMA networks.
List of the best smartphones under $300
It is difficult to justify the purchase of a $1,000 iPhone 11 Pro Max as the first phone, but one of these phones could be great to start with, to get the job done without collecting money or having a second phone in an emergency.
Moto G Power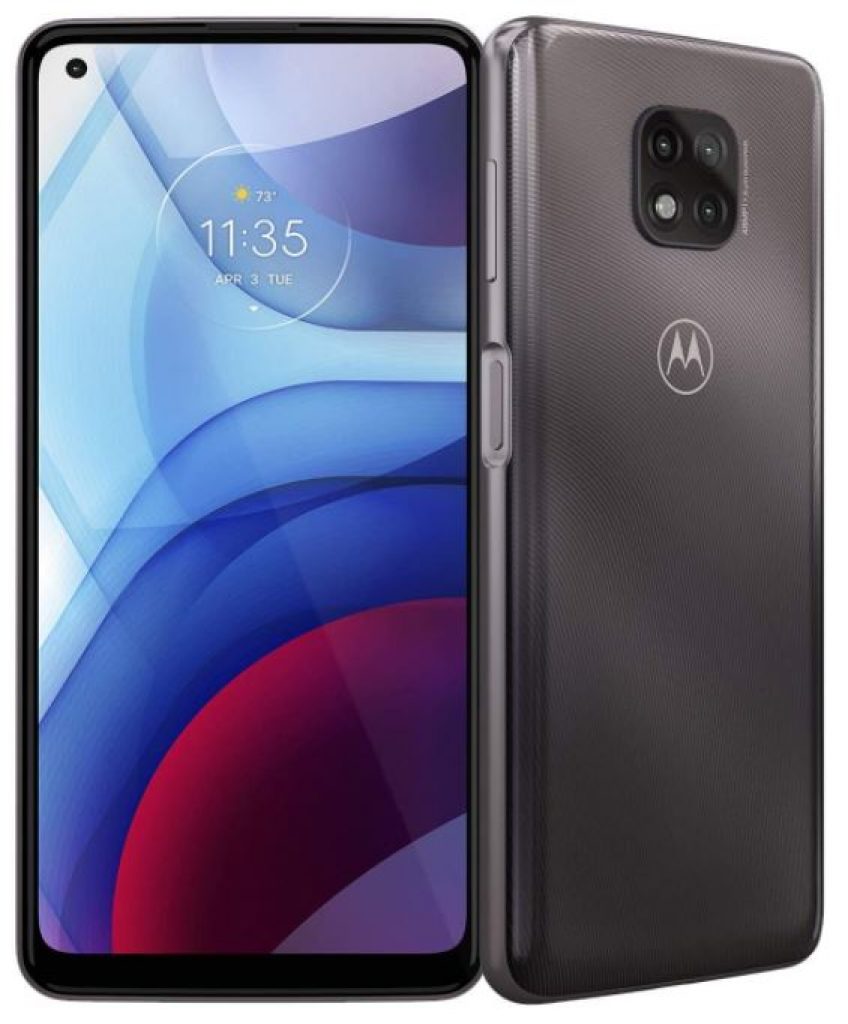 Motorola is responsible for some of the best entry-level models in the U.S., and its Moto G Power is a good option for those who don't want to spend more than $300. You get a 6.4-inch display, a solid 16MP camera, Snapdragon 665, a near-stock version of Android, plus a 5,000 mAh battery. You're missing NFC, the 8MP ultrawide camera is just okay, and the 4GB of RAM is a bit lacking, but fortunately the software is lean and clean, keeping the phone super fast. If you're a heavy user and battery endurance is key, this is your phone. Overall, this is one of the best smartphones under $300.
Last update was on: December 6, 2021 6:22 am
OnePlus Nord N10
The OnePlus Nord N10 is reportedly selling quite well in the US, and it's not hard to see why. For just $299, the Nord N10 offers a 90Hz, 1080p screen, a solid 64MP camera, the usual clean and responsive OnePlus software, and 5G connectivity courtesy of the Qualcomm Snapdragon 690. You do lose some OnePlus trademarks like the alert slider and OLED display, and the 8MP ultra-wide-angle camera is a bit soft on details, but for this price point it's hard to complain too much. The 4,300 mAh battery is enough to give this device all-day battery life as well. Overall, this is one of the best smartphones under $300.
Last update was on: December 6, 2021 6:22 am
Moto G Fast
The Moto G Fast is an interesting device that's midway between the Moto G Power and the Moto E. It's similar to the G Power in more ways than one, but it's been cut down a few notches to achieve an even lower price. You get the same 6.4-inch screen with small bezels, but the resolution has been lowered from Full HD+ to just HD+. This means the G Fast's screen isn't as sharp or pretty to look at, but it can still get the job done.
You also have the same Snapdragon 665 processor, but the RAM is down from 4 GB to 3 GB. Storage space also drops from 64 GB to 32 GB, but luckily there's a microSD slot for easy expansion should you need more space. A 4,000 mAh battery provides very good battery life. You get a 3.5mm headphone jack and Motorola's excellent Android software with a promise of one major OS update. Of course, the Moto G Fast (2020) works with all providers in the U.S. Overall, this is one of the best smartphones under $300.
Last update was on: December 6, 2021 6:22 am
Samsung Galaxy A51
For fans of Samsung phones who unfortunately can't spend more than $300, the $250 Galaxy A51 is your best bet. With a 6.5-inch OLED screen with a modern perforated design, a solid 48MP camera, and an Exynos 9611, there's a lot to like in this device, which was selling for $399 until a recent major price cut. You also get Samsung's One UI Android skin, a headphone jack, and at least three years of Android support. However, the body is very sticky and the screen only refreshes at 60Hz, which feels slow in 2021. Still, this is one of the best smartphones under $300.
Last update was on: December 6, 2021 6:22 am
TCL 10L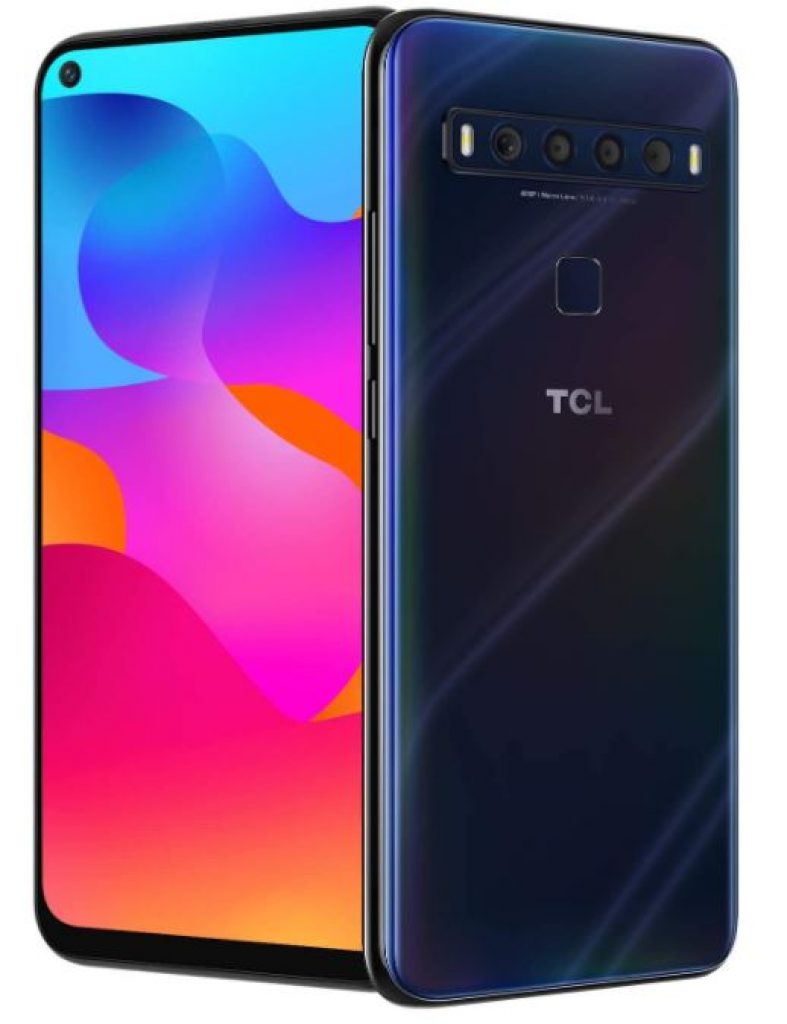 You may know TCL from its cheap televisions, but did you know that the company also makes Android phones? The TCL 10L is one of TCL's first US-made phones, and surprisingly, it's one of the most versatile phones you can get in this price range. Speaking of TVs, one of the best parts of the TCL 10L is its screen. It has a 6.53-inch LCD screen with Full HD+ resolution, and thanks to TCL's custom NXTVISION technology, you'll be treated to improved sharpness, more vivid images, and true-to-life colors.
We also appreciate the slim bezels and the cutout for the selfie camera. Under the hood, the TCL 10L has a Snapdragon 665 processor and 6 GB of RAM, which is one of the most impressive setups in this list. The 4,000 mAh battery provides very good endurance, you get an NFC chip for Google Pay support, and TCL's software is clean and fun to use. On top of that, you also get a Smart Key – an extra physical button that you can customize to do what you want. Overall, this is one of the best smartphones under $300.
Last update was on: December 6, 2021 6:22 am
Moto E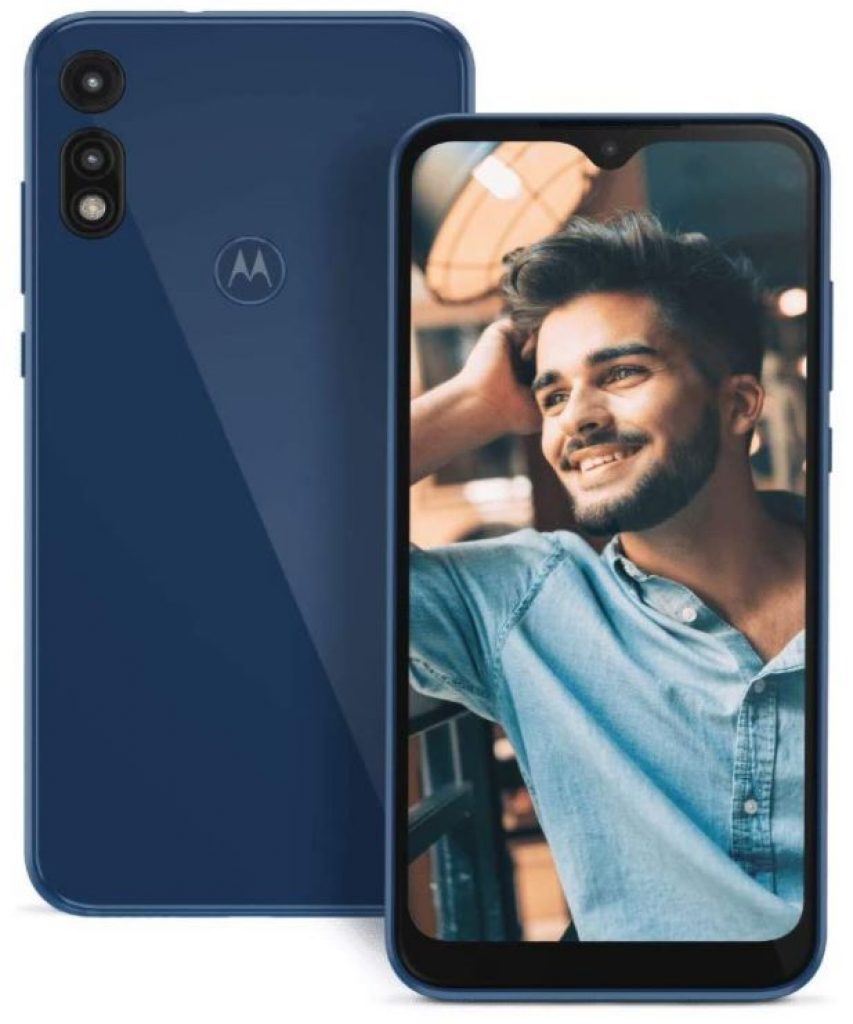 If you're really trying to keep costs down, we recommend you check out the Moto E (2020). It's not a phone that will blow you off your socks, but for as little as it costs, it offers you all the basics and nothing more than that. In terms of design, the Moto E looks pretty good. The plastic body with glossy back isn't amazing, but there's nothing objectionable about it either. The 6.2-inch screen doesn't have too large bezels, which gives the Moto E a modern look. This year's model also introduces dual rear cameras and a fingerprint sensor, two things never seen before on previous Moto E handsets.
When spending so little, there are some drawbacks to consider. The 720p HD resolution of the screen is not that impressive. The performance is only good enough for basic daily tasks. You're limited to 32GB of storage by default, and Motorola doesn't promise software updates for the phone. Those are a lot of things to consider before you put your money down, but if you're low on cash and really don't want to spend more than this, the Moto E (2020) is an excellent choice.
Last update was on: December 6, 2021 6:22 am
Nokia 5.4
Nokia has established itself as one of the market leaders for affordable Android phones, and one of its most compelling handsets is the Nokia 5.4. The Nokia 5.4 stands out for a few different reasons, but its strongest aspect is the software above all else. The Nokia 5.4 comes with Android 10 right out of the box (with Android 11 due in Spring 2021), and like all Nokia phones, offers a clean and Pixel-like user interface that is fast and smooth thanks to the Android One implementation.
What's even better is that the Nokia 5.4 is supported by two years of major operating system updates and three years of monthly security patches, offering a level of software support that is far too rare in this price range. In terms of hardware, the Nokia 5.4 offers a 6.39-inch HD+ display, Qualcomm's Snapdragon 662 processor, a generous 4,000 mAh battery and even NFC for Google Pay. In addition, the cameras are FAR better than the previous model, with a 48MP primary shooter, a 5MP ultra-wide, a 2MP depth sensor, and a 2MP macro sensor. Overall, this is one of the best smartphones under $300.
Last update was on: December 6, 2021 6:22 am
Xiaomi Redmi Note 10
The U.S. smartphone market has plenty to choose from, but should you get a little bored with our options here, or just live somewhere else, there are other international phones you can buy-one of which is the Xiaomi Redmi Note 10. Looking at the price of the Note 10 and everything it brings to the table, it's wild that it costs as little as it does. The 6.43-inch screen is the first thing you notice, with a sharp 2400×1080 resolution, a high 20:9 aspect ratio, and slim bezels with a small cutout for the selfie camera.
You're treated to a total of four cameras on the back – including 48MP primary, 8MP ultra-wide, 2MP macro, and 2MP depth cameras. Under the hood, the Redmi Note 10 is equipped with a Qualcomm Snapdragon 678 processor, 4 or 6GB of RAM, 64 or 128GB of storage, and a massive 5,000mAh battery. One thing to keep in mind is that the Note 10 doesn't have NFC, so you won't be able to use it for contactless Google Pay payments. Overall, this is one of the best smartphones under $300.
Last update was on: December 6, 2021 6:22 am