If you are in the market to buy a new best smartphones under $400 but want to get something more beautiful than a midrange flagship handset, here are some excellent options under $400 these days. As technology advances and smartphones get more powerful, their ability to do more has increased. Since there are many more devices in this range, it's quite a big task for everyone to choose the best mobile they want. So, here are the best smartphones under $400 you can buy in the US.
Best Smartphones Under $400 List
Google Pixel 4a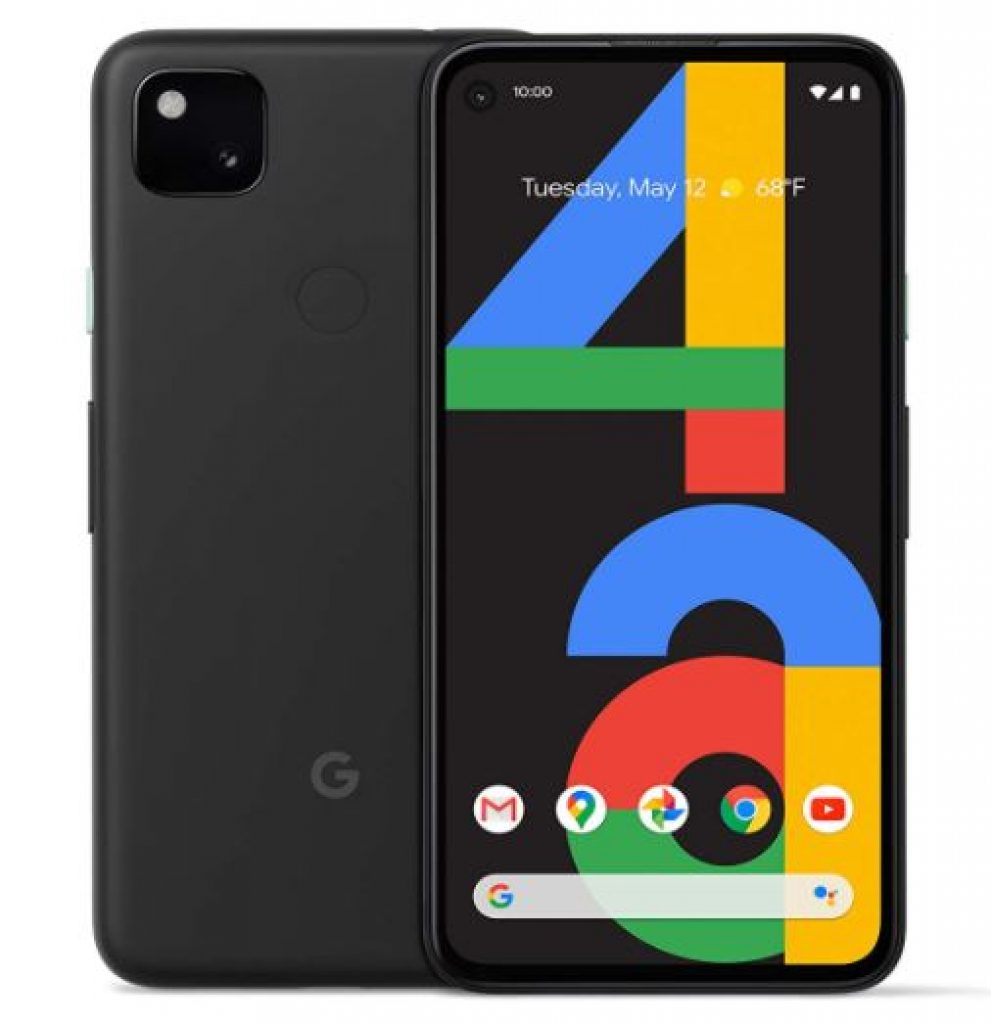 The 2019 Pixel 3a was known for over a year as one of the best Android values, and to fill its impressive shoes, we now have the Pixel 4a. Google took what worked on the 3a, kept it in place, and added a few improvements to make the Pixel 4a as complete as possible – all while selling the Pixel 4a for less than what the 3a cost.
As with any Pixel phone, the best thing about the Pixel 4a is its camera. The 12.2MP camera on the back is certainly not impressive on paper, but it is excellent in use. Photos are detailed, colors are great, and low-light photography is a breeze. As we said in our Pixel 4a review, this is one of those phones that you can take right out of your pocket, press the shutter button without too much thought, and get a great photo every time.
While the camera is certainly the main attraction of the Pixel 4a, it also has many other pluses. The AMOLED screen looks beautiful, you can easily get a full day on a single charge, the 128 GB of storage is very generous, and you get a clean version of Android 10 that is backed by three years of guaranteed updates. For now, this is the best smartphone under $400.
Last update was on: September 20, 2021 4:33 pm
Samsung Galaxy A72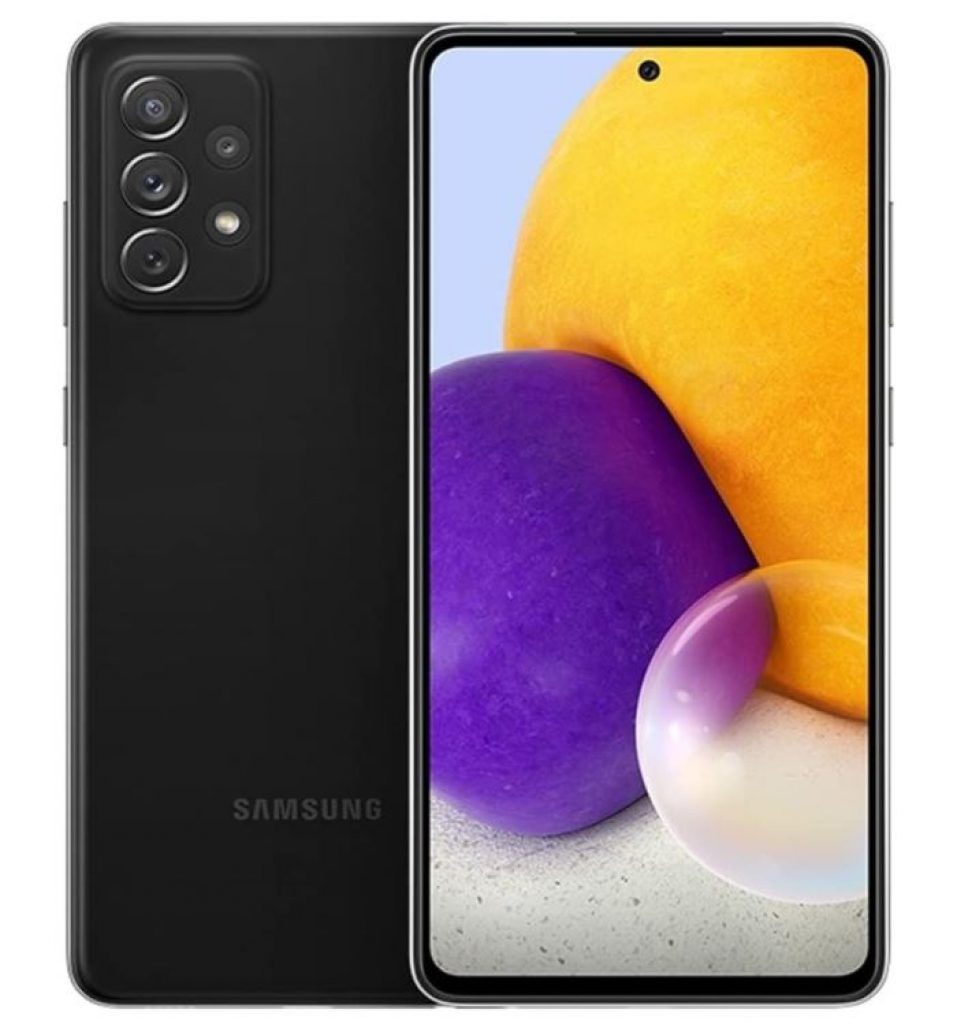 The Samsung Galaxy A71 was the king of mid-range smartphones, and for good reason. Therefore, the task for its successor, the Galaxy A72, was a tough one. However, Samsung managed to pull it off. The Galaxy A72 takes everything that was good about its predecessor and makes it even better. The phone features the same 6.7-inch AMOLED screen we know from the Galaxy A71, but has upgraded the refresh rate to 90Hz. Samsung has tweaked the brightness and the panel is 15% brighter than the A71's display.
The chipset is also slightly better, and the huge 5,000mAh battery makes this phone a champion for endurance. The price is a bit above our $400 budget, but with the right deals and discounts, and with time, it will easily fall into this price range. Overall, this is one of the best smartphones under $400.
Last update was on: September 20, 2021 4:33 pm
Motorola One Action
Motorola has a wide range of phones under $400, so it's no surprise that some of them made it onto our list. Unlike the Moto G8 Plus, the One Action comes with a hole display, which feels more 2020 than the notch, and a slightly faster system chip. As the name of the phone suggests, the focus is on action and more specifically on shooting video in dynamic environments.
The Motorola One Action uses its ultra-wide camera to record super-stable videos in landscape mode, even when holding the phone vertically. This makes it much easier to record videos while riding your skateboard or playing with your kids. A unique feature that matters little to some, but can be a game changer for others. Overall, this is one of the best smartphones under $400.
Last update was on: September 20, 2021 4:33 pm
Samsung Galaxy A52
Samsung's Galaxy S series gets the most buzz and attention as the go-to lineup of Galaxy phones, but they are far from the only ones the company makes. If you'd like to get your hands on a powerful and eye-catching Samsung device without going broke, check out the Galaxy A52. As we noted in our Galaxy A52 review, this phone has just about everything you could want, starting with its design and display. Although the device is made of plastic, the solid build quality and beautiful color schemes make the A52 look and feel like a much more expensive phone.
This is further enhanced by the 6.5-inch AMOLED display with a 90 Hz refresh rate. It is large, vibrant and offers excellent visibility in direct sunlight. It's even better, coupled with slim bezels (except for a small chin on the bottom) and a small cutout for the selfie camera. The Galaxy A52 also delivers fast performance, a large 4,500 mAh battery and four rear cameras capable of taking excellent photos. You can currently find the A52 for well under $400, making it a perfect high-end budget phone.
Last update was on: September 20, 2021 4:33 pm
Nokia 5.4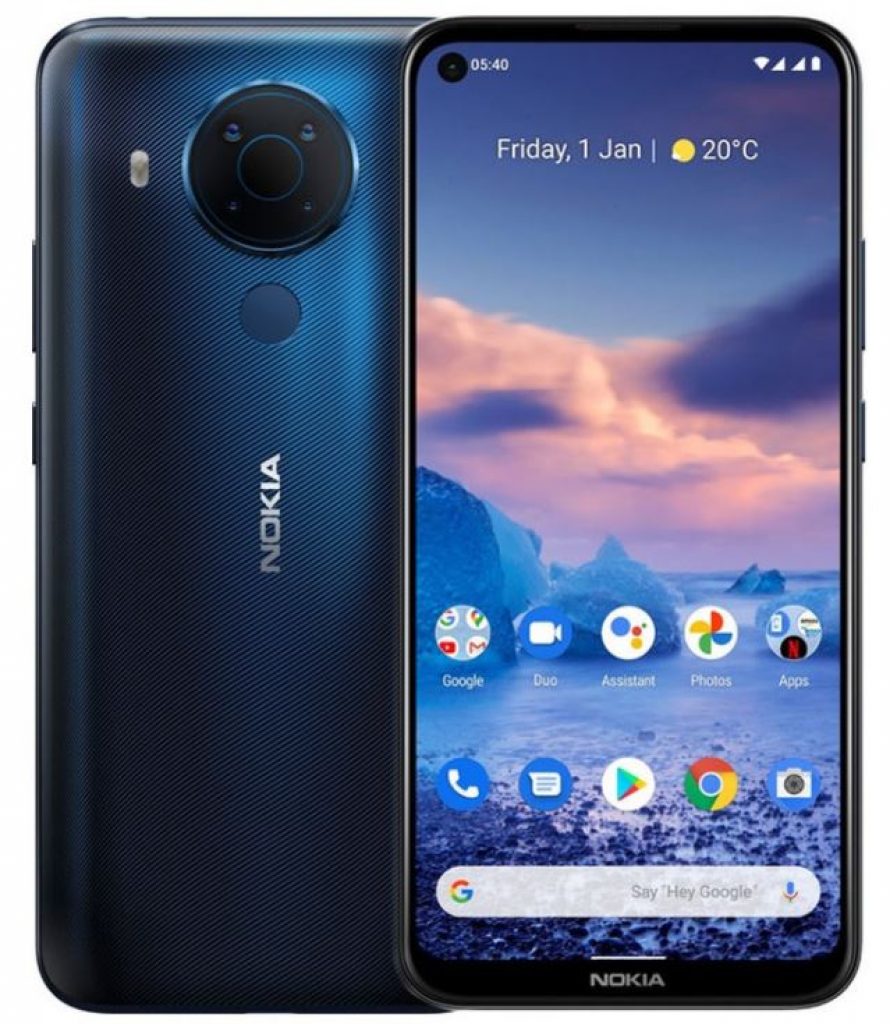 Like the 7.2, the Nokia 5.4 offers a clean version of Android with virtually no bloatware and the promise of two years of software updates, including three years of monthly security patches. While certainly not the most powerful phone on this list, it is more than capable of handling most everyday tasks, from web browsing to social media and video use.
The big upgrade over its predecessor, the Nokia 5.3, is in the cameras. The primary sensor has made a huge jump from 13MP in the 5.3 to 48MP in the 5.4. Nokia's AI and the Qualcomm Snapdragon 662 make for a fast camera app experience, with good color and cinematic video capture. Overall, this is one of the best smartphones under $400.
The other three cameras don't seem to change much from the 5.3, at least on paper. You still get a 2MP depth camera, a 2MP macro camera, a 5MP ultra-wide-angle camera, and a 16MP selfie camera. You can take or leave the 2MP photographers, but during our tests the 5MP ultra-wide proved very useful. Sometimes the photos were a little washed out, but that was nothing that a simple touchup in Google Photos couldn't fix. All in all, we were very pleased with these cameras – especially for the price!
Last update was on: September 20, 2021 4:33 pm
TCL 10L
There's no denying how good the Pixel 3a phone is, but we also understand if it's a bit more money than you were hoping to spend. If you're trying to keep costs even lower, you owe it to yourself to consider the TCL 10L, which was discussed in our TCL 10 series review. It boasts the best specs and features you'll find in this price range.
For starters, the TCL 10L has an excellent display. It's a 6.53-inch LCD, with TCL's NXTVISION technology as its secret weapon. This provides a sharper image and more vivid colors, resulting in a great canvas for games, movies and more. The internals for the TCL 10L are just as great, with the phone offering great performance, 64 GB of expandable storage and a large 4,000 mAh battery.
We're glad the TCL 10L includes an NFC chip, which enables contactless Google Pay payments and is something you won't find in our next pick. It also comes with a "Smart Key," an additional physical button that you can customize to do what you want. Overall, this is one of the best smartphones under $400.
Last update was on: September 20, 2021 4:33 pm
Moto G Power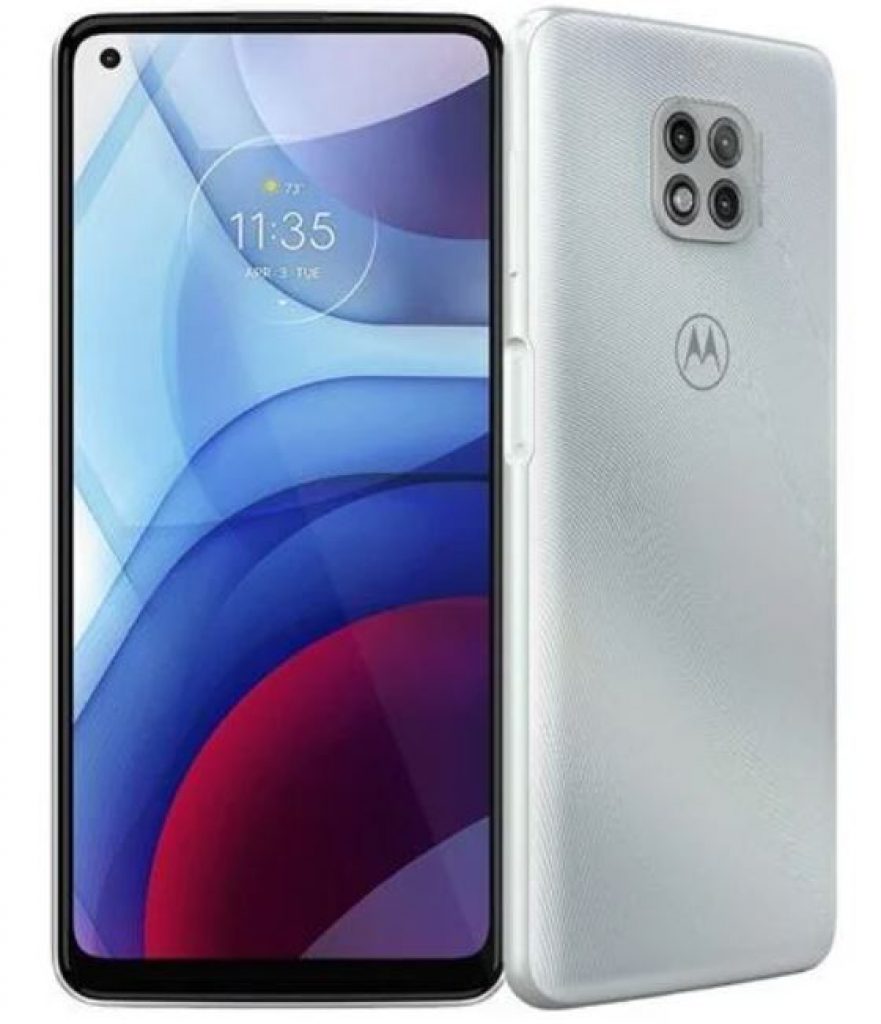 Motorola's Moto G phones often represent some of the best values the Android landscape has to offer, and it's no different with the Moto G Power. The G Power was one of three Moto G phones launched in the US in 2021, and it easily stands out as the best of the best in the lineup.
The Moto G Power impresses with its long battery life right from the start. Thanks to a massive 5,000 mAh battery, the Moto G Power can be used for up to three days on a single charge. That's some of the best battery life you can find on a phone right now, making the Moto G Power an excellent choice if endurance is a top priority for you.
There are plenty of other areas where the G Power stands out, such as its fast performance, triple rear cameras, clean software and the presence of a 3.5mm headphone jack. The lack of NFC is a bummer, as is Motorola's policy of only providing one major software update, but they're not enough to detract from the overall package. Overall, this is one of the best smartphones under $400.
Last update was on: September 20, 2021 4:33 pm
Xiaomi Redmi Note 9 Pro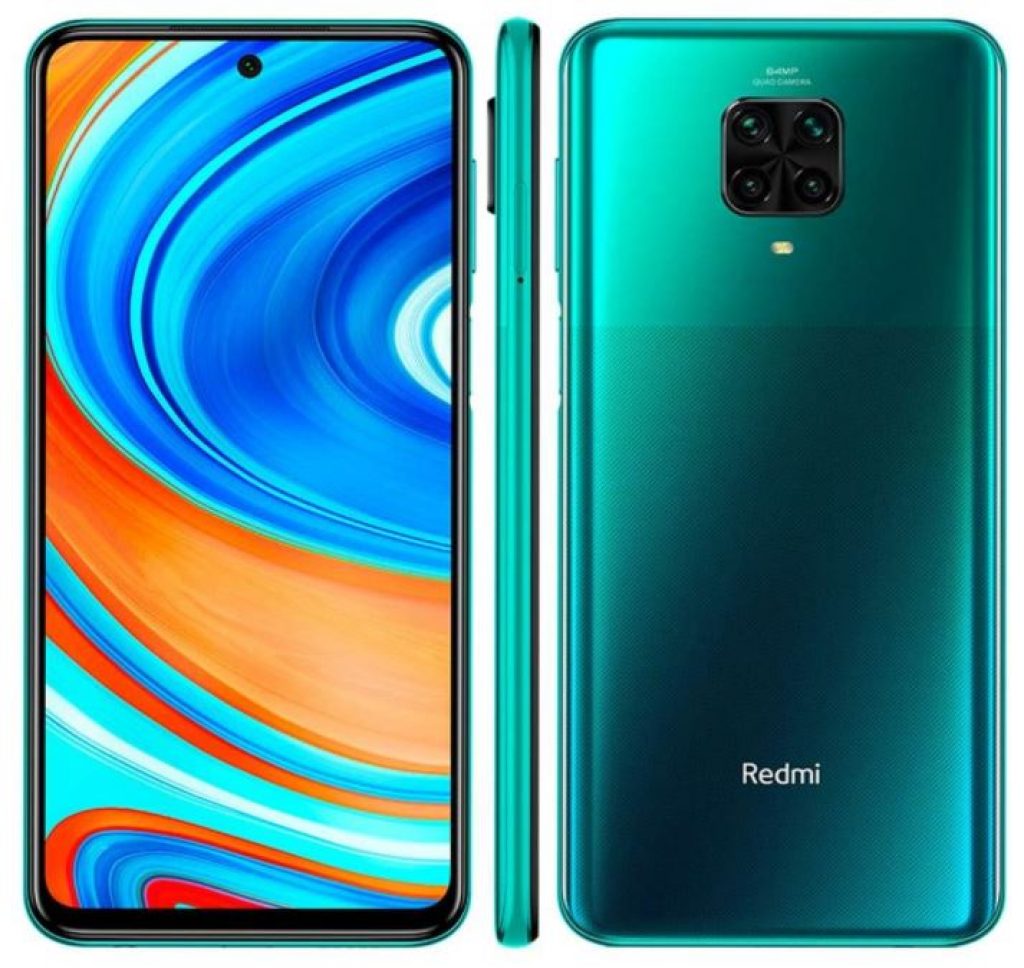 Speaking of international phones, another one we want to highlight is not officially available in the U.S. in any capacity. When we conducted our Xiaomi Redmi Note 9 Pro review, we noted that it is simply an excellent piece of technology that delivers a phenomenal experience at an even better price.
Looking at the specs, there is a lot to be said for the Note 9 Pro. The phone has a Qualcomm Snapdragon 720 processor, 6GB of RAM, 128GB of storage and a 5,020 mAh battery – even bigger than the Moto G Power's. It also has a large 6.67-inch LCD screen with narrow bezels, along with four cameras on the back.
Like the Galaxy A71, the Redmi Note 9 Pro has similar international quirks. Not only is it missing a U.S. warranty, but Xiaomi's custom Android interface takes some getting used to. Assuming you're okay with those two things, this is a great deal. Overall, this is one of the best smartphones under $400.
Last update was on: September 20, 2021 4:33 pm
Sony Xperia 10 II
Sony has a great history of making compact phones – the company actually introduced the term with the Xperia Z1 Compact back in 2014. The affordable Sony Xperia 10 II is a great mid-ranger that offers a 6-inch OLED screen, water and dust resistance, a fingerprint scanner and a triple camera system on the back.
You won't find a flagship chipset in the device, it's powered by a Snapdragon 665 chipset, paired with 4GB of RAM and 128GB of onboard storage, but it's adequate, especially for this price point. Speaking of price, it's the best feature of this phone. The Xperia 10 II can be found for as low as $320, and that's a bargain when you consider the amazing OLED display alone. Overall, this is one of the best smartphones under $400.
Last update was on: September 20, 2021 4:33 pm
Apple iPhone SE
The long-awaited update to the iPhone SE is finally here and it's making waves in the budget segment. Hidden inside the body of the iPhone 8 is Apple's A13 Bionic chip, making this one of the best performing phones in its class. This phone can handle any app you throw at it for years to come. Wireless charging is another feature you won't find on many other phones in this price segment. Yes, the screen is small and the bezels are like no other in this list, but that's what you get with the classic iPhone design.
If you want to add a child or a parent to the Apple ecosystem and team Blue Text Bubble, without spending much, the new iPhone SE is the phone for you! Overall, this is one of the best smartphones under $400.
Last update was on: September 20, 2021 4:33 pm