If you are in the market to buy a new best smartphones under $400 but want to get something more beautiful than a midrange flagship handset, here are some excellent options under $400 these days. As technology advances and smartphones get more powerful, their ability to do more has increased. Since there are many more devices in this range, it's quite a big task for everyone to choose the best mobile they want. So, here are the best smartphones under $400 you can buy in the US.
Best Smartphones Under $400 List
Google Pixel 3a
Pixel 3a has a good balance between hardware, specifications, and experience. Yes, it's made of plastic, but it's well-executed. Yes, it has cut specifications compared to the Pixel 3, but it fits exactly in the phones for this price. The features, too, match the competition, but unlike the other phones, the Pixel 3a has great Google software that is filled with fun little features and guaranteed to get updates for years. However, what sets the Pixel 3a apart from the competition for this price is the camera.
Where it is entirely acceptable for a sub-$400 phone to have an "okay" or "capable" camera, the Pixel 3a has an excellent camera – because it is precisely the same as the high-end Google Pixel 3. That means that you not only get the best camera far and away for $400, but you also get one of the best camera setups. Even the selfie camera is comparable to the Pixel 3's, which is an area where mid-range phones usually save costs. And for now, this is the best smartphone under $400 that you can buy right now.
back to menu ↑
Nokia 7.2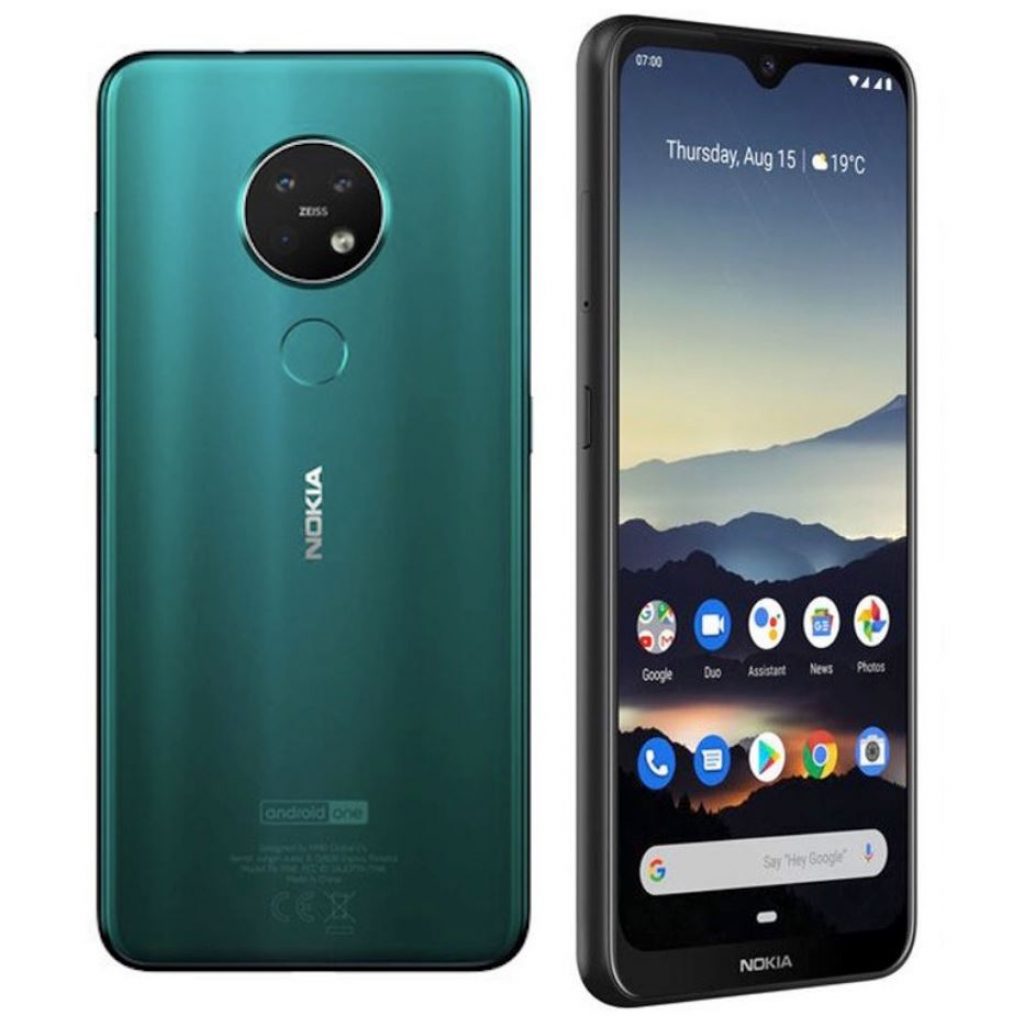 Nokia continues to make significant, affordable phones with the same basic formula. You get solid hardware, substantial specifications with just that little extra, reliable cameras, and Android One software that's clean and regularly updated. The Nokia 7.2 adds some spice with neat color options and a new triple camera that brings a much higher resolution to the primary sensor and supports it with a new ultra-wide-angle lens for exciting shots. Processor, storage, RAM, and battery are all improved compared to the Nokia 7.1, and it was no longer a mess. Overall, this is one of the best smartphones under $400.
back to menu ↑
Moto G8 Plus
The Motorola Moto G8 Plus has a refined design compared to its predecessor below with a graduated rear, great pricing, a responsive fingerprint sensor, and great battery life. The camera is a bit simple but capable, and there is some serious competition in this market. Still, Moto G8 Plus offers adequate performance for the price, and the problems are minor. Overall, this is one of the best smartphones under $400 that you can buy right now. Read our Moto G8 Plus Review
back to menu ↑
Moto G7 Plus
The Motorola Moto G7 Plus is still one of the best smartphones under $400 on the market and is succeeded by the G8 Plus above. It delivers a truly affordable, well designed, and capable handset that has little to complain about for its price. It is an excellent alternative if the Xiaomi Mi 9T Pro is too much, or you want cheaper than the G8 Plus.
The main problems come from the healthy competition and excessive automatic brightness adjustment. Still, overall, the Moto G7 Plus has a great design, excellent battery life, clean software experience, and reliable camera results. It's easily recommended as one of the best affordable devices on the market – especially since it's probably cheaper now that its successor is here.
back to menu ↑
Samsung Galaxy A50
Samsung has stepped up its game with the Galaxy A50, reducing much of what makes its flagships great to a tasty price. You get an excellent 6.4-inch display, much better specifications than you would expect, and a flagship-like triple camera that retains its value. It is clear that you are missing Samsung's best metal and glass quality, and there are a few functions that have been cut here and the re, but the A50 does a great job and brings what is essential for the best smartphones under $400. And in the end, it's still a Samsung phone – with the consistency and features you expect. Read our Samsung Galaxy A50 Review
back to menu ↑
Xiaomi Mi 9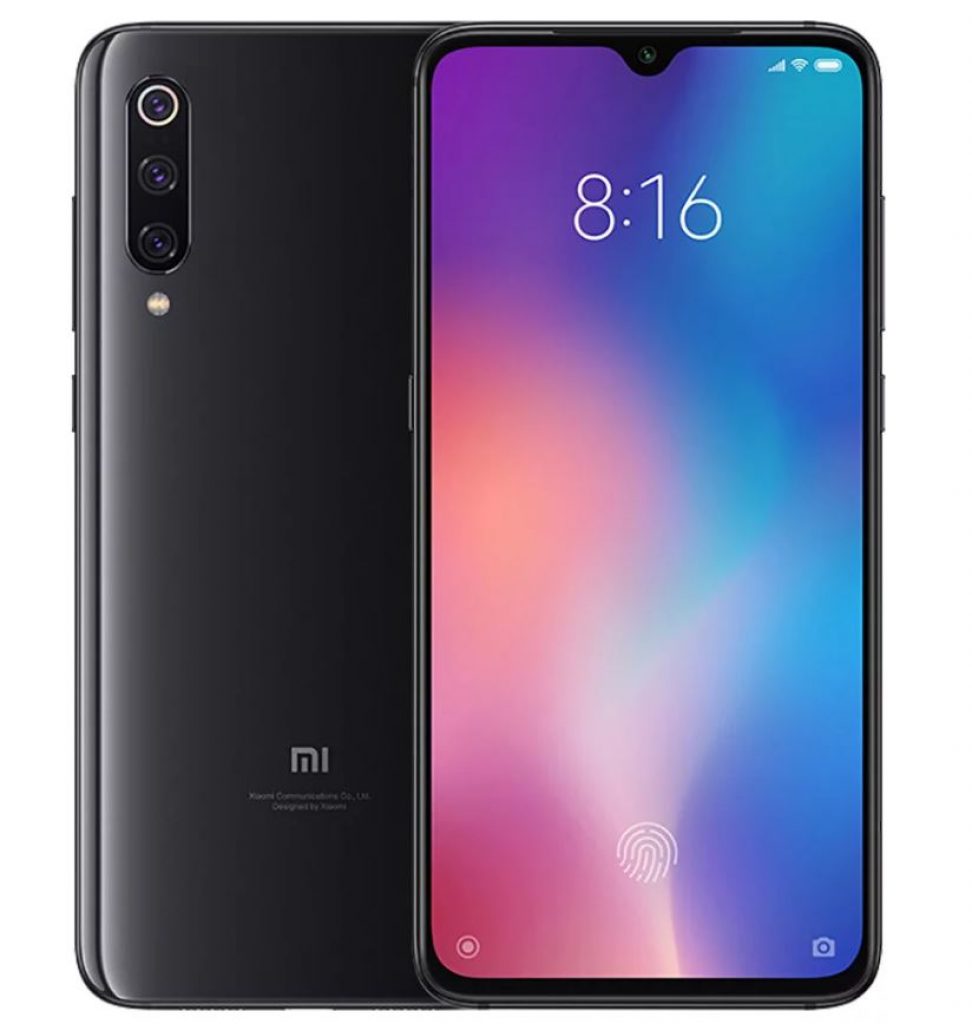 The Xiaomi Mi 9 offers a lot of power, a convincing camera experience, and a great view with a minimal notch, all within a great design that looks great in the different colors offered. The mono speaker is not brilliant, there is no IP rating or microSD card, and the MIUI software is not nearly as good as the Motorola software experience. Still, the Xiaomi Mi 9 offers fantastic value for money, making it one of the most convincing phones at this price.