It is always the right decision to choose a product that is at least one step above the cheapest. In most cases, that small price difference involves a whole series of upgrades. The same applies to turntables. Most $100 turntables are excellent, but investing in the best turntables under $200 offers much better performance and overall user experience.
List of the best turntables under $200
We did the research and selected several models that provide the best value for money. After we have discussed this, we will talk a little about what you can expect from the best turntables under $200.
Audio Technica AT-LP60NV-BT
Audio Technica has done well to make a product that works well, whether or not it uses its main function: Bluetooth connection. Although the process of pairing the Audio Technica AT-LP60NV-BT with speakers can be better handled, it provides an excellent listening experience after reaching that is truly fantastic for the price range. Overall, the sound quality is pretty good for this price range, and Audio Technica has done well to cram a few decent internals into a reasonably small supply. If you're looking for a device that combines solid audio with a few flashy extras like a wireless pairing, then this might be the perfect choice for you for the best turntables under $200.
Last update was on: November 30, 2021 4:49 pm
Sony PS-LX310BT
A similar minimalist record player with some modern features is the Sony PS-LX310BT. This turntable is part of a comeback series from Sony that didn't produce record players or turntables for decades. This is one of the best record players under $200 thanks to its stable design and super easy use. If you're looking for a turntable that's easy and can play records with minimal fuss, this model's automatic start and stop stands out. Although the bass frequencies could be better, the Sony PS-LX310BT is a good record player for an easy experience. Overall, this is one of the best turntables under $200.
Last update was on: November 30, 2021 4:49 pm
Numark PT-01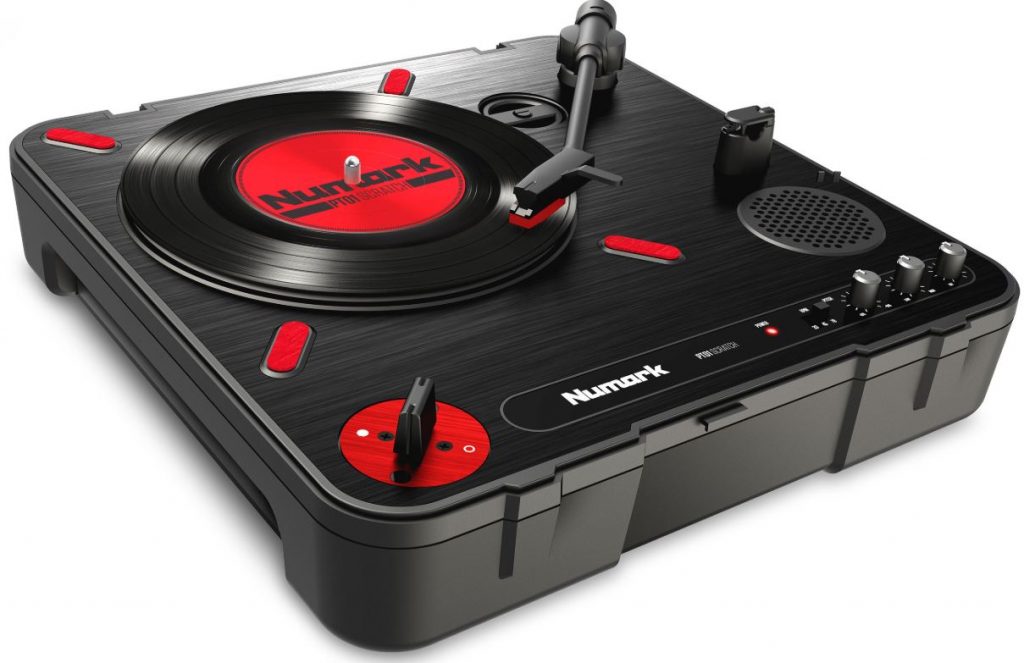 Numark knew precisely what they wanted when they made the eye-catching PT01 Scratch – an affordable and portable tool for DJs and artists to get creative with. The performance is excellent, and the turntable is packed with features for such a budget product. This is not a turntable that sits on your desk – the Scratch wants to be picked up and played with. The design of the PT-01 will sow considerable division.
It is undoubtedly an excellent flashy turntable, and the bright red highlights distinguish it from the pack. But if that is not to your liking, you will probably find it flashy and sticky. Another problem is the build quality: since it is intended to be portable and often moved, it can be considerably more robust. But overall, this is one of the best turntables under $200.
Last update was on: November 30, 2021 4:49 pm
Music Hall USB1
Music Hall USB1 is one of their cheaper models meant for people who want decent sound and USB capabilities. It offers a lot of control with an adjustable tonearm, anti-skate system, and a removable cartridge. If it only had a switchable amplifier, it would have been an excellent deal at a very competitive price range. Some consumers may be put off by the fact that the USB1 has a plastic base that is certainly not as robust as competing products in this price range.
Although we agree that this is not necessarily ideal, it is worth noting that this improves portability and that it is much easier to go to different locations without too much effort. In general, this is one of the best turntables under $200.
Last update was on: November 30, 2021 4:49 pm
Rcm Vintage MC-255BT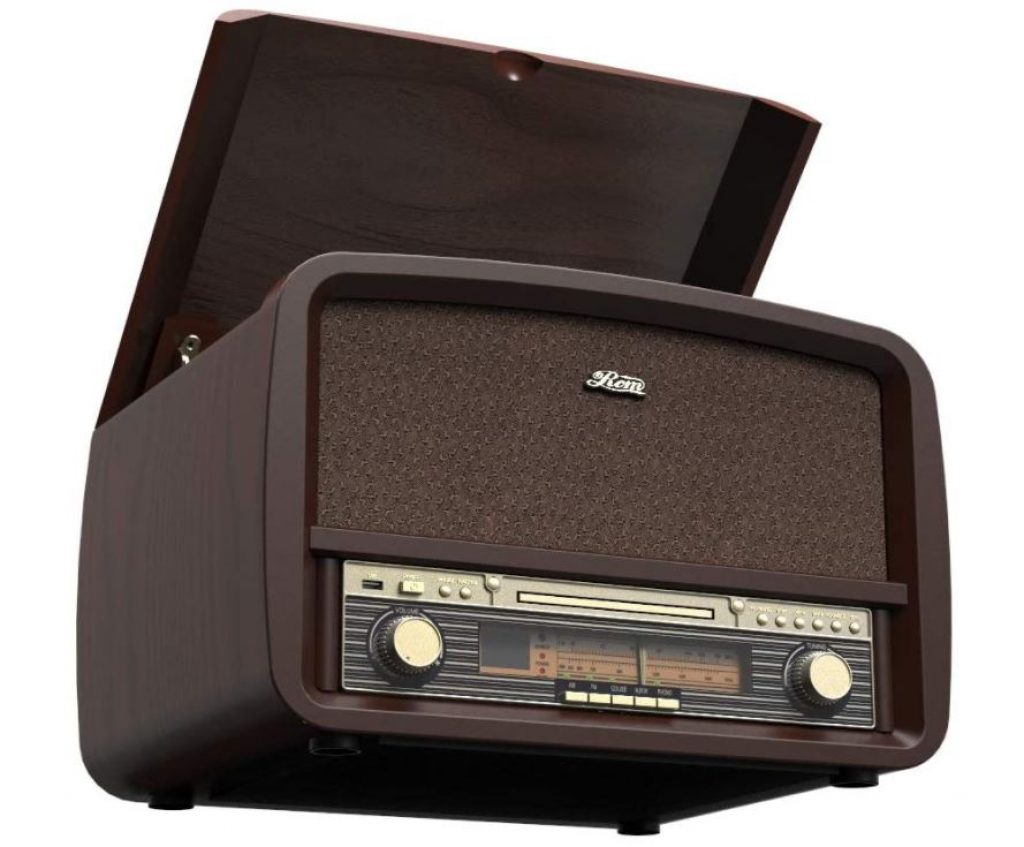 This is not the type of turntable that audiophiles will go crazy for. It's not made for this market so much as the home audio market. The 6-in-1 design means that the manufacturers have concentrated on providing as much functionality as possible. It even has speakers built in. This is great for those who want to listen in many different ways and don't feel like connecting external speakers. This is one of the best vintage turntables under $200. Not only is it inexpensive, but it also has many additional features and the ability to listen to music from different sources. Overall, this is one of the best turntables under $200.
Last update was on: November 30, 2021 4:49 pm
Victrola Navigator VTA-600B
Not wanting to undercut a 6-in-1 model, Victrola has designed an 8-in-1 turntable with radio, CD and a host of other listening options. It has built-in speakers and, like many other Victrola models, it is aimed at the consumer electronics market rather than audiophiles. This product is something of a full-fledged entertainment device. While it doesn't have the component quality of the Sony or Audio-Technica options above, it does offer some very nice additional features.
This is one of the most popular $200 turntables with people who want lots of features and the ability to play music from just about any format imaginable. Sound quality could be better, and the frequency response of the built-in speakers leaves a little to be desired, but for most home audio enthusiasts, the sound is solid enough. If you want to upgrade, you can do so via the RCA output. Overall, this is one of the best turntables under $200.
Last update was on: November 30, 2021 4:49 pm
Fluance RT80
Many turntables on this list try to outdo each other with fancy features and connectivity. The Fluance RT80 keeps it simple. What this turntable offers is excellent build quality and brilliant components, which means a great level of audio fidelity. For the audiophile on a budget, we recommend it as the best choice under $200. If you're not too worried about connectivity, and don't want your turntable to also be a vessel for your phone or connect to wireless speakers, this could be your best option for getting clear sound on a budget. You'll be hard-pressed to find a better-made turntable under $200 than Fluance's RT80. Overall, this is one of the best turntables under $200.
Last update was on: November 30, 2021 4:49 pm
Audio-Technica AT-LP3BK
Another turntable from Audio-Technica. It's no surprise; they make quality products in a variety of price ranges. So if we are looking at machines at this price level, they certainly have a few options to consider. The AT-LP3 has been given some advanced features for a turntable of this level. It is a fully automatic belt-drive machine. It has a straight tone arm with balance and a ½" mounted headshell. And Audio-Technica has incorporated their famous AT91R double moving magnet cartridge.
It's worth noting that it's a very high quality cartridge, and very similar to those found in much more expensive turntables. And it produces an excellent high fidelity sound. The turntable can operate either automatically or manually. By simply pressing the start button, playback begins. And pressing the stop button lifts the tone arm and returns it to its resting point and slides the turntable off its seat. Overall, this is one of the best turntables under $200.
Last update was on: November 30, 2021 4:49 pm
What To Expect From The Best Turntables Under $200
What we have said at the beginning of this manual is right. The number of upgrades you get with a $200 turntable compared to a $100 is much more dramatic than the jump from a $200 to $500 turntable. As you probably know, turntables usually provide full integration at the entry-level. That means a built-in amplifier and no serious upgrade paths. This all changes when you add $100 to your budget.
The beauty of $200 record players is that they are somewhere in the middle between a beginner-friendly package and an enthusiastic level. You will often see built-in amplifiers that can be turned off so that you can connect the turntable to a stand-alone amplifier that is probably much better. That one detail alone is worth the price difference.
Then the functions come. In this price range, we start to see balanced tonearms, anti-skate, lift operation, and the like. If you understand the details of working with a turntable, all these functions become essential. For some, this all seems exaggerated. However, you should view it this way. A better turntable with adjustable components not only ensures better sound quality but also extends the life of your records.
Just by using high-quality aftermarket styluses, your record collection is much better in the long term. In all honesty, there are two 'entry-level' categories when it comes to turntables. The entry type is designed for those who want to listen to records with little effort. Then we have made entry-level turntables for new vinyl lovers, which will give you a crash course in what record players can do. The last category starts right around that $200 sign.
Whether this is the right segment for you depends on how serious you are about vinyl and what kind of sound quality you are looking for. If you are the type of person who wants to enjoy vinyl sound in the long term, you can start right away. Otherwise, you will notice that the turntable you bought is extremely limited, so you are exactly where you started. Not to mention the fact that cheap record players devalue exceptionally quickly.
Conclusion
Spending on the best turntables under $200 is probably the best way to get to know this hobby in the right direction. We try not to judge anyone, because enjoying vinyl, even with a cheap turntable, is something we can figure out. We think that with a $200 model, you will get much more for your money if you have a passion for records. The above mentioned are the best turntables under 200 dollars focused on that kind of experience, which is why we have chosen them for this guide.