The latest and greatest of 2021 Best TVs have made their way into the stores, which means that if you want to buy a new TV, now is the time to start looking. While some bring new technologies, others are iterations on already great models of 2021, offering a new feature here or there or perhaps new smart design touches. This means that old models will see their prices go down, but that does not mean you have to ignore the new models.
Any modern TV worthy of the name offers such basics as 4K resolution and HDR, but that's just the beginning. TVs are becoming more affordable than ever, given what they have to offer. When browsing this list, keep in mind that many of these models have just been released.
List of the best TVs of 2021
Even though we had time with them, we did not have a chance to examine them properly. As we spend more time with TVs and give them review scores, we will update this list accordingly.
Samsung QN900A Neo QLED 8K
A stunning 8K TV that sets a new benchmark when it comes to high-end televisions
For some, 8K may feel a bit like overkill, but we have no doubt that the Samsung QN900A Neo QLED 8K TV has ushered in a new era of television technology. Samsung's Mini LED portrait QN900A Neo QLED 8K TV offers stunning picture quality, exceptional color and brightness, great sound and excellent black levels – all in a package that is unmatched in design.
For the uninitiated, Samsung's 'Quantum' Mini LEDs are 1/40 times thicker than a regular LED, which means thousands of smaller LEDs can be packed together in a much tighter fashion, making for much more precise dimming zones and black levels that are practically indistinguishable from an OLED.
Because the LEDs are much smaller, they can work much more precisely and there is less blooming, so that the unnatural blending of bright areas of the screen into dark areas is greatly reduced or eliminated altogether. And because it uses Samsung's Multi-Intelligence AI upscaling, the QN900A is consistently able to produce images that look better than their source.
Not only does the Samsung QN900A Neo QLED 8K TV offer the latest HDMI 2.1 and eARC features, it's also ideal for gamers who have recently invested in a next-gen console or beastly gaming PC thanks to support for 4K/120fps or 8K/60fps gameplay via HDMI 2.1, Game Motion Plus and AMD FreeSync Premium Pro. Overall, this is one of the best TVs right now.
$

3,258.99

$

4,999.99
in stock
Last update was on: October 20, 2021 3:29 pm
LG CX OLED
The best LG TV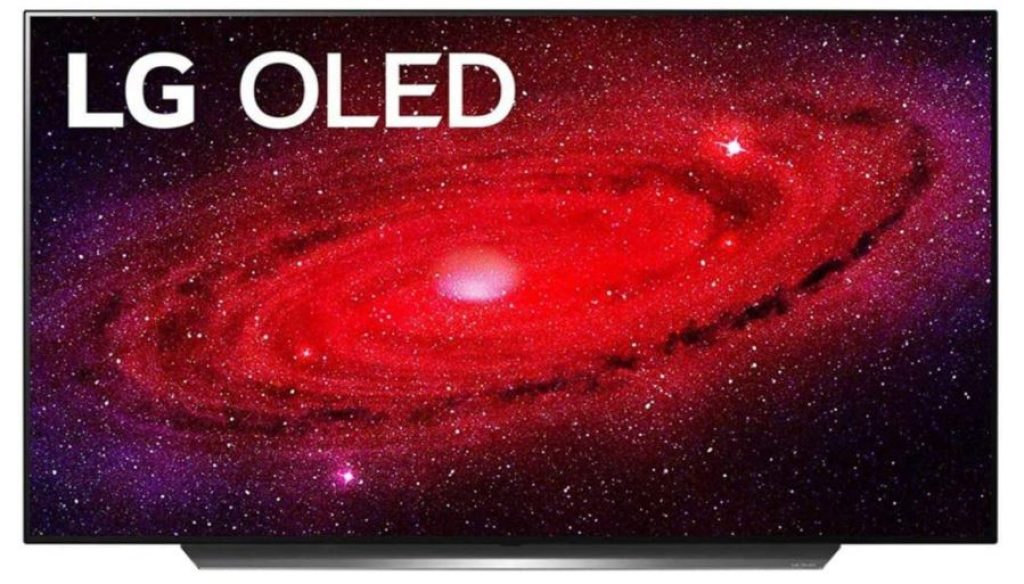 The LG CX OLED is the best 4K smart TV, and the best LG TV in general, with a great screen, built-in Google Assistant and Amazon Alexa support, and a ton of other smart features. From LG's webOS 5.0 to the addition of smart home control and an intuitive motion-control remote, it's one of the smartest TVs we've ever seen.
LG has improved its beautiful OLED with a more powerful processor, the addition of Dolby Vision IQ (which adjusts HDR performance based on ambient light) and enhanced the sound with AI-controlled audio tuning. And while the LG CX OLED's high price may deter some buyers, it offers more added value than more expensive OLED competitors while still delivering an unmatched picture. It's the TV to beat.
Last update was on: October 20, 2021 3:29 pm
Sony Bravia X90J
The best mid-range TV
We have no doubt that the new Sony X90J is one of the best mid-range options available for gamers. It has excellent picture quality, thanks in part to a new Cognitive XR processor being rolled out to Sony's top 2021 devices, which provides excellent upscaling and contrast control. The X90J also features the new Google TV smart platform, for easy setup and broad app support, as well as the benefits of Google Cast from Android devices. Dolby Vision HDR and Dolby Atmos audio are also included.
When it comes to gaming, the X90J has a 120Hz panel with 4K resolution and two full-spec HDMI 2.1 ports for your Xbox Series X and PS5, with VRR (variable refresh rate) and ALLM (auto low latency mode, for sub-10ms lag) to really amp up your gaming experience. Just make sure you check the picture settings and enable 'Enhanced format' for your selected HDMI port, otherwise you won't benefit from the 2.1 specification.
There are still a few issues, including a mediocre off-axis display and problems with direct daylight – and the X90J will no doubt be beaten by the capabilities of the X95J model for a small price increase. Still, the Sony X90J manages to deliver excellent performance at a reasonable price. Overall, this is one of the best TVs right now.
$

998.00

$

1,198.00
in stock
Last update was on: October 20, 2021 3:29 pm
LG C1 OLED
LG C1 OLED is the king of flagship 4K TVs
If you only remember one TV from this list, make it the LG C1 OLED. As the successor to our best TV of 2020, the LG CX OLED, we had high expectations for the C1 OLED were immense – and yet, it has managed to live up to them all.
That's because LG has made some minor tweaks to last year's model: It now uses LG's Alpha a9 Gen. 4 processor for better upscaling and virtual surround sound audio, and with four separate HDMI 2.1 ports, it's ready for the PS5, Xbox Series X, Xbox Series S, and whatever next-gen consoles it has on offer. Gamers will also appreciate the new Game Optimiser menu that allows you to quickly adjust brightness, contrast, and VRR on the fly.
The LG C1 is not flawless, as we encountered issues around how the new Alpha a9 Gen. 4 upscales faces, and how reflective the all-glass screen is in daylight, but the problems are few and far between.
There are, of course, higher resolution TVs, such as the Samsung QN900A, which offers 8K resolution, and the new LG G1 Gallery Series which uses the coveted OLED evo panels that offer better clarity. However, we believe that the LG C1 OLED offers an almost unbeatable mix of price and performance and should be high on your list for the best TVs to buy in 2021 and beyond.
$

1,955.00

$

2,096.99
in stock
Last update was on: October 20, 2021 3:29 pm
Sony A8H OLED
Sony's affordable OLED from 2020 sits right below the new LG OLED models
Combining Sony's premium OLED picture performance with a powerful and direct sound system, the Sony A8H OLED TV succeeds in being a stunningly attractive TV option for serious home theater fans. It carries Sony's top-line X1 Ultimate processor, Sony's Pixel Contrast Booster (for more intense picture accents), and a new OLED version of the X-Motion Clarity feature that Sony initially developed for its FALD LCD smart TVs.
On the audio side, meanwhile, Sony's usual Acoustic Surface Audio system (where the TV's screen is actually "wound up" to produce sound) is joined by a bass system with two subwoofers and an Acoustic Auto Calibration system that can optimize the TV's sound for your room with just a few quick test pulses. The results are astounding. Although this unit could be beaten by a successor to the Sony A80J, it is currently one of the best TVs you can buy in the Sony range.
$

2,276.29

$

2,499.99
in stock
Last update was on: October 20, 2021 3:29 pm
TCL 6-Series with Mini LED
A beacon of hope for budget TV buyers
When we found out that the TCL 6-Series 2020 QLED (R635) would be using Mini LED, we were shocked. That's because, just a year earlier, that same technology came to the high-end 8 Series and cost hundreds of dollars more than the ultra-cheap 6 Series. It's not the end-all, be-all LED-LCD we dreamed it would be because of its limited brightness and poor motion handling, but it really is an exceptional value and one we would recommend to almost anyone.
The 6-series is brighter than before, more colorful, and has no hint of haloing or light bleed. It is designed in a new way to hide your cables and it is the first TV to come with THX Certified Game Mode for 1440p/120Hz gaming.
It's not exactly the TV we'd recommend to next-gen-ready gamers looking for a perfect companion to the Xbox Series X or PS5 that can push 4K at 120fps, but if you're buying a TV to bing Netflix, stream Hulu or, well, basically just enjoy your viewing experience, this is the best smart TV (and certainly the best TCL TV) we'd recommend. Overall, this is one of the best TVs right now.
Last update was on: October 20, 2021 3:29 pm
Samsung QN90A Neo QLED
Thinner, brighter and bolder… but it comes with a few caveats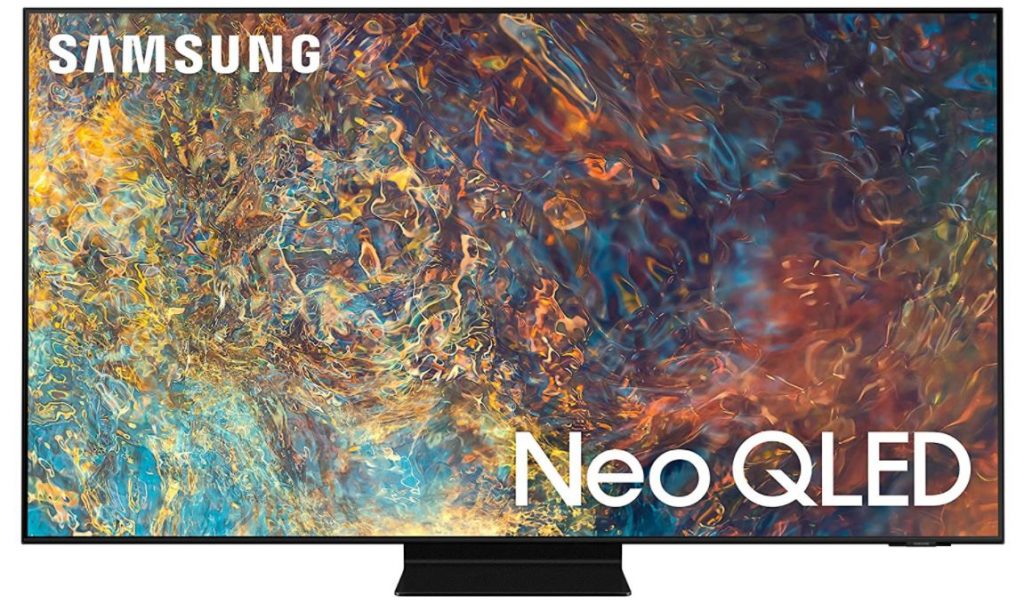 The Samsung QN90A Neo QLED is one of the first 4K screens in 2021 to use the company's hyped Neo QLED panels, which contain a higher number of light-emitting diodes per square inch than previous generations. The result is a brighter TV than before, if that's even possible at Samsung, and one that can display a deeply satisfying color gamut.
Inside, all Neo QLED TVs sport the high-end Neo Quantum Processor 4K that uses a neural network to analyze images for better HD upscaling and Motion Xcelerator Turbo+ for better motion handling – all of which has really paid off for Samsung's flagship screen.
That said, there are a few looming issues this year that we can't ignore, such as the slight wobble of the pedestal stand, or the surprisingly mediocre sound quality that doesn't befit a flagship 4K TV. There's also still no support for Dolby Vision, which means you're stuck with HDR10 on Netflix and HDR10+ elsewhere. That's not a deal-breaker, but it lowers Samsung's 2021 flagship QLED TV to the number seven spot on our best TVs list.
$

1,282.99

$

1,547.99
in stock
Last update was on: October 20, 2021 3:29 pm
Vizio P-Series Quantum X
This is Vizio's best and brightest smart TV
The Vizio P-Series Quantum X is a consistently impressive LED-LCD smart TV that combines the brightness of a QLED with some of the best black levels this side of an OLED.
With over 2,000 nits of peak brightness, it lights up any home theater and cuts through ambient lighting to become one of the best TVs for brightly lit living rooms – and thanks to a recent firmware update, it's now a great match-up for the Xbox Series X and PS5 with 4K/120hz support, auto-low latency mode and responsive 13ms lag time with 4K/60 games.
That said, it's not without its flaws. TVs with this brightness are bound to experience some blooming, which can be noticed when you have white text on a black background, and the upscaling – though much better than previous years – is still not on the same level of LG, Samsung or Sony TVs. SmartCast is also a lot better than in past years thanks to the addition of Apple TV Plus, Disney Plus and Peacock, but it's still frustratingly slow at times.
If you have really deep pockets and want the best picture quality available, it's still worth going for LG's OLED or Samsung's QLED TVs. However, in the absence of sufficient funds, the $1,599 Vizio P-Series Quantum X P75QX-H1 is clearly an excellent option for those who want quantum dot technology in one of the best TVs, at Vizio-level prices.
Last update was on: October 20, 2021 3:29 pm
TCL 5-Series Roku TV (S535)
Quantum dot enhancement for less
The TCL 5 Series Roku TV does what TCL does best: deliver a surprisingly good mix of features and performance at an excellently affordable price. With even the largest model selling for less than $1000, you get the superior color and brightness of QLED, as well as Roku's easy-to-use smart TV interface, which puts thousands of apps at your fingertips.
In addition to the QLED display's excellent color accuracy and full color gamut, it also offers top-notch HDR support, with Dolby Vision in addition to the basic HDR10 and HLG formats. With an input lag of 13.1 milliseconds, it's also one of the best affordable gaming TVs you can buy. And it's roughly half the price of Samsung's equivalent QLED TV, making it one of the best values in smart TVs.
Last update was on: October 20, 2021 3:29 pm
Hisense H8G Quantum
The Hisense H8G Quantum is a 4K wonder at a low price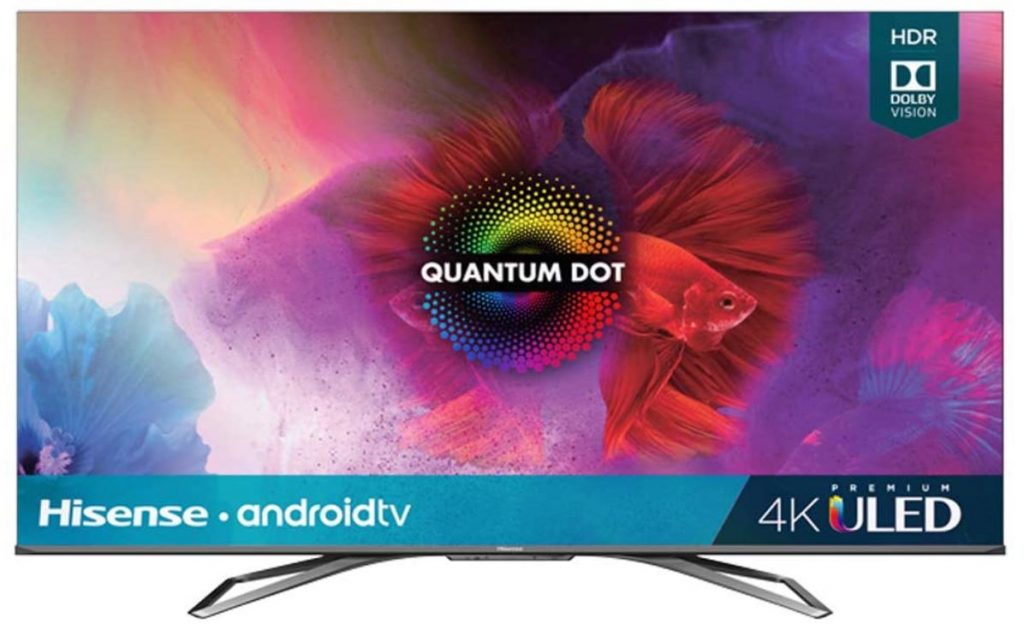 The Hisense H8G Quantum series is a great choice for those who want to spend little and get a lot out of their smart TV. Priced at just $700 for the 65-inch version of the Hisense H8G – after a huge price drop from the original RRP – it's excellent value for money. You don't have to settle for a substandard set, however, as apps are easy to find and use, support for Google Assistant is well implemented, and the technical specifications are not inferior to those of much more expensive models.
Motion is also brilliantly smooth, with great performance for HD and 4K video despite lower brightness compared to rival QLED models. You don't quite get the quality experience of many others in this list, and the design of this set is not very inspiring. For the price, however, the Hisense H8G Quantum series certainly delivers. Overall, this is one of the best TVs right now.
Last update was on: October 20, 2021 3:29 pm
Things To Know Before Buying Best TVs
When shopping for a new TV, it pays to do some research, but keep in mind that specifications are often full of incorrect information. Review from multiple review sites (including digital trends, of course) and then go to the TV in action with a local retailer. If you can, try to keep the remote control of the TV in hand and play with it a little. Ask an employee to take the TV out of demo mode so that you can watch some of the built-in images presets if possible.
In addition, try to determine whether the user menu of the TV and the smart TV interface are easy to navigate and intuitive. Finally, make sure that the store where you are going to buy is an authorized store for the brand and ensure a fair and hassle-free return process. Most authorized online retailers are very accommodating when it comes to returns or replacements.
How We Test Best TVs
We start each model year with the very best televisions from each of the big brands, including Samsung, Sony, LG, and others. These premium televisions help set the highest standard for the year, manage the expectations for each model underneath and provide context among the competitors.
We start testing by setting up each TV in a completely dark room and adjusting the picture settings using tools and methods that are immediately available to consumers, just as you could do at home. From there, we use a range of test patterns and trusted the content, from streaming services to Ultra HD Blu-ray to over-the-air (OTA) TV, to assess the performance characteristics of each TV, including color production, motion resolution, black levels, backlight influence, brightness, HDR quality, and detail resolution.
Once we have analyzed the image quality of a TV, we continue with elements that affect the user experience, including the Smart TV interface of each set, interface for user settings, remote control, external device recognition and control, and other essential touch points. Where possible, we place two competing models side by side to provide extra context for the pros and cons of each TV. Finally, we determine which type of user can speak to a TV.
For example, some TVs offer better performance in the bright room, others are better for a dedicated home theater performance. Some are better for sports, others are better for watching movies or playing games.
In short, we make a thorough evaluation to not only determine which TVs offer The Best picture quality but also offer The Best overall user experience. After all, you will live with your new TV for years, and its use should be a joy, not a pain.
Conclusion
Most new TVs are equipped for wired or wireless networking, allowing you to connect them to your home network and the Internet at large. This allows you to stream media from your personal computer and access smart TV portals online. Some companies have excellent smart hubs that allow you to access catch-up services such as Netflix, BBC iPlayer, ITV Player, All 4, Amazon Video, Now TV, social networking tools and movies on demand, while others only offer iPlayer, Netflix and Streaming YouTube video.
Our list of The Best TVs comprises all the mentioned features and will surely help you to pick The Best TV that you can buy right now.