The drive towards thinner, lighter, has driven the evolution of laptops and more energy-efficient projects. Still, in recent years these requests have come together in what could be the perfect expression of laptop design, "The Ultrabook." What exactly determines this category? In general, best ultrabooks weigh 3 pounds or less, have 14-inch or smaller screens, use more powerful Intel processors, and offer enough battery life to survive for almost the entire day at work.
Today, the best ultrabooks are faster than ever, are suitable for travel, and come with a variety of features and display resolutions large enough to meet everyone's needs. You may have seen laptops of this breed called ultrabooks or stream books, but these are primarily attempting to attribute a brand to the same ultra-portable base model. The design always returns to the same essential elements: thin, light, and long-lasting. Let's have a look at the best ultrabooks that you can buy right now.
List of the best Ultrabooks of 2021
Apple MacBook Pro 13
The best ultrabook for Apple fans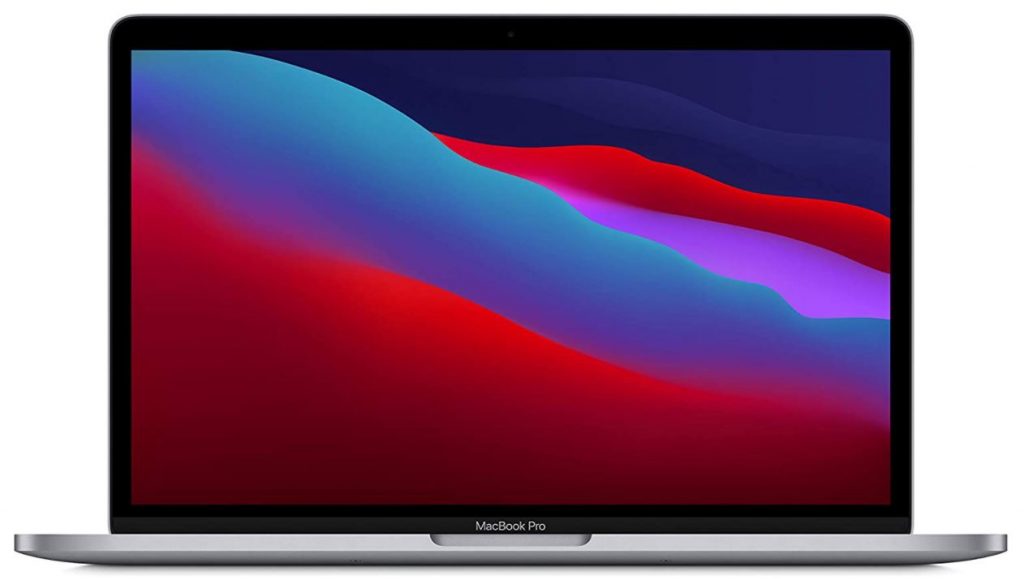 If you want a MacBook Pro for your graphic design work, but the 16-inch model above is too big, we have good news. Last year, Apple launched a new MacBook Pro 13-inch model with a massive hardware overhaul, and it's definitely one of the best laptops for graphic design. It is now equipped with Apple's own M1 chip (instead of an Intel processor), which allows the MacBook Pro 13-inch (M1, 2020) to deliver impressive performance.
So thanks to the power of the M1 chip, you can effortlessly edit 4K and even 8K content, as well as run demanding graphics applications. Best of all, the MacBook Pro 13-inch (M1, 2020) has the longest battery life ever used in a MacBook. We tested it ourselves and it's really impressive: you can work all day and still have a battery left. Overall, this is one of the best Ultrabooks of 2021.
$

1,199.00

$

1,299.00
in stock
Last update was on: September 20, 2021 8:04 am
Dell XPS 13
The best overall laptop
The Dell XPS 13 is a serious workhorse. Powered by an 11th generation Intel Core i7 processor with Iris Xe graphics, the notebook is ready for work or play. And with a battery life of more than 12 hours, you'll have plenty of time for both. The notebook consistently performed better or on par with competing systems.
But rest assured, the laptop is as beautiful as it is powerful. The company has managed to create a laptop that is smaller and lighter than previous models. Despite the smaller size, Dell has added some major changes, including a larger trackpad and keyboard. Plus, you get a 13.4-inch, nearly borderless display on all sides-the first in the world to do so.
It's an exercise in patient restraint, improving the notebook in a number of small ways that add up to a big jump for the system. If you're looking for the total package, the Dell XPS 13 is one of the best Ultrabooks for you.
$

1,601.33

$

1,692.99
in stock
Last update was on: September 20, 2021 8:04 am
HP Envy 14
An excellent 14-inch laptop for just over $1,000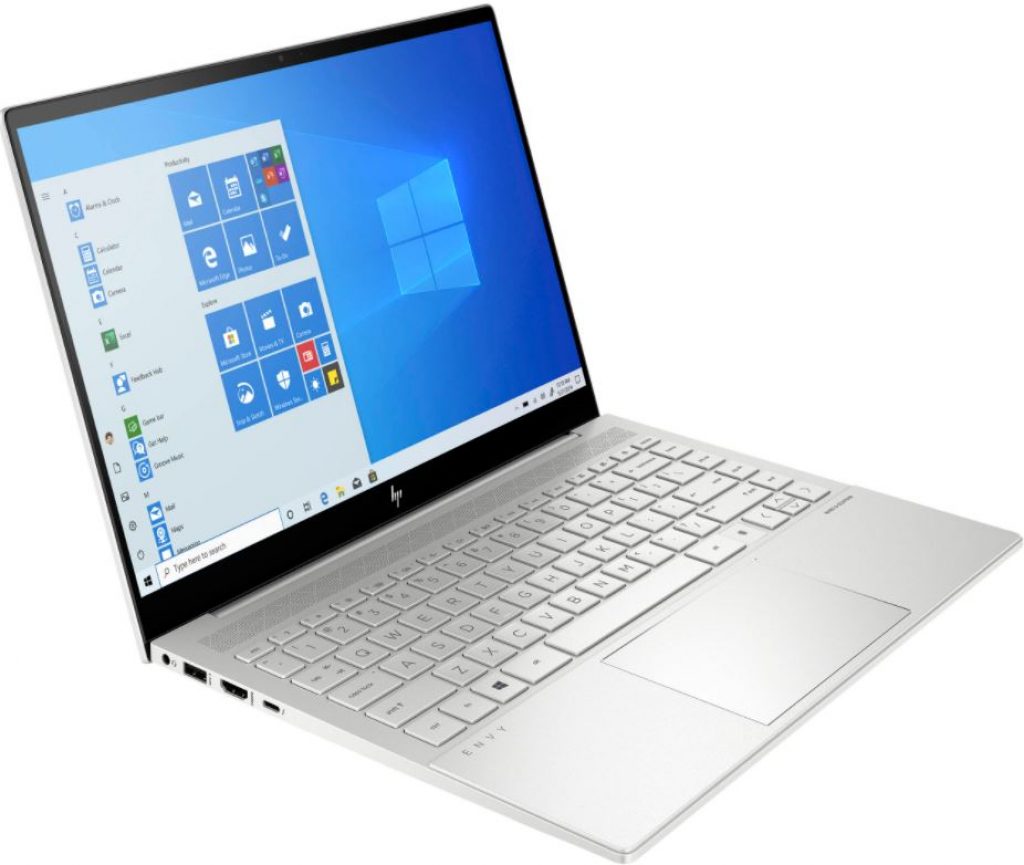 The HP Envy 14 (2021) is the perfect laptop for many people. It has a powerful Intel Core i5-1135G7 processor and Nvidia GeForce GTX 1650 Ti Max-Q GPU packed into a sleek aluminum body. Not to mention its vibrant 14-inch, 1080p 16:10 display and battery that lasts more than 9 hours.
The $1,249 price tag is too expensive for the components you get, especially when the SSD lags behind the average and the speakers aren't the best. Plus, you can get better battery life and even more storage with the Lenovo Yoga 9i, but you'll pay a little extra and lose out on the discrete GPU. Overall, this is one of the best ultrabooks of 2021.
Last update was on: September 20, 2021 8:04 am
Apple MacBook Air
The best MacBook for most
The new MacBook Air is top among the best MacBooks for those who don't want to spend too much. The new MacBook Air is an improvement over the previous model in every way, bringing monumental performance and battery life enhancements. Those bold claims Apple made about the M1? They weren't exaggerations. This MacBook Air out-muscles every laptop in its class while lasting a full day on a charge.
And it does so with a fanless design, meaning the Air is pin-drop silent. Add a gorgeous new OS, webcam improvements, and better integration with iPadOS and iOS (including mobile app support) to the mix, and the laptop earns my wholehearted recommendation. You'd think all these improvements would come at a hefty cost, and yet, the new MacBook Air maintains a $999 starting price. Overall, this is one of the best Ultrabooks of 2021.
Last update was on: September 20, 2021 8:04 am
HP Spectre x360 14
The best 2-in-1 laptop
The Spectre x360 14 is the best 14-inch laptop on the market for everyday consumers. Newly released for 2021, the 13.5-inch model builds on its predecessors but adds convenient new features, including a 3:2 display and 11th Gen Intel CPUs with Iris Xe graphics. Highlights of this laptop include a beautiful design, bright and vibrant 1920 x 1280-pixel IPS and 3K2K OLED screen options, epic 12+ hours of battery life and fast overall performance.
Add to that a generous touchpad that feels silky smooth and a comfortable (albeit shallow) keyboard, excellent security options (fingerprint sensor and facial recognition) and a good selection of ports, and well, it's easy to see why we like this laptop so much. Overall, this is one of the best Ultrabooks right now.
Last update was on: September 20, 2021 8:04 am
Lenovo Yoga 9i
Another excellent 2-in-1 laptop
The successor to the excellent Yoga C940, the Lenovo Yoga 9i takes a proven formula and refines it. Subtle design improvements, long battery life (11:15) and updated 11th generation Intel processors make the Yoga 9i a worthy successor to one of last year's best 2-in-1 laptops. As you'd expect from a Yoga series laptop, the Yoga 9i has a high-quality, ultra-portable chassis and a unique hinge that doubles as a rotating soundbar speaker.
As a 2-in-1, the hinge can rotate 360 degrees to turn the Yoga 9i into a tablet or be placed in tent mode so you can watch movies without a keyboard getting in the way. When it comes to viewing content, the Yoga 9i's 1080p (4K is available) display is bright, vibrant and clear.
For all the basics it gets right, my favorite things about the Yoga 9i are the extra features, including a webcam cover (no more need to buy tape), a slot for the improved Active Pen and a fingerprint sensor. Unfortunately, there is no IR camera. Overall, this is one of the best Ultrabooks right now.
Last update was on: September 20, 2021 8:04 am
Asus ZenBook 14
Good specs and tasteful design make this robust all-round laptop.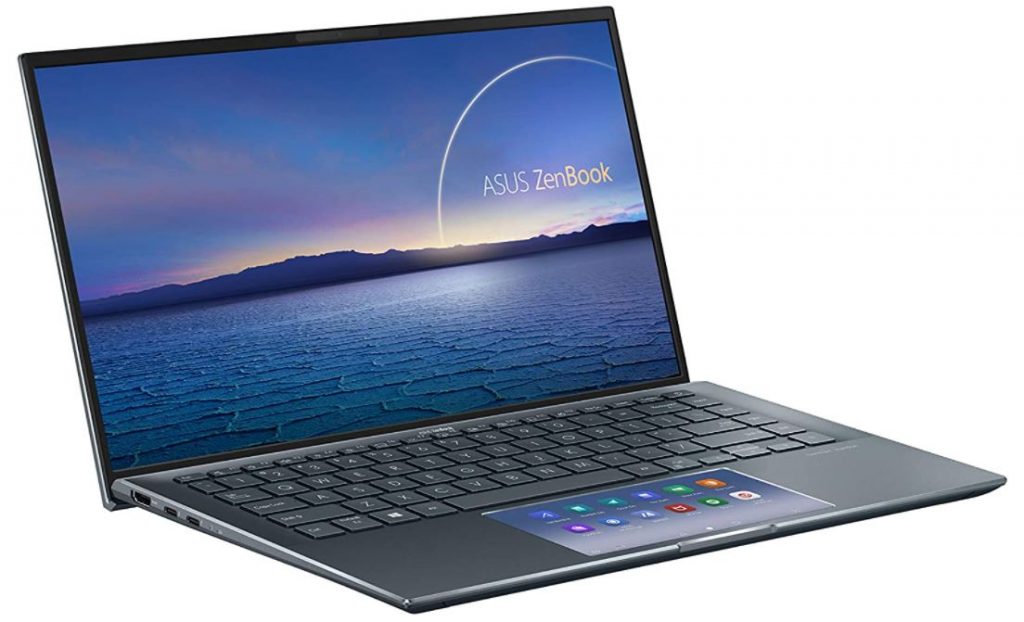 A simply gorgeous laptop from Asus that we like to have in our best laptops list; if you want the perfect combination of power and style, this might be the case, and as a bonus, you get a trackpad that can also be used as a handy secondary display. If you look at the specs, you'll see that this is a laptop that more than lends itself to any task you want to perform, even some low-resolution video editing and gaming (note the Nvidia GeForce option).
Despite all this raw power, the price is not too high. And then there's the design: this is one of the best looking laptops we've seen, and even the display hinge is a work of art. It will rotate everything you need with aplomb, and it will look the part as you do it – what more do you need? Overall, this is one of the best Ultrabooks right now.
Last update was on: September 20, 2021 8:04 am
Lenovo ThinkPad X1 Carbon
Best overall business laptop
Lenovo hasn't made many changes to our favorite business laptop, but the new ThinkPad X1 Carbon now shows off Intel 10th generation CPUs. In addition to fast performance, you get long battery life (on the 1080p model) and two gorgeous, 1080p and 4K display options, all in an impossibly lightweight chassis (2.4 pounds).
But it's still those classic ThinkPad features – a durable design (with MIL-STD-810G strength), the best-in-class keyboard and the stealthy black/red aesthetic – that carry the X1 Carbon to greatness. Yes, we would have liked the ThinkPad X1 Carbon not to have discarded the SD card reader, and the top configurations can get very expensive, but it's hard to find a better business machine.
While we heartily recommend the ThinkPad X1 Carbon, before you buy one, you might also consider the all-metal ThinkPad X1 Yoga, a 2-in-1 version of this notebook. Overall, this is one of the best Ultrabooks right now.
Last update was on: September 20, 2021 8:04 am
Acer Swift 3
The best performance on a budget
Another budget laptop in our best 14-inch laptops list, the Acer Swift 3, runs on AMD Ryzen CPUs. This laptop goes toe to toe with the Dell XPS 13 and MacBook Pro. That's how fast the Ryzen 7 4700U CPU is. The Swift 3 also wins points for its comfortable keyboard, which features clicking keys that provide plenty of feedback. Students also save login time thanks to the Swift 3's built-in fingerprint reader on the keyboard deck.
And all this power is wrapped in aluminum and magnesium to make it look like a champion, too. The only major caveat is the display, which is on the dull and boring side of the equation. If your student already has another large screen for watching the best Netflix shows, consider the Swift 3: it's a surprising beauty. Overall, this is one of the best Ultrabooks of 2021.
Last update was on: September 20, 2021 8:04 am
Microsoft Surface Laptop 4
The best laptop from Microsoft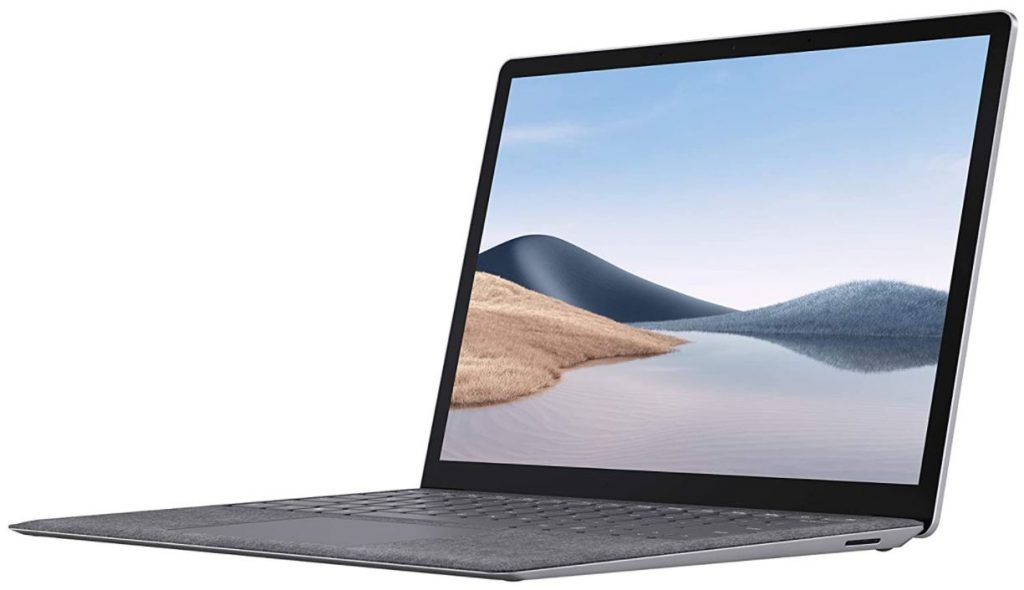 Apple may make excellent laptops for graphic design, but its longtime rival Microsoft has brought out a brilliant device with the new Surface Laptop 4 that gives the MacBooks above a run for their money. While Microsoft may be better known as a software company, it has released some great laptops lately, and its most recent device is an ideal laptop for graphic designers. Not only does it have a beautiful design that is thin and light, but it also has an excellent PixelSense touchscreen that makes your work look its best.
It also has an excellent keyboard, powerful specifications (including advanced integrated graphics from Intel or AMD, depending on the configuration you choose) and incredible battery life. It's a fantastic showcase for Windows 10, and it's more than capable of running any graphic design app you want. It will also be able to run Windows 11 when it launches. Overall, this is one of the best Ultrabooks of 2021.
Last update was on: September 20, 2021 8:04 am
Final Words
If you are willing to choose one of the best ultrabooks that not only illustrate the style but also the class, the list above of Best Ultrabooks can be very useful to eliminate those, you are not interested in. However, the list is not permanent, as every week we have new names coming in the list. One of the most vital things to consider when buying your option in the category of the best ultrabooks is to examine the features and specifications thoroughly and also to see if they meet your requirements or not.