Drones have become an almost daily sight for many people, and their popularity is on the rise for personal use and in several different sectors. The right drone for each individual depends on many different factors, starting with what they use it for. Today we discuss with you the best drones under $1000 that you can buy now.
One of the most common applications of drones today is aerial photography and videography, but the drone possibilities are growing. Currently, some drones can be used for everything from aerial photographer research to agricultural use, from watering to vine inspection and pesticide spraying. There is no limit to how drones will ever be used, but for now, they are used primarily for photo and video.
Best Drones Under $1000
With thousands of drones currently on the market, varying from a few dollars to several thousand dollars, it can be challenging to find a lot of features to find the drone you need. Here we have organized a collection of some of the Best Drones Under $1000.
DJI Mavic Pro
Best overall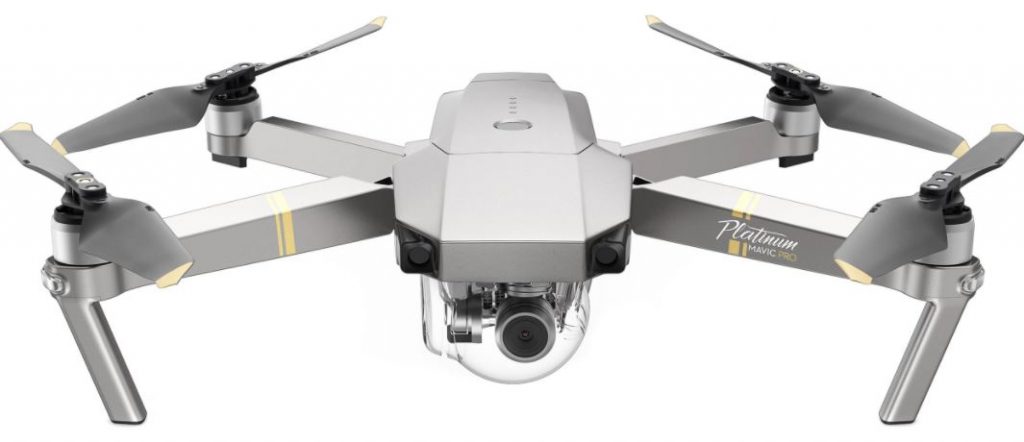 The reason why this model makes it in the under $1000 category is that the DJI Mavic Pro 2 came out. The Mavic Pro used to retail for about $1900. Buying this high-quality drone now, for less than half the original price, is an absolute bargain. All the drones in DJI's Mavic series can be folded to the size of a sports bottle. This drone can fly quite fast – up to 40 mph, and has an extended range of 4.3 miles, with the flying time is as much as 27 minutes.
The obstacle avoidance system makes it extremely safe to fly. And it takes 12-megapixel photos and shoots videos in a sharp 4K. The Mavic Pro uses vision positioning and GPS coordinates (GLONASS in Europe). It can be flown using a WIFI or mobile phone connection. Even a beginner can choose this drone and learn how to fly. In combination with autopilot flights, the Mavic Pro is one of the best general-purpose drones on the market. Overall, this is the best drone under $1000.
DJI Mavic Air
Best for beginners
The DJI Mavic Air can take 32-megapixel quality 180-degree panoramic photos. This is done by taking 25 pictures in a sequence of 8 seconds. Like all Mavic series, the arms of this drone can be folded so that it is very compact and easy to carry. People who love taking landscape photos will appreciate this drone. It has 4k (ultra-HD) video quality and shoots at 30fps (frames per second). The camera rotates on a stabilized three-axis gimbal.
This allows it to take 4K video and 12-megapixel photos that are crystal clear. It has a maximum connectivity range of just over a mile without interference, and flight time is up to 21 minutes. The simplicity of the Mavic Air makes it an excellent option for beginners and also one of the best drones under $1000.
DJI Phantom 3 Standard
Best value for money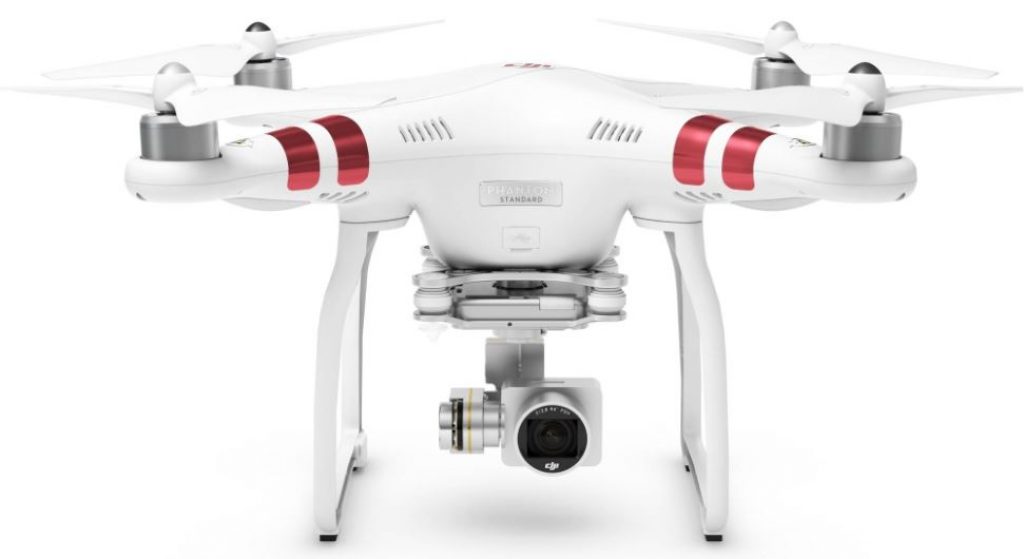 I like the price-quality ratio for the Phantom 3. You get a lot of value for the price, which is on the low side of our modestly priced drones. The DJI Phantom 3 Standard is a good aerial photography drone for video professionals. It also works well for professional pilots just starting. When using the free DJI's Go mobile phone app, live-streamed video can be viewed on a smartphone up to half a mile away.
The 12-MP camera has a three-axis stabilization system to help take clear shots, and it records 2.7k quality video with a flight time of up to 25 minutes. The DJI Phantom 3 uses GPS coordinates for flight assistance and has several autonomous flight modes, such as point-of-interest shooting, follow-me-tracking, and can track waypoint markers from programmed flights. For the money, the DJI Phantom 3 Standard is a well-rounded and one of the best drones under 1000 dollars.
DJI Spark
Best for travelers
The DJI Spark is one of the best budget drones that offers a ton of high-end features, making it great for beginners and travelers alike. It's small and fits in the palm of your hand. With the screw protectors on, you can release this drone to take off from your hand. The camera is mounted on a gimbal and stabilized on two axes to take shake-free shots. This camera uses FaceAware software to recognize you, making it possible to automatically take photos of yourself using hand gestures to frame your face.
The quad takes 12-megapixel photos and takes 1080p cinematic aerial shots that can be shared on social media. The free DJI Go App video editing software is easy to use. The TapFly feature allows you to touch a location on a smartphone image, and the drone flies to it while automatically avoiding obstacles. With ActiveTrack, it recognizes objects or people you select to follow. Overall, this is one of the best drones under $1000.
Parrot ANAFI
Budget option
The Parrot ANAFI is designed for beginners and professional filmmakers who want to produce high-quality videos. It is very well priced in the middle of the range of modestly priced drones. It is easy to fly and suitable for both beginners and seasoned pilots. The ANAFI has many special effects for high-definition 4k video recording, including low angle, automatic framing of the subject, aerial-selfies, compensated travel, and follow-me tracking.
The camera takes excellent quality, 21-megapixel photos. It has a dedicated burst mode that shoots at ten frames per second to ensure you get the shot you want, and the drone's camera has a wide-angle lens with 2.8x lossless digital zoom power. This allows you to fly a drone at a safe distance from the photo you want to take. Overall, this is one of the best drones under $1000.