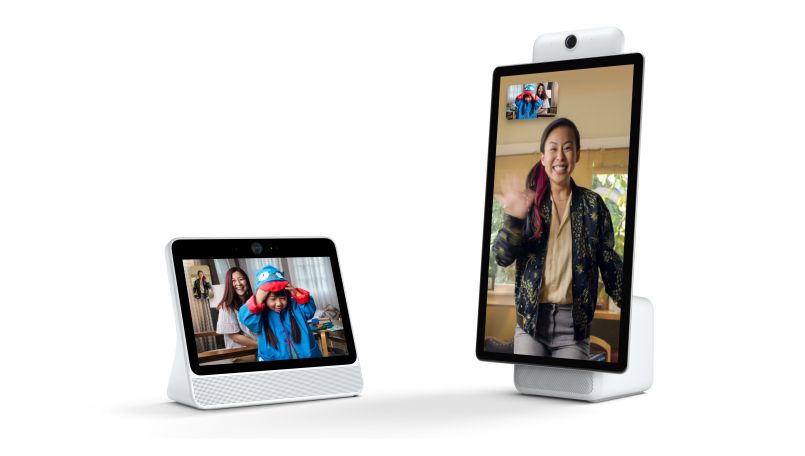 Relying on Amazon and Google in the smart home space, Facebook unveiled a pair of intelligent video chat devices powered by Artificial Intelligence (AI), Portal, and Portal +, designed to connect people and give them the feeling of to be in the same room.
On Monday, Facebook said the new video communication speakers with tablet-sized screens for the home can dramatically change the way people stay in touch and their built-in AI technology makes video calling easy and allows them to spend more time going out.
Facebook tried to create smartphones with HTC a few years ago, but this project did not pay off. Other than that, the Facebook portal is the first piece of mainstream material built by the social network.
As already announced, the Portal family will have two versions: the more affordable portal model, priced at $199, and the high-end Portal + model, which will cost $399. You get a $100 discount if you buy two devices, and they will be shipped sometime in November. However, pre-orders will initially be limited to US buyers – Amazon and Best Buy will also stock them.
Facebook takes a new step in the field of hardware: Portal and Portal + have just been announced, two devices mixing tablet and speaker with video call as the main feature. If you think they are similar to Amazon Echo Show, you're on the spot – they even come with Amazon's integrated Alexa Digital Assistant.
The video chat speakers are equipped with Smart Camera and Smart Sound technology. The smart camera stays with the action and automatically pan and zoom to keep everyone in view. Smart Sound minimizes background noise and improves the voice of the speaker no matter where he or she moves.
Basically, you get a device very similar to the Echo Show, with a greater emphasis on Facebook Messenger. It's Facebook's own messaging service that makes calls and connects you to friends, but rather than having to launch a phone application or open your laptop, it can all be done hands-free.