In this tutorial, I'll show you how to install the Galactus Kodi addon on Kodi 18 Leia and Kodi Krypton 17.6. The steps in its guide will help you install the addon on all Kodi supported devices including FireStick, Linux, Mac, Windows, and more.
Galactus is a Kodi addon to watch movies and TV shows. This on request add-on offers you a wide range of video content. Whether you're looking for the latest releases or old videos, Galactus has it all. The addon also pulls good quality links from various sources. For even better results, you can integrate it with Real-Debrid.
The large content database, of high-quality streams, consistent playback are some of the reasons Galactus landed on our Best Kodi list Addons. Plus, Galactus offers a simple, easy-to-use layout that lets you start streaming without any hassle.
The screenshots taken herein guide are from Kodi 18. However, I have pointed out the differences with Kodi 17.6 where appropriate.
Update: this addon currently not working because the Hellhounds repository is not available. You can explore other add-ons on our Best Kodi Addons list.
Galactus Kodi Addon Installation Guide
We will start the installation process shortly. For this, there is a small condition that we must meet. Without it, it is not possible to install Galactus, or for that matter, a third party Kodi addon. Follow the steps below:
# 1. Launch the Kodi app
# 2. Go to the top left of it homescreen and click the gear icon to open Kodi Settings
# 3. Click System (If you're using Kodi 17.6, click System settings)
# 3. Select the item Add-ons in the menu on the left. Now go to the right part of the same window and check the status of Unknown sources. Turn it on if it's off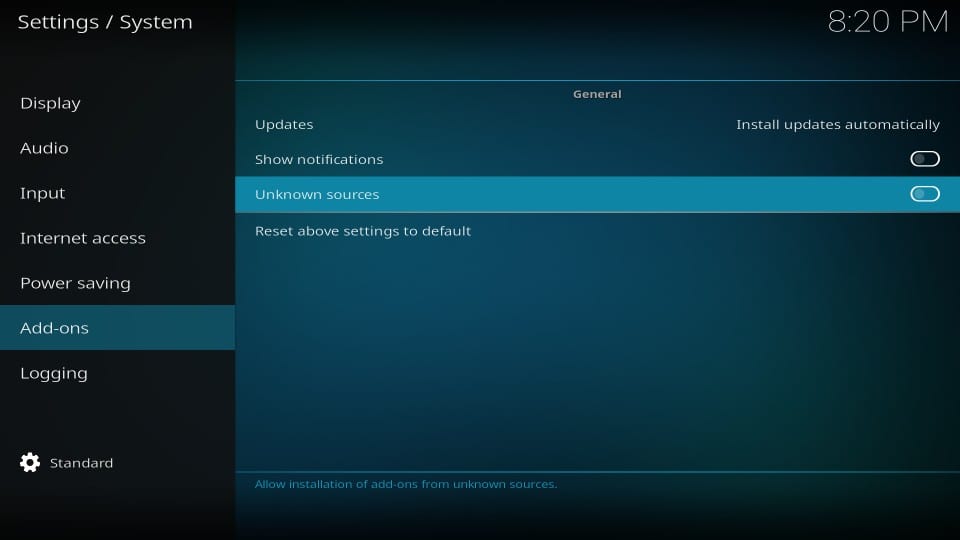 # 4. This warning message says it can be risky to keep unknown sources enabled. You can ignore this message for now as Galactus is a safe third party addon. Go ahead and click Yes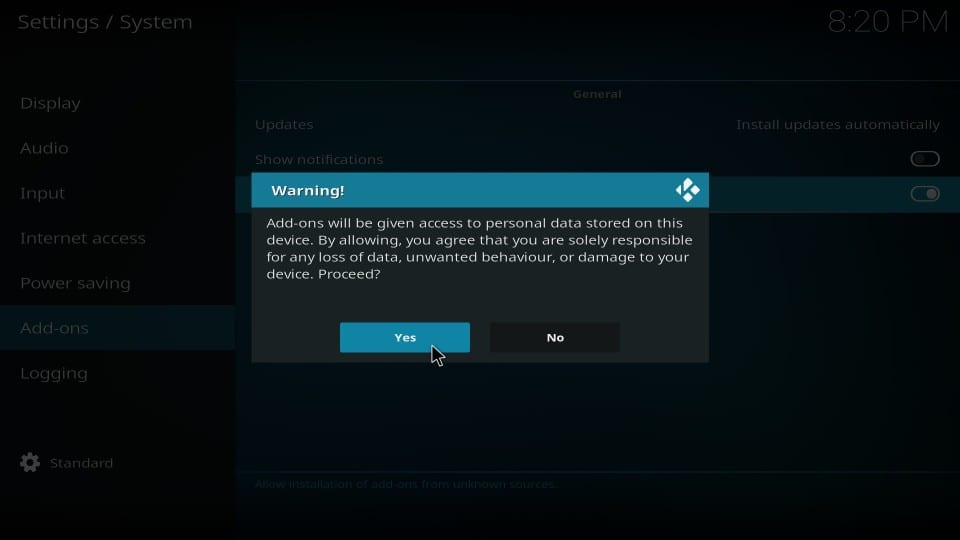 Note: You can disable unknown sources after installing Galactus
Let's start with the installation process
This is what you will do during the installation:
Add the link to the source to Kodi
Install the Hellhounds Repository from source
Install the Galactus Kodi addon from the repository
Without further ado, let's start the process. Here are the steps:
# 1. Go to the Kodi homescreen again and open Settings again
# 2. Then click on the item File manager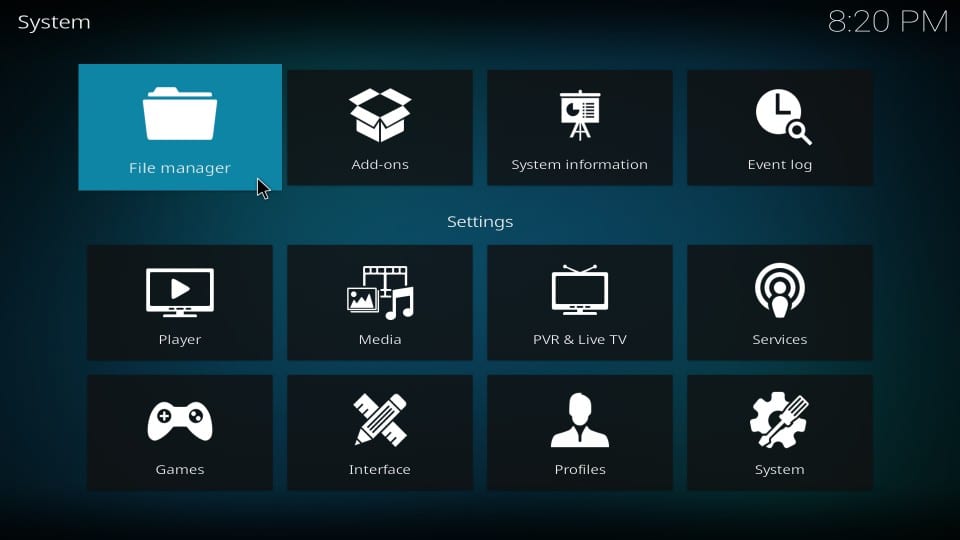 # 3. Open Add source
# 4. Now click where you see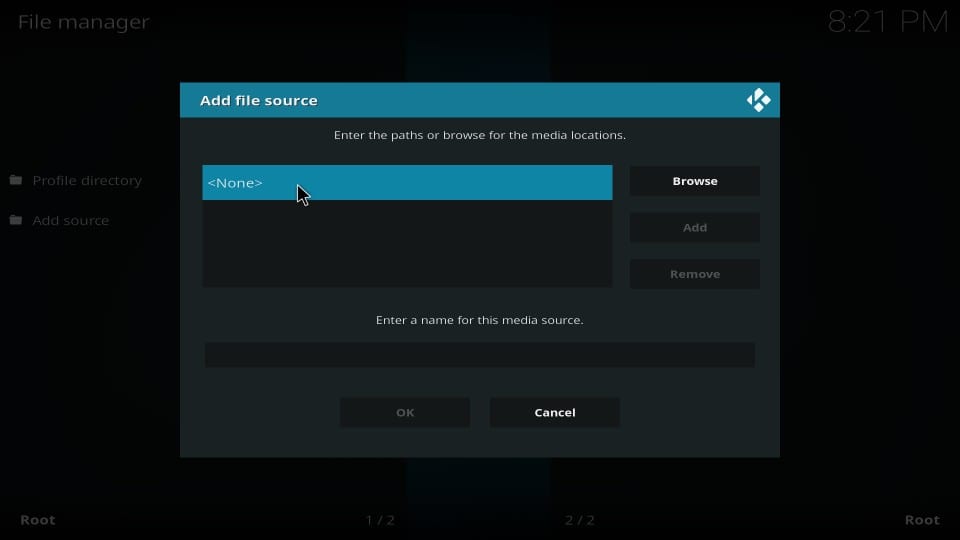 # 5. Go ahead and enter the source link in the provided blank space: http://cerbrepo.space/repo/
Please check the link again to make sure it is entered correctly
Click OK
# 6. Select the section Enter a name for this media source and type a name for example cerb
Check the screen again and make sure it looks like what you see in the following image
Click OK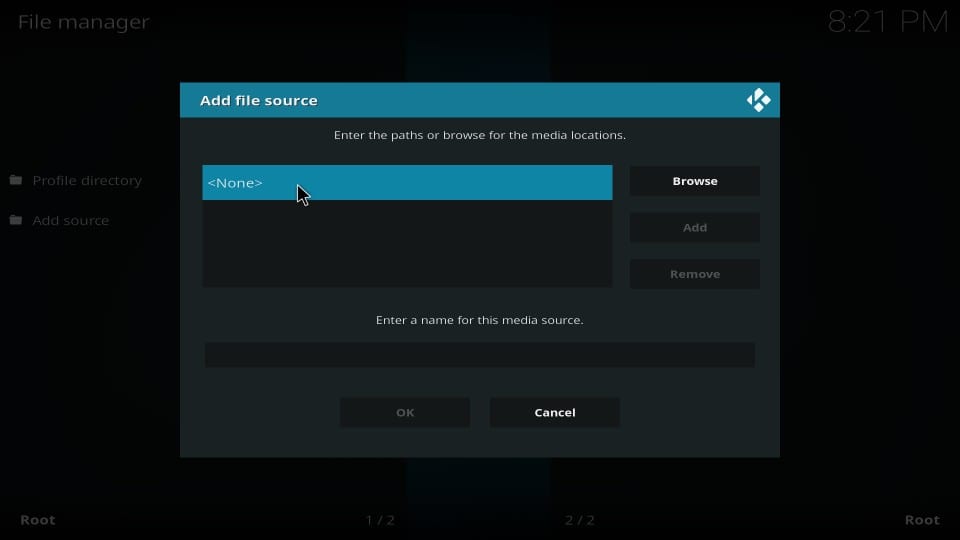 You have completed the first part and added the source code to Kodi. We now install the Hellhounds repository
# 7. Now go back to it homescreen and select the item Add-ons in the menu on the left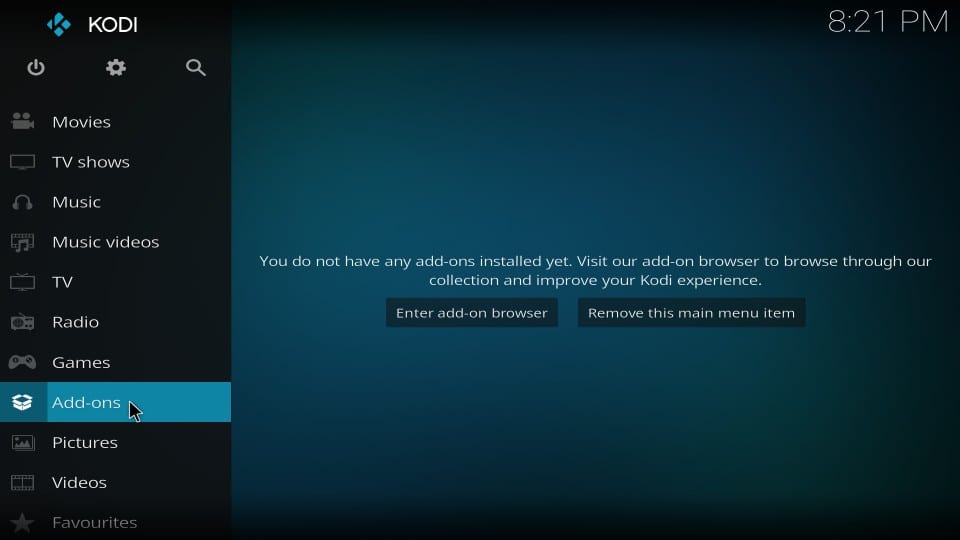 # 8. Click on the open box in the top left corner of the screen (aka package installer)
# 9. Open the option Install from zip file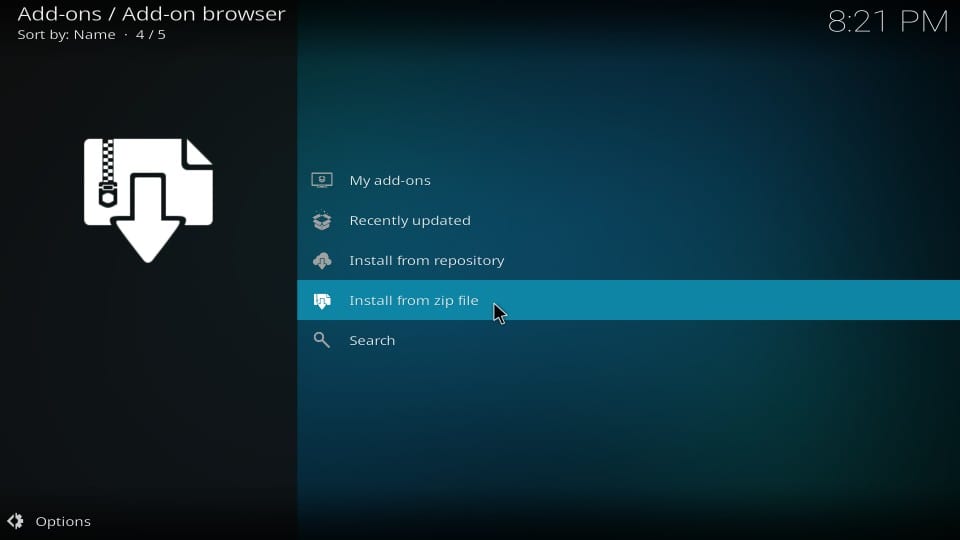 # 10. When this window opens, click cerb or the source name you specified earlier
# 11. Open the zip file repository.hellhounds-2.1.1.zip
# 12. Wait while the Hellhounds repository is installed. You will see the installation confirmation at the top right
Hellhounds Repository is now installed. Let's install the Galactus Kodi addon.
# 13. Open the item Install from repository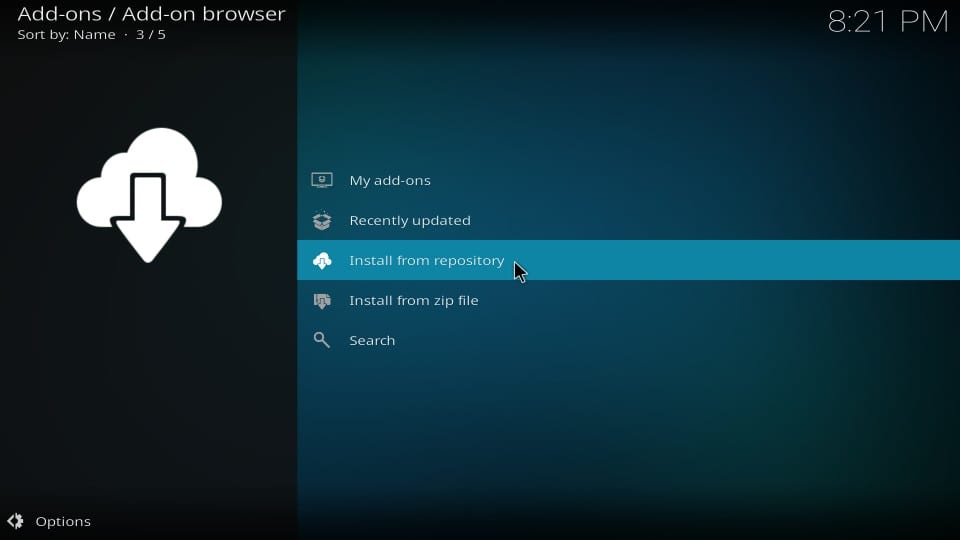 # 14. Click Hellhounds repository
# 15. Click on the item Video add-ons
# 16. Open Galactus on the next screen
# 17. Click on the button to install bottom right
# 18. If you are using Kodi 18 Leia you will see this list of additional addons that will be installed alongside Galactus Kodi addon. Click OK
# 19. Now wait while Galactus addon is installed on Kodi. It may take a while. Once it is installed, Galactus Add-on installed notification is displayed at the top right
Excellent! Galactus Kodi addon has thus been successfully installed
Speed ​​up navigation by disabling metadata processing
Metadata processing slows down navigation speed significantly and can become frustrating. However, you can fix it. Here's how:
# 1. Go to Kodi home-screen> Add-ons> Video add-ons and open Galactus
# 2. Click Settings at the bottom of the main screen addon
# 3. In the Settings window, click Customization tab on the left and disable the item on the right 'Enable metadata'
How to Use Galactus Kodi Addon: A quick overview
Let's take a look at Galactus addon on Kodi. As mentioned in the previous section, you can access it addon by navigating to Kodi homescreen> Add-ons> Video Addons.
You can also run it from the Kodi homescreen after clicking Add-ons on the left and selecting it from the Video Add-ons section on the right.
Galactus looks like your regular Kodi addon for content on demand, including movies and TV shows. As you can see in the following image, the main screen has a pretty standard layout with clear categories.
You choose a category and you may find even more subcategories. For example, Movies is further divided into TMDB Now Playing, Movie Years, Action-Packed, etc. Click through the categories and subcategories to find the list of video content.
Galactus scrapes multiple streaming links from different sources. You may also find several free 1080p links. However, when you sign up with premium Real-Debrid, you're sure to get better quality links and a rather buffer-free experience.
Verdict
Galactus is a good quality Kodi addon with lots of video content, including your favorite movies and TV episodes. It is easy addon with a simple interface for easy navigation. For faster navigation, you want to disable metadata processing. However, I have noticed that even when that has happened, the navigation is still a bit slower compared to other addons.
Nevertheless, a very important positive point from Galactus Kodi addon is that it plays just about all of the videos from its huge library. Some of the videos from the old movies section may not work, but generally they will streams fine. You will also find several full HD, 1080p streams to. It may not be the best addon, but well worth the chance.