Unlike some of my associates, I have never had an iPhone. Anyway, new iPhone releases are still intriguing for me. Apple devices are essential even for those of us who are firmly stuck to the Android – if only because they provide us a potential blueprint for where part of the competition can follow. Whether you like it or not, OEMs from Android often pay close attention to what Apple does. That is why the Compsmag team wanted to take a closer look at Apple's latest flagship in our Apple iPhone 11 Pro Max Review.
In our Apple iPhone 11 Pro Max review, we investigate what it is like to use an iPhone as an Android user. We also check whether the Pro distinguishes itself from the competition.
Apple iPhone 11 Pro Max Review – Design
158 x 77.8 x 8.1mm
226g
IP68
Custom Gorilla Glass
Proprietary lightning connector, vs. USB-C
The iPhone 11 Pro Max looks almost identical to the iPhone XS Max from the front. The notch remains the same, along with the Face ID camera and an earpiece in the middle. Where the design of the iPhone 11 Pro Max stands out is at the back. The new triple camera stands out immediately. It is large, bold, and frankly a bit ugly. Just like the notch, the unique triple camera style here is something that few will immediately appreciate. It looks better personally, and you get used to it quickly.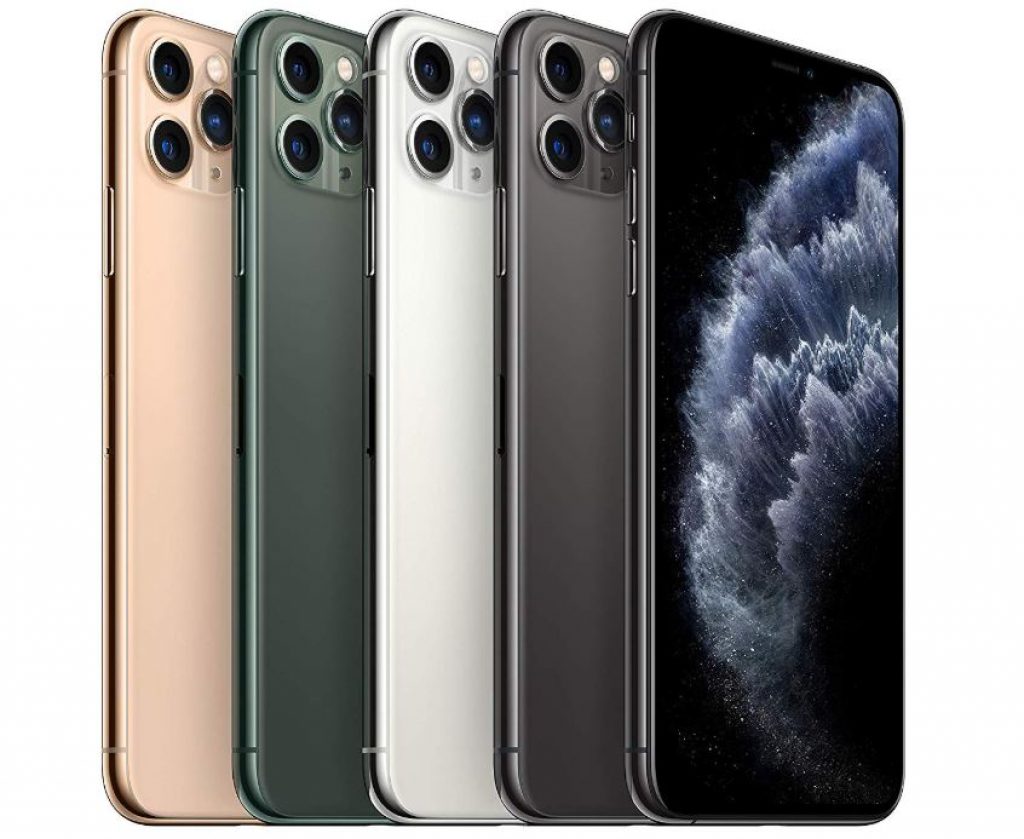 The rear finish is a beautiful frosted glass that looks not only good but also feels great. In comparison with many other glass telephones, it is not a fingerprint magnet. Though the design is a bit slippery, if you spend more than a thousand dollars on the phone, the chances are that you will add a case. Do you prefer to keep your phone naked? Apple claims that the phone has the most durable glass of a smartphone – an adapted version of Corning Gorilla Glass that nobody wants to tell us much about. The device also has IP68 water and dust resistance.
To make the phone's battery bigger, the iPhone 11 Pro Max is the most robust iPhone yet. With almost 18 grams heavier than the XS Max, you can feel the difference. It is also a bit thicker. Some people consider this to be negative, but I have always preferred to use some because the phone feels a bit more durable. I am a little bit about the eternal search for thinner phones, particularly at the expense of battery life or structural integrity.
The rest of the phone will feel quite familiar, but with careful inspection, you will notice slight differences with the buttons, all of which are just a hair down. Apple offers both the iPhone 11 Pro and Pro Max in silver, space gray, midnight green, and gold. These colors look decent, but I find them a bit boring. I wish Apple offered the more colorful choices of the iPhone 11, such as red and yellow, but your feelings may differ.
Apple iPhone 11 Pro Max Review – Display
6.5-inch Super Retina XDR OLED
2,688 x 1,242 pixels, 458ppi
2,000,000:1 contrast ratio
The screen of the iPhone 11 Pro Max may have the same notch and resolution as the XS Max, but here are some notable upgrades. The ridiculously named "Super Retina XDR" screen is considerably brighter than the iPhone XS Max. Apple claims that the screen can reach 800 nits of peak brightness and even 1200 nits in combination with HDR10 and Dolby Vision videos. Although my Pixel 3 XL can handle the outdoors relatively well, the iPhone 11 Pro is straightforward to read, even in direct sunlight.
Apple has also increased the contrast ratio to 2,000,000: 1 compared to the 1,000,000: 1 contrast ratio of its predecessor. Apple continues to improve its display qualities, and it is safe to say that the iPhone 11 Pro Max can easily stand up to most of its competitors, including the Galaxy family. The display has high brightness, color accuracy, and excellent viewing angles.
But as Apple gives, Apple takes away. 3D Touch has now disappeared. Apple has given up its pressure-sensitive display technology and has opted for the software-based haptic touch technology that was used in last year's iPhone XR. With a haptic touch, you use subtle taps and keep a finger on the screen instead of having to press extra hard. The reason for the removal was probably to make more room for actually useful things, such as a larger battery, and to save a few cents in the process. I have never really used 3D Touch, but some may find this a small step backward.
Apple iPhone 11 Pro Max Review – Audio
No headphone jack
No 3.5mm adapter in the box
Spatial audio
Lightning earbuds included
Although wired headphones are always The Best option for mobile use, the iPhone 11 Pro speakers sound pretty good. Not only do they get pretty loud, but they also manage to do this without becoming a distorted mess. The iPhone 11 Pro Max also offers "spatial audio," a virtual surround decoder that supports 5.1 and 7.1 Dolby formats. For example, Netflix plays a standard in Dolby Digital 5.1.
Apple pushes wirelessly (especially the AirPods) hard, so you'll probably want to grab a Bluetooth headset or a 3.5 mm adapter. Of course, Apple does have a few standard Lightning earbuds in the box. Although I would not trust them as your most important source for audio, they sound good and will do it in no time.
Apple iPhone 11 Pro Max Review – Software
On Android, everything revolves around customization and flexibility, both at consumer and OEM level. There are many unique flavors of Android out the re, except the stock. And if you want to take advantage of that experience and change it further, there are plenty of startup programs, easy ways to improve default apps, and even the ability to load utterly new custom ROMs for some devices. The iPhone 11 Pro Max is, therefore, not Android.
iOS has a much heavier approach. You cannot change the layout at all. There is no app drawer if you want, there are no custom startup programs; you cannot change the default options, and so on. The advantage of this is that iOS often works immediately, and the fact that it holds your hand a little and doesn't change much means that it's usually a bit easier to learn how to use. The differences between iOS and Android are not only in their approach to customizable software, but it is also in the entire layout, settings, notifications, and virtually every other aspect of the experience.
The gap between the two operating systems is not as high as some might think, but to find out where similar functions are, some adjustment is needed. And of course, some things can't do iOS, only because it doesn't fit Apple's vision for iOS. With the iPhone 11 Pro, we now have a new version of the operating system from Apple: iOS 13. The most significant advantage is a new dark mode for the entire system, something we also see with Android 10. Furthermore, there are countless improvements to apps such as Messages, Photos, Apple Maps, and Reminders.
If you have used iOS 11 or iOS 12, you will still feel at home here, because iOS 13 seems more about refinement and changes under the hood. That's how I thought about Android 10.
There were a few bugs I experienced with iOS 13. Most of these things were small, like the keyboard that occasionally did not appear for a few seconds or an app crash here and the re. Since iOS 13 is a new release, bugs are not surprising, and Android 10 has some problems of its own. By the time you read this, the iOS 13.1 update should have solved many of these bugs. We will update this message later to confirm how much difference it makes.
Apple iPhone 11 Pro Max Review – Hardware and Performance
Apple A13 Bionic
2 x 2.65GHz Lightning + 4 x 1.8GHz Thunder (Hexa-core), 7nm process
4GB RAM
64, 256, or 512GB storage
Apple is known for its powerful chipsets, due to a combination of advanced processors and close integration with Apple software. This is why an iPhone tends to perform as well or better than an Android device, even though it often packs less RAM. Anyway, a "Pro" phone with only 64 GB of storage on the base model is just not enough of 2021; iPhone 11 Pro Max options should start at 128 GB. I did my best to challenge the hardware of the iPhone 11 Pro Max, play new games such as Oceanhorn 2 and Mario Kart World Tour, use benchmarks left and right, and so on.
Everything opened quickly, screen transitions went smoothly, and I have never encountered any noticeable performance problems or delays. That is more than I can say for my Pixel 3 XL. Real-world performance means much more than benchmarks, but it is always good to see what the data yields. At Geekbench 5, the 11 Pro Max scored 1,328 for single-core and 3,478 for multi-core. You may notice that the scores for Geekbench may seem a bit low, but that is because version 5 has changed the old scoring system.
To put it in perspective, my Pixel 3 XL scored a much lower 513 on the single-core and only 2,148 on the multi-core. The Galaxy Note 10 Plus achieved 717 on the single-core and 2,637 on the multi-core. The iPhone 11 Pro Max is a robust device; it is undeniable. Part of this comes from close software/hardware integration. That said, many Android phones will feel just as fast and fluid (or at least almost) as the iPhone.
Apple iPhone 11 Pro Max Review – Camera
Wide: 12MP, f/1.8, 26mm, OIS
Ultra-wide: 12MP, f/2.4, 13mm
Telephoto: 12MP, f/2.0, 52mm, OIS, 2x optical zoom
Although the iPhone has traditionally been a leader in the field of mobile photography, devices such as the Pixel family have set the tone in recent years. With the iPhone 11 Pro Max, Apple finally catches up and demonstrably exceeds what the competition currently has to offer. Triple (or more) cameras are nothing new in the Android world, but it's a first for Apple buyers.
I enjoyed the iPhone camera app and found it easy to get around. I especially like that when you use the standard camera, the interface shows you an example of what is outside the frame. If you decide that the photo could benefit from the ultra-wide lens, switching is easy. I'm an under-average photographer, but even my photos managed to look good with the Apple iPhone 11 Pro. That's an achievement, let me tell you.
Photos during the day have beautiful and balanced colors, and images look reasonably natural. Many smartphone cameras tend to over-process and become oversaturated, but that's not that important here. I have nailed most photos correctly. A slight change in white balance is noticeable when swapping between the lenses, but it is almost not noticeable unless you look very closely.
The iPhone finally has its night mode, which switches on by default when it detects the need. You can switch it on or off, and you can also extend and adjust the time required to make the recording. Apple did a great job with the night mode, and it makes this year's iPhone, a natural choice for low-light photography. There are many details in the photos, but the presence of some noise in the images shows that the camera has not tried too hard to reduce it. This is a good thing because aggressive post-processing can slightly ruin the result.
As for the rest, the camera experience is about what you would expect. The portrait mode worked well, but often missed spots and had problems with the recess, just like any other smartphone there is. There are many other improvements in camera hardware and software, including better in-camera editing and some video refinements. The iPhone 11 Pro is great for filming video in 4K, with support for 60 fps from all three rear lenses. Video stabilization also works very well here and is excellent for shaky people like me (I have to work out more).
An addition to the camera experience that didn't appeal to me was slow-motion selfies. I felt it was a pretty gimmick feature and can't find it useful, but I'm not exactly happy with the cool kids. In general, we really love the camera of the iPhone, and it is perhaps The Best mobile camera there is at the moment. For those interested, we will soon compare the iPhone 11 Pro to the Note 10 Plus and Pixel 4.
Apple iPhone 11 Pro Max Review – Battery Life
3,969mAh
18W fast charging
Qi wireless charging
The iPhone XS Max didn't have a bad battery life, but it wasn't particularly significant either. Fortunately, the iPhone 11 Pro Max has quite a bit more juice. I have noticed that the telephone can easily withstand the day and often afterward. I usually use my phone to check email, do work, notify people, and listen to music or podcasts. During my testing, I made sure that I spent extra time playing games, watching YouTube, and other intensive tasks to see how far I could push the screen-on time. Every day I would end up with a lot of juice and still manage the screen at times around or above 6.5 hours.
One day I decided to let it play YouTube almost all day while I was working. When I got home, I had some YouTube loop made while I ate. I then played a little Oceanhorn before going to sleep. With all this, I have taken the schedule from the 13-hour screen. Of course, the brightness was about halfway through and not sufficiently increased. I consider this specific score a fluke that doesn't translate into real life at all, but it was still fun to see. When it comes to using in the real world, you will find that you can watch movies, play games, listen to music, take photos, and more without having to worry about going to the power outlet before bedtime.
On days when I used the screen less, I quickly made day two. For example, as I write this section, the iPhone 11 Pro Max is at 30% with around 6 hours of screen-on time usage and lots of screen-off time for music and such. It is currently 10 a.m., and the phone has been out of the charger for more than 24 hours.
In addition to better battery life, Apple also supports fast charging, and this time, it's in the box. The 18W charger can bring the Pro Max from 0% to 48% in about 30 minutes. This is a significant improvement over the 5W charger that comes with the XS Max, but many Android devices charge even faster, such as the Galaxy Note 10 Plus and OnePlus 7 Pro. If charging speed is for you, keep an eye on the upcoming Oppo Reno Ace with its charging rate of 65 W.
Apple iPhone 11 Pro Max Review – Conclusion
What looks like a minor update on the surface has been an exciting year for the iPhone line. The 11 Pro Max is a great phone thanks to the enormous battery life, a camera series that is just as versatile as everything else on the market, and a large screen that makes it a pleasure to play games. Of course, that all comes with a price. This is a seriously expensive phone, and unless you need an OLED screen, an ultra-wide camera, and a flashier finish, the regular iPhone 11 might be a better purchase.
Large, bulky, and certainly not for everyone – but if you are willing to pay the high asking price, you will get one for the Best phones out there with impressive battery life and a fantastic camera.
Apple iPhone 11 Pro Max Review Rating – 9.2/10
The iPhone 11 Pro takes what made the XS great and improves the life of the battery and the camera. The iPhone has demonstrably taken back the crown for the Best mobile camera, although the Pixel 4 pending makes us curious as to whether Apple can retain the title for a long time. Aside from the alluring camera, there is little else here to lure Android fans away, but we still have to admit that it's a great phone.
Pros:
Excellent display
Great battery life
Possibly The Best mobile camera, or at least really close
Cons:
Not enough storage in the base model
Color selection too conservative
iOS not for everyone
Pricey