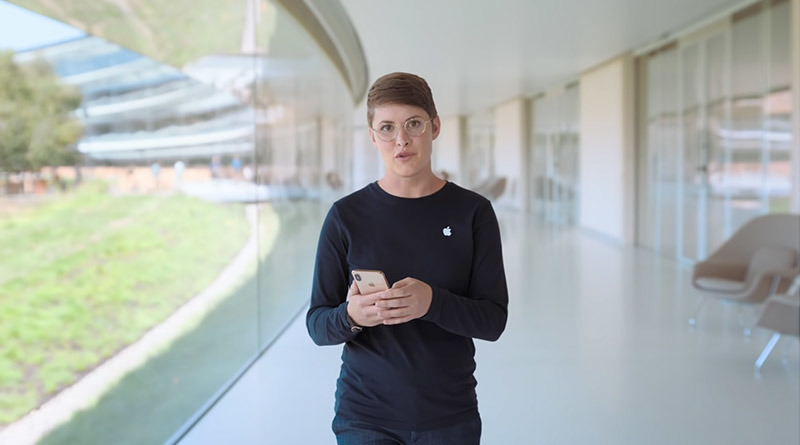 On Friday, Apple took a guided tour of iPhone XS, XS Max, XR on the official YouTube channel and introduced the latest hardware features with almost the same video as the 2017 iPhone X. Sharing is done in the short term around the main building of Apple Park and you can catch a glimpse of the inside of the facilities normally secured for employees.

A 5/5-minute video hosted by Mackenzie Yates, Director of Apple Park Visitor Center, introduces the main features, features, and additions of the iPhone to new buyers and future purchasers. Mr. Yates drove users through Apple's iPhone X tour last November.
Short promotion will outline the main features of handset including gesture navigation, face recognition, portrait with depth control, dual SIM, group FaceTime, Memoji, Apple Pay etc.
Perhaps more interesting to Apple fans is from the inside looking at the main 'spacecraft' structure in Apple Park and the surrounding area. Mr. Yates covers all the new iPhone while walking the headquarters, sometimes rips passersby to demonstrate functions such as face recognition and portrait mode.
The video looks like a spaceship lobby, Yates presents the viewer with iPhone XS, XS Max, XR and emphasizes the latter color option palette. Yates continues to visit in the corridor on the first floor and shows gesture control as she passes in front of the conference room. A pair of leather chairs overlook the courtyard of the hall and tree.
After that, the video is sent to the building's cafeteria. Here Yates displays the Face ID and Apple Pay settings.
The tour continues in the courtyard near the Apple Park's outdoor restaurant. Yates walks through one of the facility's detour paths and stops employees who passed the test in portrait mode with depth control. The chair in front of the building's artificial pond is suitable for explaining the configuration and usage of two SIM cards.
The video ends with Yates outside the spaceship and details on Memoji, Group FaceTime, Siri.
© Appleinsider
Hope you like the news Take a tour of iPhone XS, XS Max and XR — and Apple Park — in this video. Stay Tuned For More Updates 🙂