Top 5 Smartphones Under Rs 55000 In India | 2018
Are you looking for the best smartphones under rs 55000 in India? Then you've come to the best place. Today we're here with the list of Best smartphones under Rs 55000 in India. Our researched team had compiled a list of top 10  smartphones under Rs 55,000 in India for this month. Do you need to spend that much amount of crazy money on a 55K smartphone like iPhone 8 or Samsung S8 or the new Pixel 2? I bet you do, if you want your device to be premium, more capable than anything in the market, and an added pleasure of owning something which most folks can't have. It's difficult for people to move from Android to iOS and vice versa because most of them are invested in one of the ecosystems too much.
So, check out our list of Top 5 Best Smartphones Under Rs 55000 in India below and leave comments in the comments section below. Also Read: Top 10 Best Smartphones Under Rs 35000 In India | 2018
List Of Best Smartphones under Rs 55000 In India
Samsung Galaxy S8
Nothing comes close to the Samsung Galaxy S8 design-wise. It's the best-looking smartphone device I've ever seen, going every other handset trailing in its wake. The curved rear, as seen on the Galaxy S7, nestles perfectly in your palm, while the glass shimmers as the light hits it. The device is available in 3 colors – a dark black, bright silver and a grey with a bluish tinge – with no plain white front plate in sight.
Apple iPhone 7 (Jet Black, 128GB)
With the iPhone 7, Apple has eradicated the headphone jack and instead wants you to go wi-fi or use the Lightning charge port for the audio. The device even includes a combo of Lightning EarPods and a headphone jack adapter, so you can keep using your old headphones. The iPhone 7's notable camera, battery and water resistance improvements are worthwhile upgrades to simple phone design. For standing out from iPhone crowd, the new Jet Black finish is your only option. A Jet Black iPhone 7 looks like no other handset.
Google Pixel 2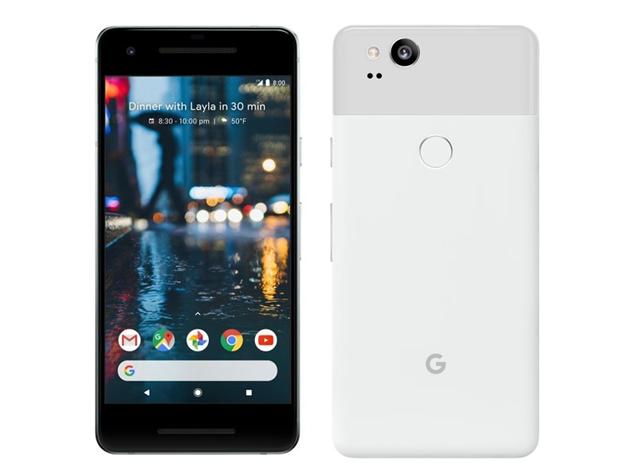 The Pixel 2 has become my go-to phone since I started using it a couple of months ago. Featuring a clean Android install the phone's software is the best currently available and a pleasing step up on the skinned versions of the OS you'll find on the Galaxy S8 and HTC U11.  It is an excellent size, but you will need to be okay with its dated looks and the fact that there's no headphone jack.
Also Read: Top 10 Best Smartphones Under Rs 30000 In India | 2018
Sony Xperia XZ Premium Dual
The Sony Xperia XZ Premium Dual goes all in with its features that the company dabbled in with recent offerings, making it a worthy consideration for anyone that's willing to miss the lack of a fingerprint reader and non-existent carrier availability in the States. The Sony Xperia XZ Premium has everything you need when paying thousands of rupees for a smartphone, with its 4K display slow-motion camera two standout party pieces.
Samsung Galaxy S6 Edge
The release of Galaxy S8 and Galaxy S8+ has meant the price of the Samsung Galaxy S6 Edge has dropped even removed and is now much more affordable. Plus you can download Android Nougat software for the phone now. The S6 Edge is a fantastic looking handset with plenty of power and an impressive camera, but a high price, poor battery performance, and sub-par edge display features stop it from achieving perfection.
Samsung Galaxy Note Edge
That device is the Galaxy Note Edge. It resembles the Note 4, but it's still different. Instead of offering a plain slab of glass on the front, the side of the display gently curves around the right edge. The Galaxy Note Edge is an experiment, but it is one that's able to stand on its powers, despite any limitations you might have about that curved display. In short, you get all the benefits of the Galaxy Note 4, but with, twist to set it apart.
Hope you like our list of " Top 5 Best Smartphones Under Rs 55000 In India". Leave comments in the comment section and let us know your views about this listing. If you like our list so, please share it with your friends, family and loved ones.