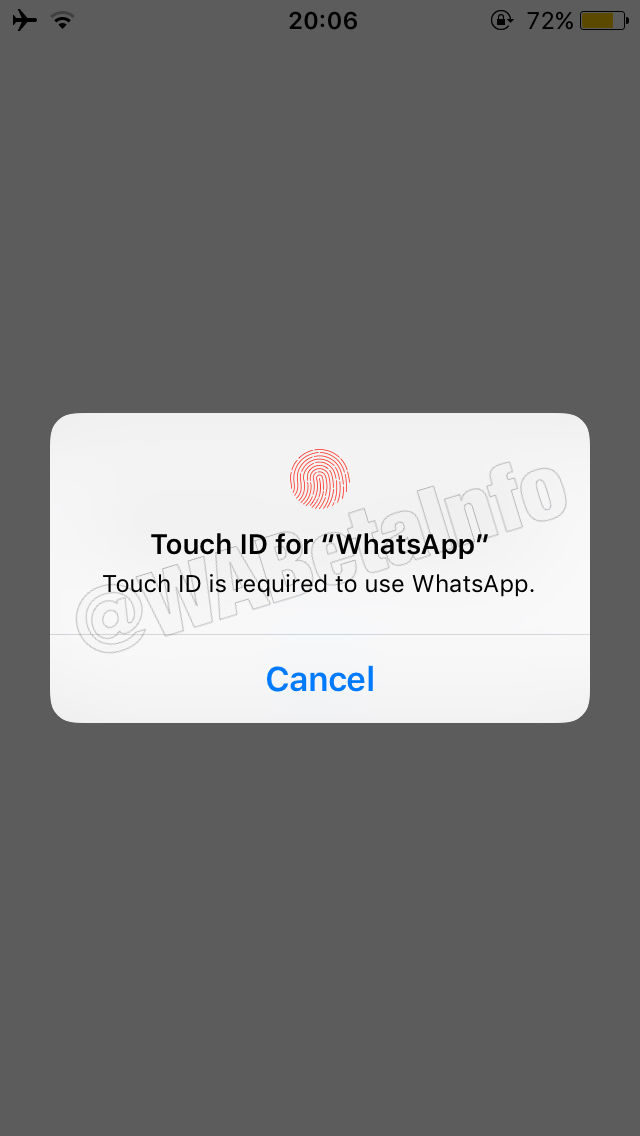 WhatsApp, which belongs to Facebook, is preparing a number of features of its email service with the next updates. One is the security feature that authenticates the user before he calls the application. ON
s reports from WEBetainfoWhatsApp is currently developing Touch ID and Face ID support for its business as well as the standard application, which could soon be rolled out.
So far there is no integrated authentication process for WhatsApp, which means that anyone with access to your smartphone can join your conversation. Once the Touch ID / face is activated, you will be prompted to log in with the registered fingerprint or face recognition.
If the Touch ID / Face ID is currently not working, you can enter the authentication code to submit it. The feature appears to be added to Messenger's Privacy Settings, and to enable it, you must enable or disable the button that is in front of you.
It should be noted that WhatsApp is currently testing the feature for iOS, which means that iPhone or iPad users will be the first to try it. In addition, the Touch ID will be used on every iPhone with iOS 8+ and a sensor, while the Face ID will be available for all iPhone X-series smartphones.
Hope you like the news "WhatsApp working on Touch ID and Face ID feature for iPhone users" by Compsmag. Stay tuned for more updates and let us know your feedback in the comments section.