Although Full HD (1080p) is still the norm, Ultra High Definition or 4K video is steadily gaining ground. Because 4K TVs and monitors are becoming cheaper, it is clear that 4K will soon become the standard. You could wait another year or two, but why should not you switch now? In this guide, we look at the Best 4K Cameras Under $1000. With 4K, your videos have four times the resolution of standard Full-HD. This not only brings more details than before but also zooms and pans with acceptable quality losses.
There is still a lot to be gained from 4K, even if you mainly shoot because, with many modern cameras, you can extract up to 30 images of 8 megapixels per second from each clip. You may not be able to inflate them so often, but you can get the perfect moment out of a larger selection every time! Switching to 4K was previously too expensive. Nowadays, the market is full of attractive entry-level models together with older high-end models whose prices are finally becoming reasonable. You now have the opportunity to upgrade your workflow without breaking the bank, and these are the devices you can use to do it:
Best 4K Cameras Under $1000 List
Everyone can take a cheap video camera and get decent results. But if you want to make serious, professional films, you need professional equipment. First and foremost, that means one of the Best 4K Cameras Under $1000. A 4K video camera is an investment of hundreds, if not thousands of dollars. If you want to make such investments, you should not only know what you hope to get from your camera but also what kind of functions will help you make the most of your purchase.
Panasonic Lumix G85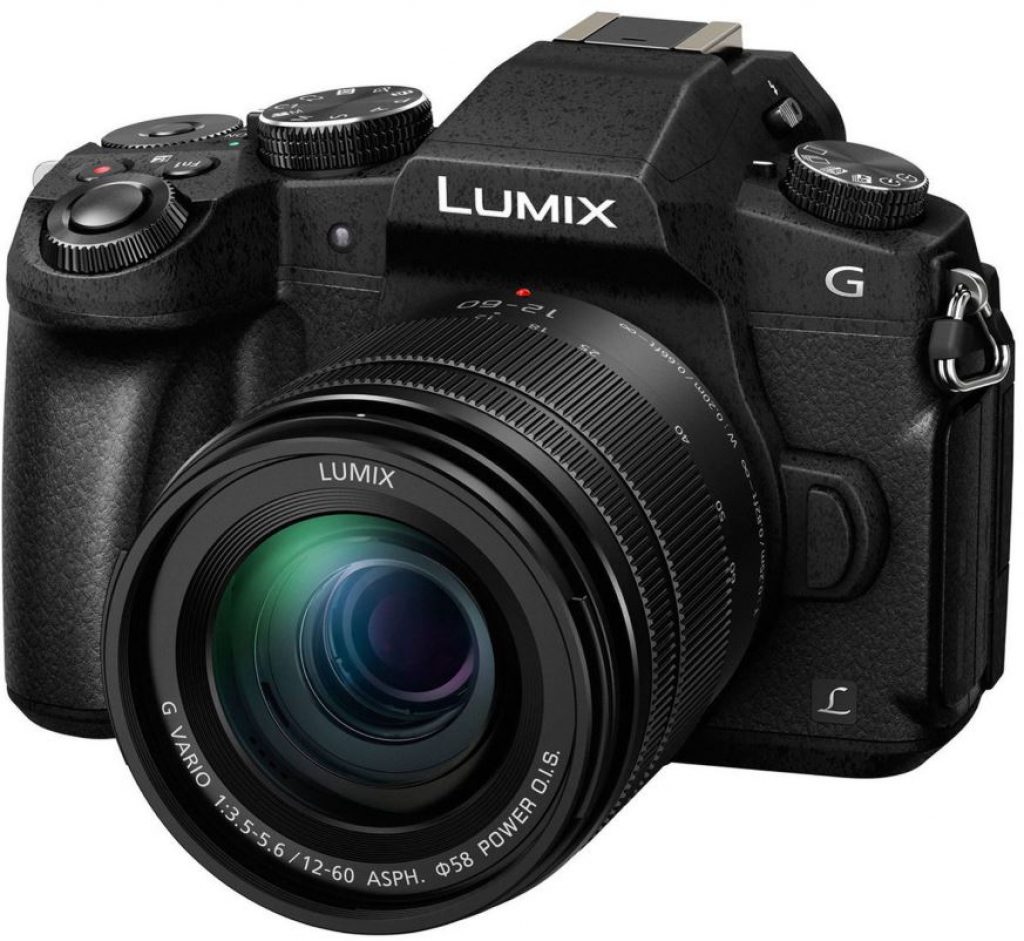 The Lumix G85 is everything that someone takes seriously when it comes to video and photo production needs in one robust bundle. A bit hefty for your standard mirrorless camera, the G85 more than compensates for its size with improved image stabilization, an interesting hybrid 4K photo mode, and weatherproof exterior. It is our choice for the best 4k cameras under $1000, and the camera you can get if you value the image quality as well as the quality.
Panasonic thinks of the G85 as a tool that you can trust to make images in the field. While your hands are shaking even in perfect conditions, image stabilization was their primary concern. That is why they introduced a double stabilization system. On top of the standard 2-axis OIS that you get with the lens, the camera housing has a built-in 5-axis stabilization. To keep your stabilized images in the foreground, the G85 has fast autofocus at hand that can follow the subject, even in low light. You can also determine the focus of a shot yourself via the touchpad.
Most cameras on our list offer the choice between capturing photos on one side and 4K video on the other. The G85 also has a 4K photo mode that combines the two to give you more artistic freedom. When the mode is active, 5-second 4K videos are made with 30 FPS. Then you choose which photos you still have to keep, and you can throw away the rest. Post-focus and focus-stacking modes produce 30 4K pictures with different focal lengths in one burst, allowing different subjects to be recorded in the same scene.
The pure 4k video has a maximum of 30 FPS and can also be recorded in NTFSC and PAL format. The recording time is limited only by the battery and heat level of the camera and the capacity of the SD card. Filming is also possible in Full HD on 60FPS. The two modes can also be set to coincide in the 4K trim mode. With this mode, you can initially record 4K, but switch the quality to 1080p when you zoom in and slide the camera, allowing you to create impressive sequences without moving the camera. Overall, this is one of the best 4K cameras under 1000 dollars that you can buy.
Last update was on: June 12, 2021 12:28 am
back to menu ↑
Olympus OM-D E-M10 Mark III
We remember the mark II as an excellent mirrorless camera at the release, and it remains one of the best sub- $500 options today. The successor has been upgraded to tackle some remaining oddities, with the cumbersome menu system being the first. The addition of real 4K, however, has had the most impact on the overall performance of the camera and adds extra value to an already tested and tested concept.
The classic style of the Mark II did not have to be changed, but Olympus managed to refine it slightly by making the body a little bigger and offering more space to put your fingers on. The mode button has also been, somewhat modified and one of the three custom function keys has been changed to a convenient shortcut that jumps to the most used setting/option, depending on your position in the Mark III menu system. Apart from a misplaced option or two, the menus finally make sense, even for beginners. Many reasons make it one of the best 4K cameras under $1000
Photos are sharper and more focused than ever since the autofocus now has 121 reference points to record, and the image is stabilized using the camera's built-in 5-axis stabilization system. Beginners will find the automatic mode most convenient because exposure times and shutter speeds are set depending on the lighting and tracking of the subject. Enthusiasts have many options to tinker with.
Real 4K recording at 30 FPS makes a debut in which the 4K slow motion recording of the Mark II is also present. The video quality is excellent, with balanced colors that are lifelike because it is a strong suit. Image stabilization extends to the video stand of the Mark III, making the image material smoother and more professional. The overall result tends to be soft, but not so much that the general public would pick it up. Overall, this is one of the best 4K cameras under 1000 dollars.
Last update was on: June 12, 2021 12:28 am
back to menu ↑
Sony Cyber-Shot DSC-RX100 V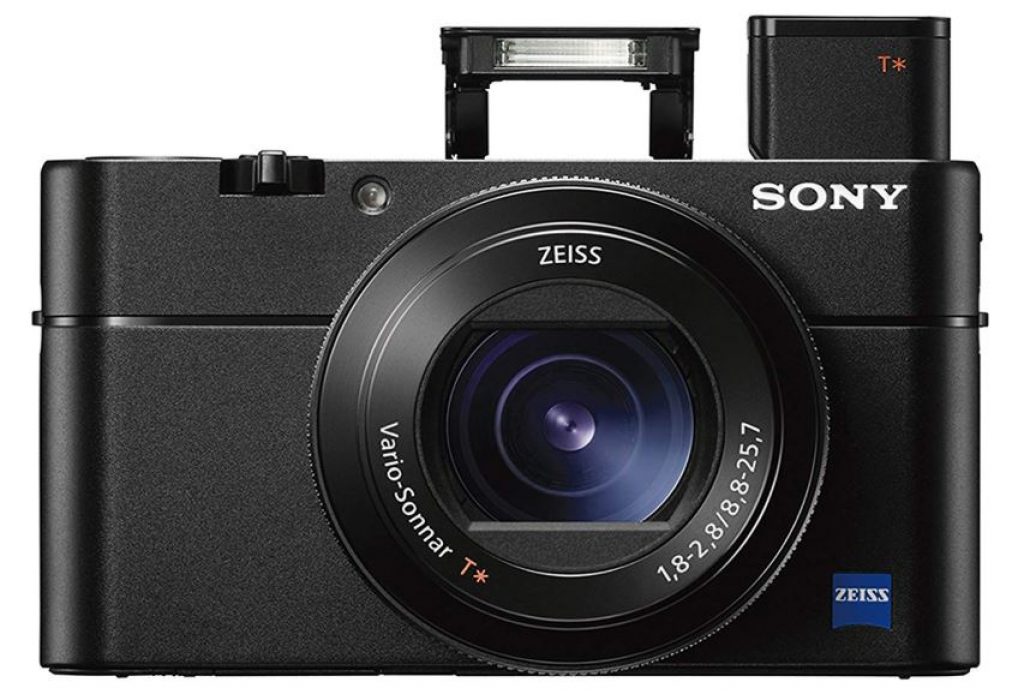 Compact cameras are nowadays seen as a competition for mobile phones. DSLRs and mirrorless cameras seemed to be a bit of a reign until Sony surprised everyone with their original RX100, one of the best 4K cameras under $1000. Five repetitions later, the camera has become even better with features such as lightning-fast burst speeds and excellent 4K video recordings. It may be more expensive than most compact cameras, but it can keep cameras with interchangeable lenses in the same price range and even surpass them.
The DSC-RX100 V is the action photographer's dream! It makes high-quality JPEG and RAW photos with an incredible 24 frames per second. The images are also perfectly balanced and always in focus, because both autofocus and image stabilization is automatically applied to every frame, even at such high speeds. Of course, the buffer has to keep up with a comfortable 150 JPEGs or half of as many RAWs. For a camera that can easily find a place in one of your pockets, this is extraordinary.
Making 4K videos produces equally impressive results because they also benefit from the new autofocus of the DSC-RX100 V. The recorded video is first oversampled and then clipped to 4k, meaning no detail is lost. At the same time, hidden pixels and skipped lines are very rare. The camera also has a slow-motion mode and can film up to 8 seconds of video with 960 FPS. Overall, this is one of the best 4K cameras under 1000 dollars.
Last update was on: June 12, 2021 12:28 am
back to menu ↑
Sony Alpha A6300
Four years ago, Sony released one of its most well-received cameras to date, the A6000. His impressive focus options, overall photo quality, and great video recordings have made it a resounding success. The A6300 improves almost all of its predecessor's functions and also adds 4K video to the mix, making it a well-rounded model that you can consider for both photography and videography. Many reasons make it one of the best 4K cameras under $1000.
The striking feature of the A6300 is the improved focus. Capable of recording 425 focal points and 169 contrast points, it is perfect for photographing restless or moving subjects because they are almost immediately imaged. With an improved electronic viewfinder, you can follow the action with adjustable framerate speeds of up to 120 FPS. It also tackles a big problem with EVFs in general – showing the image you last took instead of real-time in burst mode. If you lower the speed from a maximum of 11 to 8 FPS, you get a real-time picture of the events between the recordings.
4K video is made in super 35 mm and is downsampled just like the DSC-RX100 V. The improved autofocus gives extra sharpness to dynamic scenes, while the down-sampling of 4K ensures that the end video does not contain binning. A 3.5 mm microphone connection has been added for even more excellent control of your audio input. If you do not mind sacrificing the image resolution, the A6300 can switch from 4K at 30 FPS to Full HD at 120 FPS. Overall, this is one of the best 4K cameras under 1000 dollars.
Last update was on: June 12, 2021 12:28 am
back to menu ↑
GoPro HERO9 Black
GoPro faced fiercer competition than in DJI's past (more on that in a moment), so it had to pull something out of the hat for its ninth Hero camera. With the addition of an LCD screen on the front, like the competition, the camera hit the mark immediately. This is hugely useful for vlogging, and GoPro has raised the bar elsewhere too by increasing video resolution to 5K, improving stabilization and adding the ability to extract 14.7MP photos from video, so you never have to miss a moment.
All this technology makes the HERO9 Black a bit heavier than previous cameras in the series, and its status as the new kid on the block means it's the most expensive GoPro you can get. But if your budget stretches that far, it's currently the best waterproof action camera out there.
Last update was on: June 12, 2021 12:28 am
back to menu ↑
YI 4K Action Camera
The success of GoPro in creating the best small camera on the road has naturally attracted its competitors. Yi hopes to match the older GoPro Hero models at an unbeatable price and manages to succeed in the areas where it matters most: video quality, battery life, and a responsive touch screen. If you are looking for 4K and do not lose your bank account, there is no better option. Many reasons make it one of the best 4K cameras under $1000
The action camera of Yi looks like a small gray box with one button and a shy lens, but under the inconspicuous outside is a 4K camera that is nothing other than. It records 4K video at 30 fps on an equal footing with the Hero4 and Hero5 models, while benefiting from a battery that lasts twice as long. 1080p at 120 FPS is also available, as is the option to take photos with 12 MP or while recording HD video.
You will not find functions such as GPS or voice commands. However, you do have access to a lighter camera housing, a larger LCD touch screen, and Wi-Fi to connect the camera to your phone. It can be used to control the camera remotely, edit saved recordings, and share it online. Yi updates the firmware of the app, and the camera diligently adds functions and pinches kinks as time goes by. Overall, this is one of the best 4K cameras under 1000 dollars.
Last update was on: June 12, 2021 12:28 am