Deciding to go into music recording and production can be a terrifying adventure for some. There are so many devices to invest in, that can be quite fast. When it comes to condenser microphones, things are not that complicated. Today we are going to show you some of the Best Microphones Under $200 that you can buy right now on the market. To show you just how good some of these are, keep in mind that a few are among The Best list of condenser microphones we have put together.
Let's have a look at The Best microphones under $200 in the list below, and then we'll discuss them with you, of course, one-by-one. Let's get started!
Best Microphones Under $200 List
Rode NT-USB
Rode's microphones require little introduction, especially in this specific price range. This brand builds decades, if not longer, true workhorse condensers. Rode NT-USB belongs to this group, although it is not your average condenser. Instead of going with a standard XLR build, Rode wanted to offer something with the USB capabilities. Rode NT-USB is the result. Just by looking at it, you know that it is built to deliver. The chassis inspires a lot of self-confidence and is perfectly capable of dealing with the wear and tear of constant travel, for which Rode NT-USB was mainly intended. Besides, you get both a mount and a solid pop filter. Overall, this is one for the Best microphones under $200.
The Best Microphones For Recording Vocals
Pros:
An excellent chassis offers excellent protection to the insides.
Built-in gain control on the mic itself adds functionality.
Overall great design and attractive aesthetics add to the appeal.
An excellent performance that is suitable for recording and podcasting.
Cons:
The presence of a single polar pattern might be limiting.
Audio-Technica AT2020USB+
After the success of the original AT2020 condenser microphone, Audio Technica has decided to make even more use of that design. They did this by making the Audio Technica AT2020USB + version. As you can probably guess, this model uses the USB connection instead of the standard XLR installation. Just as most of us had expected, this new model was also successful. The overall design has not changed much. Audio Technica has moved several things to make room for the USB package between the capsule and the output connector.
Furthermore, we still have the same functional and practical chassis that so many of us are used to. When it comes to performance, this microphone works like the original model. Overall, this is one for the Best microphones under $200.
Pros:
Rock-solid design that not only works but is durable.
A good large-diaphragm capsule offers an abundance of performance.
Great for recording voice but also numerous acoustic instruments.
Cons:
The tripod that comes with the mic isn't isolated.
Shure MV88
Condenser microphones come in all shapes and sizes. Shure MV88 is just about the proof that you could ever need. If you know anything about microphones, you probably know that Shure is one of the leading authorities in the industry. That alone should tell you everything you need to know about Shure MV88. But here is our opinion. It is a portable microphone designed to work with iOS devices. What Shure had in mind is podcasting and interviewing. If you are a journalist or someone who likes to record lectures, this is virtually a perfect setup for you. It is small, sustainable, and especially it sounds pretty good for what it is and is one for the Best microphones under 200 dollars.
Pros:
Excellent build quality despite its rather small size.
Great mount design that allows you to position the mic.
Excellent performance for a small capsule condenser design.
Cons:
Software limitation means only iOS devices are supported.
Shure SM86-LC
Every brand of microphones is known for that one model that has made them famous in the first place. For Shure, that model SM58 is dynamic hold. Shure, however, is not the type of brand that settles too quickly. Instead, they have made a very similar model, but this time it is a condenser and goes under the name SM86-LC. What makes this microphone so special is the fact that Shure has designed it just as functionally and sustainably as the SM58. That means working under unfavorable conditions on the stage, something that condenser microphones are not intended for. That is if you follow the dogma, which Shure does not do. In general, it is one for the Best microphones under 200 dollars.
Pros:
Functional design that makes it easy for use on stage.
Rock-solid build quality ensures reliable operation, no matter what.
Excellent performance for a handheld setup, especially outdoors.
Perfect for recording both vocals and instruments.
Cons:
It doesn't come with a pop shield, which is crucial.
Audio-Technica AT2035
Audio Technica offers absolutely a wide range of capable condensers. If you are familiar with their budget setup, you have probably seen the AT2020. The question that most people have is, what exactly is the difference between that microphone and the Audio Technica AT2035? These two microphones look almost the same, but there is undoubtedly a difference. To keep things short, AT2035 is generally much better in balance. Compared to its cheaper cousin, it is warmer and wider at the lower end of the frequency range. That's why many users like to use it as a vocal microphone because it can capture that size of a deeper voice with relative ease. In short, it is one for the Best microphones under $200 right now.
The Best Microphones Under $500
Pros:
Familiar and functional design that fits in everywhere.
Standard Audio Technica reliability and build quality that inspires confidence.
Excellent performance despite the lack of a few features.
A relatively precise polar pattern allows you to be accurate.
Cons:
Lacks some features which are standard in this category
AKG P220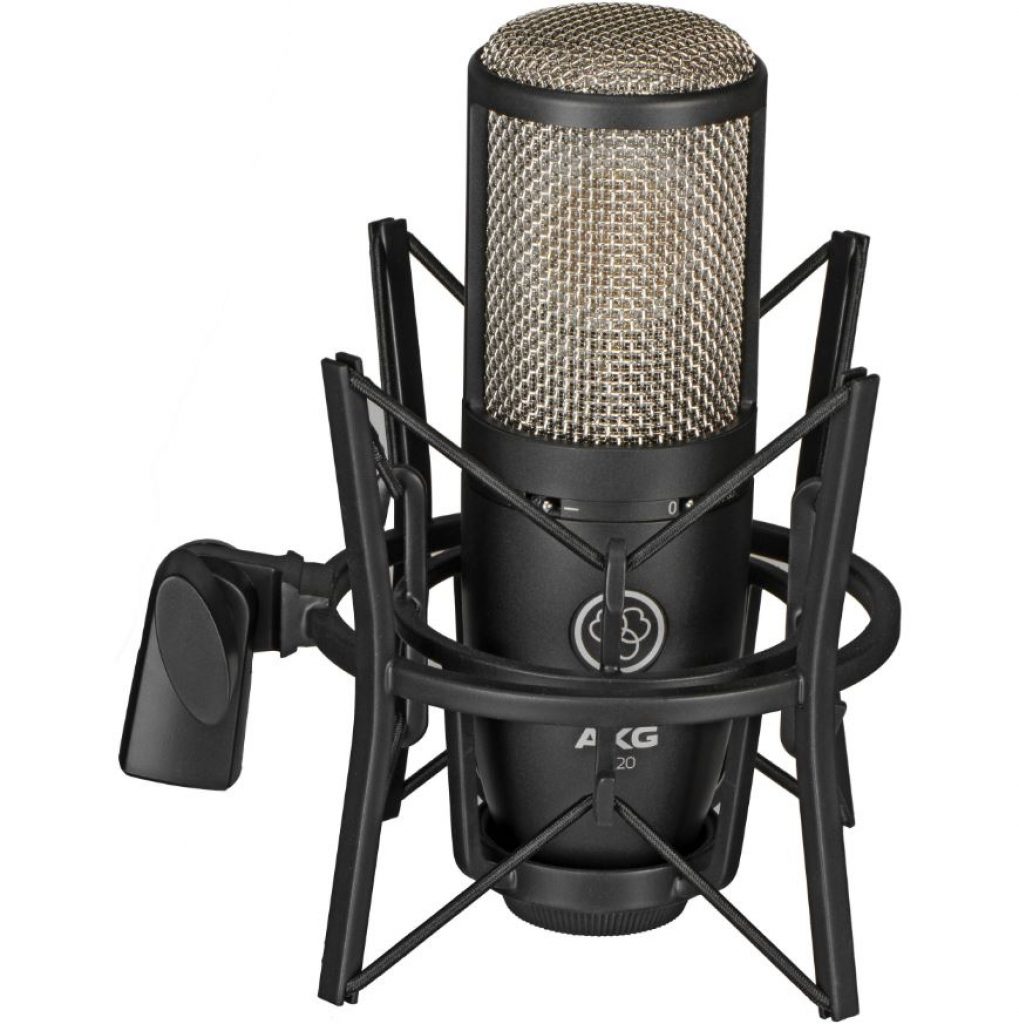 AKG P220 has been one of the favorite choices of owners of studios and novice producers for many years. There is also a good reason for this. The fact is that the P220 does everything well enough. Whether you want to capture rich vocals or record the sound of that vintage classical guitar, this microphone will deliver it. Is it the most right thing there is? Not really. However, it is packed with all the right functions. AKG has included a high-pass filter and a -20dB path, which is probably the reason why P220 has no problem recording high SPL instruments. If you are looking for something that does the job, then this is undoubtedly one for the Best microphones under $200.
Pros:
Reliable build quality designed to last a long time.
A stylish design that will fit into any studio environment.
Good selection of features, making it suitable for various applications.
Overall impressive performance that won't disappoint you down the line.
Cons:
It comes with no accessories, but that's barely an issue.
CAD GXL2200
CAD is one of those brands that you do not hear much about, but which, in one way or another, is always included. Their presence is especially tangible when you are trying to find good budget performers. CAD GXL2200 is such a package, and it is pretty good. Once you are beyond its simple nature, you will realize why it is so great. On the outside, you have a pretty vintage-looking microphone with no extra functions or accessories. Compared to some of the value packs that exist, it may sound disappointing. The SPL handling capabilities of these mice, however, tend to make it all worthwhile. You look at a cheap but one for the Best microphones under 200 dollars that can handle a lot.
Pros:
Simple and timeless design make it aesthetically pleasing.
Excellent build quality with an accent on durability and protection.
Impressive SPL handling capability for its price.
Excellent performance overall, especially if you're recording instruments.
Cons:
The lack of accessories, especially a proper case, is troublesome.
Rode M5 Pair
A small-diaphragm pencil condenser is an often overlooked piece of acceleration, especially when the buyer is a beginner. However, these things are essential if you are even a bit serious about recording instruments. The trick is to find a set that gives you the required execution with a limited budget. Fortunately for us, we have Rode M5, and it is just impressive. For starters, the only thing that distinguishes M5 is that it is a pair of microphones and not a single pencil condenser. That means that you are ready to start immediately. Moreover, the overall performance is pretty good, seen. These are not budget solutions, but surely are one for the Best microphones under $200.
Pros:
One for the Best pencil condensers in this price range.
Reliable build quality makes these great for studio work.
The fact that you get two mics in the package.
The fairly precise polar pattern makes recording easy.
Cons:
These come with no accessories of any kind.
Blue Spark Blackout SL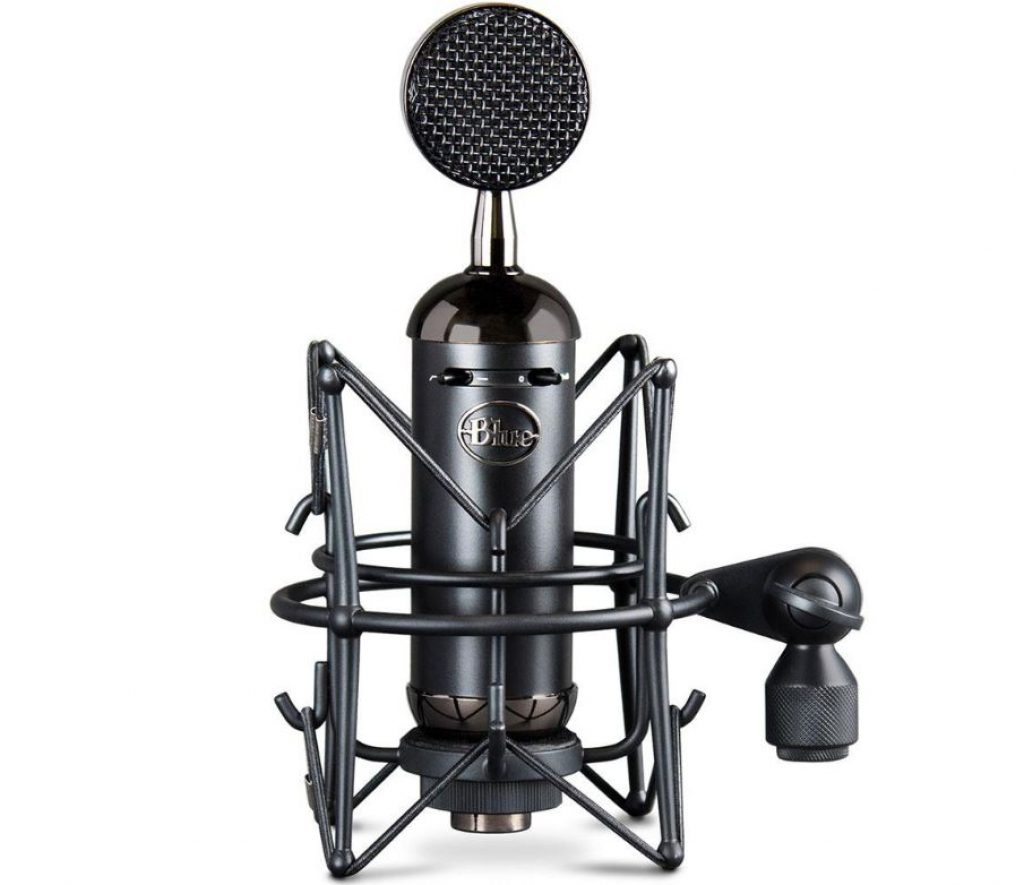 Even if you are not involved in music production or recording in general, chances are you have heard of Blue. The model we are looking at today is a bit different compared to their most popular edition. Blue Spark Blackout SL offers a more refined and reasonably streamlined performance for both pro and casual users. In that sense, it is excellent. It is no secret that Blue has focused this model more on podcasters than music producers. The microphone is called in to give you enough heat while you are quite accurate. Due to the build quality and design, you can work the microphone efficiently, which is most important in the mentioned application. Overall, this is one for the Best microphones under $200.
Pros:
A streamlined design makes it easy to work the mic.
Excellent performance for recording vocals, podcasts, and similar applications.
Excellent build quality ensures reliable and consistent operation.
Stylish yet neutral aesthetics that will fit anywhere.
Cons:
Not The Best model to use when recording acoustic instruments.
Blue Yeti
Blue Yeti may not be The Best condenser microphone ever, but it is one of the most popular and most successful models on the market. Honestly, you will not find too many producers who use this microphone for anything more than vocals. It became popular with content creators, but Blue Yeti also offers some tangible real-world performance. The microphone itself is quite robust and huge compared to most. It is designed to be used as a desktop microphone but also works with a holder. What makes it great is the fact that you can choose polar patterns, and you can not follow your input with latency. If you need an excellent general performer, this is one for the Best microphones under 200 dollars.
Pros:
Robust and durable chassis can handle anything.
Great set of features that set it apart from the competition.
Excellent performance with plenty of accuracy across the frequency range.
It is ready for use right out of the box.
Cons:
Not The Best choice for studio use.
Conclusion
The  Best Microphones Under $200 is The Best way to make music recordings. These are just too good when it comes to the relationship between performance and price. Models that we have chosen for this list represent some for the Best condensers you can get at this moment. Our top choice must be the Rode NT-USB. It is exceptionally well rounded and offers The Best sound quality in most applications. You can use vocals to record voice, perform podcasts, record acoustic instruments, and play games. With that said, make sure to examine the properties before you make your decision.