The Samsung Galaxy S20 Plus is the sequel to one of the Best phones of 2019, the Samsung Galaxy S10 Plus, and it offers an even bigger screen, better cameras, longer battery life, and the fastest 5G speeds around, according to our early tests. The 'Plus' is no longer Samsung's biggest and best – that title belongs to the Galaxy S20 Ultra – but the S20 Plus still delivers a wow factor with a 6.7-inch QHD screen and 120Hz refresh rate. This is our Samsung Galaxy S20 Plus Review.
Samsung Galaxy S20 Plus Review: Design
$629.95
in stock
5 used from $629.95
Last updated on August 5, 2021 2:22 pm ⓘ
The Samsung Galaxy S10 Plus was not the most breathtaking of the phones, but at least it was distinctive, with its horizontal camera block and chic metal frame, while the curved display provided a great feeling in the hand. Unfortunately, we have to report that the Galaxy S20 Plus looks much more generic in comparison. First of all, the rear camera block has shifted to the top left, the same position that we have seen and expect to continue to see, in the abundance of smartphones of 2021.
The glass back (instead of ceramic) does not feel so good, and the unique placement of the camera at the front eventually blocks as much screen content as a notch would do. There are probably reasons to bump the camera and change the material, such as the optimal use of the space in the device and better protection, but the result is that the Galaxy S20 feels less like a 'Samsung phone' than we would like. The phone is massive but not gigantic, with a 161.9 x 73.7 x 7.8 mm housing, and it is not too heavy at 186g (a touch up of the relatively rare S10 Plus with glass back, but lighter than the ceramic model).
The display makes the device look modern, but the back panel of the phone just seems boring to me. The black color scheme I have is sleek, sure, but between the thick, unbalanced camera module and this year's shiny color options, I can't help but feel that Samsung has given up making a striking design this time. I think the company is trying to make the camera set up the "wow factor" on the S20 line, but for me, it is nothing special.
You usually look at the front of the phone, and I'm happy to say that Samsung has everything right the re. The centered punch-hole camera is preferable to the offset front camera on the Galaxy S10e. I haven't noticed it after a while. Samsung has also (finally!) distanced itself from the waterfall displays. The sides of the screen of the S20 Plus are slightly curved, but not noticeable. The slight curvature helps to make the phone a bit more manageable.
The phone is available in the colors Cloud Blue, Cosmic Gray, or Cosmic Black, which means that the Cloud Pink colors are limited to the smaller Galaxy S20 model. However, these colors depend on the region you are in, so not all options are available to all buyers.
Samsung Galaxy S20 Plus Review: Display
The Samsung Galaxy S20 Plus has a 6.7-inch screen, which is quite a leap compared to its predecessor's 6.4-inch screen, but not as palpable as the 6.9-inch screen of the Galaxy S20 Ultra. It is an AMOLED screen, with a punch-hole camera opening in the top center of the screen – according to Samsung, this is 55% smaller than the punch-hole on the S10 series phones, and we can testify to the fact that it is hardly noticeable when using the phone. However, it is still more intrusive than a pop-up camera would be.
The resolution here is 3200 x 1440, Wide Quad High-Definition Plus (WQHD+), which is a step up from 2K, but not quite the 4K resolution of one or two other smartphone screens. As with almost all smartphones, it is possible to go to lower resolutions if you want to, and maybe you will if you wish to longer battery life and a high refresh rate (more on this later). Still, it's one of the most high-res displays you can find right now.
You also get a 120Hz refresh rate, which means the display updates the image you see 120 times a second, twice as fast as a typical phone screen. In theory, this means that the movement is smoother than it would otherwise be, which some phone fans like to do when scrolling through social media channels and playing games. We've found that you can either enable the highest resolution option or the highest frame rate, not both, so you can either have WQHD+ at 60Hz, or enjoy the faster 120Hz refresh rate, but only at Full HD+ resolution.
Since high refresh rates and sharp resolutions are both the craze in smartphone displays, it is strange that Samsung phone fans let one or the other choice, especially since other phones with high refresh rates do not. Some people may not really notice the quality of the screen, or they don't care what refresh rate they use, so this problem won't annoy everyone. However, if you are striving for the best screen quality on your smartphone, know that you are choosing the resolution or refresh rate here, not both.
Samsung Galaxy S20 Plus Review: Quad-Camera Setup
The Galaxy S20 Plus cameras have yet to be tested – so far, we've taken some pictures on the S20 Ultra and are impressed, but we hesitate to label it as 'the best.' There is a small leap in quality, so that the Plus version can be excellent for most people. You get four rear cameras on the Samsung Galaxy S20 Plus. That is the same number as on the Galaxy S10 Plus, and the shooter may not look any different on paper, but there are some significant improvements.
The primary camera here has a 12MP sensor, with an f/1.8 aperture – the Galaxy S10 phones had f/1.5 and f/2.4 variable apertures, so the S20 primary camera is probably a bit less versatile. Thesensor size of the S20's primary camera is actually a bit larger, so the image quality will probably be better – we'll go through it well for our full review. There is also an ultra-wide-angle camera with a 12MP lens and an f/2.2 aperture.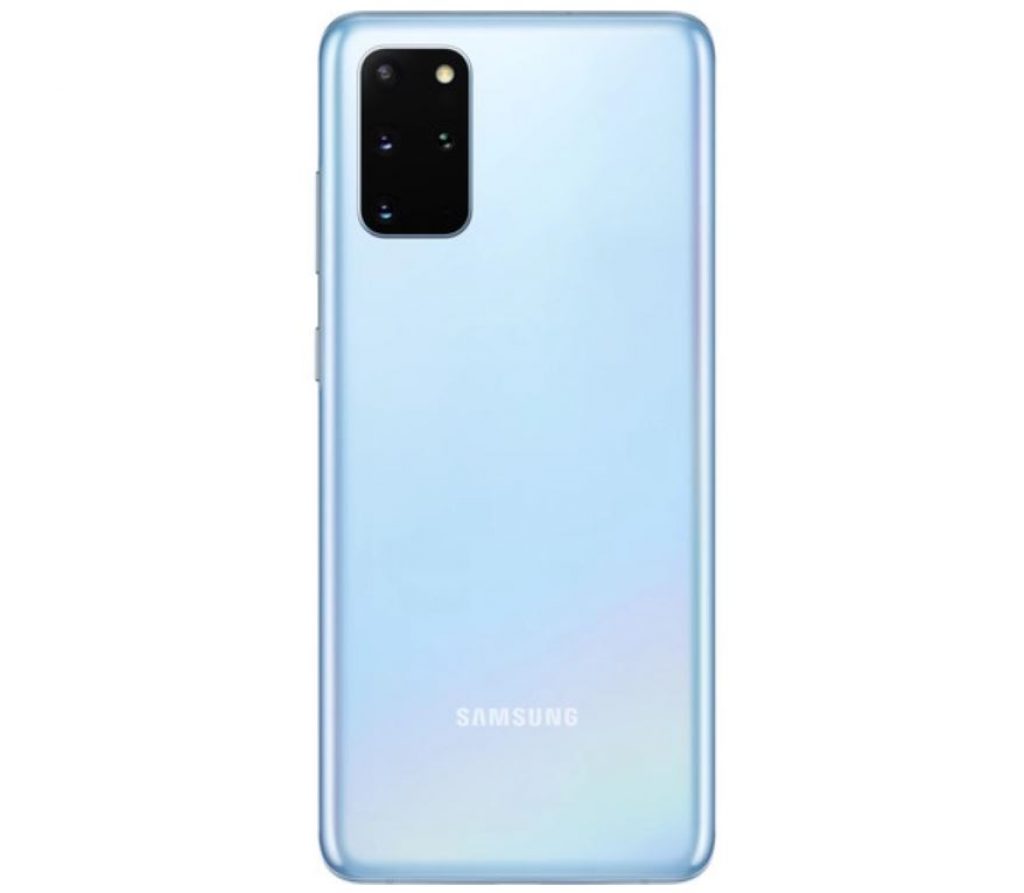 It is worth noting that the S10 ultra-wide-angle camera had a 16MP sensor, so the resolution is a slight deterioration. However, even here, an improved sensor size can still lead to better image quality. That said, we didn't notice the difference, and the ultra-wide-angle photos always looked great. But if you want to hear about real camera improvements, the zoom camera is right for you. Forget the S10's 12MP camera: the S20 has a 64MP snapper with a telephoto lens that allows 3x optical zoom, but also 30x digital zoom.
Although this is not the largest zoom capacity ever, like the S20 Ultra and its 10x optical/100x digital zoom (as well as many non-Samsung phones), it is still very versatile. It makes it possible to cover distances and again take great photos. With most phone cameras, the UI stutters a bit when changing the zoom factor before jumping directly to the new setting, but here the transition goes wonderfully smoothly. We are a big fan of this small change because then you can better see what you have zoomed in on, which is especially useful if you have zoomed in a fairway.
Finally, the re's a time-of-flight (ToF) lens used for depth determination; these are included on many phones to differentiate between subjects and backgrounds for more accurate 'bokeh' blur effects, but we still need to find a phone where it makes a difference. On the front, you'll find a 10MP selfie camera, the same as on the Galaxy S10 and Note 10 phones, and we were big fans of that during our tests.
Detail, color, and lighting were all in focus in our selfies, and the Live Focus mode, which allows you to add background blur and color effects, was generally entirely accurate. However, from time to time, it was challenging to work out whether our hair was in the foreground or background.
In general, the photos that we took with the Samsung Galaxy S20 Plus looked excellent, and this is probably thanks to Samsung's fantastic post-processing and scene optimization software, which AI uses to improve your photos. There are also several intriguing camera functions, which we tested briefly, but with which we need to spend more time. With Single Take, you can take a short video with all three rear cameras at the touch of a button, after which the AI will show you some of the best photos from the clip.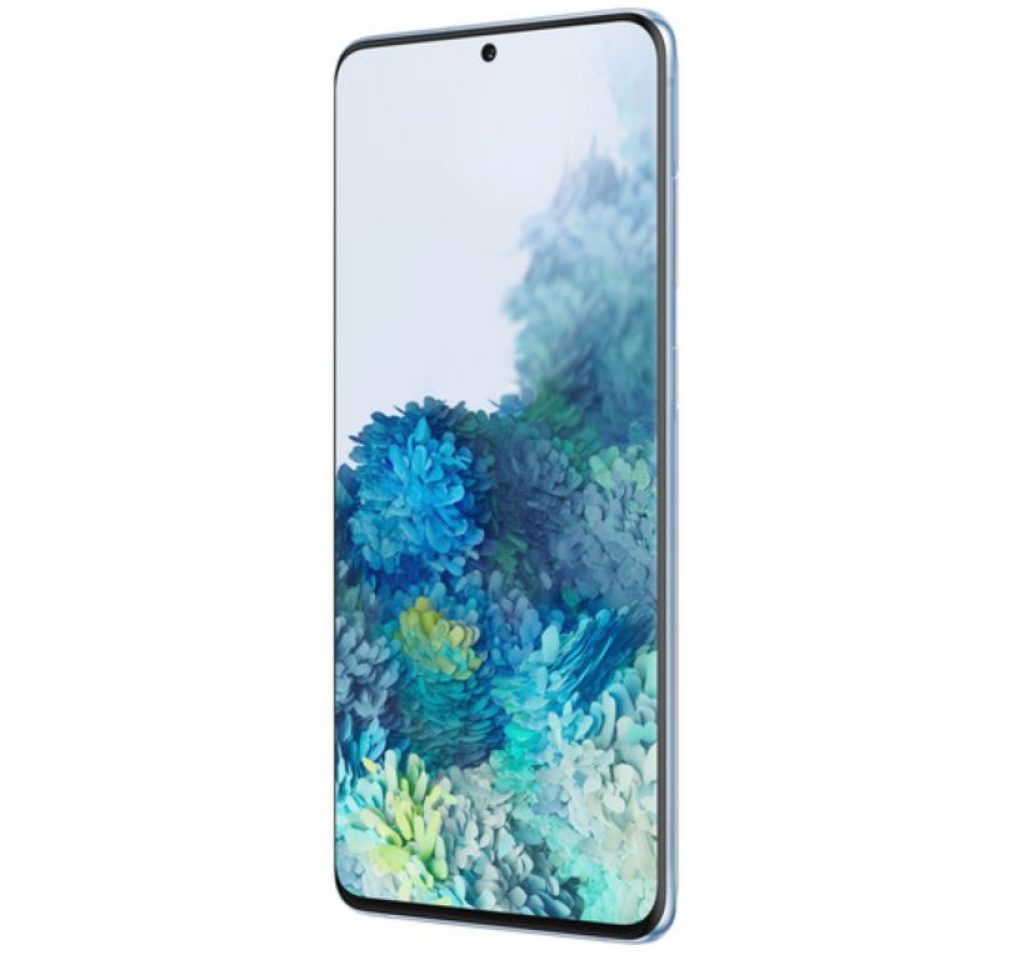 The re's also a new 64MP mode that lets you take high-resolution photos without the typical pixel binding. The most important reason why you would want to look at Samsung's shop shelves for a decent camera phone is because of the ease of use of the devices. The automatic scene optimization, the fast app, and the easily accessible options and functions make it easy to use the camera to take great photos so that you have less pressure to take great pictures.
Samsung Galaxy S20 Plus Review: Performance
Depending on where in the world you live, the Samsung Galaxy S20 comes with a Qualcomm Snapdragon 865 or Samsung's own Exynos 990 processor. We are not yet sure about the exact breakdown per country, because there are rumors that Samsung is considering breaking the habit of using Snapdragon in the US and China and Exynos elsewhere. The Snapdragon 865 chipset has a 5G modem, so Samsung Galaxy S20 Plus handsets with this chipset are 5G phones, while countries with Exynos devices may end up with 4G phones.
In the UK and US, only 5G versions are available. Still, Samsung releases a few 4G versions of the S20 and S20 Plus in different regions, so depending on where you live, you can get a 4G version if you want one (if you appreciate the lower cost or if you feel that 5G isn't needed yet). Samsung's go-to example of choice for how 5G will benefit you is suggesting that video calling will be much improved.
From our own experience, we suggest that the number of miles you make with 5G depends more on the network you're on, and how extensive the 5G network is than the 5G phone you use. We expect the Snapdragon and Exynos chipsets to offer the incredibly fast processing power, as well as perhaps additional benefits such as battery optimizations. Still, they won't necessarily perform identically, so we'll have to test those phones separately to see if the processing power is much different.
Why does the S20 Plus have as much RAM as other phones have about half of it? Not only does the high amount of RAM allow the device to keep more apps in its memory without closing them, but Samsung also lets you pin up to three apps into RAM. You probably won't use this very often, but if you're playing a big, sometimes backhanded game like Fortnite and want to switch from the app without closing it to you, you can simply pin it to RAM, so it always stays open.
If you're trying to choose between a 12GB Galaxy S20 Plus or an upgrade to the ridiculous 16GB Galaxy S20 Ultra, I won't let RAM be the deciding factor. 12GB is more than enough. The S20 Plus comes in 128GB (our review unit) and 512GB storage versions. Both also come with a microSD card slot with support for up to 1TB cards. You won't run out of storage quickly.
Battery life and Charging
The Samsung Galaxy S20 has a 4,500mAh battery, which is on the high side for a top-end smartphone, although there are plenty of devices that make better use of this capacity. Thanks to the 120Hz or WQHD+ display, we expect this to last about a day, but only more if you turn these top features off. As far as charging is concerned, there is 25W fast charging via USB-C, or 'Fast Wireless Charging 2.0' as Samsung calls the alternative, although we don't know yet how fast this option is.
The Wireless Power Share function is also available, so you can charge your Samsung Galaxy Buds Plus, smartwatch or other Qi charger by placing it on the back of your phone. In typical Samsung mode, the Galaxy S20 Plus is equipped with Wireless PowerShare (reverse wireless charging) and 25W wired and wireless charging. You don't get the full 45W wired charge available on the Galaxy S20 Ultra, but you also don't have to pay extra for a quick charger. Charging from zero to 100% with the included 25W charger takes about an hour and ten minutes, which is decent for a phone with a 4,500mAh battery.
Samsung Galaxy S20 Plus Review: Software
I love the software on the Galaxy S20 Plus. Samsung's software interface has come a long way over the years, and I think One UI 2.1 is the best iteration yet. It is super customizable, and you can make it as busy or relaxed as you like. Reports are not as intrusive as they used to be. The system-wide dark theme is excellent, and I think it's great that you can put it on a schedule.
It does get bloated. There are a lot of unnecessary apps on the phone out of the box. In addition to all the usual Google apps and double Samsung apps, there are also four Microsoft apps pre-installed, and there are ads to download more from the Samsung App Store on the Samsung Daily home screen. It is also annoying that Facebook is pre-installed, and you cannot remove it – you can only turn it off.
For every big positive with One UI, there also seems to be a negative one. Take the quick settings panel. It's so customizable, and you can make it look the way you want. But it is only fun to use after you have removed all the clutter that Samsung has in the device. 31 quick settings are available by default, including Kids Home and Link to Windows. Also, you can't change the grid size for your quick settings anymore, so you have to keep it at a 4 x 4 layout.
However, there is more than just the user interface. The Samsung Galaxy S20 Plus runs Android 10, the latest version of Android. That means you get access to Live Caption, Focus Mode in Digital Wellbeing, improved security rights, and more. Google's gesture navigation from the Pixel line has also been added to the Galaxy S20 line so that you can choose between Samsung's gestures, Google's gestures, or the traditional three-button navigation system.
Price and Availability
Premium phone, premium price. Samsung doesn't shy away from the $1,000 price barrier anymore. The basic Galaxy S20 Plus model costs $1,199, while the 512GB model goes for $1,349. The 5G version of the phone starts at $1,199 / £999 / AU $1,649 with 128GB of storage space. That goes up to, and goes up to $1,299 / £1,099 / AU$1,899 for the 512GB model. The 4G-only variant is available in Australia (it's not sold in the US or UK) for AU$1,499 with 128GB of storage and 8GB of RAM. All 5G versions of the phone come with 12GB of RAM.
Samsung Galaxy S20 Plus Review: Conclusion
Purely from a value point of view, the Galaxy S20 Plus is the clear winner of the series. For at least 200 dollars less than the ultra model, you get the same good camera experience, the same excellent performance, lucid Samsung software, a more pixel-dense screen, and a reasonably large phone that fits in a woman's hand and some jean pockets. Oh, and you get real colors instead of dull black and gray of the Galaxy S20 Ultra.
Even versus the latest from Google and Apple, the Samsung Galaxy S20 Plus stands up and then some. The battery runs around the Pixel, it has the best screen in the industry, and unlike the iPhone 11, it has sub-6 5G for you to take advantage in one-two years when the networks are built up enough to take advantage of it. Do check our Samsung Galaxy S20 Ultra Review
Our Verdict
The Samsung Galaxy S20 Plus is one of the most rounded smartphones I have used in years. It has versatile cameras that compete with the best, customizable software, and a display that is so good that it will ruin other smartphone displays for you.
PROS
Crisp, bright display
Top-notch performance and specs
All-day battery life
Versatile cameras
Customizable software
CONS
Expensive
No headphone jack