GoPro is no longer the only serious action camera maker in the city, but it is still a world leader. Now everyone can produce cinematic action images with cinematographic excellence. However, sometimes the sound quality does not match that of the video. The way to solve this difference is to use an external GoPro microphone from third parties. And today, we'll discuss the The Best GoPro Microphones that you can buy right now.
Best GoPro Microphones List
Movo VXR10 Universal
In our opinion, this is the best GoPro microphone currently available. It has a great mix of qualities, the most important being its excellent sound quality. It has medium sensitivity and a wide frequency range. In addition to the great sound, the overall build quality is also fantastic with its durable aluminum housing. Despite that sturdy housing, it weighs only 1.8oz, so it is relatively light. All of this is backed by a 1-year warranty. As with most of these models, it connects via a 3.5mm jack, so an adapter is required.
Last update was on: September 20, 2021 8:01 am
EDUTIGE ETM-001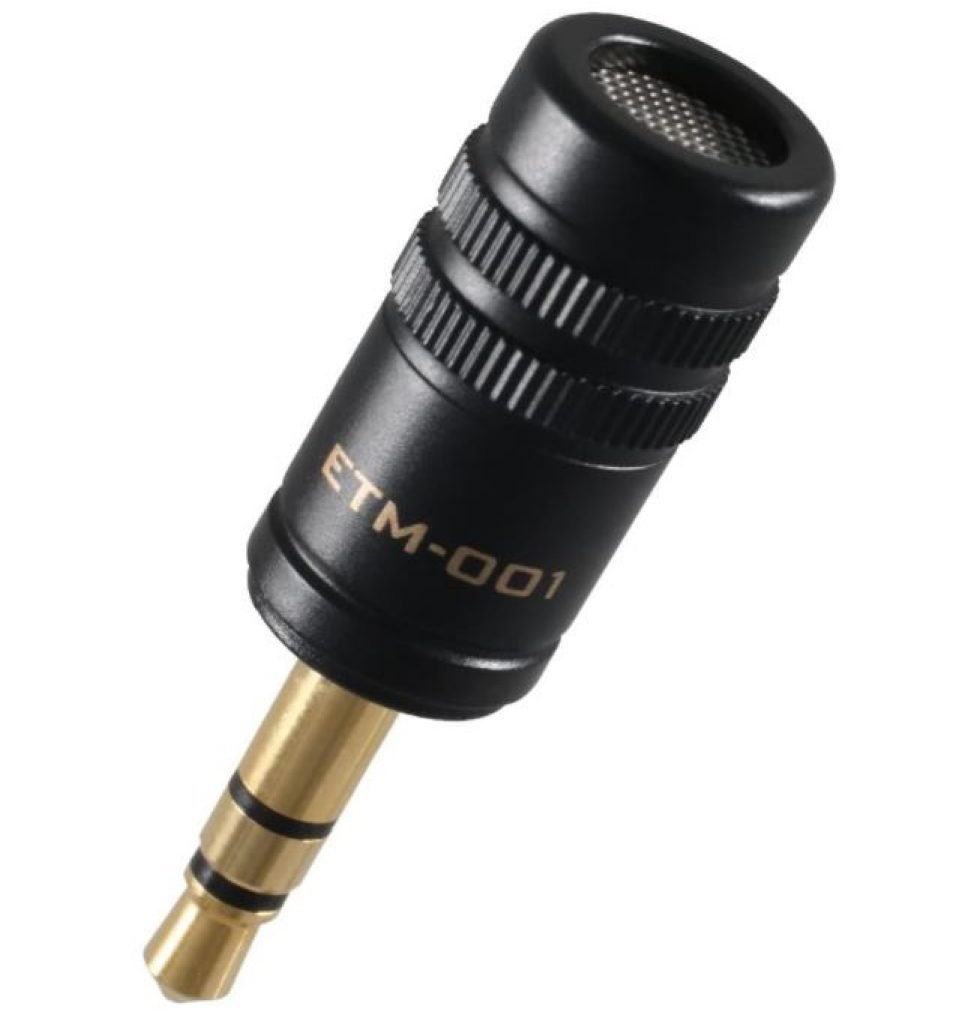 This is a simple but very effective solution. It's a great GoPro Hero 3 microphone, but can also work with most GoPro's if you have the right adapter. Furthermore, it is omnidirectional, so it receives sound from all directions. At -23 dB, this is the most sensitive microphone we've reviewed here. It has a wide frequency response, making it perfect for recording in quieter rooms. In addition, it is incredibly light and easy to use. The compact nature of the microphone also makes it very versatile.
Last update was on: September 20, 2021 8:01 am
Removu RM-M1+A1
If you need a GoPro Bluetooth microphone, this would be a great option. The GoPro wireless microphone has great connectivity and comes with an internal battery that gives it a runtime of up to 6 hours. It is one of the best microphones for GoPro Hero 3 that comes with many great accessories including a waterproof case, a windshield and a connector for GoPro mounts. It is one of the heaviest microphones available, yet weighs only 5.6oz.
Last update was on: September 20, 2021 8:01 am
Rode VideoMic Pro+
For those looking for a mini shotgun microphone, this will be ideal. It has a supercardioid polar pattern, which captures everything right in front of the microphone. It does so with higher sensitivity than most other microphones on the market. It has a 3.5mm jack and USB connection, which makes it a great GoPro Hero 7 microphone along with numerous other types. There are many great features, such as the automatic on/off function and the 3-stage gain control.
Last update was on: September 20, 2021 8:01 am
Rode Compact On-Camera microphone
Rode has made many good microphones, and this is another excellent option of theirs. It is a cardioid model with a fairly high sensitivity. Like many external microphones, it connects via the usual 3.5mm jack and weighs only 1.48oz. It comes with two accessories that are vital for using your microphone with a GoPro, and those are the shock mount and the windshield. It's a high-quality device that impresses, and it's unlikely you'll ever have to worry about the 1-year warranty.
Last update was on: September 20, 2021 8:01 am
Purple Panda Lavalier Lapel Microphone
If you're looking for a lapel model, this is one of the best microphones for GoPro you'll find. It is omnidirectional to capture all sounds and offers midrange sensitivity while giving you a wide frequency response. It works great as a GoPro Hero 5 microphone and also as a GoPro Hero 8 microphone with the right adapter. It is excellent for those who need a discreet microphone or want to have both hands free. As if that weren't enough, it comes with a one-year warranty, and the quality is excellent.
Last update was on: September 20, 2021 8:01 am
Comica CVM-VM10II
This is another brilliant external microphone for GoPro. GoPro microphones have to be able to withstand outdoor activities, and this one does that very well. This is partly due to the strong aluminum housing, but the warranty is not the best. This is one of the best GoPro microphones for those looking for a unidirectional polar pattern. It has a pretty good frequency response and is reasonably sensitive. Perhaps most appealing is that it weighs 1.2oz and comes with all the accessories you need for a great GoPro experience.
Last update was on: September 20, 2021 8:01 am
BOYA BY-MM1
Here we see another unidirectional microphone that works very well. The frequency range of this model is very wide, so you won't have any problems picking up the full range of sound. It also offers a mid-range of sensitivity. At 3.03oz, it is slightly heavier, but you will not have to worry about carrying it around. This is also due to the build quality, including the durable aluminum housing and shock mount. Moreover, it comes with a shock mount and the necessary cables.
Last update was on: September 20, 2021 8:01 am
KIWIfotos Compact Microphone
This GoPro external microphone has all the accessories you need. It comes with a shock mount, a durable storage case, and the necessary cables. In addition, it comes with both furry and foam windshields. It works perfectly as a GoPro helmet microphone with a low weight of only 1.1oz. It is a cardioid microphone with a wide frequency response and medium sensitivity. Another advantage is that it does not require an external power supply.
Last update was on: September 20, 2021 8:01 am
Saramonic SR-GMX1
Here is another excellent microphone that you can clip onto your clothing. Although it is relatively small, it has an adequate level of quality. The omnidirectional polar pattern captures a wide range of sounds, and that's helped by the excellent frequency response. It connects via USB, so check carefully if you need adapters. The cable length should give you more than enough room to play with, and the range of accessories is excellent. So it's a brilliant option for anyone looking for this type of microphone.
Last update was on: September 20, 2021 8:01 am