No studio installation is complete without at least one headphone. When you're just starting and building your first studio, the chances are that your budget will not allow you to get the most out of your stuff. If it wants, all the power for you. However, a good number of beginners are limited to budget equipment. Today we are going to show you our choices for the Best Studio Headphones Under $100 in the market. These are good entry models, while some are easily among the best studio headphones. Let's get started.
List of the best studio headphones under $100
Affordable headphones are a great way to get yourself into music production. If you spend about $100, you get excellent performance and a lot of comforts. Below are the Best Studio Headphones Under $100 that you can get for that kind of money. With whatever you go, you will not be disappointed.
Audio-Technica ATH-M40x
Anyone who is even familiar with headphones from a distance has now heard about Audio Technica. They have done the same as Superlux, only at a higher level. The headphones from Audio Technica are known for their impressive performances for more than reasonable prices. Audio Technica ATH-M40x is one of the entry-level models in the M-series, and it is quite remarkable.
These are supplied with a straightforward but robust frame. AT has used good padding just about anywhere you want it. The ear cushions are also some of the best in this class of headphones. When it comes to performance, look for patented 45 mm drivers that can deliver some absurdly accurate and flat audio. Overall, these are one of the best studio headphones under $100.
Last update was on: September 19, 2021 11:47 am
Sennheiser HD 280 Pro
The Sennheiser HD 280 Pro remains one of the best studio headphones available after so many years since they were released for sale in 2003, which is quite an impressive feat. Featuring dynamic circumaural (closed around the ear) over ear cups for the best possible sound isolation, the HD 280 Pro is designed for durability with a folding and swivel feature that makes them ideal for on the go musicians and DJs who prefer to monitor with one ear.
They also offer the ability to blur out high ambient noise, so you can enjoy clear, accurate and linear audio tracks with a natural, warmly rendered sound. The high frequency range of 8 to 25,000 Hz and impeccable accuracy make the HD 280 Pro a great headphone for monitoring studios. I would recommend these headphones for professional music producers, DJs and ordinary home listeners alike.
Last update was on: September 19, 2021 11:47 am
Koss Pro-4AA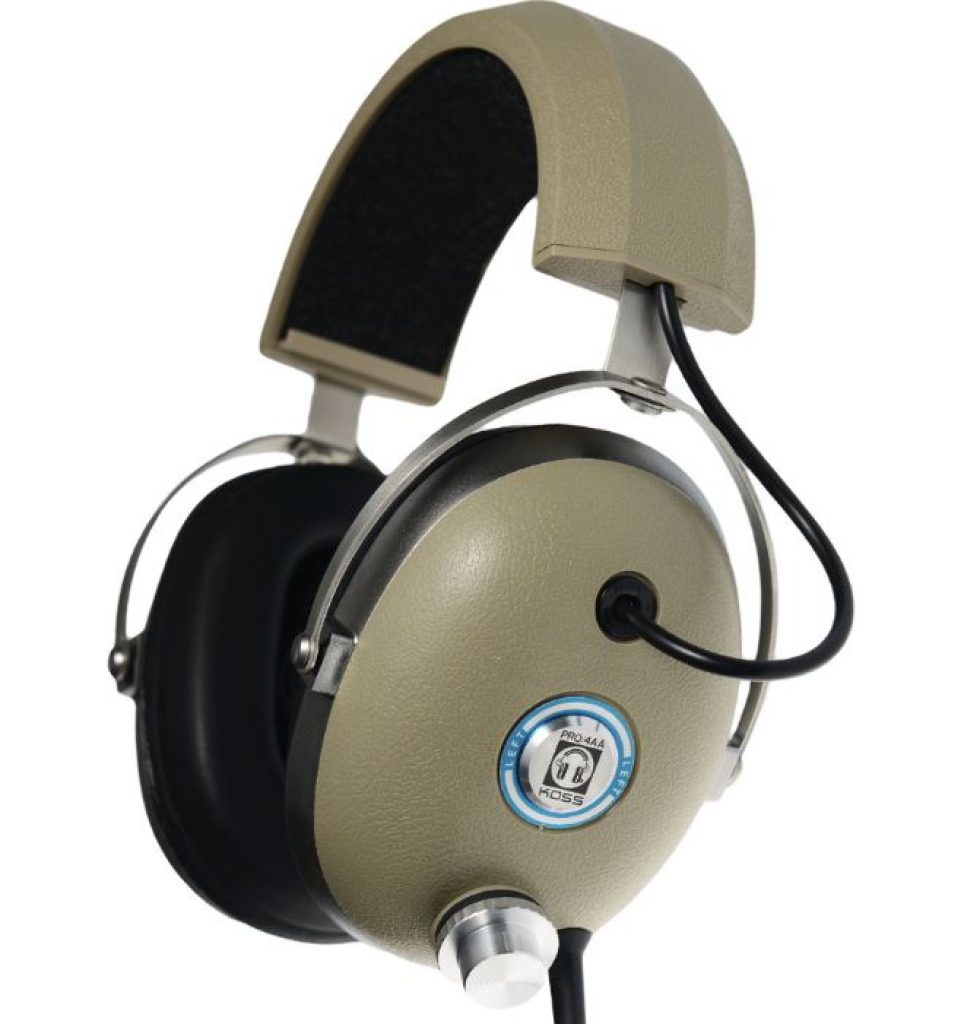 The next pair of headphones that we want to show you is certainly not like the others. Koss Pro-4AA is a very retro-looking set of cans. This brand has been around for a long time, which can also be said about this specific model. Defined by their robust frame and practical design, Koss Pro-4AA is more than impressive.
Although it is a little on the heavy side because of all that extra material, these are pretty comfortable. The padding is plentiful and offers enough cushioning to minimize fatigue. Performance-wise, Pro-4AA packs a wide, accurate, and reasonably transparent sound. If you need an efficient and durable set of cans, Koss Pro-4AA is one of the best studio headphones under $100.
Best Studio Headphones Under $200
Last update was on: September 19, 2021 11:47 am
Status Audio CB-1
It is no secret that Status Audio does not enjoy the same reputation as many other brands. Yet they are one of the best budget studio headphone models on the market. We are, of course, talking about the CB-1. These are closed headphones that are mainly focused on performance. Their aesthetic is nothing to write home about. With that said, the frame offers a lot of filling and excellent comfort.
These are equipped with swivel cups, making them ideal for both studio and live use. In hardware, you look at a good set of drivers that sound surprisingly flat. In general, these headphones are among the few hidden gems of this market segment. That is why they are one of the best studio headphones under $100.
Last update was on: September 19, 2021 11:47 am
AKG Pro Audio K240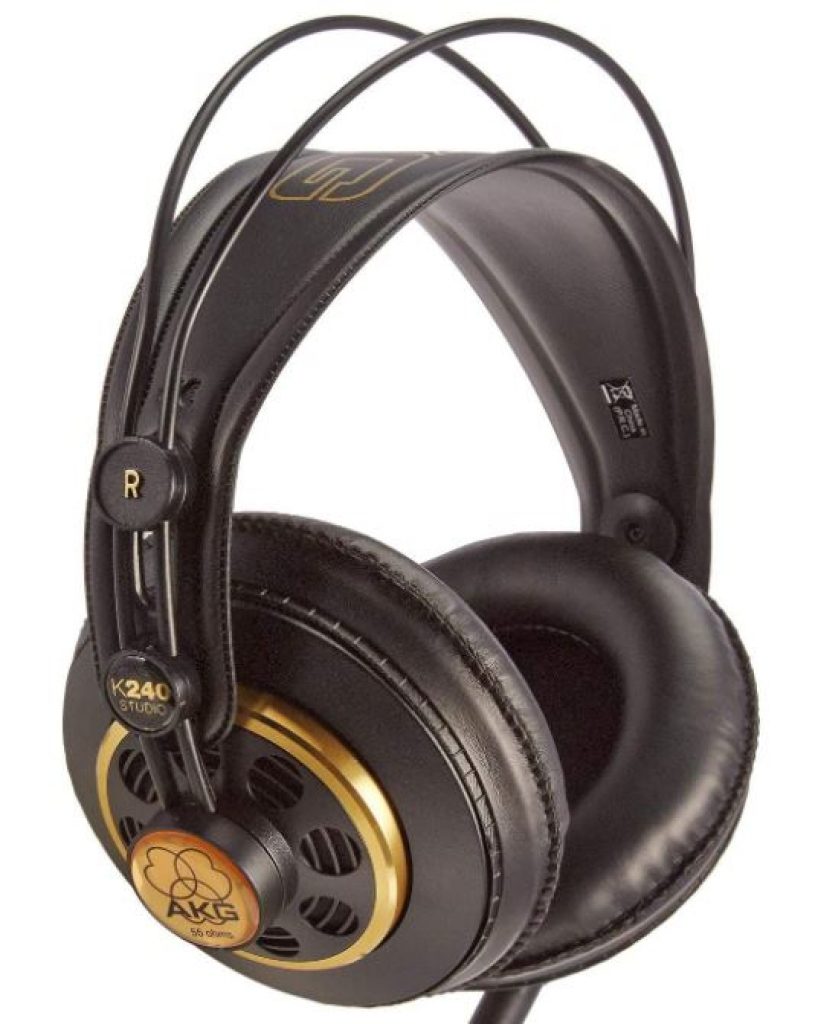 The AKG K240 series is one of AKG's popular series and includes the Sexlett, Monitor, DF, Studio, and the MKII. The AKG K240 has long been a choice for those looking for an inexpensive pair of headphones for studio use. The K240 has stood the test of time well and is still a good option because of its price-performance ratio. Let's take a look at how it performs.
The AKG K240 Studio is largely made of plastic. Although it has a large design, it feels light, but not cheap. Although it is all plastic, the headphones feel sturdy and should last a long time. The K240 Studio has a retro-looking style, and while they look great, we can understand if they don't look good to some people. There is another model, the AKG M220 Pro, that could be an alternative option. The K240 has a detachable cable and features a mini XLR connector with a locking mechanism.
Last update was on: September 19, 2021 11:47 am
Beyerdynamic DT 240 PRO
The Beyerdynamic DT 240 Pro is a closed-back headphone with a portable on-ear design designed for use in the studio or in the field for monitoring and recording purposes. The Beyerdynamic DT series includes some of the most popular headphones for studio use. The DT 240 Pro comes out as an affordable and portable headphone from the DT series. Is it worth your money?
Let's first start with the build quality and design. The Dt 240 Pro is very well built, especially for this price range. The ear cups are made of metal and the yokes that hold them are also made of metal. The headband and adjustment arms are also made of metal and seem to be sturdy. Other than that, the ear cups are made of plastic and leather. The ear cups have a 2.5mm jack, which fits the included 3.5mm to 2.5mm cable. Overall, the DT 240 Pro is well built with a minimalist design.
Last update was on: September 19, 2021 11:47 am
Brainwavz HM5
The Brainwavz HM5 is a very popular headphone. The headphones have a large number of versions, each with a different name. So, if you don't find them under the Brainwavz HM5 name, you can get the headphones rebadged and redesigned as Fischer Audio FA-003, Studiospares M1000, Yoga CD-880, Jaycar Pro Monitor, NVX XPT-100, Lindy HF-100, and many other models.
Let's start with the design and build of the Brainwavz HM5. The HM5 has excellent build quality. Everything from the metal and plastic ear cups, steel headband, and cable, nothing feels flimsy. It is a large headphone in design, but very light. The headband is lightly padded and feels soft and comfortable, and it adjusts in size well with a click sound. The ear cups are large, well padded and cover the ears well for a good fit.
Last update was on: September 19, 2021 11:47 am
PreSonus HD9
The PreSonus HD9 headphones feature a comfortable closed-back, over-ear design with circumaural padded ear cups in an acoustic design that allows you to listen to your favorite audio tracks with top-quality isolation and reduced headphone bleed. With the ability to rotate the ear cups 180 degrees in two directions, these headphones are ideal for DJs in the studio or at home who prefer to listen with one ear.
The headband is also well padded to reduce prolonged listening fatigue and has a folding function, so you can also take it with you. The frequency response ranges from 10 Hz to 26 kHz, making this one of the best studio headphones for monitoring and accurate mixing thanks to its clean, accurate sound and bass response. When you purchase these headphones, you also receive a 10-foot straight and single-sided cable and a storage bag.
Last update was on: September 19, 2021 11:47 am
Shure SRH440
The Shure SRH440 headphones hold a special place in my heart, as they were my main headphones during the six years I spent mixing in live settings. My experience with these headphones is that they are very comfortable to wear for long periods of time thanks to the padding on the cups and headband and the ability to adjust the size for the best possible fit.
They offer crystal clear sound of audio over an extended range, making them great for monitoring and close listening. The load capacity and sensitivity are all calibrated for use with professional audio equipment such as mixing consoles, DJ mixers and headphone amplifiers. With its closed-back, circumaural design, it is excellent for audio isolation in busy, loud environments.
Last update was on: September 19, 2021 11:47 am
CAD Audio MH510
What impressed me most about the CAD Audio MH510 was that they could stand up to sound levels that give the audio a live concert experience. They are extremely accurate in terms of audio output. The top-of-the-line passive noise cancellation provides excellent noise isolation. They also pick up high notes with great accuracy, along with the deep bass without making the higher frequencies tinny. It offers incredibly long lows, smooth mids and lifelike highs and has a frequency response range of 10 to 24,000 Hz.
I highly recommend these headphones for both studio playback and live playback for seasoned performers. These headphones have a closed-back, over-the-ear design with a padded, adjustable and collapsible headband for comfort and portability. It comes with a 3.5-meter coiled cable and another cable that is 10 meters long and straight. You also receive two types of interchangeable ear cushions: one made of faux leather and the other of velvet for comfort even during extended sessions that typically cause ear fatigue.
Last update was on: September 19, 2021 11:47 am
Things To Expect From Best Studio Headphones Under $100
Studio headphones have different prices. You have the super cheap $50 models, while there is also a headset that brings you back at least $300. When you reach a certain level of skill and experience, you could even go higher. In our opinion, the best studio headphones under $100 is a perfect place to start if you have a limited budget. These will be equipped with suitable hardware and excellent ergonomics. Of course, most of them are stripped of advanced features, but you can still find exciting designs if you look at them hard enough. Some of the models we have selected for our list above show precisely what we do with this.