No studio installation is complete without at least one headphone. When you're just starting and building your first studio, the chances are that your budget will not allow you to get the most out of your stuff. If it wants, all the power for you. However, a good number of beginners are limited to budget equipment. Today we are going to show you our choices for the Best Studio Headphones Under $100 in the market. These are good entry models, while some are easily among the best studio headphones. Let's get started.
Best Studio Headphones Under $100 List
Affordable headphones are a great way to get yourself into music production. If you spend about $100, you get excellent performance and a lot of comforts. Below are the Best Studio Headphones Under $100 that you can get for that kind of money. With whatever you go, you will not be disappointed.
Sony MDR-V6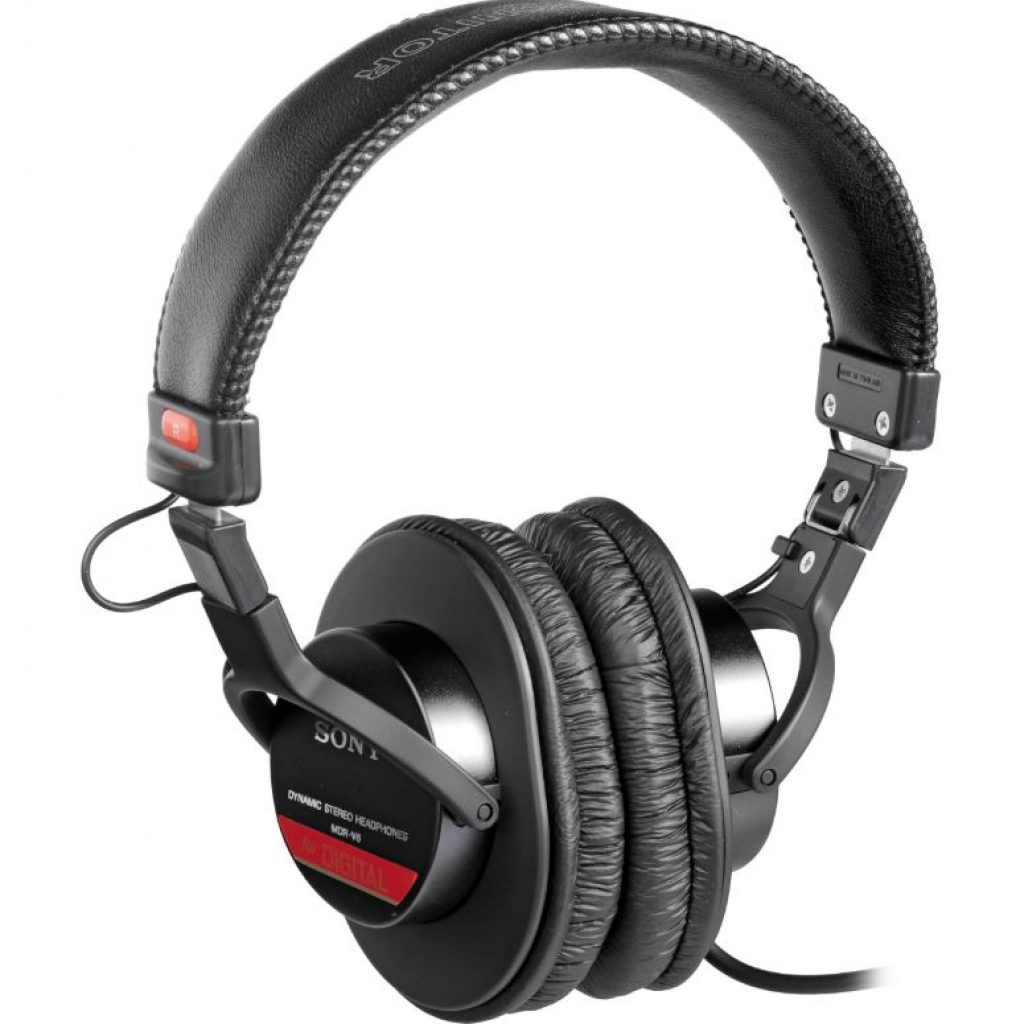 Sony's headphones are among the trusted models in the community. Even if you go for the more affordable line. Sony MDR-V6 may not have all the cool bells and whistles, but it offers solid core performance and are one of the best studio headphones under $100. If you're starting, good sound and a comfortable headband are all you need.
Everything on top is a bonus. As far as the actual hardware is concerned, we would like to point out that Sony sends it with their famous CCAW voice coils. The drivers themselves have sufficient range and go as low as 5 Hz. The upper limit for the frequency range is 30 kHz. It is safe to say that you have complete creative freedom. They also come with a hard case.
Pros:
Rock-solid core performance, followed by great hardware.
A sufficient amount of padding all around.
Impressive range coming from two 40mm drivers.
Cons:
These have a fixed cable, which can be an issue.
Superlux HD-685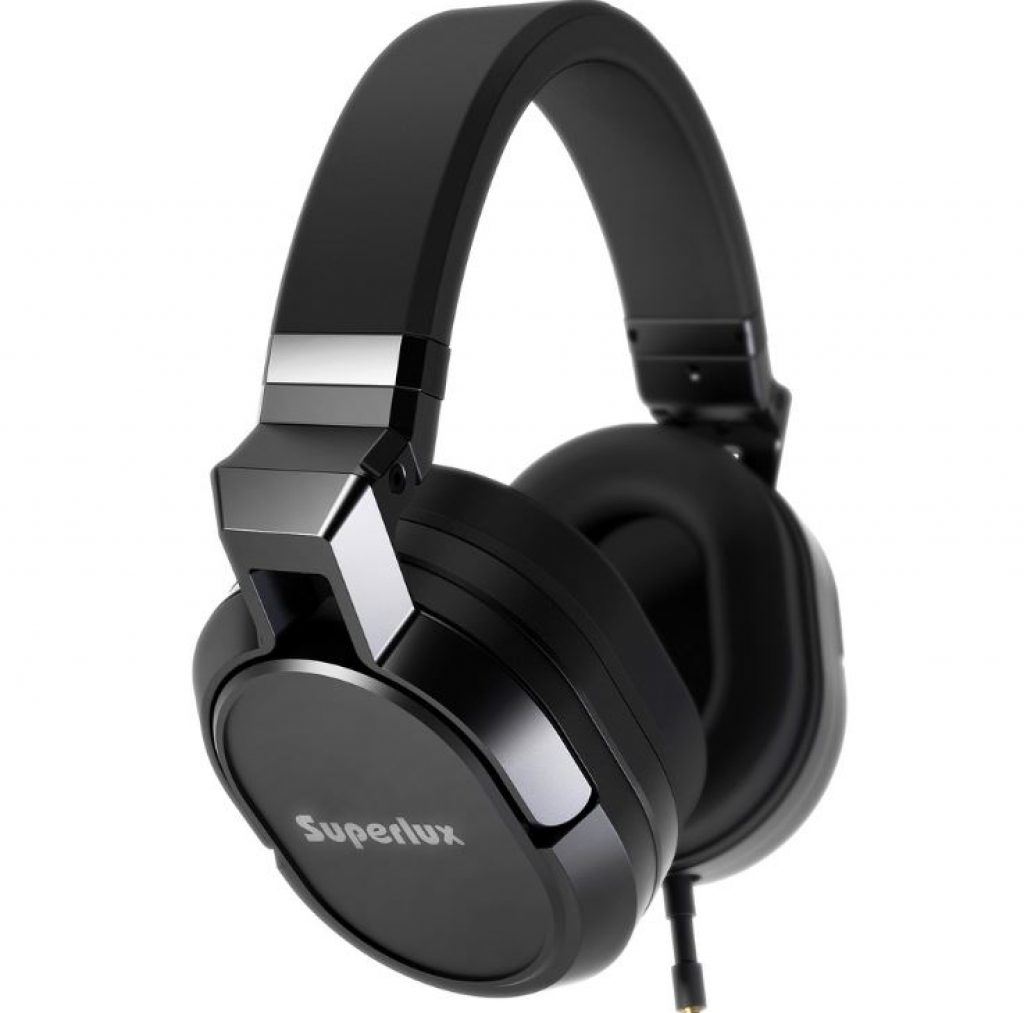 Superlux is a brand that has surprised the entire industry. When they first appeared, their headphones offered excellent performance, similar to some reasonably expensive models, for a fraction of the price. Nowadays, the situation is virtually the same. Superlux HD-685 is their primary studio model, and it is pretty amazing. Especially for the money.
On the outside, the HD-685 has a rather minimalistic design and one of the best studio headphones under 500 dollars. The frame is well filled but does not give much confidence. With that said, Superlux headphones were always focused on the hardware. This specific model comes pretty basically from the factory. With some EQ magic, however, these can become quite flat. In other words, you can extract a lot of transparency.
Pros:
Affordable performance is hard to beat.
Feature a well-padded frame and good ear pads.
Come with a detachable cable that improves durability.
Cons:
The frame feels a bit cheap.
Audio-Technica ATH-M40x
Anyone who is even familiar with headphones from a distance has now heard about Audio Technica. They have done the same as Superlux, only at a higher level. The headphones from Audio Technica are known for their impressive performances for more than reasonable prices. Audio Technica ATH-M40x is one of the entry-level models in the M-series, and it is quite remarkable.
These are supplied with a straightforward but robust frame. AT has used good padding just about anywhere you want it. The ear cushions are also some of the best in this class of headphones. When it comes to performance, look for patented 45 mm drivers that can deliver some absurdly accurate and flat audio. Overall, these are one of the best studio headphones under $100.
Pros:
One of the most robust designs in this segment.
Feature 45mm drivers, which offer lots of range.
Comfortable frame design with plenty of padding.
Cons:
The frame itself doesn't inspire confidence in the long run.
Koss Pro-4AA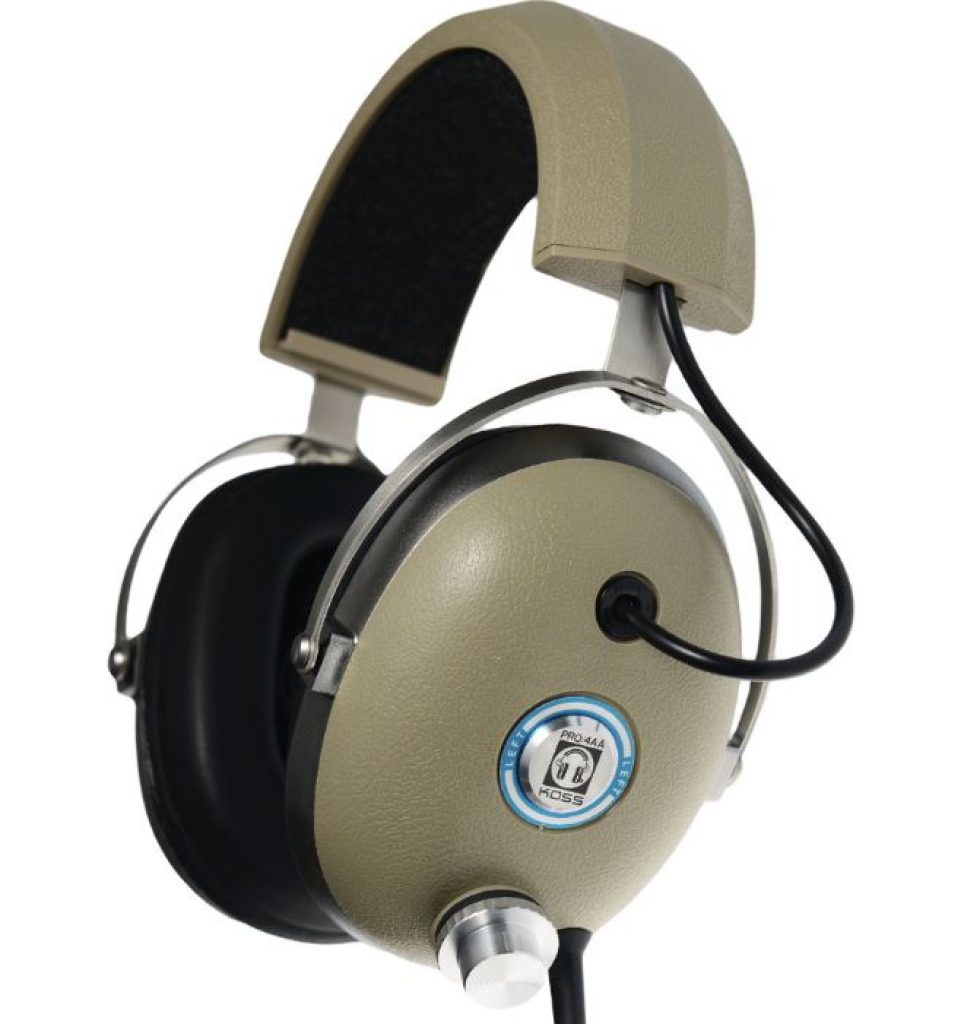 The next pair of headphones that we want to show you is certainly not like the others. Koss Pro-4AA is a very retro-looking set of cans. This brand has been around for a long time, which can also be said about this specific model. Defined by their robust frame and practical design, Koss Pro-4AA is more than impressive.
Although it is a little on the heavy side because of all that extra material, these are pretty comfortable. The padding is plentiful and offers enough cushioning to minimize fatigue. Performance-wise, Pro-4AA packs a wide, accurate, and reasonably transparent sound. If you need an efficient and durable set of cans, Koss Pro-4AA is one of the best studio headphones under $100.
Best Studio Headphones Under $200
Pros:
Robust steel-reinforced chassis makes these indestructible.
Excellent performance with plenty of range and accuracy.
Comfort levels which reduce fatigue to a minimum.
Cons:
Not the lightest set of cans out the re.
CAD Audio MH320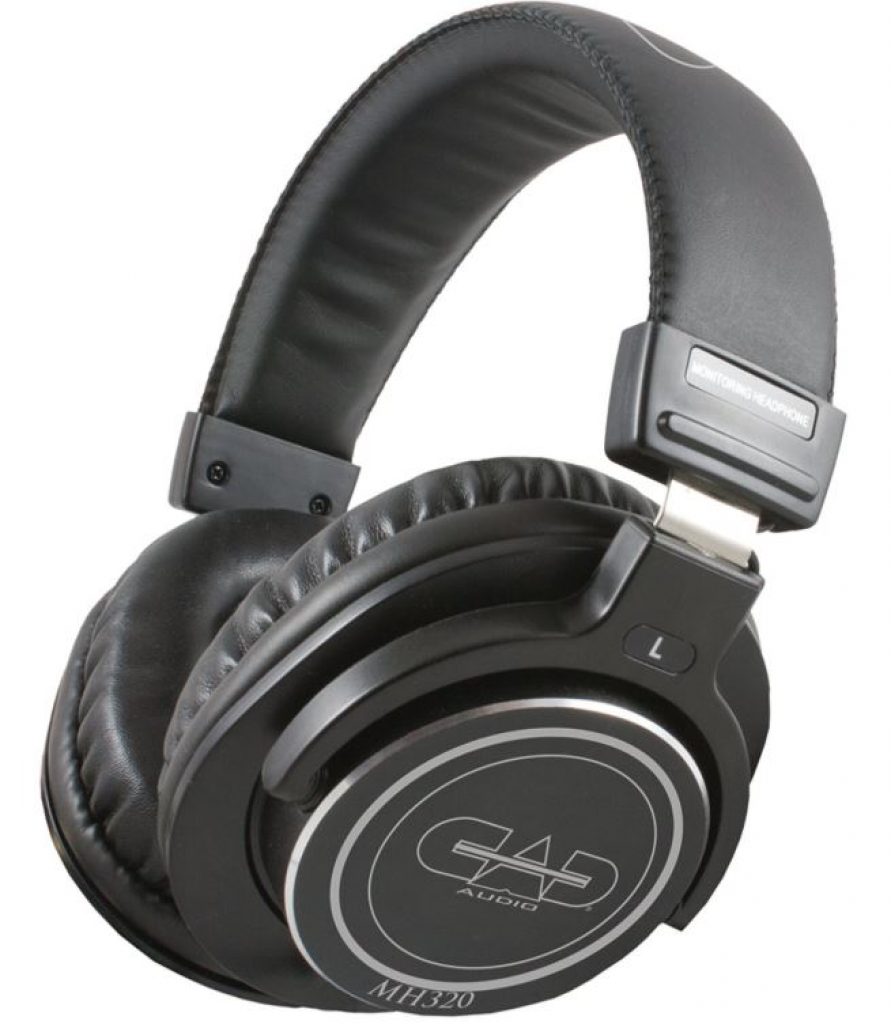 Another brand known in the budget segment is CAD Audio. Their designs are simple, efficient, and often offer great value for money. That's about how you could describe CAD Audio MH320. It is a simple set of cans that have been optimized to give you the best possible performance at a price that will not let you go bankrupt. The frame is a standard design with many reinforcements and sufficient padding. Materials may not be high-end, but at least the work is done in terms of prevention of fatigue. Hardware comes in the form of two 45 mm drivers with a lot of range. The sound is accurate, balanced, and flat enough so that you can make serious use of it.
Pros:
Reliable and straightforward frame design.
It comes with plenty of padding all over the frame.
Excellent sound and balanced performance.
Cons:
The cable is not detachable.
Status Audio CB-1
It is no secret that Status Audio does not enjoy the same reputation as many other brands. Yet they are one of the best budget studio headphone models on the market. We are, of course, talking about the CB-1. These are closed headphones that are mainly focused on performance. Their aesthetic is nothing to write home about. With that said, the frame offers a lot of filling and excellent comfort.
These are equipped with swivel cups, making them ideal for both studio and live use. In hardware, you look at a good set of drivers that sound surprisingly flat. In general, these headphones are among the few hidden gems of this market segment. That is why they are one of the best studio headphones under $100.
Pros:
Good performance all around, especially in terms of accuracy.
Feature good padding on both the frame and ear pads.
Two detachable cables, one coiled and one straight.
Cons:
Not the most exciting set in terms of aesthetics.
Ultrasone HFI-450
There is nothing better than finding headphones from a higher price range that are discounted for one reason or another. Ultrasonic HFI-450 represents such a find, and these are great. We are talking here about a good quality set of fully adjustable studio headphones that offer more than just the necessary things. On the contrary, these are anything but simple.
To begin with, the cups are rotatably mounted, and you can adjust them as desired. The frame itself is filled up at the top, which is nice to see how there is a lot of filling on the ear pads. In addition to decent drivers, the Ultrasonic HFI-450 comes with S-Logic natural surround sound technology that improves performance in its way.
Pros:
The fully adjustable frame design makes them functional.
Right hardware, including a great set of drivers.
S-Logic Natural Surround Sound tech is excellent.
Cons:
The cable is not detachable, which is their only real flaw.
Sony DRZX701IP
Last but not least, there is the Sony DRZX701IP. These headphones represent the entry segment of Sony in a very positive light. Everything from their design to their execution is reasonably well balanced. If you want something more advanced than just headphones for beginners, but something cheap, this is the way to go. Sony delivers again. The frame design is quite neutral and simple. The filling is a bit thin for our taste, but it works pretty well. Hardware packaged here is good enough to give you an accurate view of your mix. Although they are not 100% flat, those two 50 mm drivers have sufficient range. EQ can find out.
Pros:
Simple yet functional design that works.
Excellent performance coming from two 50mm drivers.
Plenty of padding which ensures excellent comfort.
Cons:
Fixed cables reduce their overall durability.
Things To Expect From Best Studio Headphones Under $100
Studio headphones have different prices. You have the super cheap $50 models, while there is also a headset that brings you back at least $300. When you reach a certain level of skill and experience, you could even go higher. In our opinion, the best studio headphones under $100 is a perfect place to start if you have a limited budget. These will be equipped with suitable hardware and excellent ergonomics. Of course, most of them are stripped of advanced features, but you can still find exciting designs if you look at them hard enough. Some of the models we have selected for our list above show precisely what we do with this.
Best Noise Cancelling Headphones Under $100
Best Studio Headphones Under $100 Comparison Table
Best Studio Headphones Under $100
Headphone Name
Battery Life
Connectivity
Sony MDR-V6
No
Wired
Superlux HD-685
No
Wired
Audio-Technica ATH-M40x
No
Wired
Koss Pro-4AA
No
Wired
CAD Audio MH320
No
Wired
Status Audio CB-1
No
Wired
Ultrasone HFI-450
No
Wired
Sony DRZX701IP
No
Wired