What are waterproof drones and why would you want one? And what is the difference between a watertight and a water-resistant drone? If you know the answers to these questions, jump straight to the watertight drone reviews. Keep reading if you don't know enough or just want a refresher course on the reasons why waterproof drones make so much sense. Below, we have mentioned the Best Waterproof Drones that you can buy right now.
Best Waterproof Drones
Swellpro Splash 3 Drone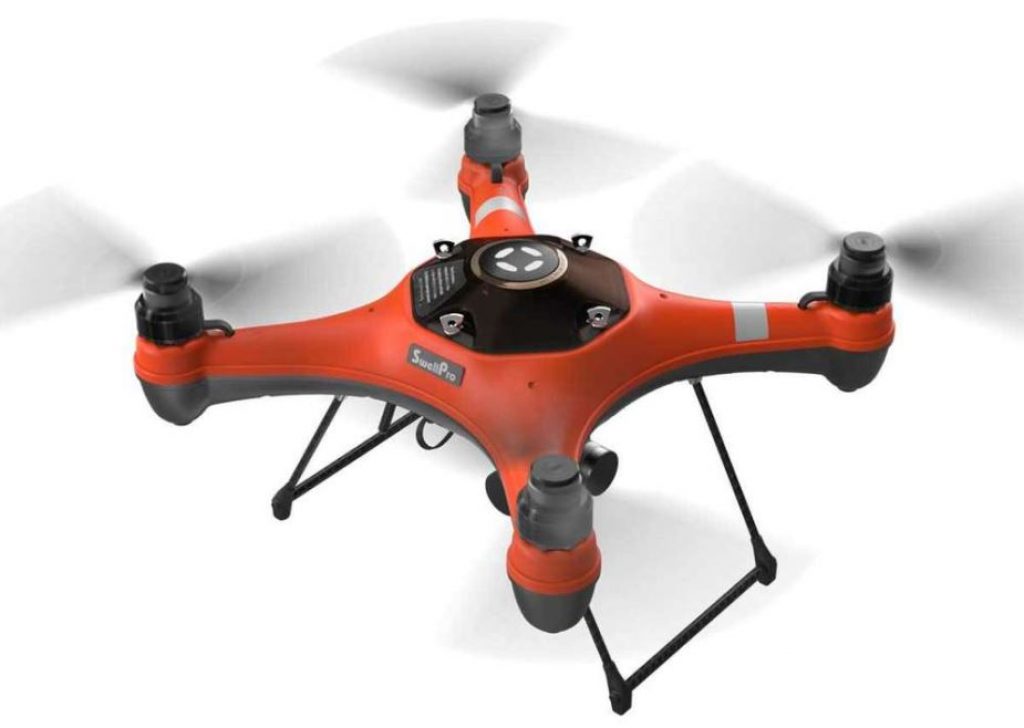 While there are a number of waterproof drones on the market today, Swellpro's Splash 3 was the first modular, all-weather waterproof drone. It can both land and float on fresh and salt water and has the ability to fly in all weather conditions. The amphibious UAV platform has a number of modules that can be swapped out for different tasks. For example, you can swap it for a release mechanism for a fishing line, fishing lures, and it even has the ability to drop equipment for emergency use when the need arises. However, the load release mechanism is sold separately. Overall, this is one of the best waterproof drones right now.
Last update was on: January 21, 2022 10:49 pm
Swellpro Spry+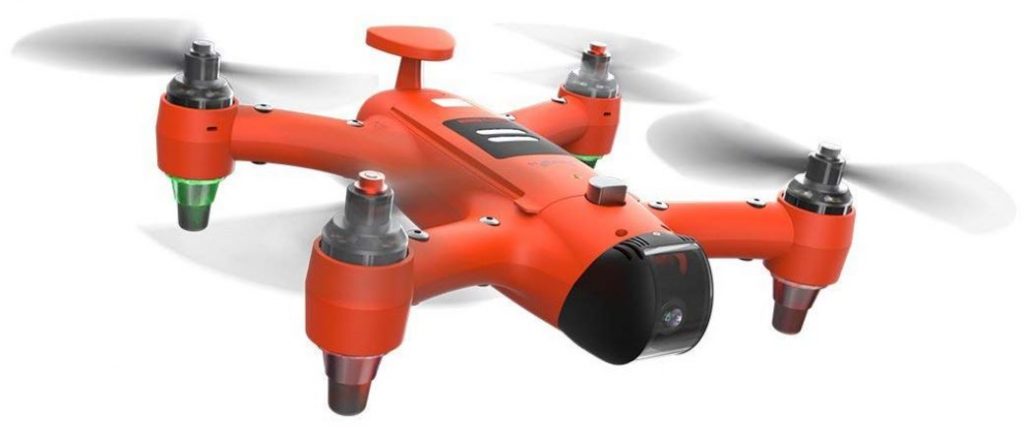 Swellpro announced the Spry, waterproof drone, at CES 2019, followed by the Spry+ at CES 2020. Compared to their previous models, this is a compact machine that floats on water and enjoys time in the air. The 4K camera is housed in a waterproof housing that goes below the surface when the drone is on water. You can fully submerge the drone, but it doesn't dive on its own, it's made to float. The Spry+ places the GPS antenna in the disc at the top, allowing for better connectivity even when the drone is mostly underwater.
Just in case things go wrong, the remote control is also waterproof and made to stay afloat, making the Swellpro Spry one of the few drones you can safely go surfing and kayaking with, let alone boating or just flying on the lake. Overall, this is one of the best waterproof drones right now.
Last update was on: January 21, 2022 10:49 pm
PowerVision PowerEgg X
The folks at PowerVision first attracted attention with their Dolphin underwater drone, a kind of submarine. Their PowerEgg flying drone was a cool design, but the PowerVision PowerEgg X is a versatile machine that embraces some additional features that we may have unintentionally used drones for from time to time. Not only does the PowerEgg X have a special casing that allows the drone to fly in the rain and floats that allow it to land and take off in water, but it is also compact and can be used as a camcorder.
Attach the hand strap to get a basic camcorder feel from your PowerEgg X drone. That's a 3-axis stabilized Gimbal, 4K camera with object tracking features to automate some of your cinematography. Overall, this is one of the best waterproof drones right now.
Last update was on: January 21, 2022 10:49 pm
Braha Aqua Drone 2.4 GHz
The Braha Aqua Drone is the third and overall one for the Best waterproof drones. It is also an affordable handicraft that sells for less than $ 50 at the time of writing. I was reluctant to add this watertight quadcopter simply because of the lack of feedback from users. Yet it seems to be checking the correct subjects. It is again a small quad that is safe to fly in and out. The 6-axis gyro-stabilization makes it a flexible and stable flyer with an accurate gliding movement and easy operation.
I would not expect that this specific drone would stop for a long time against complete immersion. It is again a water-resistant, not fully waterproof quadcopter. That means it is fun and safe to fly in wet places, but not on and underwater. It should be good in wet weather conditions. The flight time is around 10 minutes, which is pretty good for a quad in its class. The charging time of the battery is even more impressive after 60 minutes or less. Overall, this is one of the best waterproof drones right now.
Last update was on: January 21, 2022 10:49 pm
Parrot Hydrofoil MiniDrone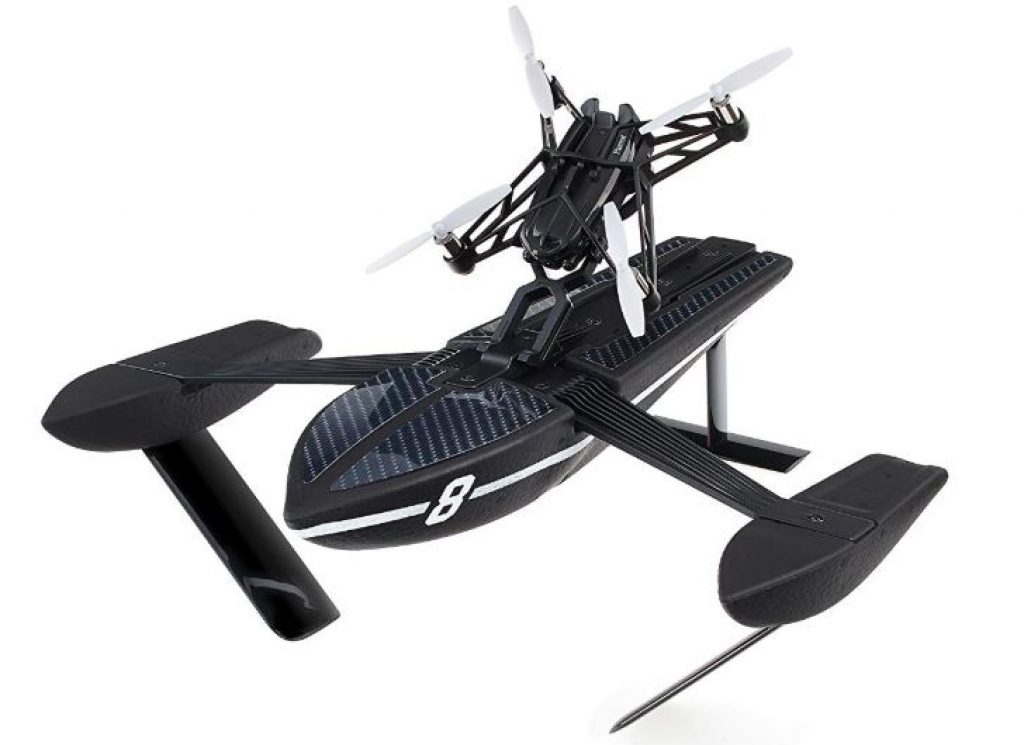 The Parrot hydrofoil MiniDrone is really a nice vessel that takes you on land, in the water, and in the air. Keep reading as being a captain and intriguing the pilot of your own profession. You can sail through the water at speeds up to 6.5 mph as a captain. And when it's time to get off to the sky, just take over the pilot's controls and go away. If that isn't enough fun, well, this puppy is even equipped with a built-in mini VGA camera.
This is one of those big boys' toys, so children will have a fight in their hands to get the MiniDrone hydrofoil away from the control of the father. It is just as at home in the air as in the water, but then this is two parts of the same vessel. The top airspeed is somewhere around 11 mph. Once in the air, you can perform acrobatic stunts like any other capable quadcopter. It's all app-checked and the app is pretty cool. This is truly one for the Best waterproof drones that you can buy. Overall, this is one of the best waterproof drones right now.
Last update was on: January 21, 2022 10:49 pm